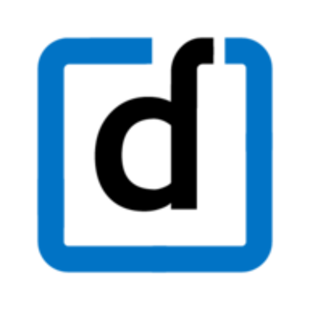 The problem with most performance management programs is not the design – it is the execution. Many of the hallmarks of great performance management models that existed when I started my career still hold true today but they aren't brought to life in many companies for a variety of reasons.
For me, performance management has to be about putting 'people first' vs. focusing on the 'process'. And this doesn't imply that we are delinking it from business performance. In fact, a well-executed performance management process is crucial for a high-performance organization. But the process also needs to be reflective of the times we live and work in – transparent, agile, human…We can make a big difference in making performance management work if we focus on some of these aspects.
Employee development; not just evaluation:
When I started my career, performance evaluations culminating in annual ratings were typically the only serious outcome that both employees and managers focused on. I am not making a case for doing away with performance ratings (that is a completely different discussion). But this backward-looking performance evaluation to arrive at an annual rating needs to be supplemented by forward-looking employee development. All feedback on strengths and development areas should help employees feel motivated to develop in the future instead of just focusing on the past. The conversation has to be about what is next for the employee, what new skills they need or which existing ones they should improve and where they are headed.
Continuous feedback & coaching:
Frequent or ongoing chats; check-ins to share feedback need to be the norm – so that there are 'no surprises' at the end of the year. And this needs to be combined with coaching by managers to delve into the feedback shared; lessons learned and discovering strengths and areas that need development. Feedback also needs to be a two – way street with the manager seeking feedback as much as sharing it. These conversations matter and in fact they matter a lot. The 2014 Enterprise Contribution Workforce Survey from CEB stated that high-quality performance conversations increase enterprise contribution by 20%. In fact, informal feedback and coaching have a much greater impact on performance than formal processes.
Focused goals but also agile:
Clear expectations on what needs to be achieved need to be set jointly between the manager & the employee and these need to include the most relevant commitments that an employee is making to support the business objectives of the company. Setting a few, high - impact goals is the key to success. And for this managers need to help employees understand how their work & contributions link up to the business priorities. Of course, goals need to have room to evolve as the business context or priorities change.
It is also important for companies and their leadership to articulate what objectives they are defining for performance management for both the company and for employees. Without clear objectives, it is difficult to build & execute a process that delivers results.
The New Normal on the Smartside:
The biggest trend that is still relatively niche today but will become mainstream is crowd-sourcing performance data. Companies can now get access to better information by using systems or apps that crowd-source data on the performance of individuals/ teams. This data can be obtained from peers, managers, stakeholders, customers on a real time basis and can be both structured/ unstructured feedback from meetings, projects, launches etc. This real time feedback can then be discussed as part of performance coaching conversations between managers & employees which become all the more meaningful. In other words, tools can automate activities not just to free up time that managers and employees now spend inefficiently gathering information on performance but also transform what feedback is meant to achieve.
Going forward, we can start to use AI to draw out themes from large amounts of qualitative data that is being gathered by these systems. In fact, these systems may also be able to predict the top performers based on patterns on feedback being received, goal achievement etc.
The other trends that I feel will become more hygiene are the focus on teams than individuals; looking at performance management as an integral part of employee experience. The first time in my career that I did a performance evaluation discussion with a team member; my manager told me "focus on what you want your team member to walk away with from this meeting. How do you want them to feel?"
A practice that I feel will eventually evolve is using performance ratings as the primary driver for compensation decisions vs. an input. Conventionally we have established clear linkages between performance ratings, and compensation but we all know that managers use desired compensation distributions to reverse engineer ratings. Identifying top performing and under-performing employees is important, but somewhere traditional performance management practices are diluting the focus on how we can develop the overall workforce. This time can be better used to focus on how we can get a much higher performance from many more of our employees.
Role of a Smart Companion:
I shared an example above on systems that crowd-sourced real-time feedback and also how going forward AI can make this data even richer and more meaningful. I can foresee systems that help managers deliver performance & coaching based on the crowd-sourced feedback so that the impact is higher. Then integrate it with a platform that offers learning modules on a specific skill gap that may emerge from the crowd-sourced feedback – it is seamless and gets delivered in the flow of work.
While HR tech is said to be the game-changer in work & workplace, it is also mistaken to be the silver bullet for problems that weren't really meant to be addressed by tech.
A system doesn't solve for the culture – so it is a mistake to believe that people will change because we have invested in a system. It is important to establish accountability and reinforce it. We all know that what gets rewarded – gets repeated.
Invest in managerial skills to execute this process – how to give feedback; to set goals; to do development coaching. Train employees on how they can accept and use the feedback.
As HR professionals, we are very often fixated on the 'process' – but our starting point needs to be the behaviors & outcomes we are we trying to drive and then we need to design the process. And finally, simple tools to support that process. As an example, if the behavior we are looking to drive is that managers have ongoing formal and informal conversations with their team members and that year-end ratings are not a surprise – then the process we can implement is that of 'periodic check-ins' for managers and employees to do a stocktake of performance and talk about how to elevate performance in the future. And the tool to support the process could possibly be a simple checkbox on the performance management module in the HR system that allows employees or managers to capture the summary of the check-in discussion. This is just one example – my key learning has been that as HR professionals we need to cover the entire spectrum of 'process – tools – behaviors'.