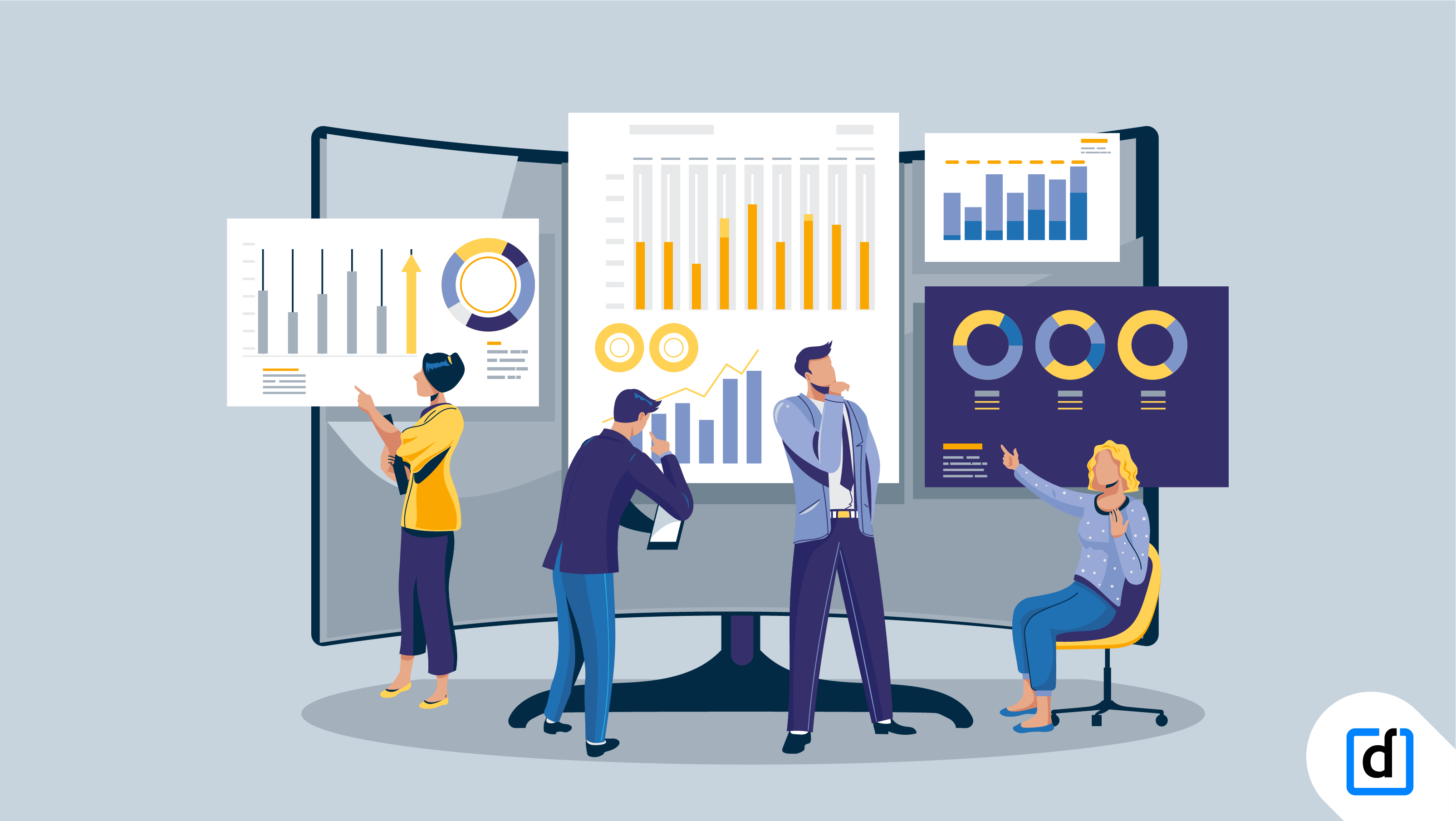 In today's day and age where technology is one of the principal factors determining the fate of any organization, people leaders need to prioritize its adoption to ensure success. Technology offers the infinite potential to enhance every function in the human resource lifecycle, from recruitment to separation. With talent rapidly becoming a critical resource, it will be a mandate for HR leaders to gain ground at a pace faster than ever.
Since time immemorial, it is the human intellect that has differentiated one organization from the other. Therefore, to usher the organizations of the future, people leaders will need to re-imagine the workplace and prioritize HR technology to manage their hybrid workforce, ensure collaboration, build a strong culture, and enable positive employee experiences. As important as the overall booming HR tech is, so is the Talent management facet of it. In fact, according to the Society for Human Resource Management (SHRM), Talent Management is consistently ranked amongst the top three priorities for any organization.
Let us dive deep and look at trends that will drive Talent Management for the year 2022
1. Develop robust and novel organizational models
It is more important than ever for organizations to be agile, resilient, and flexible. After the turn of events that unfolded after the pandemic, organizations will have to make sure their most important asset—people—is being looked after by the dynamic HR technologies in place. As we move towards the post covid era, a management system that depends on rigid rules and hierarchy will do more harm than good. Relying on traditional performance management, mid-year or yearly performance appraisals are things of the past now.
That brings us to the new organizational models such as hybrid work models that will have to be adopted to achieve better performance and manage the employees better in 2022. Kowshika, the Senior Global Program Manager for Leadership Development, at Uber talks in a webinar by Darwinbox and SHRM about the growing significance of adopting new cultural values and stresses heavily on employee well-being policies.
Novel strategies like quarterly impact checks to understand quarterly goals, on-the-go feedback or timely feedback from peers, managers, and other stakeholders to get a 360-degree review will be of great aid. HCM platforms will help achieve this easily with their mobile-first feedback & check-ins and performance journals.
2. Strengthen the ability to adapt to change
As it is said, "Change is the only constant" and it applies to all spheres and dynamics of work. And equally so to talent management. With the growing disruption in this field, organizations will have to be ready and prepared to deal with reforms and also be accepting of them at the same time. Prioritizing and strengthening the ability to adapt to change and enhance employee experience with respect to the overall work, health and culture will be the immediate intent of organizations for the coming year.
Covid-19 has changed how the world works and there is no better time to be in than now. The world of work is recovering and learning to adapt. The HR sector has been facing greater challenges with work and office now being decoupled. In these unprecedented times, with business environments being volatile, organizations will have to devise potent ways to deal with the challenges that come through. In the coming year, it will be crucial to engage employees remotely, provide networks for collaboration, digitize HR ops to ensure business continuity, and above all facilitate transformation through effective channels.
3. Survival over Agility
In a way, the pandemic accelerated the digital transformation processes that would have otherwise taken weeks or months. Rohit Manucha, CHRO at Aujan Coca Cola, talks in a webinar titled "Talent Management: Forming, Storming, Norming and Performing HR tech in 2022" by Darwinbox about how organizations now understand the employee value proposition and how the majority of them have started investing in new and agile players from the industry for managing their talent. To sustain in the times when every single decision has a mammoth impact on the company, HCM platforms will prove to be successful to make processes more agile than ever by providing all tools needed by the HRs at one place and that is somewhere any organization should look to invest both in terms of capital and effort.
HCM platforms will take care of all end-to-end HR needs from workforce management to HR Analytics, from Talent Acquisition to Talent Management. These platforms will manage talent in that they help centralize and automate these tasks. Effective people management implies a lower employee churn rate. After all, there is no way out, either we survive, or we transform.
4. Empathy will drive performance
It is crucial to realize how performance and empathy are not mutually exclusive, especially after the pandemic. It is a proven fact that empathy drives people and people drive businesses. In a report on Global Talent Trends 2020 by LinkedIn that came out in January 2020, it was predicted that empathy will shape the way employers hire and retain talent in the new decade. The fact was reiterated when the world was hit by the pandemic.
Uncertainty and anxiety have become a part of every job and one of the most imperative solutions that HR leaders will resort to is in the form of empathy. The pandemic opened doors for people leaders to understand more about an employee from outside the professional standpoint and thus be able to take steps in that direction. It is not surprising to know that in certain research on leadership skills, Empathy rose to the top as the most critical driver of overall work performance. Darwinbox is all set to build an Empathy Enterprise with 3E's to guide. Express. Engage. Empower.
5. Prioritize Mental Health and health in general
Almost all leading companies and business leaders have heavily underlined the effectiveness of employee well-being policies. Most organizations have agreed to have in-house counselors and psychologists giving extreme value to employee contentment. For one, Good mental health directly translates into lower attrition rates. According to Amina, HR lead at Emirates NBD, employee well-being is sometimes more important than performance. She speaks of the various training programs that the firm offers with respect to psychology and financials to ensure that the mental health of employees is not being compromised.
Mental health is an important corporate issue and needs immediate attention. According to the Center for Disease Control and Prevention, poor mental health reduces cognitive performance about 35% of the time. This in turn has a direct impact on employee productivity. This is the new era of mental health at work. As a result of the aftermath of the pandemic and to make workplaces safe during uncertain times, employers offer incentives to reinforce healthy behaviors, conduct webinars to teach effective stress management techniques, and offer free or subsidized clinical screenings.
The stakes will be high going forward for organizations will have to support the entire employee life cycle experience given the new state of mental health. In 2022, just a set of policies and benefits will not be adequate. Employers will have to look beyond the horizon and build a "healthy organization". It will encompass a place where voices are heard, opinions considered, and a sense of fairness and belonging at work. Employees drive the organization, and it is important to make sure that they are driven.
6. Leverage technology to create engaging and inspiring employee experiences
Sectors like healthcare and banking should understand the value of technology is at the heart of their work going forward in 2022 while technology-oriented industries have already invested in it since the beginning. Gargy Mohanty, Head HR at Aster Medicare Hospital, emphasizes this fact in her conversation with HR leaders from the various industries in a round table webinar hosted by Darwinbox. She mentions instances where the hospital had successfully leveraged technology in the dire circumstances of Covid-19 to keep up employee morale.
It has become increasingly simpler to identify top talent and high-potential employees, thanks to big data and tech innovation using statistically accurate algorithms. Now there is access to detailed profiles for each employee. Hereupon, HCM platforms will be the go-to to provide deep insights using intricate analytics, to control planning and moderating budgets by automated budget allocation and rewards and recognition among all others. Introducing AI to these platforms will enhance the overall experience even more. Only technology and data can retain talent as workspaces have moved to virtual and hybrid settings.
7. Rethink and Enhance traditional practices
In order to focus on what is needed, organizations need to ask certain questions when it comes to improving their existing talent management procedures. For example, can they fix any issues with their hiring processes? Or can they reconsider what a 'qualified' candidate should look like? Or can they reassess as to where and how to source top talent?
At the same time, businesses that focus more on mental health and wellness, that prioritize the growth and development of the employees, that give importance to personalized and smart nurturing will thrive and thus will be better able to manage the talent that is hired. Traditional practices of sourcing, hiring, and managing talent will be replaced by effective HCM platforms available that seamlessly improve the entire employee experience thereby directly impacting company performance. Personalized dashboards, Smarter Onboarding, interactive UI are just a few of the many reforms that will matter. These platforms not only help save capital but also cut the hassle. Vijayshankar Ananthanarayanan, VP & Global Head of Transformation at Darwinbox believes that going forward, roles and responsibilities will be at the heart of a Talent Experience platform starting from Talent Segmentation & Planning up until Rewards and Recognition.
8. HR to be positioned to bring data-driven insights to talent decisions
With smart tools and tech, the volume of data and metrics available for HR to report on has increased exponentially. But only 21% of people leaders use talent data to shape talent acquisition, recruiting strategies and improve employee engagement as of now. People-first organizations look at business problems from the perspective of how talent creates value. In the coming years, it will become extremely critical to utilize this pool of knowledge to make informed talent decisions because data is key to everything.
Big data is an umbrella term for data that has volume, velocity, variety, and veracity. It will be high time talent analytics be embedded into talent management and talent strategy. Data-driven analytics is not only useful in employee retention and motivation but is also an effective instrument for future predictions to ameliorate talent decisions. It is not surprising that businesses experienced higher profitability by almost 65% after they leveraged advanced people analytics. People analytics by HCM platforms such as Darwinbox will help get ahead of tomorrow with insights that are meaningful and upheld by data.
9. When and where of work will not matter
With the new normal coming into the picture and with the advent of the work-from-home configuration, organizations have understood the fact that work can be done from anywhere and at any time, what is important is that work is being done. It took a whole pandemic for the world to realize this. In the forthcoming years, the work setting is going to continue to remain hybrid and organizations will have to learn to source, hire, manage and develop their talent given these conditions.
Technology has the potential to be a great enabler to harness the power of employees through effective video conferencing platforms, HCM platforms, and cloud platforms to conduct any sort of work assignments. A talent management suite that brings the office to the comfort of homes will be key to meeting the needs of the employees. Organizations will be on their feet to either source or develop a platform that solves this.
10. Taking the leap will become the mandate
Through the stressful years of 2020 and 2021 organizations have emphasized skill-building and had great learnings but what is important now is to put them into effect and to take that leap forward henceforth. Building talent management strategies that are tailored and customized specifically for the organization can come extremely handy to achieve the organizational goals. In 2022 and forward, it will be a given that the impact the work creates is being measured and evaluated to aid future developments and talent decisions.
Conclusion
As effectively quoted by Julius Caesar, "There is a tide in the affairs of men which, taken at the flood, leads on to fortune," the year of 2022 shall hopefully bring in good fortune after all the hardships that everyone has gone through basis the learnings that have happened. By and by, and through the testing times, people leaders have realized that upskilling and valuing talent to achieve stellar organizational goals must be their priority and this shall continue to happen in the years to come.
To get an insight into how leaders from different sectors are rethinking, remodeling, and gauging their talent management strategies for the coming year watch this exclusive webinar hosted by Darwinbox: Roundtable | Talent Management - SHRM (darwinbox.com)