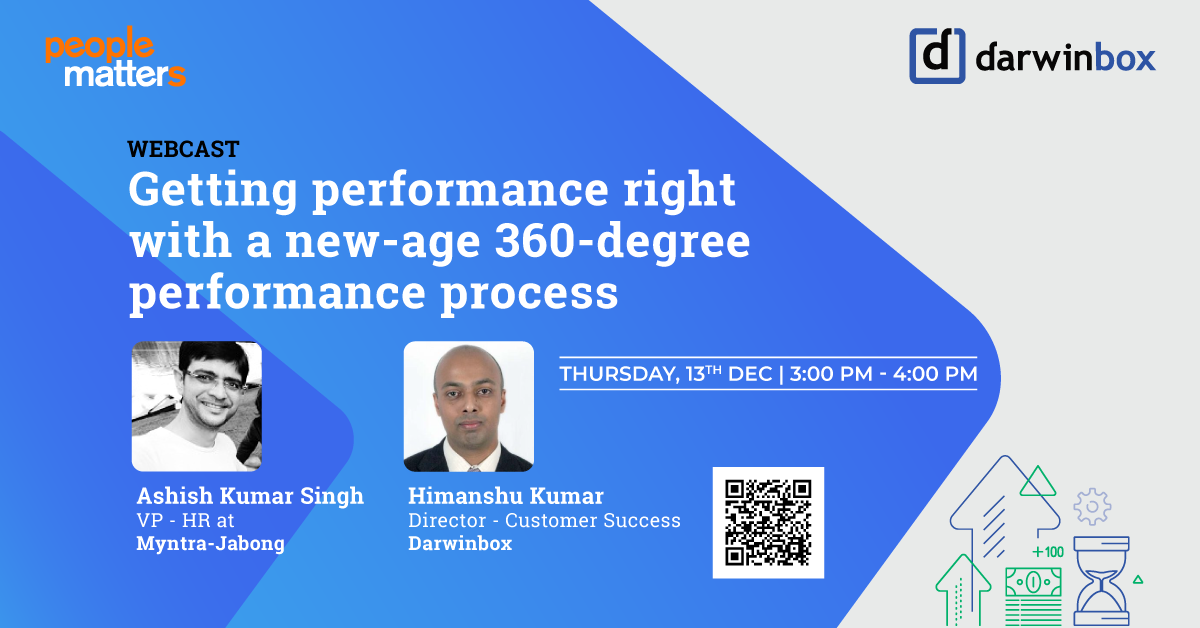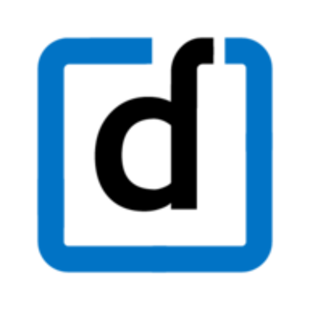 In a workplace as dynamic as today, a 360-degree approach towards performance becomes critical to foster a regular, healthy dialogue between managers, reportees, and teams. Industry best practices suggest adopting a combination of Continuous Feedback, Multi-Stakeholder Feedback, Periodical Check-ins, and Trigger-Based Reviews for performance evaluation because, in the age of instant, it is obsolete to wait until prescribed timelines to recognize or course correct an individual's performance. Join Himanshu Kumar, Director - Customer Success, Darwinbox and Ashish Singh, VP-HR Myntra-Jabong as they share their insight on new age performance management strategies through this webinar.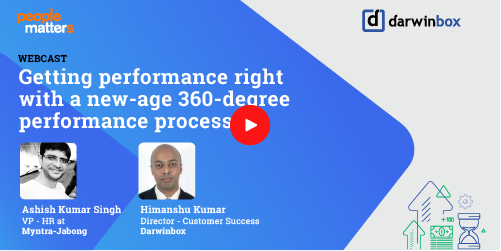 The need of the hour is a holistic performance approach that can arrest attrition, improve performance and spike engagement. But before we move to that, here is a list of some common challenges organizations face while following traditional performance management practices:
Time-consuming: There are many leaders in every organization who feel that too much time goes into the review process.
Biases in the process: Feeling that the entire system of PM process is too opaque and many employees even feel that the managers are biased at times.
Delay in providing feedback: Employees feel that the feedback comes too late and there is very little that they can do now as the project might have been already done.
So, how do we get to solving these challenges?
Defining the problem statement.
Getting the objectives right.
Crowd-sourcing ideas.
Finalizing on few options.
Implementation.
It is important to have focus group meetings and surveys on the objective of the whole process of implementing Performance management. In other words, to define what is that one thing the organization wants to achieve. Performance management is one of the most widely debated topics of the HR world today. According to a CEB survey on Performance Management- 83% of HR professionals feel that the current way of measuring and managing performance needs to be changed. A mantra that companies need to keep in mind before designing a performance management process.
During the transition from a traditional approach to a new one, HRs need to keep in mind a few things:
Analyze Cultural Impact - Communicate Better: Any change in Performance Management has a larger impact on the org culture as compared to any of the other HR practices. Therefore it's important to make sure that the people are taken along. The sooner it's communicated, the better it is as there is more time for adoption.
Get Leadership Support - Get Stakeholder Buy-ins: HR must see to it that the leaders of all business arms are sailing in the same boat. In order to avoid last minute confusion and chaos, the go-ahead from all branches needs to be in place before the change management process begins.
Leverage Technology - Best In-Class Solutions will help: A simple, comprehensive and agile system in place to enable the change of such scale is not just priority, but can prove to be instrumental in ensuring success. The transition can be accelerated and made more impactful by the systems that people use.
A thorough analysis of what are the objectives, that the organizations want to serve with the new performance management in place needs to be done well in advance. Ideally, the objectives could be how to drive a certain kind of culture in the organization, or for talent development or even to remove differentiation and biases. Also, something that the HR function needs to keep in mind is that not always can a one-dimensional, plain vanilla approach drive the entire organization, there may be many areas for which a 360-degree approach may be required.
How to drive adoption among the employees-360 degree approach:
Communication is the key for a process to be successful. And the next important thing is to have an intuitive system in place to enable that change. Mindset change to take ownership of this blended approach is much required. Thus, moving towards a more employee-centric organization where you make employees as the owners of their careers is the need of the hour.
Merits of the 360-Degree Approach:
Considers few sets of factors:
The quality of conversations between employees and respective stakeholders skyrockets. Overall engagement scores post the transformation improve drastically.
Periodic check-ins that are not directly linked with ratings but just discussions where the manager would discuss what went well, and what needs to improve.
Also, there will be heightened clarity when it comes to the expectations for the remaining part of the current cycle or even the next one.
Enhanced employee engagement and a renewed approach towards the coaching and development aspect of the employee.
Also, looking at this in terms of how the new age workforce or the millennials try to take it up is to go with a system that has a process. Now, this process needs to be very simple, easy to use, and intuitive. Therefore organization who have a large no. of millennials should make sure that the way they do it is tech-enabled and simple. What adds even more weight to this side of the debate is that millennials as a group are more open to feedback and are more inclined towards coaching led conversations.
What are some key new age performance practices (that are being/should be) followed at your organization? Let us know in the comment section below.
For more exciting insights and anecdotes, Watch the full webcast today!