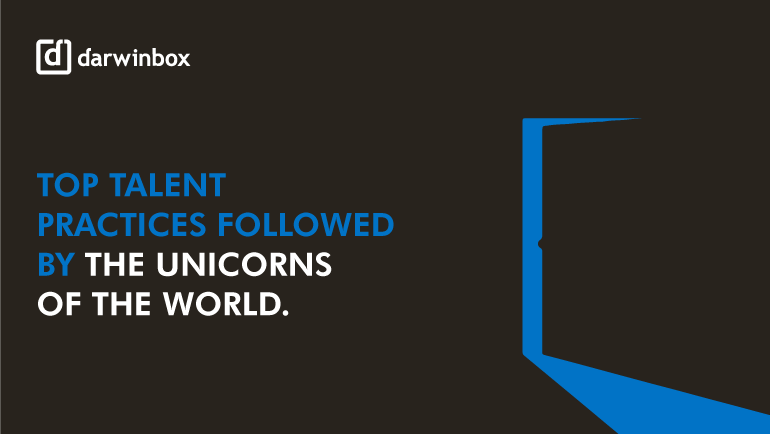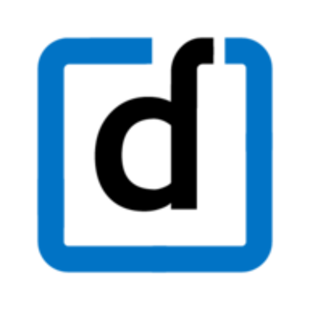 One thing common to every fast-growing organisation's DNA is innovation. And it reflects across aspects of business, most importantly in their talent practices. Owing to the hyper-competitive and dynamic talent market, the disruptive tech world has adopted many experimental talent management philosophies that might have worked wonders in building a high-performance org. From the most scientific "Project oxygen" by google that established 8 characteristics of great managers to the radical candour of Intuit's CEO who displays his performance feedback outside his cabin for all his employees, the unique practices pioneered by unicorns can help every enterprise aspiring to scale on the strength of their Talent.
Here is a collection of the best and most unique practices from our very own SEA unicorns you can dive into to design your own version of Talent Management that works for you.;
Inmobi:

Competing against global giants like Google and Facebook, Inmobi's journey to becoming one of the leading marketing clouds globally is rather exciting. What is more exciting is how innovation as a core USP does not stop with just the product offering but permeates to their people function.

An extra skill can hurt no one - Bridge Assessment Program:;

At InMobi, employees are encouraged to be a part of a bridge assessment program where they are given the option to experiment with other functions in the company and acquire a new skill on a project basis. Mentors are assigned to guide them through these projects and performance is tracked. When a new position opens up for that function, these employees are given preference and asked to apply for that role before externally looking out. Since the inception of this program out of 70 employees who participated in this program, 35 of them have changed roles across functions within the company.;

Happiness is your org funding your passion - The Learning fund:

Operating in a space that is constantly evolving, it is critical for Inmobi's employees to stay updated and learn on the go. Every employee at Inmobi gets $800 annually which they can use to not only learn about new technologies but do pretty much anything of their choice right from learning new languages to scuba diving and even attending cooking classes!;

All in or nahhh :) - Quitting Bonus:

They also reward any employee who quits within a month of joining by giving them 3 months salary as a quitting bonus ensuring that they do not have any disengaged employees from the very start of the journey.;
Grab:

Built on the core value of "GoodBye Limitations" Grab, a startup which was built out of a tiny storage space in Kuala Lumpur today has acquired Uber, disrupted the food delivery space and is one of the most preferred e-wallets in Singapore. They achieved a lot more within a span as short as 8 years.

Smart is knowing what is right for you - OKRs based performance philosophy

One of the most remarkable things to learn from Grab is how when the most 'in-thing' globally was to do away performance ratings and remove the bell curve, they knew better what the organisation needed at that point in time. Also to keep up with this rate of change and growth, Grab followed the practice of quarterly reviews. OKRs are identified, set every quarter and reviewed.

Taking the Good bits of performance ratings
"When we looked at the performance management system, the 'in-thing' that all other organizations were doing was not to have performance ratings at all. But we went back to see the issues at Grab. Because Grab grew so fast, it didn't have a common language nor understand the concept of a 'great performance'. This is why I introduced ratings. The way we calibrate is different from many companies. We are much more rubric-based rather than percentage-based and we don't look at curves. We talk about people, what they have done, and if 'what they have done' fits into our definition of meeting both the performance and culture bar at Grab.

Chin Yin Yong, CHRO, Grab;
Paytm:

Alibaba, Warren Buffet, SoftBank, Ratan Tata - Know any other company with such an exciting lineup of investors? With 350 million users on the platform, PayTm is the World's Largest Mobile Wallet player, surpassing Apple Pay (140 mn), Google Pay (31 mn) and Samsung Pay (57 mn) by a huge margin. In as short as 6 years, Paytm, India's Largest Mobile Wallet player has achieved explosive growth and diversified into new dimensions of product offerings like e-commerce, travel, banking etc.

Personalized for the Dynamic & Rapidly Growing - Real-time Performance;

While this is not common knowledge Paytm is one such organisation that builds a new business in just anywhere between 30 days to 6 months. CXOs lead these rapid scaling initiatives of establishing the new business as projects. This unprecedented pace needed a performance philosophy that is far more real-time and unique to every role. Paytm adopted a competency-based continuous performance management model for the leadership team while the rest of the organization followed a biannual performance check-in model (with goals & competencies). This personalized approach helped them address aspects of performance relevant to those roles. It solved for scale and agility and allowed everybody the freedom from being tied down to the same type of review and assessment, which is counterproductive for the dynamic structures PayTM has.

In case you need some more validation that it's time to ditch those annual reviews;

Who thought a traditional space like logistics would get disrupted by new-age companies? Giving stewards in the space a run for their money Delhivery and Rivigo are organisations which have revolutionized the logistics industry and continue to grow at an unprecedented rate. These organisations as well owing to the agile nature of growth religiously follow a continuous performance philosophy with customised assessment frameworks and review cycles distinctly for each role and department using Darwinbox. The Technology team at Delhivery advanced further by doing away completely with the traditional PMS process and assesses their talent purely on competencies through continuous feedback.
Ola:

Ola is one of the world's largest ride-hailing companies, serving 250+ cities across India, Australia, New Zealand, and the UK. Founded in 2010 Ola has rapidly expanded to onboard 1.5mn driver-partners and serves 1 bn+ rides every year!

When you know better you do better - Functional Academies

Staying true to the principle of "when you know better you do better" Ola encourages its employees to undertake various learning initiatives. One of the initiatives "Uday" is aimed at creating specialised functional academies for functions like HR, Front Line Sales, Business Analysts and more, helping them build deeper technical expertise, skills as well as business knowledge so their output is more aligned to the business goals.
"Employees of different functions are encouraged to acquire specialized training by doing special assignments/ projects, speaking at public forums, cracking a business problem,; attending training programs that cover deeper functional elements etc. The idea is to make the training a fun, enriching and engaging exercise and hence we have gamified it. Every employee earns points for every assignment they conduct and these points can be redeemed for a higher learning program or short term management development program at one of India's leading Management Institutions (IIMs).";

Srinivas Chunduru, Group CHRO, Ola;
Kopi Kenangan:

Attention to detail - ;Balanced Scorecard Approach;

While the BSC (Balanced scorecard) approach is a fairly well-known practice, it stands out here because of how Kopi has perfectly implemented it by digitalising their performance even for their last-mile employees - Baristas serving at the stores.

A combination of 3 factors:
Customer Satisfaction where overall customer experience is tracked through feedback,
Employee Productivity trackers to drive the goal of having productive front liner baristas &
Business Performance which measures sales targets achievement;

are all tracked independently by using technology and mapped. The final rating given to the Barista is a combination of all the factors meticulously captured - something most often organisations fail to implement owing to the difficulty of locating information or capturing on a single system.
" What is extremely critical for us at Kopi Kenangan is to ensure that our last mile workforce is productive and empowered. While we use Objective Key Result for the corporate workforce we also designed a performance process for our store employees that considers critical business and customer experience metrics, making the feedback objective with concrete feedback points to address. "

Nia Qoyimmah, Head HR, Kopi Kenangan;
Hope you have the motivation now to incorporate some of these innovative practices into your performance strategy or best come up with some of your own! If your organisation is driving an out of the box talent initiative feel free to share in the comments below.;

PS: The same blog has been translated into an e-book for easy access with additional practices from inspiring organisations like Apple, Zappos, Cisco which you can download here. Trust me the extra material is totally worth the read :)
Sources: