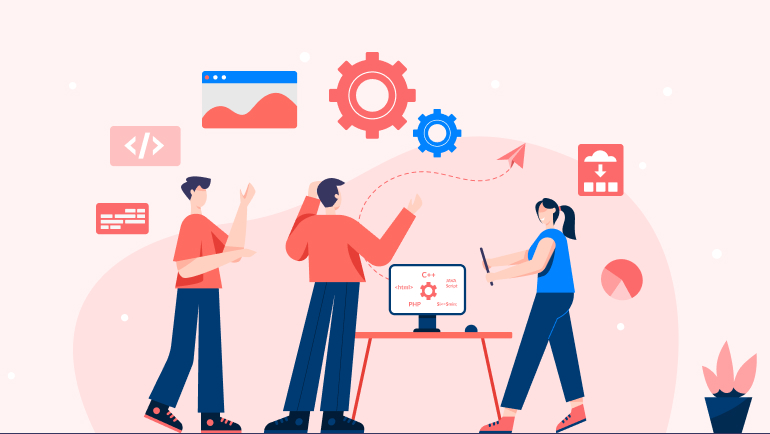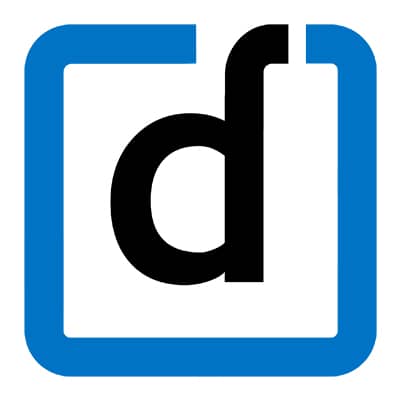 According to Gartner only 28% of CHROs surveyed are confident in their HR function's ability to execute workforce planning successfully. Workforce planning has become a critical business function, and it is no longer just about staffing. This article will explore the varied requisites of workforce planning among businesses, the types of workforce planning, the trends affecting the planning process, and how technology can aid the planning process.
The Varied Requisites of Workforce Planning Among Businesses
Workforce planning can be a daunting task. It encompasses predicting future workforce needs, identifying skills gaps, and developing strategies to address them.
What are the varied requisites of workforce planning among businesses? And why do they have varied requisites? Workforce planning depends on your business size, industry, and location. For instance, some organizations need to plan for short-term staffing, while others have long-term workforce planning needs. Workforce planning also varies based on the type of workforce, whether it's a mix of full-time, part-time, and freelance workers or a crew made up entirely of remote employees. Thus, since every organization is unique it should naturally have its own workforce planning process to suit its needs.
Types of Workforce Planning
Workforce Optimization
This type of planning is focused on improving capacity utilization, productivity, and other business outcomes by optimizing the assignment and distribution of tasks and processes. To effectively optimize the workforce, businesses should consider the following questions:
What are the current task and process assignments, and are they optimized for productivity and efficiency?
How can we better allocate tasks and processes to improve capacity utilization?
Are there any bottlenecks or inefficiencies in our current workforce structure, and how can we address them?
Can we leverage technology or automation to optimize task and process assignments and improve workforce productivity?
Workforce Scheduling Optimization
It focuses on optimizing worker schedules to meet compliance and fair scheduling needs while still ensuring that business targets are met. To optimize workforce scheduling, businesses should consider the following questions:
What are the compliance and scheduling requirements in our industry or region?
Are we meeting these compliance and scheduling requirements while still hitting our business targets?
How can we use technology or automation to improve workforce scheduling and optimize worker availability?
Are there any specific worker preferences or needs that we need to consider when optimizing scheduling?
Operational Workforce Planning
Operational workforce planning is focused on planning for the right number and types of workforce resources to hit projected business targets and ensure execution of the plan. To effectively plan for the workforce operationally, businesses should consider the following questions:
What are our projected business targets, and what workforce resources do we need to hit those targets?
Are there any current gaps in our workforce structure or capabilities that we need to address?
How can we optimize workforce deployment to meet changing business demands?
Can we leverage data and analytics to optimize operational workforce planning?
Organization Modeling and Transformation Management
It focuses on aligning resources to a new organization structure following a significant transformation such as restructuring, mergers, divestiture, or reduction in force. To effectively manage organizational modeling and transformation, businesses should consider the following questions:
What is the new organization structure, and what workforce resources do we need to align with it?
Are there any changes to our business processes or systems that we need to consider when aligning resources?
How can we effectively communicate and manage change during the transformation process?
Can we leverage technology or automation to improve organizational modeling and transformation management?
Strategic Workforce Planning
This type of planning focuses on understanding the workforce implications of an organization's short- and long-term strategy, including whether the organization will have the right skills and resources to execute the strategy. To effectively plan for the workforce strategically, businesses should consider the following questions:
What is our short- and long-term strategy, and what workforce resources do we need to execute it?
Are there any potential skills or resource gaps that we need to address?
How can we effectively identify and develop the skills and resources we need to execute our strategy?
Can we leverage data and analytics to optimize strategic workforce planning and align our workforce with our business goals?
How Can Technology Be Leveraged in the Planning Process?
No matter what your workforce looks like, technology can help you plan for it. Technology significantly impacts the workforce planning process, making it more streamlined and efficient. All workforce-planning-related processes use data and analytics extensively. Various statistical techniques are used to conduct projections, forecasts, simulations, optimization and predictions. For instance, technology can be used to automate some of the manual tasks involved in the planning process, such as data collection and analysis. Technology can also provide insights into employee skills and competencies, making identifying skills gaps and developing strategies to address them easier. The benefits of using AI techniques along with graph database technology and ontologies have been identified by several organizations and is thus now offered by lots of HCM platforms.
Trends Affecting the Planning Process
The workforce planning process is not static and constantly evolves to meet the changing needs of businesses. Since workforce planning deals with the workforce of an organization, that is human capital, it constantly evolves according to their expectations, needs, technology they use, etc. Listed below are some of the trends affecting the planning process today:
Hybrid Work
The pandemic has accelerated the adoption of remote work, and many businesses are now adopting a hybrid work model. This has made workforce planning more complex, as businesses need to ensure that they have the right mix of remote and office-based workers.
Globalization
Many businesses operate in multiple countries, and this has made workforce planning more challenging. It is essential to consider local labor laws and cultural differences when planning for a global workforce.
Dynamic Responses to Opportunities
Businesses need to be agile and respond quickly to changing market conditions. This means that workforce planning needs to be flexible and able to adapt to changes in demand.
Shifts in Expectations (Both Employee and Employer)
Both employee and employer expectations are changing. Employees are now looking for more flexibility and work-life balance. Employers are also adopting new models of work, such as gig work, and this has made workforce planning more complex.
How Technology Can Aid the Planning Process
Technology can aid workforce planning by providing labor market insights, automating skills data management, and offering AI-driven tools for talent identification and skills gap analysis. By leveraging technology, organizations can make more informed decisions, increase efficiency, and better align their workforce with their strategic goals. Listed below are the various ways in which technology aids the planning process step-by-step.
Identify the Types and Scope of Workforce Planning
Identifying the type of workforce planning suitable to your organization is a key step in establishing effective workforce planning. This identification and scoping helps organizations fully understand their workforce needs. An organization can either be classified under one or more of the five aforementioned types of workforce planning.
Technology can be a crucial aid in the whole planning process as discussed earlier. However, it is important for your organization to note how technology used differs from one type of workforce planning to the other. Let us take for instance an organization that needs strategic workforce planning. For a company to create a strategic workforce plan it must have the ability to identify and map critical workforce segments and align it with skill data, model impacts of any external environment changes, integrate external labor market data and simulate the number of planning dimensions with relevant data. All of these features specific to strategic workforce planning would require a unique set of technologies as compared to any other type.
Analyze Skill and Talent Data
Workforce planning is a dangerous mountain to conquer, especially when it comes to understanding the skills and capabilities of your existing workforce. Without this knowledge, it's impossible to make informed decisions. Traditionally, managing skills data has been a laborious process involving spreadsheets and picklists, with individuals manually selecting their skills and managers validating their accuracy. By the time this was completed, the data needed to be updated and was rendered unusable.
Thankfully, AI is changing the game. Natural language processing and knowledge graphs make it possible to tap into data from various sources, including business apps and expertise location systems, to map out your workers' experiences, knowledge, relationships, and competencies. Graph data structures make it easy to analyze clustered or near-neighbor skills.
Technology let's organizations like yours say goodbye to the old-school spreadsheets and hello to the exciting world of AI-powered workforce planning.
Conduct a Labor Market Scan To Select an Optimal Solution
Continuous workforce planning requires regular access to and review of labor market trends, which are crucial for strategic workforce planning. With the advent of AI, the market for labor market insight providers has been transformed, and new entrants are always emerging. However, it's important to focus on key factors when evaluating solutions.
Firstly, consider the data sources used by the solution. Does it rely solely on job postings or also use publicly available CVs or talent profiles? What about specialized websites per occupation, patents, university programs, census data, and graduation rates?
Next, examine the solution's skills, ontologies, and standards. How much does the solution rely on keywords versus other context cues like patterns or clusters of skills data? Language is another crucial factor. Does the solution manage different languages worldwide, or is the skills ontology solely mapped back to English? What kind of translation approaches does it use?
Finally, consider the AI techniques and models used by the provider. How easily can the provider deliver insights about related professions and potential career trajectories? The capabilities vary based on the AI techniques used to analyze and represent jobs, skills, and competencies. By focusing on these factors, you can make an informed decision and choose a labor market insight provider that best meets your organization's needs.
Improved Workforce Planning Maturity
Despite the advancements in technology, many organizations still struggle with adopting and implementing workforce planning technologies. According to a Gartner survey, only 2 out of 5 organizations have dedicated teams or roles for workforce planning. Only 28% of CHROs are confident in their HR function's ability to execute workforce planning successfully. It's clear that there is no one-size-fits-all solution, and application leaders need to consider a variety of tools to support their organization's specific needs and priorities.
To improve workforce planning, technology should be leveraged to ensure that the workforce has the necessary skills, capabilities, and capacity to achieve the organization's mission and goals. Different organizational contexts will require different technology choices, and it's important to consider those factors when selecting the right tools for the job.
Conclusion
In summarize it all, technology has made workforce planning easier, more efficient, and effective. By leveraging technology, businesses can identify the types of workforce planning they need, analyze employee skills and talent data, conduct a market scan to select the optimal solution, and improve their workforce planning maturity. With the changing trends in the workforce, businesses need to be agile and adapt to the changing needs of their employees and customers. By embracing technology, businesses can stay ahead of the curve and achieve their business goals. So, what are you waiting for? It's time to take your workforce planning game to the next level with technology!