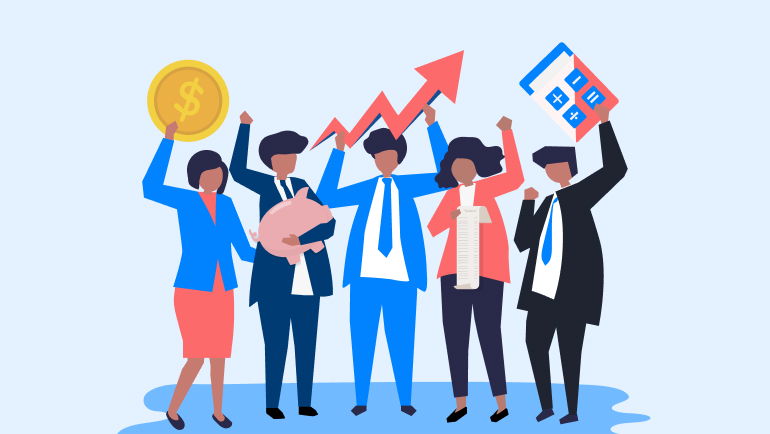 In today's hyper-competitive job market, organizations are constantly seeking effective strategies to attract, retain, and engage talented employees. One of the most powerful tools is employee incentives. This article delves into the deep connection between incentives for employees and key aspects of employee management, shedding light on how organizations can harness this relationship for maximizing employee onboarding, employee retention, and employee engagement.
In 2020 the COVID-19 pandemic had cast a shadow over the entire globe. With relentless force, it swept across nations, rewriting the very fabric of our existence. Governments were forced to implement historic measures to curb the virus. These included draconian lockdowns that confined people to their homes and restricted face-to-face interactions. As a result, most businesses were forced to go remote almost overnight.
An Unprecedented Challenge
The situation at Fave, one of Southeast Asia's fastest-growing fin-tech firms, was no different. Suddenly the employees found themselves cut off from their workspace and colleagues and even a sense of normalcy. The implication of this sudden transition on employee morale was not lost upon the HR team at Fave.
A Ray of Hope
However, the HR team was determined not to let COVID-19 get in the way of the company's unique, carefully cultivated employee-centric culture. This was the genesis of Greatitude – Fave's in-house COVID-19 Special Recognition Program (Great + Gratitude = Greatitude).
The aim of #greatitude was to recognize employees' brilliant achievements or milestones and express gratitude to people who have helped others in these difficult times. Through this program employees across Malaysia, Singapore, and Indonesia offices recognized each other, virtually.
Thank you, Darwinbox
Greatitude proved to be a roaring success. Within two weeks of launching the program with the help of Darwinbox's reward and recognition module, Fave saw over 3000 recognitions. The digital reward and recognition program boosted employee morale during difficult times and enhanced employee productivity. Most importantly, it helped the culture of gratitude and appreciation thrive through the pandemic.
Ultimately we wanted our team to be able to recognize and receive recognitions for their achievements at any time and anywhere.

- Shirley Chai, Talent Acquisition Specialist at Fave
The story of Fave, while fascinating, is not unique. It is but one of the millions of success stories that illustrate the deep yet somewhat misunderstood impact of incentives and recognition upon employee onboarding, employee retention, and employee engagement.
Fasten your seatbelts and get ready as we take you through a journey where you will discover the history of incentives, their impact on employee productivity and engagement, and time tested strategies that you can put to use in your organization. Do not miss the ending as we unveil a powerful weapon that will help you yield the full power of incentives. Let's begin with a short but interesting history lesson.
The Incentive Theory of Motivation
One of the first proponents of the idea that human behavior can be influenced or reinforced by external factors was the renowned psychologist B.F. Skinner. In his 1938 book titled "Behavior of Organisms", Skinner argues that a person will be more likely to perform an action that is received positively while refraining from actions that have negative consequences.
In a business environment, the incentive theory of motivation dictates that an employee will work harder for an organization that rewards achievements compared to an organization that doesn't.
However, what's important to note here is that the reward needn't always be monetary. As we saw in the Fave story, non-monetary incentives such as public recognition, job promotion, job security, and job satisfaction are equally powerful motivators.
Now that we're familiar with the history, let's look at real-life applications of this theory in the following sections.
Learn More: Revolutionizing HR: Is Total Rewards Technology The Next Big Thing?
Boosting Your
Onboarding

Experience With Incentives

The employee onboarding process is the first interaction between an employee and the organization. A well-designed and efficient employee onboarding process can improve your retention rate by 82%. Employee incentives can play a crucial role in shaping a candidate's onboarding experience while setting a positive tone for new hires from the very beginning.

Incentives can help new hires feel valued, recognized, and appreciated, fostering a sense of belonging and commitment to the organization.

Here are a few incentives you can offer to create a more effective onboarding journey for your new employees and ensure they're with your company for the long haul:

1. Sign-on incentives: A signing bonus can be in the form of cash or stock options. It's a great way of letting new hires know that you value them. Some organizations offer a one-time signing bonus in lieu of a higher salary.

2. Mentorship programs: Mentorship programs are about pairing new employees with experienced ones who can provide guidance, support, and valuable insights to facilitate their integration into the organization.

3. Long Term Incentives: Long-term incentives, such as restricted stocks, ESOPs, and performance shares, can attract new employees and promote retention through their extended lock-in periods, benefiting both attraction and retention efforts.

4. Short Term Incentives: Short-term incentives like annual incentive plans, discretionary bonuses, spot awards, etc. are awarded to employees for achieving short-term goals. These can be handed out monthly, quarterly, or annually.

5. Offering fair pay: Offering fair pay begins with the process of salary benchmarking. This involves matching internal job descriptions to external positions to determine market rates. Software platforms like Darwinbox come equipped with state-of-the-art total rewards solutions that offer embedded market salary benchmark data and analysis, enabling fairer pay which in turn attracts top talent.
Unlocking the Power of Employee Retention
According to a survey carried out by SHRM/Globoforce, 47% of the surveyed HR professionals cited employee turnover/retention as the top workforce management challenge. It is estimated that the cost of replacing a seasoned employee could be up to 400% of their annual salary. This excludes the onboarding costs like new hire training, etc. On the hand, organizations with lower employee turnover reported higher morale, increased productivity, improved culture, increased revenue, improved employee engagement and better customer experience. Some of the most common factors that contribute towards a higher turnover rate include lack of promotion opportunities, career changes, poor onboarding experience, etc. Here are a few incentives companies can use to increase their retention rates:
1. A Generous Amount of Paid Time Off: Work-life balance is a key factor influencing employee retention. A generous PTO or Paid Time Off will help your employees unwind and contribute towards higher retention.
2. Invest in Career Growth: Invest in your employees by sponsoring or creating tailor-made training programs, giving them more responsibilities and opportunities to grow in their careers.
3. Build a Culture of Recognition: Invest in crafting a culture around mutual recognition at your workplace. In fact, 82% of employees find recognition essential for job satisfaction
4. Allow Flexible Work Schedule: In line with the paid time off, a flexible working schedule provides your employees with an even bigger opportunity to balance their life and work truly. This would translate into a high retention rate and higher productivity.
5. Provide the Best Equipment: Provide your employees with the best equipment that lets them realize their potential to the fullest including ergonomic chairs, updated hardware etc.
Learn More: Total Rewards: There's More To a Good Job Than a Fat Paycheck
Fostering Employee Engagement through Incentives
Studies have shown that engaged employees are more committed to their work, motivated to go above and beyond, and have a sense of ownership and loyalty towards the organization. In fact, a Gallup survey showed that engaged workforce displayed an 81% drop in absenteeism, 23% increase in profitability, 18% increase productivity and 10% increase in customer loyalty. It is therefore essential for companies to prioritize employee engagement as a strategic initiative. Rewards and recognition can help companies create a culture of appreciation and motivate employees to perform at their best.
Some incentives that can help you increase your employee engagement include:
1. Encourage Social Recognition: Promoting social recognition in the workplace creates a positive and supportive environment. Acknowledging a colleague on organizational social network like Darwinbox's Vide can go a long way in enabling a sense of social gratification.
2. Design Employee Referral Schemes: Not only are referral programs a great way to enhance employee engagement, but it also helps you expand your talent pool significantly. Furthermore, studies have shown that referred employees also display a higher retention rate. It can also help you lower your recruitment costs significantly.
3. Offer Skills Development Programs: Offering skills development programs to employees enhances their professional growth, boosts job satisfaction, and takes their engagement level to a new high.
4. Pay Transparency: Pay transparency can help employees understand why they are paid what they get and what they need to do to advance to the next level. Furthermore, software platforms like Darwinbox empowers line managers to involved in the pay decisions.
5. Offer One-on-One Mentorship: According to a study, employees who participated in mentoring programs were 49% less likely to leave the organization. One-on-one mentoring can also help employees engage more personally with their colleagues and mentors, thus boosting employee engagement to the next level.
Our primary strategy for raising children, teaching students, and managing workers can be summarized in six words: "Do this and you'll get that". In this context, incentives drive multiple objectives but the primary objective of employees is to have a share in the organization's success and by doing so naturally and directly drive employee engagement.

- Navneet Rattan, Partner and COO at Compport Pvt. Ltd.
Of Incentives and Rewards - The Challenges of Crafting an Effective Strategy
As you may have recognized already, incentives is a subset of the larger concept of total rewards. Total rewards is the combination of all the benefits, compensation and rewards that employees receive from their company.

Therefore, the key to crafting an effective incentives plan is to create a great total rewards strategy. However, creating an effective total rewards strategy comes with its fair share of challenges. Leaders encounter difficulties devising a rewards plan that can attract and retain a talented workforce while aligning with the organization's overarching objectives and goals.
Let's explore four of the most prevalent challenges that HR professionals often confront during the development and implementation of a total rewards strategy:
1. Manual Processes and Cumbersome Procedures
With the digitalization of the HR function, many organizations are now adopting HR technology to address this issue. However, many organizations still continue to rely on manual work and legacy software to handle their total rewards strategy. This may lead to multiple issues in the long run. To begin with, modern total rewards structure is a complex mix of monetary rewards and non-monetary rewards. Trying to manage this manually is an open invitation to non-compliance. This also renders the entire process non-scalable. However, end-to-end HCM suites like Darwinbox are solving this with their portfolio company Compport, a one-stop, integrated SaaS solution which promises to increase your rewards team efficiency by 90%.
2.

Complying With Local Laws
One of the requirements before implementing a total rewards strategy is to ensure compliance with the local labor laws. This challenge is further compounded for companies that have presence across multiple geographies as the local labor laws can differ significantly. Moreover, these laws are subject to frequent updates and revisions, making it increasingly challenging for organizations to maintain compliance. Relying on outdated legacy methods that are not configured to adapt to these ever-changing regulations can turn the situation into a total nightmare for companies.
3.

Keeping Up With The Employee Expectations
Employee expectations for total rewards have undergone a significant evolution in recent years. Traditional notions of compensation and benefits alone are no longer sufficient to meet the needs and desires of today's workforce. The employee of today prefers experiences over material gifts. They seek timely recognition and want their employers to actively invest in their well-being. The traditional total rewards strategy is underequipped to maintain pace with employee expectations in 2023.
In the ever-evolving landscape of employee rewards, designing a strategy that embraces diversity, aligns with business objectives, and inspires engagement remains a perpetual quest for enterprises; it becomes even more complex in a year of stagnant salary increments.

- Vinita Chauhan, Regional Sales Director at Darwinbox
Learn More: How to Create a Total Rewards Strategy in 2023 With Darwinbox x Compport
Maximizing Effectiveness of Incentives With Darwinbox
More and more businesses today have begun to realize the potential of HR technology in revolutionizing total rewards. However, given the plethora of HR tech vendors in the market today, choosing the right total rewards platform can be confusing.
While point solutions may seem to be relatively more cost-effective, it does complicate the overall operations splitting the data between multiple systems, databases and vendors. This is why enterprises with over 500 employees usually prefer a full-stack solution like Darwinbox with its state-of-the-art total rewards solution- Compport .
Agile Value Creation With Darwinbox
Darwinbox has doubled down on its capabilities in Compensation Modelling and Sales Incentive Planning, to empower users with more equitable, powerful, and intelligent compensation programs with Compport.
Right from automating all elements of compensation, including salary increments, bonuses, sales incentives and long-term incentives, Darwinbox now provides you with an end-to-end compensation management suite, efficiently resulting in higher employee engagement, productivity, and revenue. This is what Darwinbox x Compport brings to the table:
1. Salary Management
Automate annual merit cycle, ad-hoc salary review, merit and promotion processes aligned with organizational compensation policy/budget, mid-year revisions, corrections, or promotions.
2. Bonus Management
Now design, budget, simulate, and launch variable pay performance schemes smoothly without any hassles.
3. Compensation Letters
Roll out compensation letters with ease and zero errors thanks to the seamless inputs for onuses, salary increments with various configurable functionalities like different languages, performance levels, functional groups, business units, types of employees, etc.
4. Long-term Incentives
Be it stock and/or cash-based, Compport lets you design, launch, and communicate long-term incentive plans in a jiffy.
5. Sales Incentives Management
Integrate business and HR data to help execute sales incentives, along with an employee view that includes past performance, past payout, current performance, and forecast of sales incentives.
6. Total Rewards Statement
Show your employees the true value of their pay, benefits, and rewards package with a dedicated total rewards statement.
7. Pay Equity Management
Create a more inclusive workplace with data-driven compensation decisions and improve the world by analyzing and fixing pay equity gaps.
How an Indian Conglomerate Reshaped Its Rewards Strategy With Darwinbox
One of the largest conglomerates in India with its sprawling enterprise employs around 17,000 employees across 13 businesses, each one with its own niche compensation needs and different HR teams and stakeholders. The compensation process was lengthy and usually took months of prep work on a spreadsheet by multiple HR teams.
Despite so much effort spent on simulation/ budget control and management/ analytics to support the decision-making process, at the end client doesn't have centralized control, audit trail on workflow approvals and a summarized version of what is happening across the company. Company promoters are focused on spending the huge amount of compensation budget wisely on the right talent in the right proportion and it was HR's key mission to manage, assess and communicate the ROI of this spend.
Compport, a Darwinbox portfolio company, with its unmatched flexibility, met each of the challenges that client was facing.
While the group evolved a common philosophy guideline across the company, the compensation solution tool harmonized the process across the group of companies.
Some businesses were way ahead in their design philosophy than others or could not reverse legacy cases all of a sudden. They were provided with a transition approach to shift to a common philosophy gradually.
Getting a consolidated picture of the multi-million-dollar wage bill in one snapshot both in terms of immediate cashflow on salary increase/bonus payouts and overall growth in the recurring salary bill became a lot easier.
Many of the group companies were able to cascade the comp planning process to multiple line of managers which was done manually with HOD during physical meetings via Excel.
Compliance audits on compensation was a tedious exercise to share many mail trails and excel spreadsheets, which was replaced by a central repository of every action taken by different stakeholders and every penny is accounted for on a single platform.
The Impact
Promotors trust and satisfaction: The state-of-the-art compensation solution enabled the client to create solid and enhanced trust amongst promoters and business unit leadership by giving them satisfaction on utilization of a mammoth wage bill and visibility of its impact.
Centralized control yet diversified: The client was able to achieve that right balance of COE vs HRBP model that most of the companies aspire to create.
A big push to talent retention strategy: Pay being the critical decision in talent attraction and retention strategy for every company, the client received a big push with our compensation solution.
Reducing the stress on HR: The centralized HR team as well as the BU HR teams felt that the complete process squeezed into just 30 odd days as against few months gave a lot of stress- free time that they can now utilize in defining and managing other HR strategic interventions for their talent
Beginning of "Total rewards" philosophy: This first step of automating the merit, bonus and retention bonus processes, has shifted the traditional comp management to a consolidated Total Rewards journey and aim to make it a solid proposition for the employees.


Conclusion

In conclusion, the significance of incentives in the realms of onboarding, retention, and engagement cannot be overstated. As the business landscape continues to evolve, organizations that embrace the power of incentives as a strategic tool will be well-positioned to attract, retain, and engage top talent. By fostering a culture that values and rewards employee contributions, organizations can cultivate a motivated workforce that drives innovation, achieves remarkable results, and propels the company towards continued success.

More importantly, as we have seen with our client Fave, by fostering a culture that values and rewards employee contributions, organizations can cultivate a motivated workforce that drives innovation, achieves remarkable results, and propels the company towards continued success even during the time of a crisis.

By offering well-designed incentive programs, organizations can effectively attract top talent during the onboarding process, ensuring a positive and motivating start to employees' journeys. Incentives also play a crucial role in fostering employee retention, as they create a sense of appreciation and recognition, making employees feel valued and motivated to stay with the organization for the long term. Additionally, incentives act as powerful drivers of employee engagement, inspiring individuals to perform at their best, go the extra mile, and contribute actively to the organization's success.

Find out how Darwinbox can help you make the most of your total rewards strategy.

Book a demo today!