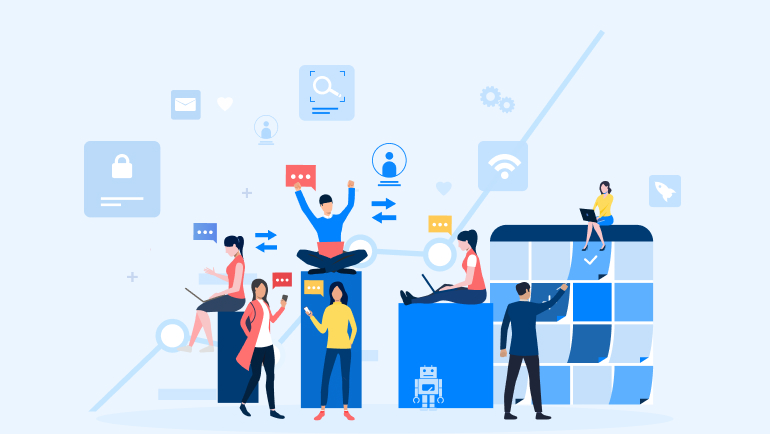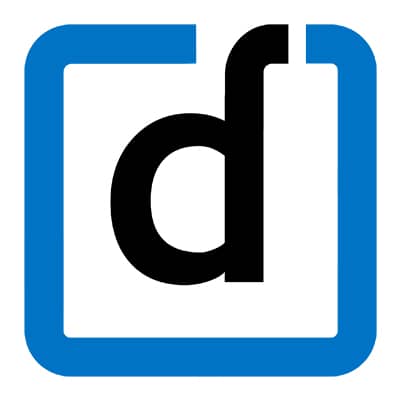 According to Gartner, IT executives see the talent shortage as the most significant adoption barrier to 64% of emerging technologies, compared with just 4% in 2020. The answer to combating this shortage lies in talent management. The article highlights the importance of talent management in IT and ITeS enterprises. The dynamic nature of these industries and the constant need for upskilling employees make it essential for organizations to invest in talent management.
How Does an Enterprise Manage Talent?
It all starts with understanding what talent is and why it is essential to manage it effectively. The term "talent" gained widespread use in organizations after the 1990s, largely due to McKinsey's book 'The War for Talent.' This shift in language reflects a growing recognition of the value and importance of human capital in driving organizational success. Talent is now analogous to desired human capital that helps an organization's growth. Why do you need to manage this talent? The answer is in the definition of talent, '… helps an organization's growth.' Talent is like the lifeblood of an organization, pumping fresh energy and creativity into its veins.
How do you manage talent to unleash its potential? This is specific to each organization and its environment, but the framework is pervasive. Talent management can be defined as a strategic plan to attract, renew, and retain talent within an organization. It addresses key challenges like critical talent shortages, building leadership pipelines, and filling talent gaps. And in the IT and ITeS space, where change is the only constant, talent management is more critical than ever.
Dynamic Needs of the IT and ITeS Enterprises
IT organizations work in a volatile and ever-changing landscape, subject to disruptions like mergers, advances, and expansions. These disruptions can happen at alarmingly erratic intervals, making planning a challenge. Cyclical plans can be broken at the onset of any change and adapted to a new, more efficient motion.
Many IT organizations identify talent and skills gaps as significant constraints to their growth. This need for more talent is often due to their dynamic environment. Future-proofing the workforce is paramount to the functioning of these organizations. For instance, the newfound remote/hybrid working policy requires IT organizations to devise plans that manage the expectations, complications and challenges it brings.
Why Is Talent Management Important in IT and ITeS Enterprises?
Managing talent isn't just about having a great team - it's about constantly improving and evolving that team. Talent management helps businesses navigate the path to a well-managed talent that shines. And with effective talent management, organizations can answer vital questions like how to -plan, recruit, review, retain, release, and measure talent to ensure they're always ahead of the curve.
Talent Challenges in IT and ITeS Enterprises
Organizations need the right talent to avoid falling behind the competition, losing out on key opportunities, and even becoming obsolete. And let's be conscious of the impact on individuals- those lacking the necessary skills may find themselves unemployable in a world increasingly reliant on technology.
This means investing in employee training and development programs, fostering a culture of continuous learning, and prioritizing diversity and inclusion to ensure a wide range of talent is attracted to the organization.
At the end of the day, it's not just about having the best technology or the most innovative ideas - it's about having the right people in place to bring those ideas to life. And with the right talent management strategies in place, IT organizations can ensure they always have the right people for the job. Listed below are some key HR challenges in the IT industry:
Dynamism
The ever-changing technological landscape means that organizations in this industry must constantly adapt to modern technologies and working methods. This requires employees to be upskilled and trained continuously, which poses a significant challenge to organizations. According to Gartner the ongoing push toward remote work and the acceleration of hiring plans in 2021 has exacerbated IT talent scarcity; this shows the consequences of the IT industry's dynamic environment.
Global Distribution
With teams and clients globally, managing communication and collaboration effectively can be difficult. HR practices in the IT industry are constantly changing to meet the diversity challenges, however, these attempts at globalization often stump the communication channels within organizations.
Constant Upskilling
According to a survey of leaders by McKinsey , IT, marketing, and supply chain were among the most cited areas for specific upskilling. Employees in digital need to constantly upskill to keep with the dynamic needs of their industry, running the risk of becoming obsolete if they don't become more knowledgeable versions of their past selves. IT organizations play a vital role in recognizing these evolving skill sets and competencies and should curate effective plans to deliver bite-sized information that facilitates better assimilation and upskilling among their talent.
Managing Expectations of Employees
Remote and hybrid working models often see employees increasingly seek flexibility and work-life balance. At the same time, organizations must ensure that their employees are productive and meet their targets. "Survival of the strongest" is now "Survival of the most adaptable".
High Turnover
The IT industry is so competitive that employees are often lured away by better pay, benefits, or work culture. This makes it challenging for organizations to retain top talent and maintain project continuity.
Learn more: Managing HR Issues in the IT Sector: Best Practices & Solutions
Role of HR in Talent Management
While talent management may be seen as the entire organization's responsibility, HR plays a critical role in ensuring its success. HR in the IT industry plays a pivotal role by recruiting the right talent at the right time, developing, and upskilling existing employees, and driving business results. They are essential to the long-term sustainability and growth of any organization.
Learn More: HR in the IT Industry: Importance, Trends, Best Practices
Time
One of the key reasons why HR is responsible for talent management is because they are best equipped to recruit the right talent at the right time. They have the tools and expertise to identify top talent, evaluate their skills and experience, and onboard them quickly and efficiently. Doing so helps minimize any loss of critical time that might be incurred due to vacancies or lack of skills. Technology in HRM enables IT organizations access to a range of tools that help cut down time in the acquisition of talent.
Quality
Another reason why HR is ideally suited for talent management is its focus on quality. They understand that the right talent can help an organization thrive, so they are committed to developing and upskilling existing employees. This ensures that the organization is always ahead of the curve, with a highly skilled and motivated workforce that can take on new challenges. Emerging technologies in HR such updated HRIS platforms help IT organizations focus on their core business while developing the quality of their talent.
Results
HR's role in talent management is crucial as it directly impacts business outcomes. By addressing challenges and leveraging powerful platforms, HR enhances its capabilities and delivers a stellar employee experience. The synergy between HR expertise and technology drives success by attracting, developing, and retaining top talent. This, in turn, translates into greater productivity, higher profitability, and a better overall work culture. All of which are key drivers of business success. AI in human resources makes creating analytical reports to understand these correlations simpler and insightful for organizations.
The 4 Rs of a Talent Management Framework
The dynamic nature of the IT industry demands a unique talent management framework to address the challenges of identifying, recruiting, developing, and retaining top talent. A customized talent management framework based on the 4Rs can provide IT organizations with a roadmap to meet their business goals and challenges. Thus, a sound talent management layout is touted as one of the best HR practices in the IT industry.
Recruit
Identifying the needed talent can be accomplished efficiently by creating accurate job profiles that help magnify the hidden gaps in skills and talent. Identifying these gaps is ever more critical for IT originations due to the dynamic nature of the technology they work with. These gaps may be closed by upskilling existing talent or hiring anew. Which route is to be taken should be based on the talent profile and the extremity of the gap.
Once talent gaps are identified using accurate forecasting, the desired talent must be pulled toward the organization. IT organizations must create clear EVPs (Employee Value Propositions) to ensure that the intended talent is intrigued by what the organization offers.
Selection and hiring talent are crucial to reaping the fruits of the earlier forecasts and sourcing strategies for an IT organization. The selection process must be systematic and meet the organization's unique needs.
Onboarding the selected talent is critical to forming loyalty and passion toward the organization. Considering the digital nature of IT originations, remote/ hybrid onboarding must be crafted to help employees imbibe the organizational culture. HCM software and tools can help your organization make onboarding smoother for your talent. For example, Darwinbox enables organizations to fully automate their onboarding process while integrating it with ATS and core HR systems. Positive and memorable onboarding helps lower attrition rates because a positive first impression is crucial in a long-term relationship. This emphasis on efficient onboarding is based on lot of real-time scenarios, like More Retail saving 33% learning time and reducing early attrition with Darwinbox's Talent Management Suite.
Renew
IT organizations have the innate goal of staying ahead of the curve that can only be met by aligning the dynamic needs with in-house talent. The employee skills need to be polished and developed to meet the needs of the business environment. Upskilling must be a cyclic step in the employee-life cycle in an IT organization to avoid fumbling during industry disruptions. Performance management technology and tools can help your organization understand your talent's growth chart. Tools provided by Darwinbox, for instance, combine feedback, performance reviews, OKRs and analytics to provide you with a clear picture of your talent's performance.
Career planning for individuals provides structure to an employee's position in an organization. It is also associated with lower attrition rates. Succession planning and leadership development help boost organizational morale and retain talent that adapts to change. These aforementioned strategies are the wind between the wings of growth. Emcure with the help of Darwinbox's tools was able to aid 70% of its employees activate their goals within a month of devising them.
Retain
Retention of talent promotes higher employee morale and organizational loyalty. IT organizations breed in highly competitive environments, with new competition sprouting at alarming rates. To safeguard their talent from their competitors' prying eyes, these organizations need to engage employees and create a holistic employee experience.
Several organizations view reward strategies as key aids in low attrition. It is often observed that IT organizations focus primarily on monetary rewards, practical to a considerable extent, but neglect the importance of non-monetary rewards such as benefits, shoutouts, etc.
Release
Talent may leave for internal vertical movements or external endeavors. This, however, shouldn't mean the end of the relationship fostered. Past employees often rejoin organizations; thus, maintaining a positive experience is essential.
Offboarding and employee transitions must be systemized and structured to avoid any negative feelings for the employees to take away. IT organizations can maintain alum relations to ensure that past employees that have gained desirable skills elsewhere can be pulled back in case of any disruptions.
Talent Management: A Pillar for Digital Growth
IT and ITeS enterprises are highly dynamic and require a constant flow of talented individuals to remain competitive. The challenges these organizations face in attracting, retaining, and upskilling talent are significant and must be tackled proactively. A customized talent management framework that aligns with an organization's unique needs is crucial to managing talent effectively. These talent management frameworks can be supported by technology and AI to enable steady growth and euphoric results. Darwinbox's Talent Management Suite can provide your organization with integrated talent management, AI- based skill graphs, performance management tools and organization wide analytics. Organizations prioritizing talent management and creating an environment fostering growth and development are better equipped to succeed in a rapidly evolving industry. Ultimately, investing in talent management is an investment in an organization's long-term success and sustainability.