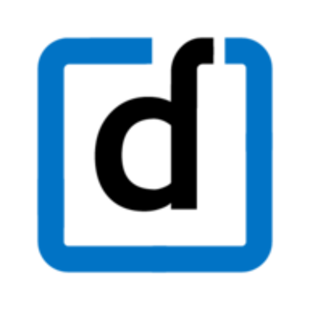 Zero UI or touch-less interface is the future of technology. And rightly so. Imagine a world where gestures and voice could help us connect to machines. The thought itself is as eye-opening as it is inspiring, for it brings us a step closer to the truly symbiotic coexistence of humans and technology. Voice assistants are one of the most popular use cases of Zero UI that has found a place in our homes this decade. Users expect them and brands across the spectrum are heavily investing in them. But, for the enterprise HRMS market, this trend is yet to pick up momentum. Given the consumption patterns of a tech-savvy generation, the need of the hour is to have more and more voice-interface-first applications that can mirror the user experience and ease of use of consumer applications.
Darwinbox is proud to have taken lead on this front last year when we introduced Darwin, our HR voicebot to the world. Here is a quick recap of all actions that managers or employees can do by just interacting with our voicebot - Darwin: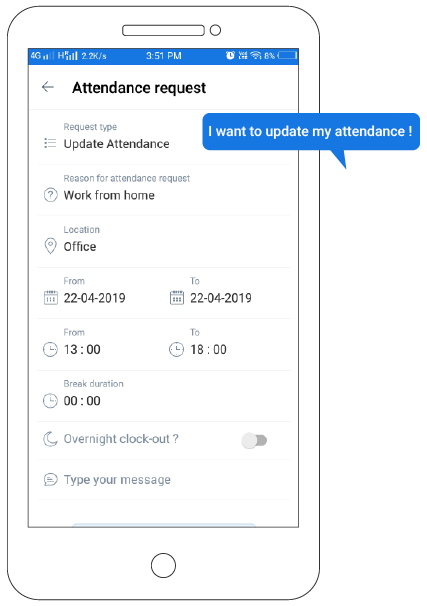 Attendance Management:
Now you can get daily attendance update for your team by just asking for it. Yes, it is that simple! On top of that, you can check the office location of any employee, see pending/processed attendance requests, and update attendance by simply talking to Darwin who will then deliver the right information in highly consumable formats.
Performance Management:
Whether it is giving feedback to someone through the app, or requesting for one, Darwin simplifies all of it. You also get the flexibility of asking for the list of the feedback given/received by you and your reportees. And of course, if a feedback request is stuck with a colleague for too long, like a true friend, Darwin can nudge them with a reminder too!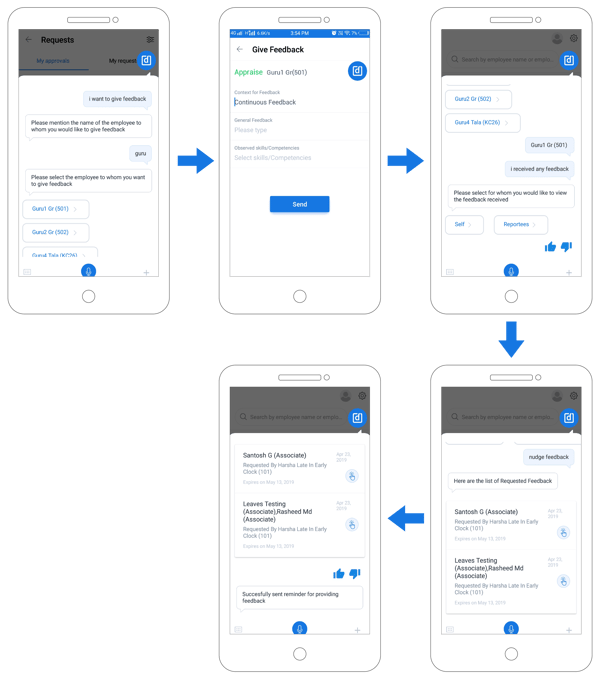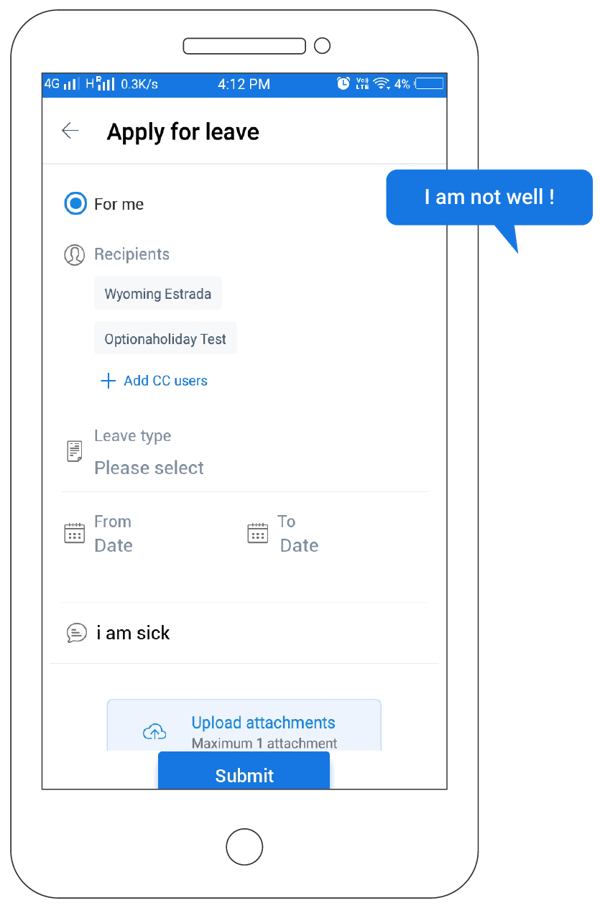 Leaves Management:
We wanted to ensure that for applying for a day off, you did not need another day off. Therefore, even leave application has been made far more convenient through the voice interface of our mobile application. You can view the list of holidays, check your own or your reportees' leave balance, and leave policy of the company too.
Reimbursements:
Going through multi-step processes for retrieving payslips is now a thing of the past. So is applying for reimbursement. Users can view max limits, monthly caps, and status of applied reimbursement requests on the app. What makes it better is that all of this can now be achieved through a single voice interface window on our mobile app.
HR Policies:
With easy access to policies, Darwin also ensures higher process adherence among the employees. Whether it is the attendance policy assigned to a particular employee or other policies like overtime, early-go, etc., everything can be accessed in one command.
In the technologically evolving business landscape, AI has definitely made its mark everywhere by gradually evolving as a key driver that shapes our everyday business processes and decision making. Here were some of the day-to-day HR processes that our voicebot- Darwin can do for your organization to remain competitive in a tech-powered business landscape and to engage your employees. With Darwinbox's all new voicebot you can now simplify your employees life at work and focus more on the strategic part of the business.
Tell us in the comments section below on what are some other cases where you feel a voicebot can be leveraged in HR?
Coming Next: Finding out the attrition rate and analyzing your hiring trend is only a voice command away. Learn how our voicebot - Darwin will answer your every query on critical data trends in your organization or team.