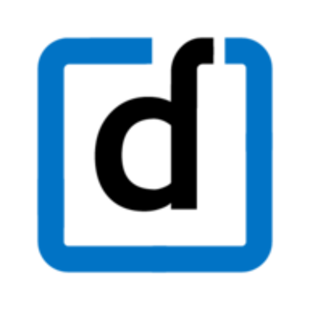 With every new development in science and technology, we basically move a step closer towards the future we see in sci-fi movies. In the past few years, technical advancements in the fields of AI, ML, voice-based assistants, etc., have redefined the scope of our interaction with machines. With IoT coming in the picture, even the way we interact with our immediate environment will never be the same. In fact, last year, when we launched our future-ready voicebot - Darwin, cars were being placed in Earth's orbit, plan for human settlement on Mars was in full swing, and many more such exciting developments continued to take the world by storm! The future surely looks promising and leaves so much to be imagined and achieved.
So 50 years from now, talking to machines to get things done would probably become as common as switching on a fan. We'll be sitting on our sofas having our nutrient capsule breakfast as we hear our robot maid complain about how she needs a hike - we're going to ask bots like Darwin to read out news for us. :)
"Hey Darwin! Please read out today's news for me."
| Jan 23, 2070
World's first humanoid CIO takes office today.
Following a rather dramatic series of events; world's first non-human C-suite officer has been appointed. The humanoid, Manav, is one of the most experienced and talented individuals on the block, and will be reporting to office in his new capacity tomorrow onwards. The move, however, has drawn major flak and criticism from a section of the organization who feel that appointing a humanoid as the first CIO will spark a debate about succession planning while hiring humanoids in the future. This surely comes as a huge victory for pro-robo rights activists who want them to be promoted and appreciated for their merit.

Interplanetary internet paves way for HRMS deployment on Mars.
Companies with branch offices on Mars can now heave a sigh of relief as interplanetary internet has made it possible for them to deploy HCM software. The much-anticipated development has been welcomed with open arms as it aims to simplify Workforce Management despite different day and year durations on Earth and Mars. With heightened ease of doing business in space, more companies may now consider opening a branch office there. In fact, since the first human colonization on Mars in 2037, this has been something that people have been greatly looking forward to.

The last 'real' office building shuts down forever.
As the last 2 full-time employees move to contractual mode, Gig economy has officially become the norm. The use of virtual offices using holographic technologies is rising at an unprecedented velocity as people move away from full-time, fixed jobs. "When it is possible for me to travel, live, and earn as well; why should I settle for a job that'll take away this freedom from me?" says Akash, 23, a software developer with a leading IT firm. He shows us how easy it is to set up a holographic office and virtually have his team around! "Huge support comes from our HCM system which helps us manage this lifestyle at work", he adds.

Robots' union holds infinite strike. Demand parity with humans.
A robots' union working in the construction sector has declared an indefinite strike citing exploitation of labor due to no defined rights as the main reason. These robots refuse to be charged till their rights are set up and made easily accessible to them just like it is for humans through an HCM portal. "We demand parity in pay and dignity of labor for our brother-bots", says Monday, a robot from America; who works in the skyscraper construction business in India. We tried to speak to the concerned authorities who refused to comment due to the impending internal debate.

With Darwinbox's 'terminator vision', real-time feedback is redefined.
As leading HCM platform, Darwinbox completes the first round of testing for their brand new augmented reality app; employee experience in the continuous feedback model is set to be revolutionized. The Google glass-like augmented reality interface makes viewing a person's previous achievements much simpler and accessible. Now, just a look at the person through your augmented reality ware will trigger the required details to pop up around them. HR managers all over India have vouched for its effectiveness in killing recency bias. The product has garnered widespread appreciation and has people waiting for the release in the market this December.

So here was our attempt at what the future could look like, 50 years from now. What is your idea of the future?