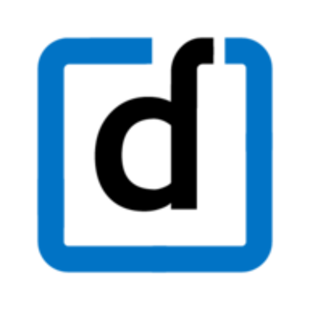 It's the 48th day of the year and are you still wondering what's your most important priority to implement at work this year? When the whole world is going through a digital revolution, isn't it critical to prioritise digital transformation to stay ahead of the game?
The emergence and maturity of digital technologies is positively affecting industries and enterprises like never before. Digital transformation initiatives are growing in popularity, and almost every industry today is either evaluating or implementing it to improve efficiency, productivity, engagement, experience, revenue and overall business performance.
What is Digital Transformation?
Digital transformation is about leveraging new-gen technologies that are tuned to today's dynamic workforce to create value for all stakeholders by innovating and adapting to changing circumstances. It is not just about modernizing legacy systems or pushing a mobile experience on applications. It is more to do with infusing digital technology into every function of the organisation to make life simpler at work.
Shift Towards A Digital Mindset:
A digital mindset is not merely the ability to use technology. Rather, it is a blend of psychological and behavioural enthusiasm that enables both people and organisations to foresee desirable business outcomes. Today a lot of fast-growing companies are facing new and unique challenges in the way they approach employee recruitment, retention and engagement. Digitization is a way to drive business objectives in HR by using digital technologies. Today HR is undergoing a tremendous reinvention, and therefore to be able to deal with a wide range of technological developments it's imperative to have a digital mindset first.
Inertia, or "a tendency to remain unchanged," is at the headwinds of any change that we make in our lives. Generally people are resistant to change as they have been doing a few things a certain way for years together, and it is a difficult job to get them to buy into a new approach. HRs being the heart of people's resource centre plays a critical role in cultivating a mindset which is forward focused and value driven.
In this evolving technological landscape, HRs are no longer limited to doing daily chores of hiring and managing employees but to contribute with data-driven insights that can help in strategic business decision making. Thus, digitization acts as a catalyst for HR transformation in future, carving out a more strategic role for them in the business.

Dealing With The HR Conundrum:
Deployment of the newest technologies and next-generation capabilities is not an option; it is a necessity for every organisation that is growing at a fast pace. However, while nearly all organisations are focused on digitalisation, according to a Gartner report 43% of HR leaders reported that their organisation does not have a clear and consistent strategy for digital transformation. The same report also underlined the fact that 35% of HR leaders have inadequate talent or digital proficiency to drive digital transformation. Then how does one deal with it? To drive digital transformation efforts, HR needs to look for ways to build a strong strategic roadmap and foster innovation, not just buy and build digital talent but to nurture them with the required skill set from within the org for a successful transformation. Here are 15 top HR Software Blogs and websites to follow in 2020.
Governing The Change :
A well thought-out strategy without execution doesn't change the world. Therefore, HR should not just have digitalisation as a theory or concept in their HR strategy. They should feel vitally responsible for execution, adoption and successful transformation. Thus, a regular check in the progress is a must with an internal established governance body to drive, champion and own the digital transformation project from end to end. A detailed operation plan to drive the change management initiative should be drafted and implemented across the organisation. It is highly crucial for the leadership team to communicate the value proposition and the reason for change to all the employees in the organisation. Workshops and training sessions should be conducted for everyone in the org to create awareness on the purpose and the objective for change. Here's a detailed case study on how one of India's largest pharmaceutical companies- Emcure planned for a change and moved a step closer towards achieving digital transformation in just 70 days for 7500 employees.
To know more about such interesting stories of our clients and their revolutionary digital transformation journeys, you can explore our resource section.