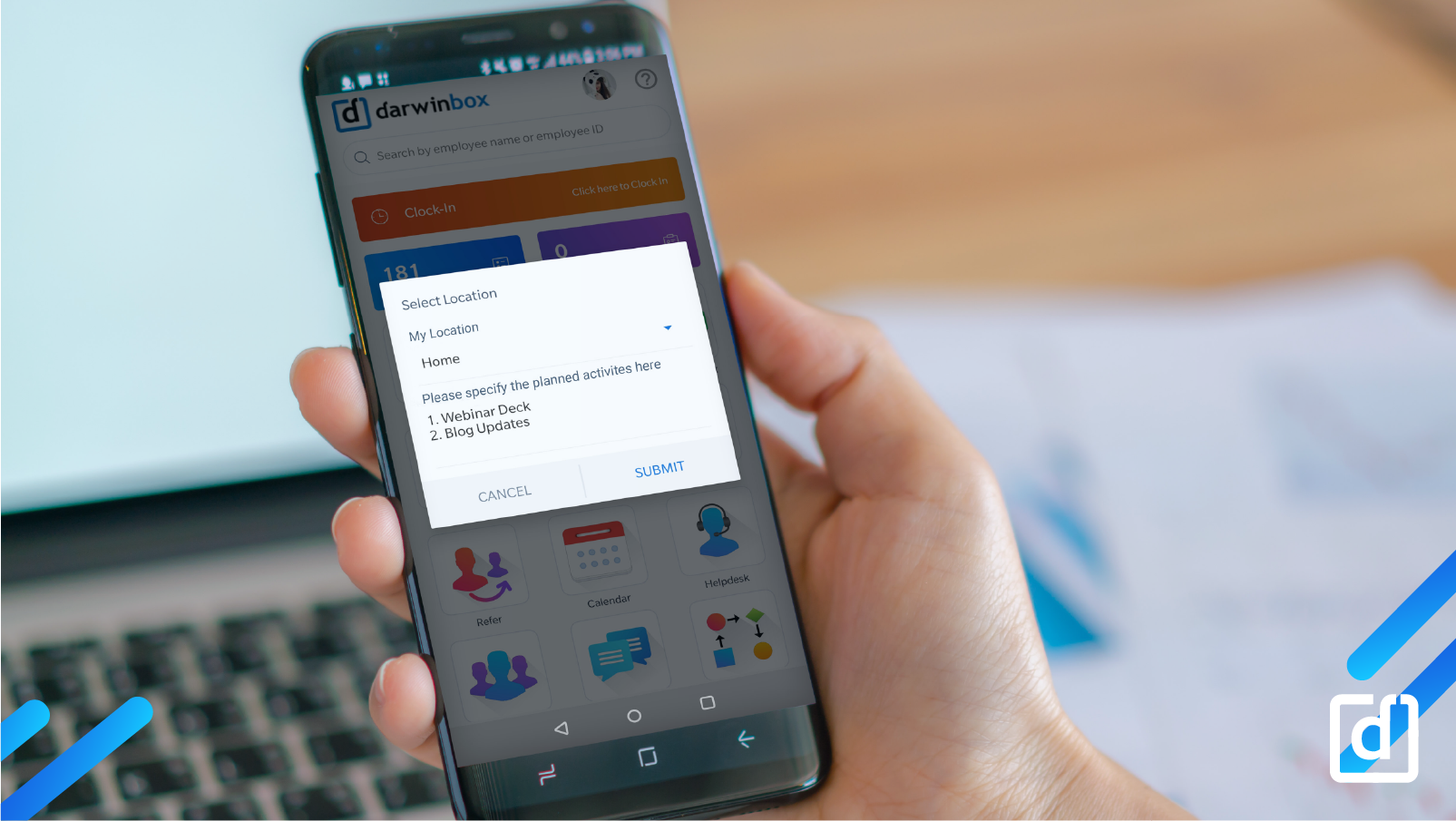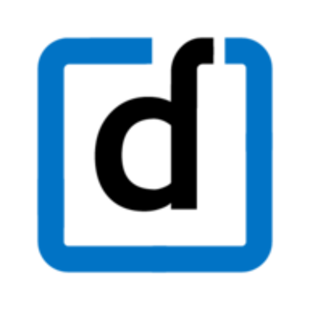 In light of the COVID'19 pandemic, we at Darwinbox are doing our bit to support our 300+ customer organisations in ensuring business continuity. Even in these trying times, everyone today is trying their best to keep their business operations normal. Thus, empathising with and understanding the changing needs in this new mode of work adopted by a large majority of the global workforce, we have accelerated our product development and shipped 3 new features that can solve for their immediate needs. These features will help organisations enable remote work, build stronger employee connect and enhance productivity.
Upgraded Attendance:
Keep up the Productivity in Work From Home.
Along with clocking attendance from home hassel-free, employees will now be able to keep their manager apprised of their work plans on a daily basis. This will help managers in keeping a track of productivity and take corrective measures in real time.
Feature Highlights:
Clock-in/Clock-out from home:

As work from home becomes the new normal, we have enhanced the attendance module to allow Darwinbox users to choose home as their work location through various sources of attendance like web clock-in, mobile check-in and geo-check-in with facial recognition.

Tracking Productivity:

It is often challenging to be able to maintain the same level of productivity when a vast majority of teams migrate to remote works. The new enhancement allows employees to report on their planned activity while clocking-in for the day and also update the manager on the progress while clocking-out thus allowing managers to track and maintain productivity levels. Thus enabling managers to share feedback on employee's progress in real-time with the help of continuous feedback.

Enabling Easy Visibility to Work Location:

Managers and Admin can access a summary of employee's work location through an employee directory, 'My Reportees' or reports. System admins can administer productivity by getting a report on check-ins/check-outs/attendance adjustments, for all the employees.

Introduced Timesheets:
Plan, Report and Drive Efficiency on Projects.
With a majority of the team working remotely, the timesheets feature will help your organisation in effectively planning and accounting for time being spent on various projects and activities.
Feature Highlights:
Assignment of Projects & Activities at Employee Level:

While organisations can define projects at an employee group level they can be further assigned to a specific team or even to an employee. This will help project leads plan effectively and assign tasks based on employee bandwidth. Multiple activities can be configured within a project which can be assigned as an employee level.
Efficient Tracking:

In remote work mode, it is critical that employees have a sense of time being spent, ensure that they are being efficient while toggling between the multiple projects in a day. Timesheets help an employee report back on how bandwidth is being consumed at an activity level. The manager can accordingly either approve or overwrite the time spent by the employee.
Better Planning:

With insights on average time spent per activity, managers will be able to plan tasks better and allocate resources effectively based on completion time. Managers can also access an employee's timesheets to see planned projects or activities for future days as well.
Enhanced Pulse Surveys:
Engage and communicate effectively with your employees.
This feature upgrade emerged from a specific initiative by one of our customer organizations, a leading media house in the country. On a daily/weekly basis they wanted to track employees and dependent family health so that any needed help can be extended. This would also help track if any particular group of employees would need to take additional precautions due to the onset of symptoms.
Feature Highlights:
Personalized and Targeted Pulse Checks:

You can now trigger multiple pulse surveys to capture employee sentiment, health, or to assess awareness of new policy updates and effectiveness of leadership communication - all critical data points every organisation should be on top of. Along with setting a custom frequency, you can also run different surveys for different employee groups based on demographics like location, department, designation etc.
Multi-Questionnaire Pulse checks:

With the new enhancement and integration of custom forms multiple data points can be captured in a single survey. This feature helps in getting a snapshot of the inputs from a team level to organisation level and access the impact.
Continuous Feedback Triggers:

With the demand of the hour being regular communication the pulse survey will now function as a trigger for assigned users to remind them to share continuous feedback with their team members/reportees.

Hope our humble effort of introducing these features helps our customer organisations navigate through these tough times. You can also explore 20 ways in which HR Tech can help combat COVID'19 here. Most of these can be enabled through minor changes in settings.