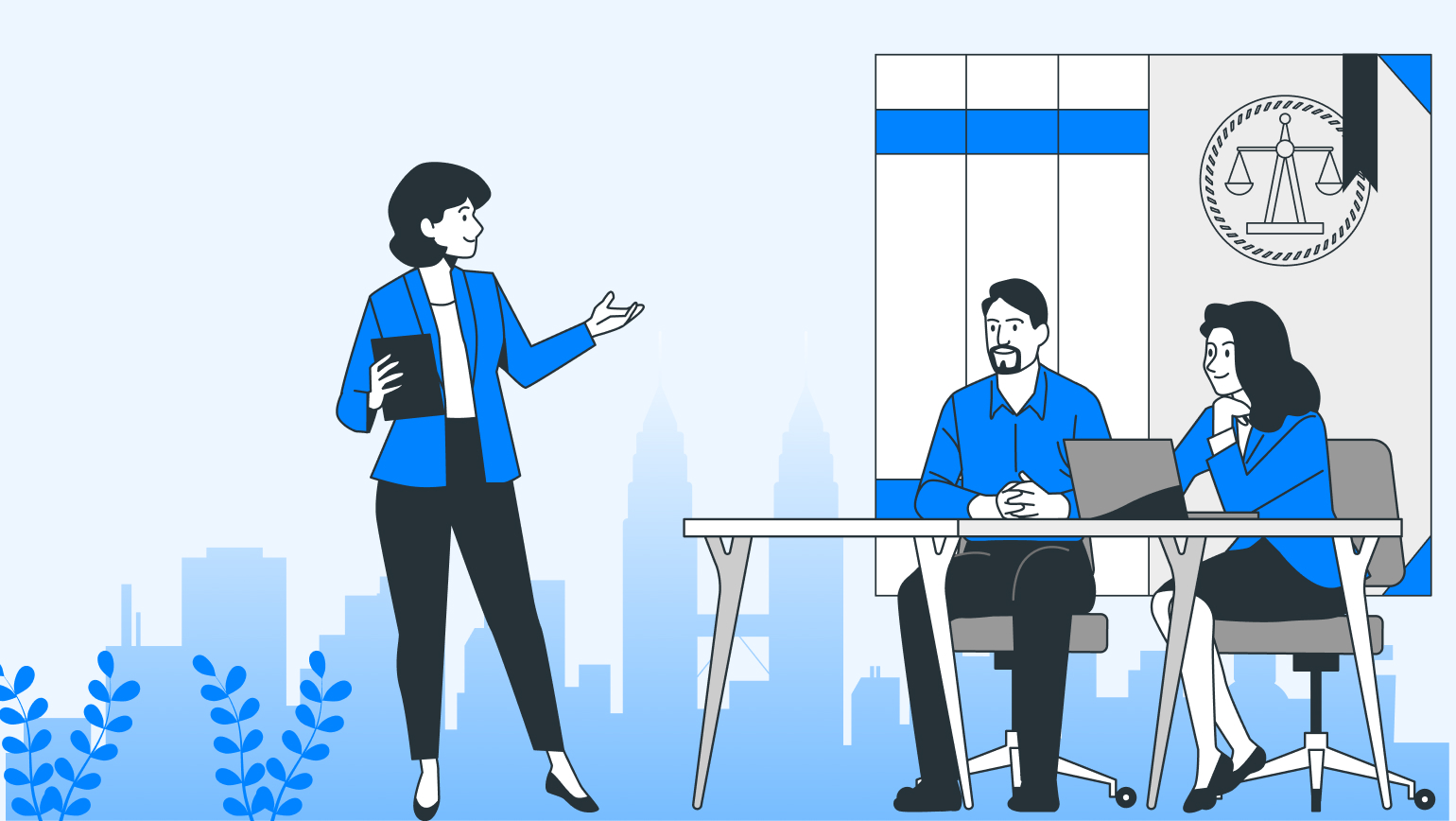 The Malaysian parliament has passed the Employment (Amendment) Act 2022, which includes several changes to the existing laws governing employment in the country. The provisions under the Act have come into effect starting Jan. 01, 2023. This article explores the key changes under the amendment and the implications for HR and managers.
The Employment Act, 1955, and Why It Is Being Amended
The Employment Act (EA) of 1955 is a federal law in Malaysia that provides the legal framework for the terms and conditions of employment in the country. The Act applies to all employees except domestic workers, seafarers, and government employees. It outlines the rights and responsibilities of both employees and employers and includes provisions for issues such as wages, working hours, annual leave, and termination of employment. It also sets out the process for resolving disputes between employees and employers through the Industrial Court.
But the EA 1955 needed to be updated, taking into account changes in the cost of living, the value of the currency, and other factors. The Employment (Amendment) Bill 2021 was passed to give Malaysian workers more protection. Earlier set to come into effect on Sep. 01, 2022, the amended Act came into force on Jan. 01, 2023, following an announcement by Datuk Seri Saravanan Murugan, the Minister of Human Resources in Malaysia. He also said that the First Schedule, which lists the employees who will be covered by EA 1955, will be changed in important ways.
Let's explore the important changes under the Employment (Amendment) Act, 2022.
The Employment (Amendment) Act, 2022: Key Changes
The scope of "employee."
Pre-amendment, the Act only applied to two kinds of employees:
Regardless of occupation, those making less than RM2,000 per month

Regardless of pay, workers that performed certain vocations, including manual labor, those who supervised manual laborers, and those who drove mechanically propelled vehicles.
After the Employment (Amendment) Act 2022, the provisions of the Act will be applicable to anybody who has signed an employment or service contract. Certain elements, however, such as pay for work performed on rest days and public holidays, overtime payments and termination, layoff benefits, and more, would only be applicable to a specific class of workers earning RM4,000 and lower.
2. Flexible Working Arrangements (FWAs)
As a result of the amendments to the EA, employees in Malaysia who desire FWAs may submit an application to their respective employers. Applications for FWAs must be submitted in writing and may include requests to alter working hours, working days, as well as the location of employment. After that, employers would have to respond to the employee's request in writing within 60 days and, if necessary, provide an explanation for any rejections.
Learn More: Flexible Work Arrangement Updates for Malaysia (darwinbox.com)
3. Maximum working hours
Previously, workers in Malaysia could work a maximum of 48 hours per week. But as of January 1, 2023, this maximum number has been lowered to 45 hours per week (not including mealtimes). Deputy Human Resources Minister Datuk Awang Hashim said this was done to protect the welfare of workers in line with the International Labour Organization (ILO) conventions.
4. Sick leave
Changes will also be made to sick leave by getting rid of the rule that says the total amount of sick leave and hospital stays can't add up to more than 60 days. This will give employees 60 days of sick leave if they need to stay in the hospital, in addition to their normal sick leave allotment.
5. Maternity and pregnancy protection
The maternity leave allotment has been increased from 60 to 90 days. The amendment also makes it illegal for an employer to fire a woman who is pregnant or sick because of her pregnancy, unless the woman broke her contract of service or displayed misconduct, or in the event of the closure of the business. In any event, the employer will have to show that the employee's pregnancy or illness is not the reason for the termination.
6. Paternity leave
The amendment includes a provision for paid paternity leave. This marks a turning point in Malaysian employment law as working fathers will now be entitled to 7 days of paid paternity leave that must be taken consecutively.
Married male employees will qualify for paternity leave if they have worked for the same employer for at least a year prior to the start of the paternity leave and if they provide the employer 30 days' notice from the due date of the anticipated pregnancy or as soon as possible after the birth.
7. Provision of employment when there is no contract of service
According to the Bill, if an employee does not have a written contract of service, they are deemed to be an employee in any proceeding for an offense under the Act if:
Their manner of work is subject to the supervision or control of another person

Their working hours are under the supervision or control of another person

They receive tools, supplies, or equipment from another individual to do a task

Their work is a crucial component of another person's enterprise

Their effort is made purely for another person's profit
They receive compensation for the task they perform on a regular basis, and this compensation makes up most of their income
On the other hand, when the positions are reversed, one is assumed to be the employer.
8. Sexual Harassment
The amendment has raised the fine from RM10,000 to RM50,000 for employers who don't look into claims of sexual harassment. Employers must now also post a notice to raise awareness about sexual harassment in the workplace.
9. Employment and termination of foreign workers
Previously, employers who hired foreign workers had to inform the Director-General about their new hires and give details about them within 14 days.
With the amendment, however, employers who want to hire foreign workers must now get permission from the Director-General first. If approval is not obtained, it may result in a fine of up to RM 100,000, up to five years in prison, or both.
Employers must also tell the Director-General within 30 days if or when they terminate the employment of a foreign worker (or in the case of expiry of employment pass, repatriation, or deportation). If a foreign employee is absconding, i.e., quits without telling their employer, the employer has 14 days to tell the Director General.
10. Discrimination
Even though the Amendment doesn't have clear rules or punishments for discrimination in the workplace, it does say that the Director General can look into any dispute between an employer and an employee about discrimination in the workplace and take a decision.
With the new Act, it is an offense for an employer not to follow any order from the Director General. If the employer is found guilty, they will have to pay a fine of up to RM50,000. If the offense continues after conviction, the employer will have to pay a fine of RM1,000 per day.
11. Forced Labor
According to the amendment, it is unlawful for any employer to intimidate, lie to, or coerce an employee into doing labor or prevent them from leaving the workplace. Employers who commit this offense face a maximum punishment of RM100,000, a maximum sentence of 2 years in prison, or both.
Implications for Organizations in Malaysia
The reforms under the amended Employment Act 2022 will have a huge impact on businesses in Malaysia, and organizations need to apply effective change management to comply with them. They will need to prepare for the implementation by evaluating the impact of the reforms and framing internal policies, processes, and structures that are compatible with the changes under the new laws. With the amended Act already in force, understanding and enforcing the changes will be a priority for businesses in Malaysia. HR leaders and managers will be in charge of spearheading the changes in organizations.
Key Action Points For HR Leaders and Managers
With the expansion of coverage under the Employment (Amended) Act 2022, it now applies to all employees, no matter how much they make or what they do for a living. This would include things like annual leave, sick leave, legal deductions, wage period, when wages are paid, how wages are paid, etc. Further, everyone in the company who has a contract of service is now considered an "employee" under the Employment Act. If their FWA request is turned down, employees have the right to challenge it. HR leaders will also have to make necessary changes to leave, sexual harassment and discrimination policies, and accommodate changes in working hours under the Act. As a result, HR leaders should take the following steps for an easy transition:
Look over their current employment contracts, employee handbooks, and policies to make sure they are in line with the law

Consult with a compliance expert

Train HR staff and managers

Engage internal or external attorneys to offer just-in-time advice

Subscribe to newsletters from law firms to keep track of changes

Organizations will also need to have a relevant policy, standard operating procedure (SOP), or terms and conditions set up for FWAs.

Equip themselves with an HCM that offers ease of configurability



Find out how Darwinbox can help you implement the changes under the amended Employment Act in Malaysia; book a demo today!