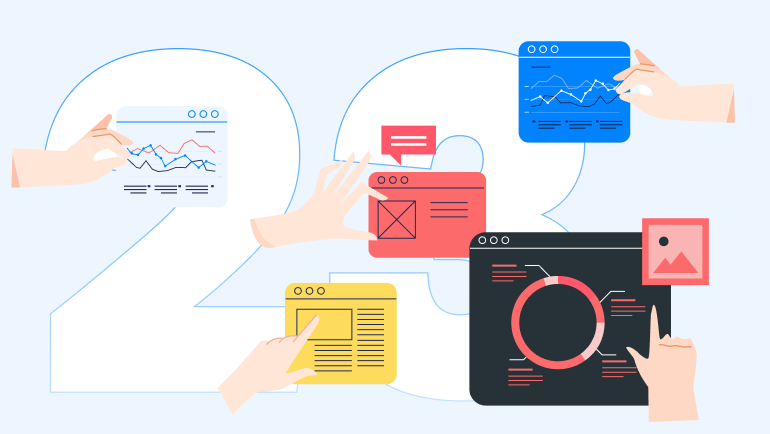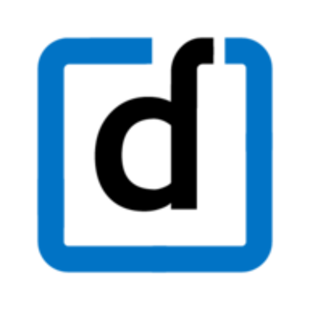 Only 1 in 5 companies are confident about their people analytics capabilities. Are you among them? Are you measuring the right people analytics metrics to gain an edge over your competitors? This article provides a list of key people analytics metrics that you must track and measure so you can make the most of people analytics in 2023.
In a data-driven world, tracking the right people analytics metrics makes a world of difference to an organization. It reveals essential information about the company's labor force and how it relates to business performance, and enables leaders to take data-driven decisions.
Yet, just 13% of organizations are confident about their people analytics capabilities. This happens primarily because they do not have a people analytics strategy or do not know what to measure. Robust analytics calls for modern software and tools that can help you measure crucial people analytics metrics. The most important part, however, is to have the right kind of metrics that you can track and use to finetune your people analytics strategy.
Here are 23 key people analytics metrics to track:
Employee engagement score
A productive workforce is one that is actively engaged. Even if the workplace environment is tough and the pressure intense, those who enjoy their job and are passionate about the company they work for are often more engaged. In addition, team engagement is a key performance indicator for team managers. One of the most common ways to measure this people analytics metric is through tracking the employee net promoter score (eNPS).
Performance level and productivity
Retraining underperforming individuals is always difficult and expensive. Consequently, it is critical to track employee productivity per department, team, and level of seniority. Performance management and evaluation on a team-by-team basis offers a deeper understanding of how each group is influenced by the office environment and how their individual activities impact the workplace. You could analyze employee productivity of a cohort or team to determine if workloads should be reassigned and use this insight to also guide recruiting and decision-making.
Achievement of performance goals
It is extremely important to track if workers meeting or surpassing targets and goals. If the figure is high, it's great! In the event that this is not the case, managers must delve into the background to see what may be hindering employee performance and do what it takes to ensure all employees meet their targets and achieve their goals
This people analytics metric will assist executives in collaborating with HR to establish a strategy that restores performance levels. This measure is calculated by dividing the number of performance objectives achieved or surpassed by the overall number of corporate goals.
Impact and influence of managers
According to a 2022 survey, 82% of workers would quit because of weak, insensitive, or poor management. Successful managers establish structure, invest work with purpose, and foster employee development. Common people analytics metrics related to manager efficacy include the manager engagement score, the rate of high-performer resignations, and the percentage of promotions granted.
Employee billable hours
This is among the most tangible instances of a performance metric, and it is particularly applicable to professional service firms such as consultancy agencies. Analyzing this type of performance in relation to employee engagement or any other input indicators can offer truly fascinating results. Comparing this measure across departments and managers/partners might also offer several compelling insights that could transform the way your business is done.
Learn More: People Analytics: A Step-By-Step Guide To Using Analytics in HR
Ratio of compensation and benefits to business revenues
How much of the organization's income is dedicated to compensation and benefits? Can you afford raises or a comprehensive benefits package? This people analytics metric will serve as a benchmark for executives to determine what they have to offer new and current employees. HR managers can calculate the ratio by dividing salary or benefit expenditures by total revenue.
Adherence to workforce budgets
For a majority of businesses, labor is the biggest investment. However, HR managers frequently expect finance to be solely responsible for budgetary compliance. While this was traditionally led by finance, things have changed now, and every people analytics manager must have a comprehensive understanding of their labor-related expenditure and be personally accountable.
Effects of employee churn on business
Most organizations monitor employee turnover in some way. We are all aware that losing a high-performing employee may be expensive, but have you ever considered the exact cost to your company or organization? You can track this people analytics metric by first finding the percentage by which the person outperformed the average and then comparing this figure to your turnover. This may give you a sense of the value of a performer inside your organization, which can be useful for future recruiting and retention efforts.
Training costs and ROI
This is a useful metric for tracking the development expenses of personnel so you can make more informed choices about nurturing their skill sets after they have been employed. However, training expenditures should not be restricted to new employees only. A growing number of employees today demand accelerated career growth and continuous learning opportunities even in their current roles. Frequently, the yield or return on training costs far exceeds the original outlay. So, it is essential to consistently track these metrics and take strategic decisions accordingly.
Learning effectiveness
It's great to place your employees in a training program, but learning alone is not always sufficient. It is normal to enter the 'forgetting curve' over time. Therefore, it is a good idea to assess abilities immediately after a learning session and at various intervals, such as one month and then three months afterward. If there is a trend of diminishing skill levels, you could consider programs such as a refresher class to inspire your employees to stay on top of what they've learnt..
Learn More: Evolution of People Analytics | Research Report
Retention/attrition rates
Retaining key resources and best performers is what every organization desires. While ensuring low attrition across roles is essential, it is more important for roles that are critical to the functioning of the business You may calculate this 'criticality' depending on the job, taking into account the ease of finding alternatives, succession planning, and business impact. Using this, you can examine the relevant subgroups to see where your real attrition challenges lie, and where better retention planning may resolve the problem.
Average promotion interval
The average time since an employee's previous promotion correlates directly with employee turnover. By promoting individuals from within, you inspire them to continue to perform at their highest level. The number of months required to promote a high-potential employee should ideally be minimized.
Absenteeism rate
This people analytics metric assesses the entire workforce's average absence rate as a proportion of total working days. It is a crucial metric since it demonstrates the individual's motivation and involvement in his work and the business in general.
Overtime and vacation
Knowing a company's proportion of overtime may assist HR professionals in determining if there are sufficient active workers at all times and whether management is keeping an appropriate schedule for personnel. The measurement formula is overtime pay/total payroll x 100.
In addition, HR professionals may determine whether or not workers have a healthy work-life mix by assessing the proportion of vacation days. The formula to calculate the percentage of vacation days used for an employee is: number of vacation days used/number of vacation days offered x 100. A good balance between overtime and vacation days is what you should aim for.
Outcomes for spans and layers
"Spans" are the number of individuals reporting directly to each manager, and the number of managerial levels is denoted by the term "layers." Common spans and layers metrics include productivity, performance, responsibility standardization, types of work, etc. Organizations tend to grow over time and reviewingspans and layers data allows your business to optimize expenses. This statistic, as a part of your people analytics metrics program, also facilitates the evaluation of compensation categories and advancement opportunities.
Learn More: What is the Difference Between People Analytics and HR Analytics?
Average cost per hire
Cost of hire is the average monetary cost or expenditure associated with acquiring a new recruit. This HR metric may be used as both a budgeting tool and as a measure of recruiting effectiveness. The formula for calculation is: all external costs + all internal costs/total no. of hires in a particular time period.
Time to interview
Despite the fact that time-to-fill encompasses the complete recruiting process, this people analytics metric defines the applicant experience. How long did they wait for a response from your organization? How long would it take for them to engage in conversation with their potential boss, get their queries resolved, and begin to see themselves working for you? This is the measure for initial impressions.
Ramp-up time
This is also known as the time to full productivity or breakeven point. The average amount of time it takes for a new employee to attain the required level of performance is known as the time to productivity. Depending on the position, it might take a new employee up to a year to reach full productivity after work commences. Until this point, the employee is not profitable since the organization accrues time, resources, and monetary investments that are often more than the profit per employee. Therefore, it is helpful to determine the average time required for an employee to reach this level.
Turnover among new hires
We are all aware of how disheartening it is to train a new employee to full capacity only to have them exit soon afterward. If you see patterns of employee turnover during the first year of work, there may be an issue with your recruiting or onboarding procedure. It's crucial to monitor turnover at various phases of employment to gauge the efficacy of your people analytics metrics dashboard, and one must be able to accomplish this fairly quickly using your HR software.
Diversity, equity, and inclusion (DEI) status
A noteworthy diversity, equity, and inclusion (DEI) metric is comparing a company's recruiting methods to the demographic breakdown of its recruiting supervisors. For example, what percentage of female hires are made by male vs. female managers? This helps determine whether and where unconscious prejudice exists. You will be able to target your training and interventions more precisely by ensuring this is a vital element of your people analytics metrics.
Learn More: How to Build and Implement an Effective People Analytics Strategy
Pay equity and gender pay gap
Examining pay discrepancies across your organization can help you spot potential issues with your compensation systems and design solutions. Equal compensation for equal effort is among the most significant diversity challenges. To determine, on average, whether or not there is a gender pay gap, the average hourly earnings pay of male and female employees must be determined. Then, divide the difference by the hourly pay of male employees and calculate it as a percentage, to successfully add this to your people analytics metrics dashboard.
Learn More: 10 Ways To Propagate Pay Equity
The effectiveness of employee resource groups (ERGs)
ERGs attempt to provide diverse workplace groups representation as well as provide support, if so necessary.
Understanding the participation rate will allow you to judge whether or not these organizations fulfill their intended function. You may determine ERG membership by examining the number of meetings and initiatives, as well as the success of any projects. One may also determine the overall involvement of workers in ERGs by dividing the number of people actively engaging in ERGs by the organization's total number of employees.
HR software efficacy
This metric is slightly more complicated. For example, the efficacy of learning and development software is assessed by the number of active users, the average time spent on the platform, the sessions' duration, the total time spent on the system as per each user in a month, screens flow, and learning recall. These people analytics metrics allow HR to identify what works and what doesn't for the workforce.
When analytics in HR first became popular, most metrics had to be recorded through manual processes. Since then, the field of people analytics has come a long way, and it is now possible to almost entirely automate how you track, measure, and analyze people analytics metrics. Organizations only need a robust and data-first human resources system to manage their reporting and analytics.
To bring an all-in-one analytics and reporting software to your organization and track the top people analytics metrics, schedule a Darwinbox demo today!