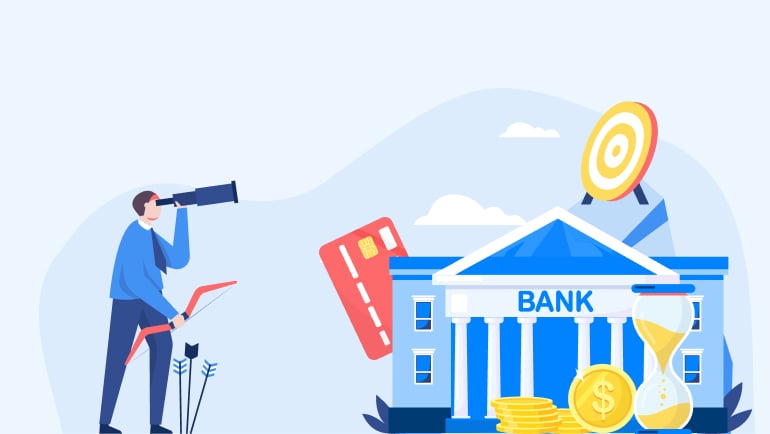 With issues like a high rate of absenteeism and turnover facing the banking industry, implementing an effective performance management strategy can go a long way in developing, rewarding, retaining, and motivating a productive workforce. This article covers 11+ best performance management practices in the banking sector for 2023.
"Organizations that are able to promote a performance management culture that is in keeping with their mission and values, whilst enhancing employee engagement will thrive."
– Kessar Kalim, Director of HR at The London School of Hygiene & Tropical Medicine
Performance management is an essential aspect of any organization, as it helps to ensure that employees are working to their full potential and that the organization is meeting its goals. It involves setting clear performance expectations, providing ongoing feedback and support, and regularly evaluating and reviewing an employee's performance. When done right, it helps to improve employee productivity, increase job satisfaction, and foster a positive work culture. It also helps to identify areas for improvement and provides a framework for helping employees develop and grow within the organization.
Shifting Employee Expectations in the Banking Industry
Productivity and performance are crucial for the banking industry. Organizations in the banking sector are highly regimented and deadline-driven, and employees are held to high performance standards. There is little opportunity for managers and employees to align and connect because so much time is spent on projects. However, the modern workforce demands greater-than-ever levels of harmony, connectivity, and transparency.
Performance management strategies that are top-down and hierarchical are proving to be ineffective in the highly dynamic and aggressively expanding banking industry. Traditional organizations don't necessarily have the culture necessary to encourage and involve workers in a way that promotes holistic growth and success. According to the Growth Divide Study, 94% of employees would prefer real-time feedback and opportunities for growth from their manager, and 81% would like at least quarterly check-ins.
Learn More: HR Trends in the Banking Industry: 23 Trends for 2023
The Need for Performance Management in the Banking Industry
Given the culture shift underway in workplaces, performance management is more crucial than ever for organizations in the banking sector. Banking organizations can prosper with the use of effective performance management solutions. They need to aim to create a culture that is more engaging, inclusive, and high-performing, one which improves the work environment and encourages the personal growth of employees. The benefits that can accrue with the implementation of an effective performance management system in banks are:
Enhanced transparency across all positions

Improved goal accountability
Increased organizational alignment

Better retention rates

Stronger ties between employees and the organization

Greater productivity

A relationship of trust between managers and staff
Improved corporate culture
Learn More: Top HR Challenges in the Banking Industry in 2023 [With Solutions]

Best Performance Management Practices for the Banking Industry in 2023
Every banking organization is striving to compete successfully in a dynamic market. Banks will fail or succeed basis the performance of their employees. In this scenario, banks should consider redesigning personnel regulations and setting up performance management best practices. HR leaders in banks may have to concentrate on creating engaging, ongoing performance management strategies if they wish to motivate employees in today's workplace.
Let's dive in to explore the top performance management practices for the banking sector.
Create a culture of transparency to drive growth and development
In the banking industry, where employees handle a wide range of duties, the need for clear expectations and knowledge of corporate objectives becomes vital. For employees to know exactly where they stand and be able to take action to grow and improve, leaders must regularly engage in feedback and coaching dialogues. Lack of transparency can cause workers to feel disengaged. They may even lose the motivation to advance themselves, which can result in subpar work and high turnover rates.
2. E
ncourage employees to set their own goals
Performance management strategies that are top-down and ambiguous can fail to inspire employees. The employees of today want to take responsibility for their own work and have transparency and visibility into the evaluation process. Modern methods of performance management encourage individuals to set goals and take responsibility for their work. Regular performance discussions can go a long way in addressing obstacles and providing the workforce with successful strategies.
All this keeps your talent engaged with their work and the overall business. Additionally, it encourages employees to genuinely care about their work and reduces the danger of attrition. It is essential that goals be specific, measurable, actionable, relevant, and time-bound (SMART). You can inculcate clarity, dedication, and a strong sense of ownership in employees by doing this.
3. Ensure alignment of individuals, teams, and departments
Aligning individuals, teams, and departments to the goals set should be HR's most crucial organizational objective. Goals should be set in a way that everyone can see how their own goals fit into the larger organizational objectives. Employees should have visibility into how their efforts contribute to the success of the banking institution and are able to make revisions to the goals if needed. Additionally, managers should set up frequent discussions regarding goal setting, goal progress, goal revisions, and goal attainment. You are more likely to succeed if everyone is rowing in the same direction.
4. Create a development-based performance management system
The banking sector is competing for the attention of young professionals who want to advance their careers. If they feel their growth trajectory isn't well-defined or up to their expectations in your organization, you stand to lose young talent to competitors. It is crucial to develop your talent for the future. HR leaders should adopt a growth and development-focused performance management style instead of solely using ratings and rewards. Managers can support their teams and employees in achieving their potential both now and in the future by providing them with the necessary clarity, coaching, and support.
5. Make it personalized
Driving employee performance in banks doesn't have to follow a one-size-fits-all formula. Each employee has individual goals, personalities, motivations, and strengths. Your performance management procedures should enhance individual employee performance. The three things that managers should focus on are mentoring, ongoing feedback, and recognition – each of which should be customized to the preferences of specific employees. While implementing a performance framework is beneficial, leaders should adapt coaching practices based on the individual needs of each employee to ensure that everyone succeeds.
6. Equip managers to have meaningful conversations
Impactful performance and development conversations should happen regularly in banks. Managers should conduct 1-on-1s with their employees – at least once a month – to provide feedback, address roadblocks, and show appreciation. Leaders should also ask about an employee's personal and professional goals to help them find new growth opportunities. When managers and employees build a foundation of trust with regular communication, coaching is better received, and employees feel cared for.
7. Continuously track performance
It is best to encourage managers to develop a performance plan for each employee. This plan needs to provide guidelines for how to specifically approach each goal. Employees won't feel overwhelmed by large yearly goals if they are broken down into smaller tasks. The performance of employees can be monitored using the recommendations in this performance plan. According to research, 1 in 3 employees prefers to have weekly one-on-one performance conversations with their managers.
Learn More: Top 5 Performance Management Metrics to Track Performance
8. Create an ongoing feedback mechanism
Performance should be supported with ongoing feedback. Giving positive comments for excellent work can encourage employees and constructive comments make it clear where improvements need to be made. It is advisable to offer feedback frequently, not just at yearly meetings or performance reviews. This needs to become part of the corporate culture in banks, so it is common for managers and employees to compliment or constructively give feedback on one another's work. In addition to feedback from managers, peer reviews should also be implemented.
9. Make appraisal an ongoing process
Banks should consider not treating performance reviews as an annual occasion. There are a number of reasons why this is not advised. Performance reviews should be conducted at least three times a year to improve performance management. If your organization has been conducting yearly reviews and has decided to begin conducting them more frequently, you can start by conducting them at least twice a year. The number of appraisals could then be gradually increased over the years to prevent strain from sudden changes on each team member.
10. Publicly and frequently recognize performance
Although many businesses skip this crucial stage, HR cannot expect employees to remain motivated if they are never recognized. Employees will continue to perform well for your company if they are appreciated for their efforts. Programs for recognizing employees that uphold the values of the business can be beneficial. Praising employees in front of others demonstrates to their peers that effort and success are valued and will be recognized.
Banks can allow time for peer-to-peer praise during meetings so employees can express their appreciation for one another. They will get the credit they deserve, and this will call attention to any accomplishments that might have slipped notice. Banks can also organize a 'thank you hour' to recognize and appreciate the efforts of employees.
11. Ensure engagement
Implementing employee engagement initiatives in banking organizations can better enable employees to stay engaged and perform at their best. This has a positive effect on work satisfaction, productivity, motivation, retention, etc. In fact, according to a Gallup analysis, engaged workers are 22% more productive than their disengaged counterparts.
Many critical performance indicators reveal excellent results as employee engagement increases. Absenteeism, turnover, shrinkage, safety incidents, and quality flaws are all reduced by at least 25%, and frequently more. Positive results can be shown in terms of profitability, productivity, and customer experience.
Learn More: Top 23 Employee Engagement Ideas for the Banking Sector in 2023
12. Take personal development into account
82% of workers surveyed for the Gartner 2021 EVP Employee Survey stated they wanted to be treated as humans first by their employers. HR leaders should attempt to incorporate personal objectives such as well-being and developing knowledge in the next evolution of performance management. Giving employees self-assessment tools to track progress toward both personal and professional goals can help to create a culture where employees feel comfortable sharing their personal goals with their managers.
13. Embrace digital performance management
The goal of technology-enabled performance management is to maximize workforce development and enhance both individual and organizational performance. A Pew Research study found that 46% of employees believe that the increasing use of digital technology has boosted their productivity. A workplace's digital transformation enables management to collaborate with staff, equips workers with tools for performance, and supports the growth of leadership and talent.
The Way Forward
While there are no set rules for performance management in the banking industry, implementing these practices can certainly be a step in the right direction. A good performance management strategy encourages productivity and assists employees in realizing their potential while fostering an environment in which they can flourish.
Effective ongoing performance management promotes open communication between all parties in a banking institution. As a result, there is an increase in trust, and everyone feels better supported and more involved. To meet employee expectations and workplace changes in 2023, a solid set of digital HR solutions are necessary for the banking sector.
Find out how Darwinbox can help you implement an effective performance management strategy in your banking organization, book a demo today!