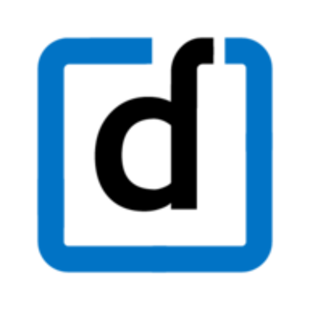 People analytics originally came into being to support the optimization of workforces, after the industrial revolution. Now, it has become a powerful tool for HR professionals and organizations looking for a competitive edge. This article traces the history of people analytics and its rise. It also looks at five trends that will shape the future of people analytics.
Data today drives decision-making in almost every industry and in every function. HR is no exception. By using the power of data, organizations can gain a deeper understanding of what makes individuals happy at work, how to increase productivity among other things. This is the essence of people analytics.
People analytics is not a new discipline; it has been used for decades, but has gained popularity in the last few years. The history of people analytics dates back to the Industrial Revolution!
The History of People Analytics
The history of people analytics dates back to the industrial revolution.
The fields of HR analytics, talent analytics, or people analytics as it is commonly known today (although there are subtle differences between these terms) has been around for a very long time. The use of people analytics can be traced all the way back to 1911 and the publication of Frederick Taylor's book "The Principles of Scientific Management." Taylor's theories aimed to improve work, increase efficiency, and enhance production by monitoring all employee activities.
Fast forward almost a century, and in the 1990s, companies like PeopleSoft, Oracle, as well as NCR/Teradata developed HR analytics systems to fulfil the requirements of this sector. They struggled to sell successfully, partly because organizations' HR systems were so complex that they lacked the resources and IT expertise to create an HR data warehouse.
Then came the rise of big data in the 2010s. The commercialization of Hadoop, R, and other parallel data management solutions enabled sectors such as marketing, advertising, or finance to start analyzing massive volumes of data. The focus gradually turned to big data in HR. By 2015, businesses had started making significant investments in predictive people analytics.
Today, awareness in this field is gradually on the rise. Organizations that are "data mature" recognize the promise of people analytics, appreciate the challenges, and possess the capabilities necessary to accomplish the task. In addition to examining HR concerns, they analyze the organization as a whole.
Learn More: Evolution of People Analytics | Research Report
A brief, interesting way to understand the history of people analytics is through David Green and Jonathan Ferrar's five-part model, explained in their book "Excellence in People Analytics." It suggests that the history and future of people analytics can be broken down into:
The primitive stage of experimentation, The Age of Discovery (1911-2010)
Organizations established widespread industrialization in the 1940s. As a result, the role of an industrial-organizational psychologist began to gain popularity. In the 1980s and 1990s, the HR function's responsibilities expanded from only handling administration to recruiting, development, compensation, and performance management. During the early years of the 21st century, HR analytics started getting formalized.
Gradual maturity and stabilization, The Age of Realization (2010-2015)
The global financial crisis of 2008 completely transformed the domain of people analytics. In the post-global period of recession, several businesses were able to improve efficiencies and productivity thanks to teams that provided company leaders with data-driven insights. Large teams at companies such as Google, Microsoft, and IBM were able to leverage the customer experience (CX) expertise of their external product teams to create a comparable experience for their workforce. With Project Oxygen, Google brought people analytics to the mainstream at the beginning of the 2010s. By the mid-2010s, people analytics teams were an integral part of several multinational corporations.
The emergence of new ideas and tools, The Age of Innovation (2015-2020)
The mid-2010s represented a shift in direction for people analytics. The motive was executive expectations; chief human resources officers (CHROs) were progressively tasked with modernizing their workforces to fulfill market demands. People analytics evolved from a supplementary HR role to a crucial pillar of people and organizational strategy within organizations. Towards the close of this phase, Deloitte's "Global Human Capital Trends Report 2018" recognized "people data" as one of the two most significant trends, as evaluated by over 11,000 respondents.
Learn More: The Ultimate Guide to Building a People Analytics Strategy
The next two stages, as per the Green and Ferrar model, talk about the future, not the history of people analytics.
What is the future of people analytics looking like?
Increasing ROI from people analytics, The Age of Value (2020-2025)
2020 was a turning point in people analytics. Similar to how the global recession ushered in a new era for people analytics, the COVID-19 outbreak, racial disparity, and financial instability caused a similar shift in 2020. People analytics has taken on a more prominent role and will continue to have a vital influence on business decisions in the near future. Four people analytics pillars define the Age of Value: trust, inclusion, purpose, and equality.
Unlocking the potential of people analytics, The Age of Excellence (2025-2030s)
As soon as the value of people analytics is recognized and implemented at scale, people analytics will embrace The Age of Excellence. People analytics will no longer be a "nice to have" for businesses but will be a necessity for every CEO and CHRO. The human resources function may become more data-literate, and communities as a whole would enjoy substantial benefits.
The evolution of people analytics from HR analytics
Another key point to note about the evolution and history of people analytics is its gradual divergence from HR analytics.
HR analytics is probably the most popular term and has coexisted with "workforce analytics" for a long time. The phrase "people analytics" has centered on how individuals are viewed within a company, as compared to the workforce as a whole because we now understand that people must be respected and valued as complex human beings rather than as components of a large workforce.
Companies must provide career progression and growth, a healthy work-life balance, and personalized employee experiences, and people data is essential to achieve all this.. People analytics is the process of considering employees as people, and not as cold, hard numbers on an assembly line.
Learn More: What is the Difference Between People Analytics and HR Analytics?
Factors Driving the Rise of People Analytics
Now that we have explored the history of people analytics, let us discuss what caused its exponential popularity in the 2010s and why it will continue to gain prominence. In the context of the events that led to the rise of people analytics, the key driving factors include:
The digital transformation of HR itself
We are now experiencing the fourth industrial revolution, which is influencing how all industries function. Technology is impacting every business model and transforming how we operate. It is also resulting in new ways of delivering customer and employee experiences. This directly relates to the need to use analytics. The next wave of HR transformation will not only be digital — people analytics will be at the center of this transformation.
Employee Experience (EX) is as important as Customer Experience (CX)
The world we now inhabit is heavily digitized and consumers receive personalized and unique experiences from brands they interact with. And employees expect a comparable experience at work. This includes tailoring services that improve employee engagement and the opportunity to submit and receive real-time feedback. People analytics is fundamental to the consumerization of human resources and providing great EX and CX.
The new, evolving world of work
The inflexible and hierarchical organizational structures and processes of the 20th century are generally recognized to be unproductive in the digital age. This is particularly true after the pandemic, when we're seeing trends like the great resignation and quiet quitting. In this new world of work, people analytics will enhance collaboration, creativity, skills management, teamwork, and organizational culture as a whole.
The war for talent
Organizations seek out the best candidates from a finite talent pool. Using people analytics and data-driven workforce planning is the ideal way to resolve this challenge. It assists with identifying the future size, structure, and talent requirements of the business. Using analytics, recruiters can build a pipeline of qualified candidates, thereby assisting organizations in remaining competitive.
The growing role of HR
Successful HR professionals adopt analytics, and leverage data and insights to develop a business case, identify gaps or issues that need to be fixed, and engage in strategic dialogue with senior leadership. Therefore, the knowledge of people analytics enables HR professionals to perform their duties more effectively and offers them the means to advance within the organization.
Learn More: People Analytics: A Step-By-Step Guide To Using Analytics in HR
The Future of People Analytics
As technology becomes increasingly more sophisticated, we are seeing a few trends that will shape the future of people analytics. Here are the five major trends that are shaping the future of people analytics:
The growing focus on diversity, equity, and inclusion (DEI)
The mid-2020 Black Lives Matter demonstrations pushed DEI right to the forefront. and DEI continues to be a priority at most organizations today. Using people analytics, organizations can evaluate the efficacy of their DEI programs to determine what is and is not working. A data-driven strategy can also help uncover instances of unconscious bias or workplace inequalities.
The evolution of hybrid work models
During the COVID-19 pandemic, several companies switched to a hybrid or remote work arrangement. This brings us to the second trend that will define the future of people analytics: analyzing what happens in different kinds of working environments.
When considering whether to go back into the office, establish a hybrid workplace, or stay remote the leadership will want to know how these settings impact employee engagement and productivity.
While there is a great deal of generalized information available, workplace activities differ quite a bit based on the work arrangements. It is, therefore, beneficial to gather and analyze data to determine how your unique setup is working and how it can be improved.
The need for data storytellers
Effective storytelling is essential for maximizing the impact of people analytics insights. Merely discussing datasets in isolation does not help leaders develop strategies. Whether it's an HR manager or someone from another department, there is a rising demand for an individual who can interpret this data into actionable business cases for decision-makers.
For instance, if the proportion of unsuccessful hires is on the increase, the "data storyteller" may decide to aggregate multiple data points to investigate the wider context of this problem.
The need for data privacy and secure data analytics
As people analytics gains popularity and is used by more and more individuals, the emphasis on privacy protection also intensifies. Businesses must guarantee that only authorized individuals can access specific personal information. Protecting privacy and data security requires considerable vigilance.
There are additional regulations regarding the categories of personal data that companies are permitted to gather in a region. Using analytics solutions with built-in privacy protections and engaging HR data experts can help businesses stay on top of this critical requirement.
The rise of new tools and technology
Technology-wise, organizations using people analytics have yet to fully harness the rise of no-code apps. In addition, feedback systems will move away from typical census-like questionnaires and pulse surveys, toward analyzing opinions, interactions, images, and perhaps even speech patterns eventually. It will become easier to process this unstructured data, thanks to the wider availability of artificial intelligence (AI) in the future. All told, there will be a shift towards ease of use and business-facing products, aided by advancements in technology as well as organizational psychology.
Learn More: 8 Must-Have Features to Look for When Buying HR Analytics Tools
Conclusion
If we look at the history, rise, and future of people analytics, it becomes clear that people analytics is now at an inflection point. Organizations understand its importance, yet few have adopted it in a meaningful way. For example, 92% of HR professionals plan to use people analytics in 2023 – but more than 1 in 3 aren't certain about their technology budget.
To overcome the hurdles that might come int he way of adoption of people analytics, one must understand the rise of people analytics in context: of its history, its evolution, and its eventual age of Value and Excellence. It is important to start with a strong bedrock of digital HR that provides the necessary tools and data for analytics.
To learn how to embrace the rise and future of people analytics in your organization, schedule a demo of Darwinbox today!