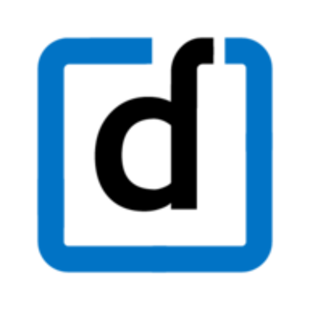 Anyone who has been involved in human resources for more than a week has seen the advent of some new HR technology every day. It's not just people it's also about the rapid technological transformation that is now booming around the complete HR industry. And at this point in time creating a better HR experience for employees is one of the leading driver for automating HCM systems and is also a common reason for replacing traditional HCM systems.
This may be a cause-and-effect relationship as the user experience had not originally been a priority in system selection, but as newer systems are replacing legacy ones, user experience is now understood to be more important than previously known.
In today's ever-changing technological landscape, identifying the right HCM solution is one of the most critical role for an HR professional. With the evolution of SaaS based applications in HCM, organizations are looking to invest in HCM technology to build simplicity, agility, and engagement in the workforce. However, the road is not filled with daisy for the HCM vendors as now the major challenge for the HR technology buyers is to choose from the innumerable options of more than 3 dozen HCM solution providers available in the market. Selecting a HCM solution is easier said than done.
HCM softwares have now moved from being a simple system of record to a system of comprehensive and agile platform and thus have brought to the fore the user interface and ease of use of the chosen application. Many organisations are already halfway through the transition from on-premise to the cloud based systems. According, to a report by Gartner by 2025 half of midmarket and large enterprises worldwide will have invested in a cloud deployed HCM suite for an administrative HR and talent management. But why is everyone moving towards cloud?
The key benefits for a business deploying a cloud based HCM system may include:
Talent management solutions helps the HR manager in developing candidates search strategies and discover talents in their companies.
New-age HR social media technology for employee engagement let the organisations to keep a track of projects, internal news in the company, birthdays of employees, events etc.
Manage global workforce by working on customization as well as culture & language preference of different regions.
Significant cost savings from resume sorting automation.
24/7 online training to employees who wish to develop new skills.
Lower rate of attrition as a result of better employee lifecycle management.
Intelligent and data-based compensation and rewards systems.
Here are some latest trends, anticipated to take off the complete HR space in the coming years.
Trends in HCM to look out for in 2019:
AI to enable the future of work and workplace:

At a time when the hype and expectations from AI are sky high. It is pretty obvious for organizations to go beyond and use artificial intelligence for things like serving up recommendations, career paths, predictive information and helping employees know what sort of training and development they should go after. AI enables employers to create employee experiences that boost engagement, performance, and lead to a better business outcome. Conversational interfaces and voicebot technologies also have great potential to transform the way employees engage with their employers.

HR technology can show the direction towards diversity and inclusion:

Diversity is the collective mixture of differences & similarities which includes characteristics, values, belief, experiences, background, preferences, and behavior. Inclusion is the achievement of work environment in which all individuals are treated fairly and respectfully. However, inclusion can become a critical success factor for any business performance even in organisation with diverse workforce. HR tech can prove to be an eliminator helping in removing conscious and subconscious bias in terms of recruitment, performance management etc. However, HR leaders must support by involving themselves for monitoring, measuring and enhancing workplace inclusion. For HCM vendors it is an opportunity from becoming an enable to a strategic value creator.

Data privacy with personalization is the key to building great employee relationship:

While it is a proven fact that employers using data-driven decision making are more likely to prosper in an organisation than other employees that don't. With regulations like GDPR, concerns around employee privacy continue to disturb many organizations. Therefore, a strong HR analytics function can help in creating valuable employee experiences. There is also a high possibility that data privacy concerns are rooted not in the use of data, but accountability. It is always a good approach by the employers to be transparent about privacy by adopting an employee first strategy.
However, choosing a right platform like Darwinbox which provides a complete end to end HRMS solution and takes care of your complete process from hire to retire can prove to be a good option to ensure that your investments provide you with the necessary returns and thus makes it possible to meet your business needs. HR leaders should anticipate it beforehand that HCM tech adoption is going to reflect in the consumer application space where emerging solutions frequently push the older ones to the sidelines, which also proves the point that legacy needn't be always driven by a legacy.