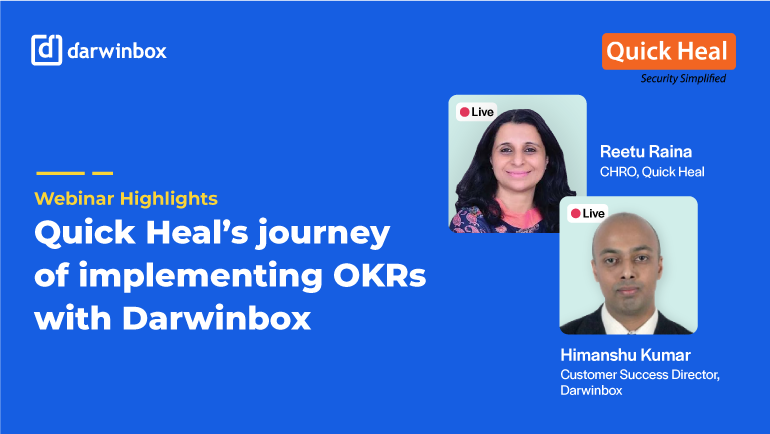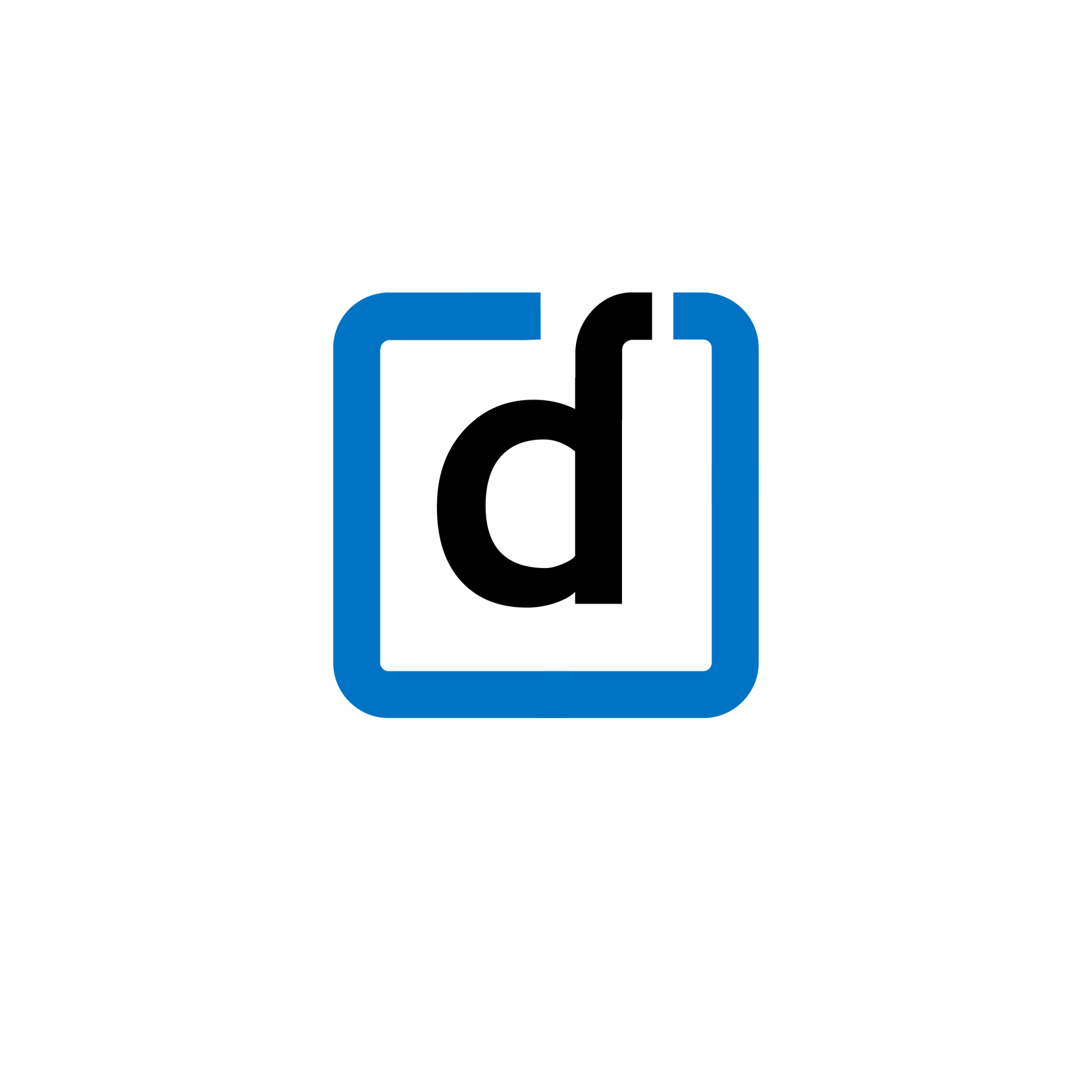 In 1974 when John Doerr joined Intel and learned about OKRs and then later told Page and Brin about them at Google, who would have thought they would become so popular today!
OKRs, abbreviation of Objectives and Key Results are a performance management philosophy for companies to execute strategy. This framework increases focus, transparency and brings greater alignment. Objectives tell you where to go while Key Results tell you how to get there.
In a webinar conducted by Darwinbox, Reetu Raina, CHRO of Quick Heal speaks about her org's journey in adopting and using OKRs using Darwinbox. Here are excerpts from the conversation.
The hunt for the perfect performance philosophy
The October of 2019 saw a major org restructuring at Quick Heal, with a target to enter into the enterprise market. After putting the strategy in place, the big question was how to translate that into making every individual accountable for it? Because they soon realised that the existing MBO methodology of peformance would not help them achieve their targets.
There was a need to empower people and create a transparent system by giving them the right tools. Hence a search for the right performance philosophy began, ultimately ending at adopting the OKR philosophy of performance management.
OKR's scientific design meant that the larger goals could be broken down into smaller sub goals and cascaded to the rest of the organisation. It also meant that at any point the CEO could just log into the system and keep track of the progress. OKRs allowed Quick Heal to get the perfect performance philosophy that was aligned with their goals.
Partnership - the key to cracking the change management
What was very clear from the beginning was that the success of OKR relied on its execution which was in the hands of the end users. For that, Quick Heal's HR team partnered with the employees and the middle management in the design phase of the process itself.
For adoption and change management, they conducted roadshows and designed a module in their Learning Management System for employees to get a better understanding.
The Objectives and Key Results were designed by taking real-life examples from each department of the organisation. By speaking to all the stakeholders and ensuring that every OKR was aligned with the larger org goals, they were able to get everyone's buy-in.
Why Dawinbox became the preferred choice of technology partner
Quick Heal had top three asks from their technology partner:
Great user experience for higher adoption
Robust analytics to monitor progress
Agility, of both the platform and the customer success team that was interfacing with them.
"I must say, the agility offered by Darwinbox was very impressive. They were with us at every step and it helped us move faster", said Reetu Raina, CHRO, Quick Heal.
Additionally, features like check-ins and continuous feedback helped their employees keep a record of all their conversations that eventually would help them at year end reviews.
Initial outcomes and way forward
There is a visible change in the org culture as people are slowly getting comfortable with objectivity. OKRs have become an enabler for collaboration and measuring shared goals as well, thereby building a performance culture at Quick Heal.
"If we have to build a culture of performance in high-context countries like India, we have to reduce subjectivity and increase objectivity", added Reetu Raina.
The HR team at Quick Heal ensured the quality of the objectives were maintained by checking each team's OKRs from the backend. While the process is still evolving, the team is striving to refine goal setting for their org and create the best quality of Objectives and Key Results.
Quick Heal's mantra for success
In Reetu's words:
"Bite only as much as you can chew. Don't try to win the entire kingdom in one day. Take your journey incrementally. OKR is not an activity. It is a philosophy and you have to start seeing it beyond PMS. Make everyone a part of this journey".
Take a look at the full video for some more golden nuggets on how Quick Heal successfully implemented OKRs in their organisation using the Darwinbox platform.
"If you are someone who is in the middle of altering attitudes around performance as a philosophy and maybe considering introducing OKRs, then you are on the right track! And we want to give your efforts a leg up. Here's your OKR Starter Kit with best examples for different functions and a ready-to-use template to design your own OKRs."