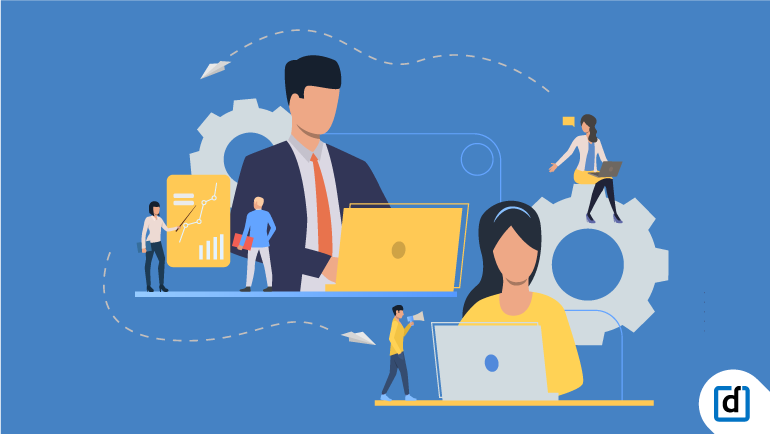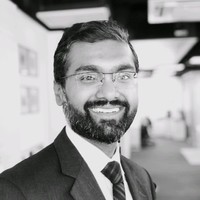 Weaving the org's cultural fabric from the couch to the office chair.
The way we work and deliver value in our organisations is starting to evolve and change, thanks to COVID-19. Businesses are starting to go back to work in hybrid models which no one even imagined less than 6 months back. Today, new ways of collaborating and getting work done are forcing even the most reluctant and old-school leaders and managers to re-evaluate their assumptions around WFH models and work delivery.
Over 50% of our clients in the Internet space have increased their employee base by 20% or more in the last 6 months, and this pace is only accelerating. While these changes are a shot in the arm for enabling and activating the gig economy; for the organisations they are starting to pose new challenges, especially when the majority of the workforce is hired and onboarded remotely. Leaders are struggling to set the right expectations and being able to acquaint the new hires with the company culture. Managers are having to work hard on establishing that connection with them to enable a sense of belonging.
Which is why, as we transition into this new way of working, by choice or by force, several organisational leaders are starting to grapple with the question - How can you build, change, or sustain an organisational culture in the virtual world?
The challenge of culture: It was tough, it just became tougher
Culture has always been a "messy" and nebulous element that leadership teams struggle to build, maintain, and grow. As new employees join and start supporting the scaling back and scaling up of their organisation, the cultural fabric of the organisation is changing subtly but rapidly. People leaders are wanting to actively address this rapid change and come out ahead of some of the emerging workforce trends in the new "zoombified" world of work. Today organisations are facing:
Disengagement in the white collar workforce as it goes from Zoom meetings to getting work done, is becoming apparent. How many times in the last 6 months have we muted ourselves and switched off cameras and passively heard meetings while going about our other chores? You get the idea.
In our conversations with leaders, they have reported that teams are spending a lot of time doing reviews which add limited if not zero value. Leaders are often catching themselves in review and discussion spirals that lead nowhere.
Delay in realising results -
As people leaders start dealing with new team members and new team leaders, they often find that "time to effectiveness" and getting work done is getting significantly prolonged. They find themselves doing a lot of rework and expending a lot of their energy on getting this right. Managers are dealing with challenges such as:
How can they get new joiners to ramp up fast?
How can they ensure their teams are delivering and performing well?
How can they uphold, build and strengthen the culture of the organisation?
How can they coach and enable employees to unlock their potential?
According to the renowned MIT professor Edgar Schein, culture is not much more than the basic ways in which a "group" comes together in a definable format and has a shared history is becoming that much more nebulous today. For the last year, large parts of the workforce have not had the shared train rides in to work, or the trips up the office elevator. For the past year, new joiners in firms, however few and rare, have not even had the opportunity to understand how their colleagues do meetings or get things done in the "org's way of getting things done".
Not to say these are the only ways in which an organisational culture gets formed, but these are all micro-moments which shape how employees assess and react to problems. A shared office, a shared space are all important elements that help teams create their shared reality. Today most of the white-collar workforce has been relegated to the anonymised zoom / MS teams / Google meets with blurred backgrounds at best.
People leaders need to start focusing on this ticking time bomb of how they are helping their organisations build this cultural fabric in a concerted manner.
Shift gears and go full throttle to Check-ins
The power and the opportunities of creating a bottom up culture rather than just a top down communication culture is becoming more apparent to companies. Great people leaders have started exploring how they can start leveraging self-initiated feedback and check-in conversations to re-tool and re-imagine organizational culture.
Some of the ways in which this can be done is by going above and beyond what has been the norm, just having a semi annual or quarterly town halls won't cut it anymore. Leadership teams are starting to recognise the power of smaller, more intimate and more frequent conversations. Managers have started exploring how they can start leveraging the power of self-initiated feedback.
And if you have noticed, suddenly, the need for managerial connect and communication is heightened significantly. Managers account for at least 70% of variance in employee engagement scores across business units.* And it is true now more than ever before.
Leaders are keen on ensuring that managers across the organisational levels are able to help teams be effective. In our association with 500+ enterprises, we found that a number of companies are working hard to support Managerial Conversations and Check-ins to drive effectiveness.
If leveraged right, check-ins can be a great way to overcome some of the above challenges. Great managers set expectations and act as enablers to help their teams achieve the right outcomes. Companies that were actively using check-ins on Darwinbox were reporting faster goal achievement on individual performance especially for employees who have joined during the pandemic. On Darwinbox we saw that companies that used Check-in have higher Pulse scores for the last two quarters.
There is an untapped opportunity being leveraged here - building the habit of structured continuous feedback.
Check-ins can help organisations ensure:
That everyone has greater realtime clarity on key outcomes.
Identify new areas of opportunity or threats early.
Check-ins provide a great opportunity to leaders and managers to:
Calibrate and react to changing market dynamics.
Coach Reportees on the how to achieve outcomes.
Build transparency around performance.
Uncover Resource constraints.
Check-ins provide employees an opportunity to:
Build a strong connect with a manager.
Seek help and support in time.
Ensure that they have continued dialogue and coaching opportunities.
In the ever changing landscape of work, it is now more than ever that organisations are realising the need to preserve culture. In a future that will possibly see limited physical interactions, organisations are standing at a turning point to truly leverage the potential of technology. Using check-ins, Real time feedback and other such simple but powerful tools, it's possible for enterprises to create a thriving culture even in the virtual world of work.

About the author
Aditya Gupta is the Director of Enterprise Accounts at Darwinbox. He has partnered with leadership teams to solve their toughest problems. He has worked across the business value chain and supported clients by developing solutions and leading teams with a focus on driving transformation.
Aditya has previously worked with Korn Ferry - Hay Group, Tata Group Center, Gallup and EY's People Advisory where he has supported companies and leaders on their transformation journeys.
You can reach him at his Linkedin profile: Aditya Gupta