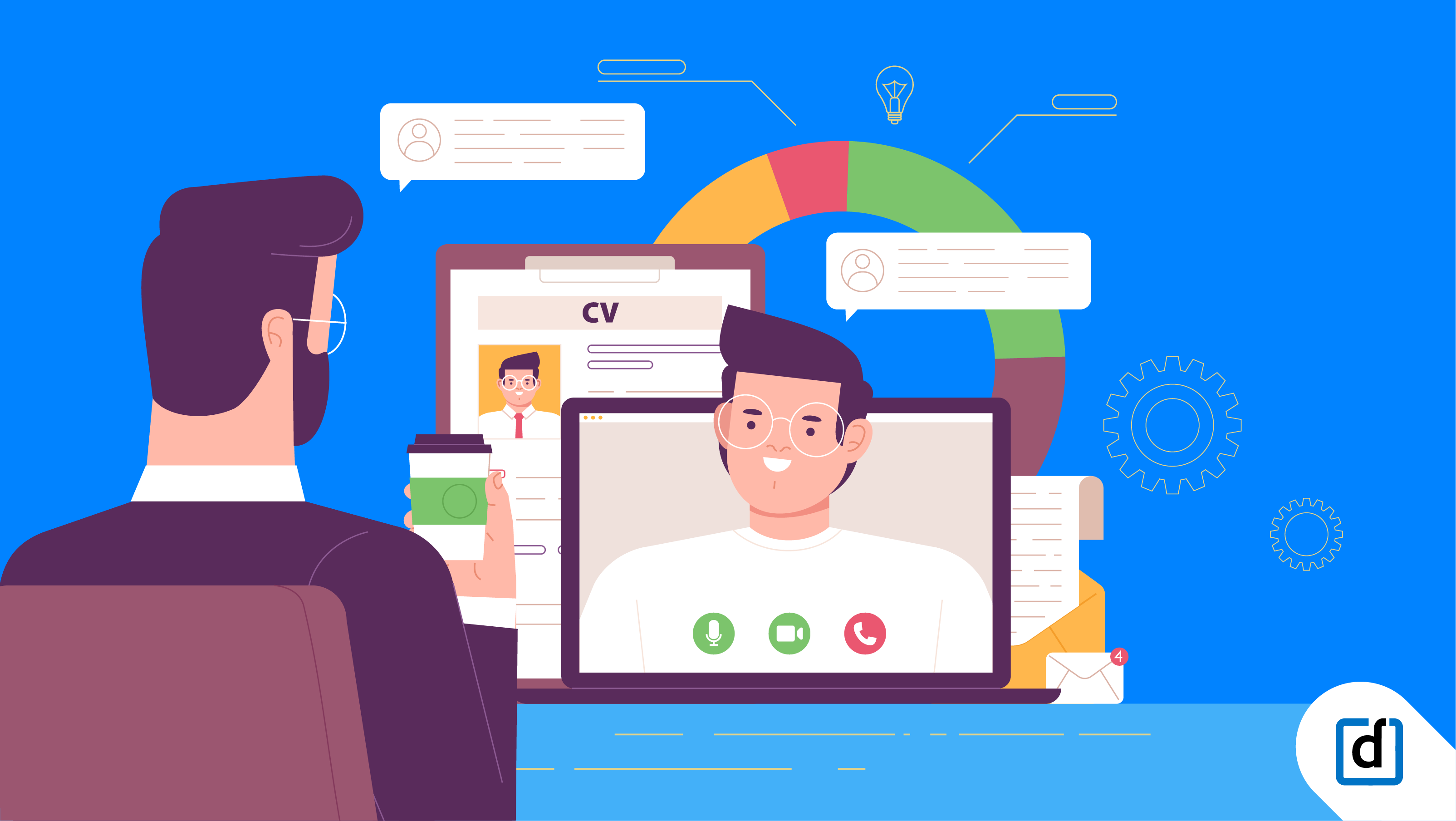 On account of the crippling effect of the COVID-19 pandemic, 2020 saw many companies switch to remote work overnight or come to a grinding halt. In order to ensure business continuity, many of them had to cut costs and lay off some of their workforce. But, with the positive advances made by the medical fraternity and also companies being better prepared to face COVID challenges, 2021 appears to be on a path of recovery, and rehiring talent is critical to successfully transition back into a mode of sustainable growth.
The Southeast Asia region is experiencing unprecedented growth today. This region is home to some of the world's fastest growing companies such as Tokopedia, Zalora, Zilingo, Fave, Bukuwarung, Bobobox, and many more. The entire business climate has changed here—traditional roles are evolving into online roles and consequently there is a rise in demand for suitable talent. Rehiring is on in a big way.
So now we ask the big questions: Are employers equipped with the right technology to attract top talent virtually? How can recruiters bulletproof their remote hiring strategies as they build their talent pipeline for a post pandemic workplace? Do recruiters have enough resources for architecting candidate experience in a contactless workplace?
Virtual hiring has become the new normal and most employers strongly believe that it will be here for a while. Face-to-face interviews may return, but only for final interview stages, and only when the pandemic situation gets better. But for now, we see an increasing number of our clients leverage a completely virtual interview process even for senior positions.
Even companies that were forced to work with reduced manpower are now getting back on their feet and rehiring. So, if companies intend to grow and stay relevant, now is the time for them to adopt a recruitment strategy backed by the best technology to find the right talent.
How Darwinbox Recruitment Prepares You for Accelerated Virtual Hiring
With more and more companies rehiring, we see a number of our clients using multiple features to make their hiring processes efficient and effective.
Ability to configure

custom hiring workflows

is enabling customers to quickly streamline and standardize their interview processes for fast scaling.

Leveraging the robust and extensible Core HR, organizations can

seamlessly integrate with assessment platforms

and job boards such as Hacker Rank, Kalibrr etc.
Conglomerates are leveraging

custom branded career pages

for individual group companies with a central ATS to enable unique employer branding experiences and internal efficiency at the same time.

Internal mobility

—a very important feature, especially in the post-COVID scenario in terms of employee retention—is also being leveraged.

Our clients' employees can share

referrals

via WhatsApp to maximize hiring potential.

Automated attribution of referral source

is helping organizations track & incentivize referrals with minimal effort.

Clients are increasingly using Darwinbox for

employer branding

on social media to reach, engage, and attract diverse and distributed talent across geographies.
The platform is intuitive to use, and HR can easily keep track of every step– offer letter, interview management, and the candidate's acknowledgement and documents collection, all with one click.
The recruitment module also includes an automated onboarding process.
What else is in it for HR?
Process Adherence and HR Audit Compliance: For instance– Service Level Agreement for every interview stage, warding off undesirable and unapproved requisition requests, reduced human error.
HR Analytics: Better tracking of metrics such as time to fill, source mix, new hire retention rate.

Reduced recruitment cost: For instance– group companies can take advantage of a common talent pool, as well as a reduced dependency on external consultants.

Seamless integration capabilities with HRIS.

Background verification and screening integration.

Mobile accessibility.
Darwinbox's comprehensive ATS allows for the automation of tedious and repetitive tasks involved in hiring process. Recruiters are no more burdened by manual work and email overload. Rather, HR Teams can utilize their time more effectively by focusing on quality and strategic output. Further, as more and more Millennials and Gen Z become a part of the workforce, they perceive companies' strength on the basis of their digital presence. Hence, an active and socially present employer brand is a must.
Darwinbox's deep functionality empowers recruiters and enables them to be agile in their approach. With the platform being constantly updated with new releases to address the evolving concerns of HR Teams, recruitment teams will be equipped to face whatever comes in 2021 and beyond.