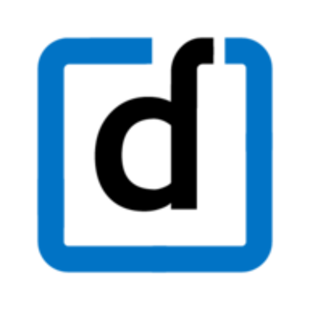 According to Gallup, highly engaged teams are 21% more productive than those with low engagement. Engaged employees are innovative and always have an idea or two about what they can do better.
With the recent round of funding not only has Swiggy joined the unicorn club but also emerged as the 5th most valuable startup in India. With grand expansion plans, new service offerings, and markets to capture it is no surprise that Swiggy has been onboarding the best of the talent to drive this journey. And, in a high performing talent zone like this, it is safe to assume that engaging and retaining the best is an item on top of the HR priority list.
For our latest webinar, we had Girish Menon, Head HR, Swiggy, as he talks about the employee engagement initiatives they undertake, the talent management practices they follow and how technology has been leveraged in the process with Mr. Himanshu Kumar, Director, Customer Success, Darwinbox.
This article is a brief summary of all the insight shared during the webinar. Click on the video below to watch the complete webinar.
Key Takeaways:
Stages of growth and sets of talent priorities for a growing org:
According to Girish, while it is imperative for HRs to lead strategic initiatives it is more critical to go out there and get things done in high-growth organizations. He says the way Swiggy has envisioned the organisation largely by believing in three P's, which are:
Purpose- The purpose was to change the way India is and to improve the quality of life of the urban consumer and thus upgrading itself from just a food player to a convenience player.
Principle- Principles are basically the 8 values that Swiggy has and is something which they resonate to completely.
People- The strength of Swiggy is the set of people that they have hired. The hiring process is robust and thus improves a panel of managers to hire the right talent.
Change in tactical priorities:
Tactical priorities are a part of everyday business.What changed is Swiggy started thinking more long term and strategic, investment plans in the adjacent business and a making a dent in the marketing are on high priority process. He acknowledged the fact that the HR team at Swiggy does a tremendous job on hiring which allows the manager to think of other strategic initiatives.
Clear predictor for success-Dealing with the ambiguity between number & skillsets:
Though it is necessary for growing organizations to bring in structure as they mature, they must retain enough fluidity to build a culture inclined towards growth and doing more! Building too many structures makes it more rigid to follow. He also emphasized on the point of building structures which are required with the amount of fluidity adds a taste to the cake. It is important to acknowledge the growth stage of the organization and accordingly build a EVP and recruitment strategy. In Swiggy's lifecycle EVP changed from 'what is Swiggy' in 2016 to 'we love Swiggy' and 'want to join Swiggy' in 2018-19
Keeping the internal system agile & getting the right talent:
Girish describes that it was hire for pain and not for pleasure in the initial stages of growth for Swiggy. It was the interactive interview processes (which involve multiple interviewers inputs mapped to a competency each, behavioral event analysis, shadow, and reverse shadow mechanisms) ensure effective hiring and low dropouts. Also, enabling a culture of giving feedback which in itself is an art is critical. At Swiggy, there are dedicated labs for training line managers to deliver effective feedback. He advises HR's to provide for people to contribute to the organization & build meaningful jobs which enable employees to challenge themselves. This he believes will be an organisation's real engagement driver.
For more exclusive insight on watch this webcast hosted by Darwinbox, in association with PeopleMatters. Also, don't forget to download case studies to know more about how Darwinbox helped Bisleri International & Aarti Industries in implementing an HRTech solution successfully.