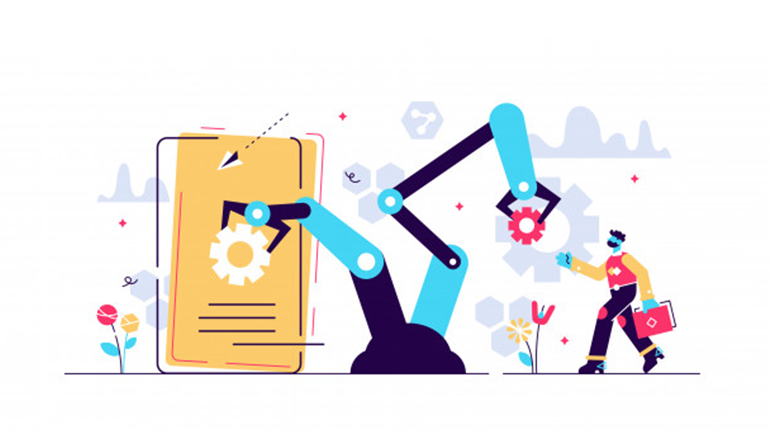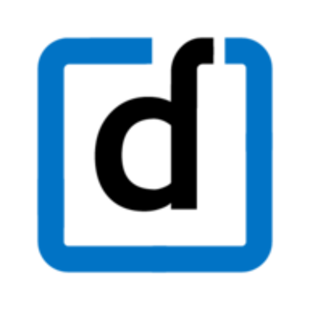 Digital transformation has reinvented workplaces with global access, agility, speed, and accuracy. Digital HR solutions are the face of modern businesses, with effective and efficient applicant screening methods, virtual onboarding, and talent acquisition. Digitizing HR changes everything about how companies work including career structures, career expectations, knowledge, and specific skills for the job. Employees expect an experience and not just another job that pays; they look for ways to engage with the company's growth.
Are you ready for the digital HR revolution?
The culture of an organization is responsible for adopting digitalization. Digital transformation benefits workplaces immensely, making them efficient, intelligent and transparent. The use of internet technologies, cloud computing and automation software makes companies faster and more dynamic.
Embedded into the modern workplace culture is the requirement for a comprehensive HR solution to streamline the talent acquisition process. Hiring companies want the best value for their employees and thus utilize digital HR solutions to get the job done. In the last 10 years, the focus on automation has resulted in more effective and transparent HR transactions. Investing in HR solutions helps companies verify, evaluate, shortlist, track and monitor the workplace, translating into a more engaging work life for employees. The new culture has shifted from cloud to mobile, artificial intelligence and analytics, with effective applicant screening, talent management and virtual recruitment. More companies are investing in HR management software to bridge the demand for better talent.
The utility of comprehensive HR solutions goes beyond just hiring efficiency and accurate decision-making. By introducing new recruits to a digital culture through virtual interactions, companies are preparing the new workforce for a digitally inclusive workplace. The long-term effect of digital HR solutions is directly visible in upskilling and deploying the workforce to suit the rising demands of tech-driven innovation in every industry. Thus, the ideal HR solution has become the key to creating a powerful digital workforce.
Benefits of digitalization for HR strategy
Digital HR solutions offer technology to design and implement a more interactive, self-service feedback methodology which bolsters the recruitment process. By improving the experiences of prospective candidates, the streamlined process of hiring helps boost productivity and efficiency of the recruitment strategy.
Among the many advantages of digital HR solutions is the ability to save time and costs while increasing ROI. With dedicated insights into every step of the hiring process, the impact of digitalization on HR functions is revolutionary. Companies can easily shortlist applicants, verify their background, conduct interviews, facilitate virtual onboarding and provide training to recruits via one portal. Darwinbox is a comprehensive HR management software that does all this, and much more, on one centralized platform.
A true indication of the evolving HR strategy, the Darwinbox HR solution offers many advantages:
Strategizing the hiring process
Branded company careers page
Multi-channel candidate sourcing
Increased referrals
Managing numerous prospects and candidates
Streamlined scheduling process
Custom evaluations and background verifications
HR reports & analytics to constantly improve the recruitment strategy
Centralized and flexible employee database
Employee management, roles, and permissions
Event tracking & career-monitoring
The HR software suite provides numerous features and automation techniques for a company to transition to a digital workforce. By streamlining the hiring process, the HR solution also serves as a foundation for integrating a digital infrastructure for employee management and career progression.
Some of the key features of Darwinbox, the comprehensive HR management software, include:
Reducing the workload by automating strenuous and repetitive tasks, a digital HR solution transforms the way companies work and think. Saving time and cutting costs, the talent acquisition process is made simpler and more effective. Better decisions can be made with increased access to information and effective data management. Analyzing every aspect of the HR strategy can help implement data-driven solutions for better organizational performance. An innovative HR solution can boost productivity and increase the revenue of any business model. Let's find out how.
Reimagining your digital workforce management
As the workforce changes, HR professionals must continue to find new opportunities to achieve business targets and simplify the recruitment process. Through global control and centralized access, a comprehensive HR solution branches out into various functional aptitudes for organizational efficiency. It is the responsibility of HR to ensure that the company's recruitment strategy is focused on upskilling and reskilling the company assets. With an optimal approach to simplify HR operations, companies can seamlessly introduce digitalization and manage a digital workforce.
Using technology as an enabler, companies can embrace disruption and utilize a holistic HR strategy to continue business operations. By leveraging information technology, human resource management becomes simpler and upskilling is more effective. Utilize a refined HR strategy with the latest digital tools to match the ideal candidates with your business requirements.
The three areas of change that impact the digital workforce of a company are directly linked to enabling a comprehensive HR solution. These areas are social talent acquisition, people analytics, and continuous performance management.
Social talent acquisition
Amidst the high competition, applicant tracking systems, employer branding, and talent acquisition become simpler and more efficient. Digital documentation, virtual onboarding, and artificial intelligence can help verify, evaluate, consider, and deploy the most suitable human resources for an organization. Fast, comprehensive recruitment systems are driven by candidate experiences with relationship management tools embedded into robust software frameworks. From virtual onboarding to training and regular conferences, everything can be managed centrally for a small, medium, or large organization. Modern HR solutions utilize social talent acquisition and talent management for better results.
A continuous feedback mechanism can evaluate every step of the HR management process. By enabling agile goal systems using data-driven metrics, measuring team performances, redefining the decision-making process, cloud-based HR solutions can assess the overall productivity of an enterprise's human resource capital. Additionally, predictive analytics, personality assessments, annual performance metrics, resource management, and various team management tools enable effortless monitoring of the recruitment strategy.
The most central aspect of a modern HR solution is its people analytics and reporting features. With dedicated predictive models and reporting dashboards, companies can refine their talent management process and manage open positions better. Natural language systems and cognitive processing can be easily integrated with people analytics to study business communications in an organization. By predicting potential security breaches and compliance concerns, an intelligent HR solution can keep an organization well-informed and ready to deploy the best digital workforce.
Is your workforce future-ready?
Employees know that digitally-driven companies are fundamental to their career progression. The implementation of a comprehensive HR solution will transform their interactions with your organization. Across varying levels of the company, human resource management is made timely, secure and futuristic. The integration of a human-centric, engaging and technologically advanced workplace begins with the HR management processes.
Companies that have transformed their HR operations with digitalization have also witnessed increased success and reported improved financial performance. Today, you can invest in flexible, scalable, and strategic data-driven methodologies to ensure maximum reach and deployability of human resources. Darwinbox is ideal if your company is looking to unlock the potential of a digital workforce by automating HR functions.