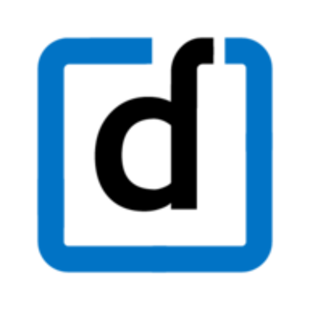 Slogans have been a popular way to get a message across for a long time now. The key use has been for marketing and creating a positive brand image. The reason they are so effective is due to the way our minds absorb them. In many cases, the effect may occur without us being entirely aware of it. If your slogan can leave a lasting impression, you have 80% of the formula figured out. So when it comes to employees and rewards & recognition slogans, don't forget.
The profound effect of powerful taglines around the office to elevate employee productivity and commitment to your business is incomparable. An ideal slogan stays with you even if you don't realise it. It could almost be put into the category of subliminal programming. Therefore, it is important to be generous in praising your employees.
Having slogans around the office can put smiles on employees' faces. We know that a happy worker is a hard worker. In terms of rewards and recognition, it is key to ensure that your slogan is motivating and doesn't become boring too soon, even more, important that it is sincere. Here are some characteristics of great slogans:
Stirs something in you
Easy to remember
Has a poetic quality to it
Clear and clean
Predictable (you don't have to guess the message)
Sincere
According to a blog on MarTech.Health about slogans: The effectiveness of slogans is due to the subconscious process called "priming," which influences our thoughts and/or actions and increases the speed at which they are carried out.
Internal and external slogans that resonate with your consumers and your employees are likely to be the most effective. When your employee sees the company slogan splashed across a moving bus on his way to work they tend to feel more connected to your brand. This can especially be the case if your internal slogans connect directly to the slogans intended for your consumers.
Well-known slogans such as, "Think Different," or "Just Do It," are hard-core messages that you send to your consumers as well as your hard-working employees. Here are a few that could be both internal and external slogans.
McDonald's: I'm Lovin' it
Accenture: High Performance. Delivered
Microsoft: Your Potential. Our Passion
General Electric: Imagination at work
Apple: Think Different
Certain businesses have rewards and recognition strategies perfected. Their slogans show exactly how much they care for their employees. These titans of their respective industries have really set the bar high. Here are some examples of internal slogans from some of the good places to work at:
Dell

: The Power to do More
Dell: Empower, Transform, Achieve
Dell: Our People, Our Pride

Swiggy

: We are Swiggy and we like it!
Mahindra: Take care of your people, and they will take care of you
PepsiCo: Performance with Purpose
Coca-Cola: - Seek, Imagine, Create, Delight
Coca-Cola: - If it is to be, it is up to me
Concentrix: We Invest in the Future
TataCliq:

Employees are the first customers

Adidas: Nothing is Impossible
Unilever: Innovation Through Collaboration
Wipro: Because we Believe in People Investment
Red Bull: There is an MVP in Every Office
Speakapp has a great collection of quotes. If these haven't been used as slogans, they certainly should be. They invoke a straight-up sense of, "I see you, I know what you do, and I appreciate it." Here are some that could be used as slogans from a few more big names.
"To win in the marketplace, you must first win in the workplace."
Doug Conant - former President and CEO of the Campbell Soup Company
"Content builds relationships. Relationships are built on trust. Trust drives revenue."
Andrew Davis, Author & Keynote Speaker, Monumental Shift
A few more from Hubspot, from people who have walked the talk. These quotes could be used as great slogans to engage employees. Showcasing employees how industry leaders have achieved their goals is a great way to keep them motivated, while letting them know that you believe they can achieve it all.
"There will be obstacles. There will be doubters. There will be mistakes. But with hard work, there are no limits."
Michael Phelps, Olympic swimmer
"If something is important enough, even if the odds are against you, you should still do it."
Elon Musk, CEO of SpaceX
"You are your greatest asset. Put your time, effort and money into training."
Tom Hopkins, sales leader
"There are no traffic jams on the extra mile."
Zig Ziglar, author and motivational speaker
A couple more to wind it up; these are great to put up around work areas.
Unleash Your Potential
Because You Matter to Us!
It is Always Possible
You Make us Great
You are the Reason we are Number One!
Employee Rewards And Recognition Slogans Work When You Work
Remember, it is amazing to have great slogans and quotes around the workplace; however, you have to act. Your taglines cannot just be stickers and office decorations. You do have to follow through, always. At your rewards and recognition event, make sure you aren't just saying words or handing out gifts because it's the new trend. Splash gratitude on your internal social media platform. Make sure the ones that deserve praise get it in abundance.
Slogans placed well and on time can rake in great results. People value being appreciated. At the risk of repetition, it is the single most important factor, sincerity. Recognition that you mean is extremely important and cannot be ignored even if you give great rewards and have amazing slogans. The return will come back to your business tenfold.