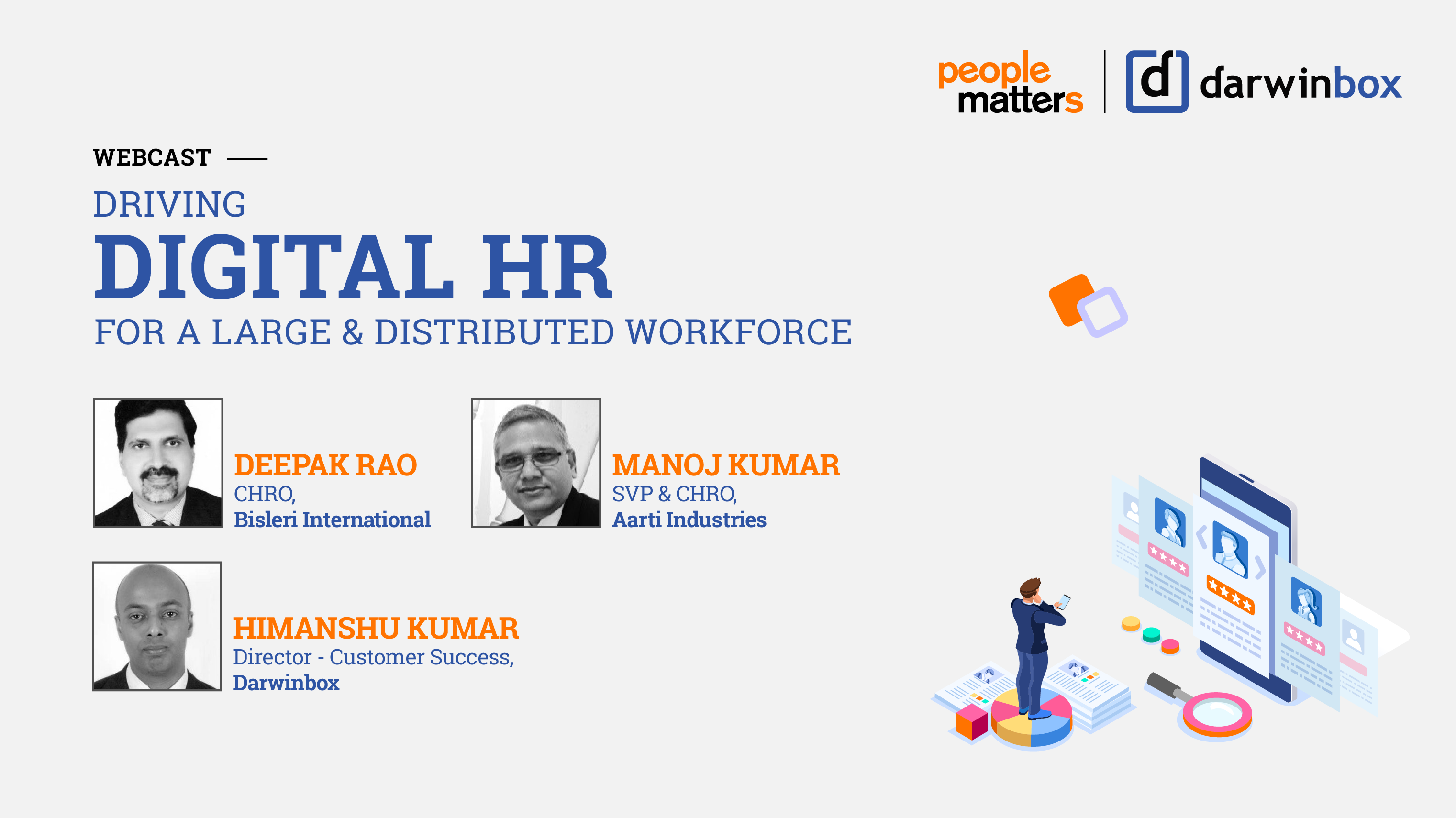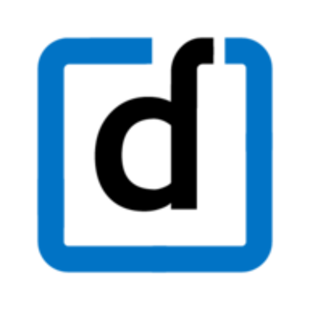 Driving an HR technology transformation is no easy feat, even more so when it involves a large and distributed workforce. Be it the complexity of processes, elaborate organization structures, multiple levels of approvals or the efforts needed towards change management, HR is presented with various challenges all along the journey.
Identifying the starting ground, building a case for change, arriving at the best fit, and driving the implementation process - all these steps need to be meticulously planned and executed to ensure a successful HR Tech transformation.
For our latest webinar, we had Mr. Deepak Rao, CHRO, Bisleri, and Mr. Manoj Kumar Sharma, SVP & CHRO, Aarti Industries on board with Mr. Himanshu Kumar, Director, Customer Success, Darwinbox. Watch them talk about various variables & obstacles involved in a transformation project and how to solve them.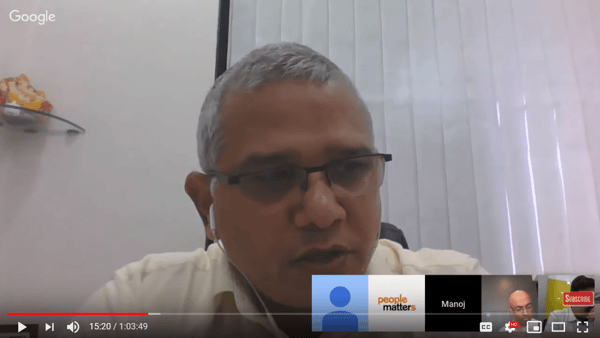 This article is a brief summary of all the insight shared during the webinar. Following are the major touch points:
1. How to identify the need and build the ground for the transformation journey?
2. How to build a case for change and ensure stakeholder buy-in?
3. How to identify the right solution for your need?
4. How to handle change management while implementing the solution?
According to a KPMG report around 50% of organizations have invested in HR Technology to achieve digital HR. 63% of organizations in another survey recognized that digital transformation was less about IT and more about changing the ways of working themselves.
Digital HR Transformation demands bringing together people, process & technology. From employees to senior stakeholders in the organization, everyone has different expectations from the new technology. Aligning all these expectations to ensure adoption is key for smooth implementation.
Building a ground for transformation:
The need for change is stronger than ever today when a majority of the HR bandwidth continues to be consumed in tactical activities leaving little scope for strategic initiatives. According to Deepak, among many other factors, business drive to excel beyond competitive industry benchmarks is a major influencer in triggering the much needed digital transformation. Adding his perspective to the conversation, Manoj says that the key need for any change always arises from business objectives. According to him, digital HR transformation should be linked to business goals. Remarkably, one of the key needs in any business is real-time data to enable decision making.
Ensuring stakeholder's buy-in:
For an implementation to be successful, it is highly crucial to have everyone along. Getting stakeholder buy-in is essential for any initiative. However, it is always worthwhile to obtain the buy-in from the influencers, before approaching decision makers. According to Manoj, quick wins and demonstrated success helps get buy-in and also contributes to the overall success of the initiative. To this, Deepak adds how it is critical to ensure early buy-in and KPI allocation for success. While the CEO and IT head can be good starting points it is important to find support among the functional leaders.
Identifying the right solution:
According to Deepak, while choosing a solution, it is critical to go with a solution that is cutting edge, comprehensive, and won't lose out on relevance at least 10-15 years down the line. While Manoj suggests that one should look deeper than the name and brand value of the solution, an ideal solution should be end-to-end, scalable, flexible, and easy to use. One of the most important aspects during the evaluation of any platform is to look at the post-go-live support capability and intent of the team. Specifically for a large and distributed workforce, it's essential to have a nimble solution which is easy to use, matches the need of a varied workforce (factory to Sales, Millennials to Gen X, Officers to Operators), and can be easily administered.
Handling change management during implementation:
Adoption matters the most in order to judge the efficiency of a new solution. Deepak quotes from his own experiences how the change management efforts should be continuous and channeled in order to be fruitful. HRs should push for it internally, and product champions should be created at each level. The success of the solution thus depends on the change management and the adoption it garners. One should never miss out on that, Manoj concluded.
For more exclusive insight on successfully driving digital HR for your organization, watch this webcast hosted by Darwinbox, in association with PeopleMatters. Also, don't forget to download case studies to know more about how Darwinbox helped Bisleri International &Aarti Industries in implementing an HR Tech solution successfully.