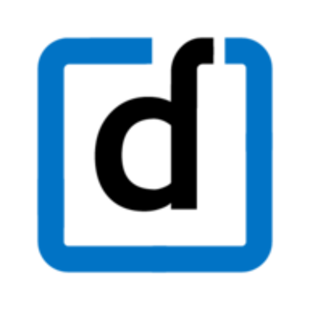 Dialogue with Darwin as a platform is essentially a medium through which we curate valuable insight from HR thought leaders across the spectrum of industries. Every new interaction just adds to the joy of learning that we derive from getting to know the vision and experience of these leaders. And needless to say, it is always delightful to host some of the most renowned names of the HR industry for informative sessions with us with each and every new addition to the series!
For the latest in the series, we had the absolute pleasure of interacting with Mr. Atma Godara, Business Partner - People Operations, Compensation and Program Manager - Talent Aquisition, GreyOrange. Also featured in Jombay's prestigious 40under40 list, he is a TISS alumnus, a mentor of change for NITI Aayog, and has been a part of several dynamic organizations in the past. In this article, he shares with us his views on what the future of work looks like and what HR can do to be future-ready today!
Read on:
What are some massive shifts that HR as a function should start preparing for from today itself, in order to not just survive but flourish in future?
Organizations and workplace are evolving continuously. What is relevant today, will completely become obsolete tomorrow. In the VUCA world, organizations are continuously innovating to stay relevant and ahead in the game. With the changing socio-economic and socio-political scenario across the globe, HR needs to be a strategic business partner. While all the mundane jobs will be automated, HR needs to be agile enough to respond just in time. Standard practices and SOPs will become irrelevant. Quick judgment, fast decision making, and identifying the right fit would be crucial skills to stay relevant for HR in the future workplace.
There are two sides of the debate on AI - some people say AI will create more jobs whereas the others say that it will take away jobs. Would love to know your take on this.
Any job has two aspects - Creating a job and doing a job. Also, a job is nothing but a series of tasks. The AI and ML will certainly take away the repetitive tasks and jobs which are administrative in nature. While the Machine will take care of 'doing the job' more efficiently, more jobs need to be created. For humans, creating a job is a far richer experience than doing a job. Not literally, but it will create more entrepreneurs in the system.
What do you think about the widely discussed talent war said to be coming up in the future? How can organizations build a sustainable talent management framework?
The most important questions that keep most of the CEOs up all night is the right mix of leaders who can inspire and make the right strategic choices. In the gig economy, it would be the most challenging task for organizations to get the desired talent. Leaders who have high EQ and could collaborate cross-culturally would succeed in the new setup. In this context, no standard framework would be able to get the desired talent. The cultural nuances need to be interloped in attracting and retaining the right talent. A higher amount of authority, absolute flexibility, sense of purpose, and an emotional connection at the workplace will win the right talent.
Here are a few other questions to help us know you more as a leader and an individual.
Having worked at esteemed organizations across sectors (like Reliance, Aon Hewitt, Yes Bank, and even NITI Aayog), how does the role of HR vary in each scenario? Any key aspect that truly stands out about each of the industries you have worked with?
If I must divide the role of HR in different buckets, I would do in this manner -
Large Indian conglomerates - HR has the leverage of world-class connects, required funds and a huge platform to witness the success of any project. If an individual is self-driven then there is no dearth of mentors, funds, guidance or platform to execute the same. The focus of HR to make it the best place to work.
Consulting - HR is not a line function but a business function in a consulting setup. One need to directly impact the top-line while working on their deliverables. The Speed and agility are the game here.
Startups - In a startup, it's about learning to deal with ambiguity. While you might not know what's coming next, you need to keep guiding people. It's a game of speed. The pertinent question is whether HR can match the speed of the business.
If you had a chance, is there an event or action in your career path you'd have liked differently?
Retrospectively, I can connect all the dots since my engineering days. At this point in time, I can't really think of doing something different.
What are some of the best-recommended practices that you follow to maintain a healthy work-life balance?
I don't believe in the concept of work-life balance. Rather I firmly believe in work-life integration. In today's age, we really can't separate professional and personal life. The key is how do we prioritize and excel at it. I would like to quote Confucius here – 'If you love your job, you don't have to work a single day'.
Rapid Fire: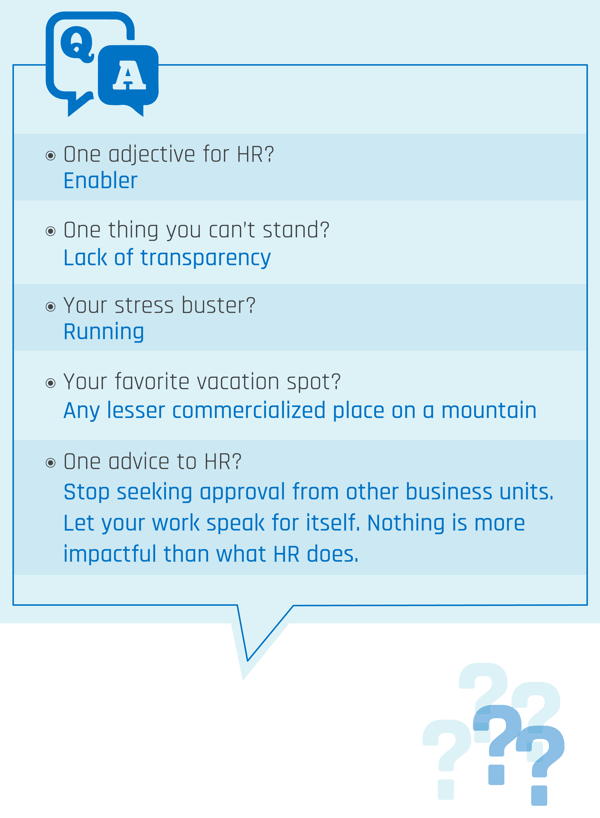 Here are some more interesting interviews, we had with renowned folks from the HR industry.
Stay tuned for more such interesting chats coming up!