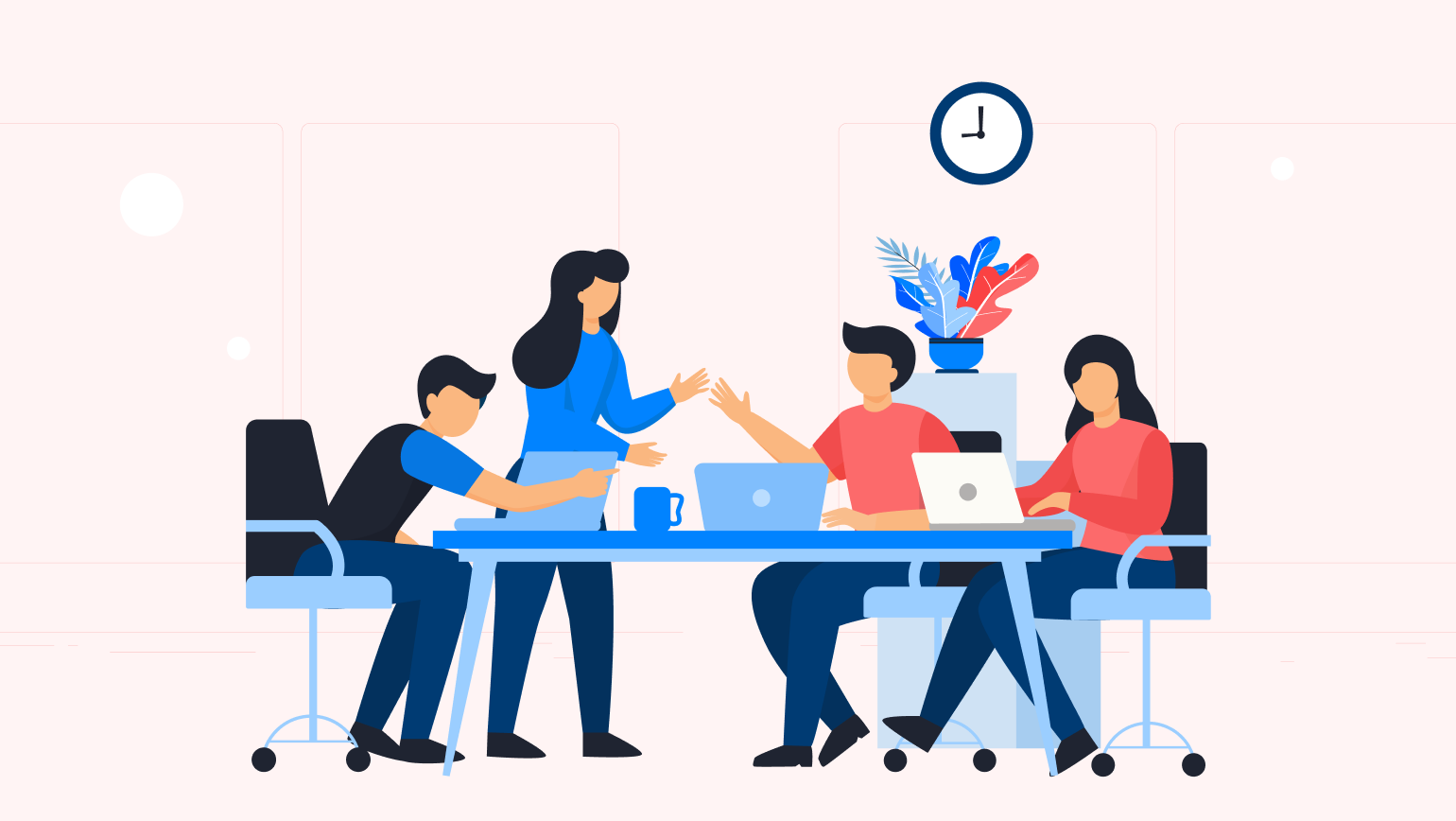 Brilliant things come to be when bright minds with lofty ambitions come together to achieve a common objective. The importance of workforce collaboration still goes unnoticed despite it being an effective driver of creativity and productivity. This article spells out everything that collaboration can do for a business and how HR leaders can facilitate richer collaboration at the workplace.
Studies have shown how cooperation and teamwork are critical contributors to business success. When employees work together, they can strengthen each other's areas of weakness, support each other, and build one another up.
Effective workforce collaboration fosters a sense of community, improves problem-solving, and helps produce innovations and ideas.
As the hybrid working regime becomes the norm in global companies, it is worth noting how collaboration is the primary thread holding teams together. With the diversity in work locations and working conditions, the importance of understanding the revolutionary effects of workforce collaboration becomes even more important.
Why Do We Stress the Importance of Workforce Collaboration?
Collaboration is the process of two or more people coming together to work toward a common goal. Particularly in a hybrid work environment where employees work from distinct locations, effective collaboration is important for accelerating business processes and ensuring positive outcomes.
According to a Stanford University study, those who collaborated on a task were able to stick to a task for 64% longer than those who worked alone. Another study by McKinsey states that improving the internal collaboration of teams can help raise interaction and productivity by up to 20-25%.
We scoured through examples of businesses that are thriving thanks to the seamless collaboration taking place at their workplaces. Here are a few key benefits of workforce collaboration that stand out:
Ensures Org-wide Agility
While job roles might be different, working together in tandem is the only way for companies to function. Collaboration enables employees to work together while trusting one another to solve a significant part of the entire problem. This supports the whole existence of agile, cross-functioning, and self-governing teams where people understand the roles that their counterparts carry and hence effectively empower their own experience within the company. With augmented problem-solving, increased adaptability, enhanced communication, and greater innovation, the execution of projects becomes a smooth process paving the way for an exception EX journey.
Brings Clarity and Decreases Error
Working closely together as a cross-functional team means a lot of open communication happening across the airwaves which leaves little room for error. This ensures there is much clarity in assignments and job roles, making the team's work as a unit much easier.
Improves Employee Engagement
Through collaboration and communication, employees come together to address their strengths and weaknesses which bridges the talent gap across teams. When employees collaborate, they feel connected to each other and hence feel motivated to contribute to a culture of innovation and growth. This culture of openness and togetherness helps grease the wheels of engagement at the workplace.
Better Business Outcomes
A study shows that a company's collaboration index helped increase sales by about 27% and customer satisfaction ratings by 41%. The study also showed that effective collaboration for this company improved product quality by more than 34%. This goes to show how collaboration improves the work culture and hence positively affects business outcomes.
Creates Learning Opportunities
In a collaborative space, people feel inspired by one another and find the motivation to learn more and progress faster. These feelings fuel the desire to upskill, hence helping the team become a more effective and well-equipped unit.
Eliminates Silos
Silos at the workplace tend to isolate employees bringing about inefficiencies in the work processes. It also affects communication between teams which leads to poor decision-making. Collaboration helps break communication barriers and allows the free flow of information. When you bring together members from different teams to achieve a common goal, you tighten up the connections across the organization.
Helps Reduce Attrition
Workplace relationships are important because people prefer to collaborate with coworkers who respect their opinions and are familiar with them. An engaged and connected workplace is built on the foundation of collaboration and thus increased employee retention rates can be encouraged when collaboration is prioritized.
How To Enable Workforce Collaboration
To enable collaboration, or rather, reenergize it, organizations should follow people-centric practices that make it easier for employees to work with others. For instance, here are some practices that might work well for your organization.
1. Adopt the Top-down Approach
Promote collaboration as one of the organization's core values and set an example for your team members. Here are some things you can do to set up the top-down approach at your workplace:
Clearly communicate expectations

Encourage 360-degree feedback

Establish concrete processes

Provide a way to course correct
2. Work With a Defined Set of Policies
Defined policies can help create a well-functioning and successful workplace by establishing clear expectations, promoting fairness, and protecting the organization. Defined policies act as a template that the team can follow with ease. This helps maintain trust within the team and makes it easier for people to connect with one another and freely collaborate.
3. Provide Rewards, Recognition & Incentives
Organizations should provide incentives for team accomplishments in addition to individual rewards for employees. It lessens internal competition and instead views the members of their team as a resource to counteract external competition.
4. Track Collaboration
An essential practice to help teams improve everything from workforce collaboration to employee experience would be to track these people metrics. Investing in a tool to track collaboration can help improve productivity, decision-making, transparency, accountability, and team collaboration in the workplace. Leverage mobile-first technology to track how talent overlap and employee collaboration helps you maximize business outcomes.
To Review
The workplace has undergone a permanent change and the digital workplace has revolutionized how businesses are run and how teams collaborate on a global scale in the age of technology. It is important to recognize how your human resources interact with one another. It directly determines how your organization performs as a business unit.
Creating a collaborative workplace takes a lot of effort and time, but the payoff is worth it. When people come together to effectively achieve collective goals, more can be achieved faster.
The importance of workforce collaboration can be reflected directly in your business outcomes, recognize how your organization can achieve more with collaboration. Schedule a demo with Darwinbox today.