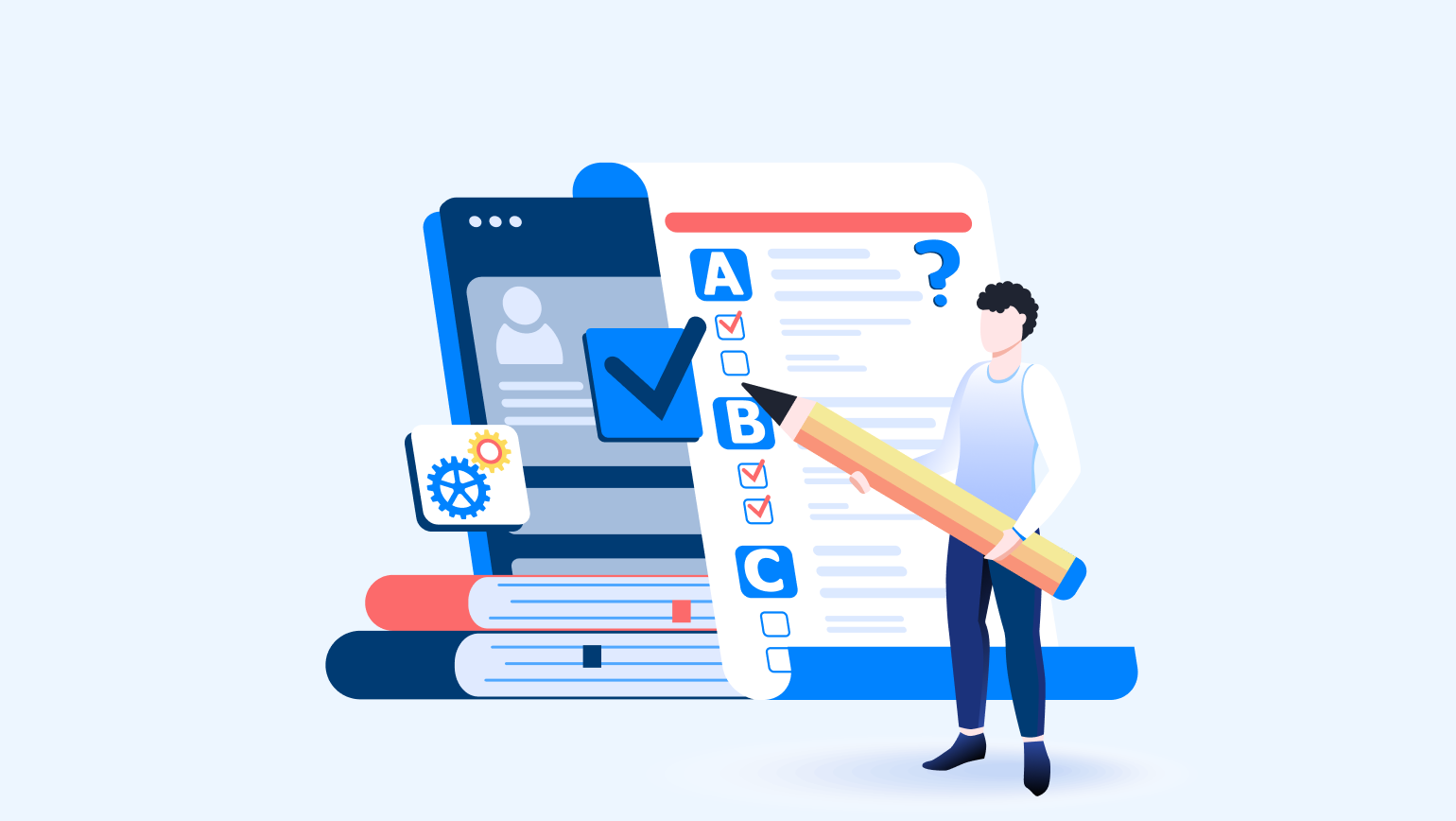 While startups focus on product innovation and time to market, their teams and people assets are the ones fueling success. In fact, startup growth hinges on a highly engaged and productive team, which comes down to a solid HR practice. This article shares the complete HR checklist for startups that ticks all the essential boxes – hiring and retaining top talent, staying compliant, building your brand, and managing the entire employee lifecycle, all while staying on budget.
The process of starting a business might be overwhelming, with too much to do with little time and resources. And all too frequently, startups invest more time and effort on product, marketing, and sales, and HR strategy is put on the back burner.
However, HR is essential to ensuring that everything you've put in so much effort for – your company – is protected and thriving and that your employees are satisfied and content. If you are on the verge of launching a startup (or are in the stage of expanding your workforce), here is a simple checklist for establishing your HR department from scratch.
Understanding the Need for an HR checklist for Startups
A human resources (HR) checklist for startups and small business entrepreneurs must encompass the most essential HR operations, like recruitment, onboarding, and benefits and salaries for individuals, without breaking your startup's budgetary constraints.
This includes the compliance and audit phases of the HR function, such as candidate tracking procedures, documentation, and policy management, as well as the collection and preservation of employee data. The HR checklist of startups facilitates the achievement of business objectives through effective employee management.
Most young, early-stage startups do not have a specialized human resources department, and the founder's basic people management skills often suffice. However, after a few months, operational challenges begin to surface.
This is why you need an HR checklist for startups, which could assist you in the following areas:
Establish

organizational culture

and structure

Demonstrate resilience against market forces

Recruit and retain superior talent
Keep abreast of demand and emerging business opportunities

Ensure corporate legal compliance
Founders and the original employees of a startup must always be adept multitaskers who are willing to take on any job. Now, it may be viable to assign HR responsibilities to other departments such as finance or operations. However, as a company expands, its owners must assemble a competent HR team.
7 HR Documents Startups Need to Get Started
The first step to assembling an HR department in a startup is to get your documents in order. These are written and formalized statements that tell you (and others) what the company is all about.
Documents perform three functions:
They maintain records for compliance, audits, and standardization.

They help plan for your company's growth.

They are essential for employer branding in the early stages of growth.
The first seven documents you should have are:
Org chart (a document outlining the company's hierarchical structure)
A hierarchical chart outlines the relevance and value of each function within the organization. This will help in future activities such as staffing, outsourcing, compensation segmentation, and succession planning,. Such hierarchical systems tend to be controversial in fledgling companies because everyone is like a valued family member; however, as a business process for a startup, these are tremendously beneficial in the long term.
Organizational structure is crucial to the success of any business, and establishing this foundation early on may assist small businesses in avoiding pitfalls and confusion in the future.
Company overview (for platforms like LinkedIn) and job profiles
You need to create the company overview that will be used across various social platforms, as well as in the employee handbook.
Use the template below to create this overview:
The "About Us" section
Consider this your elevator pitch for your product/platform/service. Also include the unique value proposition of your product/service, and a breakdown of how they differ from the competition. (3-5 sentences)
Our journey
A genuine corporate biography may interest new employees on several levels. Use this to explain the company's history and pique the interest of your new recruits (1-2 paragraphs). This may answer questions such as:
What is the company's history?

How did you bring your vision to life?

Why did you/the organization's founder establish this business?
Mission statement
A well-defined mission statement serves as the foundation, offering everyone involved with a reference point for building the organization. A mission statement should explain why a company exists, and whatmakes them unique. (2-3 paragraphs).
Organizational values
In a business setting, core values are the most fundamental principles that govern the operations of the company, unify its people, and determine its brand. This will answer the following questions:
What do we want our business to be renowned for?

How will these values set us apart from our competitors?
What attributes do we want in our workforce?
Launch your startup HR department with a brainstorming meeting in which you invite a select group of individuals who appreciate and embody the characteristics and qualities you want for your company. These may include the business's founder, CEO, as well as other top executives. Involve your founding employees and request that they individually express what they believe the company's values are or ought to be.
The next step is to develop unique profiles for each position in the organization. This profile may help in laying the foundation for the kind of organizational culture you want by screening for specific competencies, values, and cultural fit.
The profile may also contain details of the individual presently occupying the position, and it can be as comprehensive as you wish, including material on what makes an employee successful in that position.
Profiles are essentially personas of the "perfect" employee that help in hiring and performance management .
Learn More: Hiring Strategies for Start-Ups: Top 23 Tips for 2023
A 1–5-year staffing plan
A staffing schedule for the year ahead may appear superfluous and unnecessary if you manage a very small business with only a handful of key positions. Nonetheless, it is a crucial cog in the engine for a company that wants to grow exponentially.
To formulate a staffing strategy, you will need to consult with those in charge of administration, R&D, sales, and marketing at the company. Inquire about their current obstacles and objectives, as well as their expansion plans and future needs. From this data, you can develop a projection of the number and type of employees the company will have to recruit over the next year.
You may even assess the direct and indirect costs associated with each new employee. These calculations by HR can strengthen the business plan and handle budgets.
Salary structures
When it come to HR documents for a startup, a compensation structure document is critical. You may create a document outlining your company's wage structure by establishing the salaries for each position in your organization. This covers both presently occupied positions and those for which you intend to hire in the near future. Next, you contrast these wages to the average or standard pay for comparable positions in your industry.
It is essential to amend the documentation after every six months to ensure that your salary stays competitive with that of other similar positions out there. Also, the document should factor in diversity, equity, and inclusion (DEI) considerations, to ensure wage parity between genders and roles.
A checklist for compliance documents
This is a sub-checklist you need within the HR checklist for startups – a list of all the compliance requirements and associated documents. The HR compliance checklist facilitates the collection and preservation of all required data in a straightforward way. In addition, it ensures that all stakeholders are aware of the applicable rules and regulations.
A detailed compliance checklist makes the HR audit process smoother, which is of massive help as your company grows. Note that the list might change depending on the size, location, and industry type of your company. However, the HR compliance checklist must cover the following broad considerations:
Regionally relevant taxation documentation and declaration forms

Compliance with workplace safety and health regulations
Employee benefits (e.g., health insurance, pension funds, etc.)

Regional healthcare compliance standards, like HIPAA in the United States

Sexual harassment guidelines and trainings

Documentation on background investigation

Legal corporate obligations (e.g., workforce size, employer obligations, etc.)
A document detailing the compensation and benefits breakdown
There are multiple ways to reward your employees sufficiently if you're creative — for instance, by providing flextime, work-from-home opportunities, company-financed equipment to make their tasks easier, or even by implementing workplace improvements or offering break room facilities.
It is also important to have a document that describes when staff gets time off, such as what festivals and holidays your company observes, how vacation leave is granted, and also how the employee health policy functions. Permissions, notifications, and scheduling changes should all be included in one comprehensive document.
As committed as your workers may be to the success of your company, everyone enjoys knowing the structure and format of their time off – and this has to be part of any HR checklist for startups, no matter your company's size.
Documents governing severance (voluntary and involuntary)
Every CEO of a business will have to confront two unfortunate circumstances: having to terminate an employee or an employee choosing to leave. It is essential that HR services for startups be ready to address the issue when it develops. You need a document outlining the specific processes to be followed in a situation where an employee must be asked to leave or when an employee resigns.
You will also specify the actions that will be undertaken during the termination process. When handled improperly, this often influences the organization's working culture and creates an unfavorable image for the business. Termination documents and records often come under legal scrutiny as well, so this is a must-have component for any HR checklist for startups, in any industry.
Learn More: How to Build and Implement an Effective People Analytics Strategy
HR Technology Checklist for Startups and Scaleups
Today, HR technology is a large and varied space, with options for teams of every size and at every budget – but startups do not necessarily have to go all out at once. In this part of our HR checklist for startups, we share our technology recommendations, from foundational tools to value-adds, that you can consider as you grow.
HR technology for new startups
In this stage, the HR department is tiny, assuming it exists at all. Here, having the right technologies in place may make all the difference. Here are some solutions that might assist you in managing HR for a young startup.
Attendance and paid time off (PTO):

Regardless of the size of your business, individuals will periodically want time off from work. Unless you intend to track employee time off using spreadsheets or on paper, you should consider specialized software solutions. These will enable workers to seek PTO and make it simple for supervisors to accept or refuse such requests.

Applicant tracking system (ATS):

If your company is a startup, you probably need to fill positions as soon as they open up. Using an applicant tracking system is an efficient technique to source talent, organize candidate resumes, and schedule interviews.
HR technology to support the early stages of growth
After the 20-employee threshold, the following HR tools become essential:
Payroll systems:

When it pertains to handling payroll for a growing firm, spreadsheets and outsourcing can only get you so far. Try implementing payroll service technologies to ensure that employees are compensated without any problems and that you comply with state and federal tax regulations.It is ideal to have an all-in-one solution or one that connects seamlessly with your current HR software.

Learning & development (L&D):

Regardless of the size of your business, employees would like to feel valued and understand that you are committed to their long-term progress. Consider using a learning and development (L&D) software (or a full-fledged LMS) to assist in onboarding as well as in continuous training.

Expense management:

A small business may have razor-thin profit margins. Do not risk allowing employee spending to spiral out of control. Use a travel and expense management solution to enforce the policies outlined in your handbook to track expenses.
HR technology to support steady scaling
Your company's human resource investments have been pretty standardized up until this point in time. However, if your business now employs over 50 workers, the omission of a human resources department might be counterproductive. Here are the tools you will need when your business reaches this significant milestone:
Human resource information systems (HRIS):

Invest in an HRIS to function as the "single source of truth" for your HR department. Combining personal data, productivity information, and time off schedules on a single platform makes it easy to manage the composite employee lifecycle without ever using spreadsheets or disconnected applications.

Benefits administrations:

The best systems help employees to independently explore their options and modify their decision-making. You'll need these benefits programs to flow into payroll, so choose systems that interact effectively with payroll or consider a platform that integrates HR, payroll, and benefits.

Timekeeping and billable hours management:

Small businesses often depend on paid and exempt ( those not eligible for overtime) employees. But when you expand, there's a strong possibility you'll hire hourly and non-exempt individuals. Invest in time management tools to manage a workforce with employees belonging to different employment categories.
HR technology to support an established startup
While you may still be classified as a mid-sized business, employing over 100 people will be considered a major shift. Here are the tools that should belong on the HR checklist for startups at this stage:
Self-service HR portals

: When you provide employees with the ability to discover solutions to their concerns on their own, you free HR leaders' time and allow them to focus on other significant initiatives. Invest in user-friendly technology that simplifies processes for employees.

People analytics

: Once you've exceeded the 100-employee benchmark, it is essential to look beyond standard indicators such as headcount and turnover. Focus instead on data points that are more revealing, such as quality of hiring, career path ratio, employee net promoter score (eNPS), etc. – powered by survey and analytics tools. This comes under the purview of

people analytics, vs. traditional HR analytics

.

Social integrations

: The HRIS should now evolve to encompass social features and integrations. This includes employee recognition, rewards, or even social networking. This last feature may be used for a range of objectives, such as delivering business updates and celebrating staff birthdays and workplace anniversaries.
Learn More: Employee Engagement: Definition, Importance, Benefits, Best Practices
Key HR Processes for Startups
Now that you have the documentation and technologies in place, you can set in motion the processes and activities that will make your HR department come to life. The goal is to maximize available talent in a startup environment and also to create a sustainable HR practice for the long term. The key processes to implement based on the HR checklist for startups are:
Hiring and onboarding
One of the first responsibilities that an HR department in a startup is tasked with, is always recruitment. Even if your business is an emerging startup, you must consider how to hire employees. This involves where to post employment advertisements, how to identify prospects, and exactly how to structure onboarding. Here, the documentation you created earlier in section 1 of our HR checklist for startups will be helpful.
Effective onboarding sets workers up for excellence from day one. Use their first day to define expectations and current objectives. Maintain an open line of contact with new recruits and conduct frequent check-ins with them over the first few months on the job.
Regular check-ins
Most start-ups are lean, with employees often wearing several hats and performing tasks beyond their intended scope. Sometimes hours might be longer than usual. Therefore, it is essential to speak with each team member personally once every month. It is important to figure out the level of satisfaction of each individual in addition to the general sentiment of the workforce. Then, make improvements, where necessary, to boost motivation, engagement, or happiness. For this process, you can rely on spreadsheets when the team is small, but make sure to upgrade to commercial survey tools beyond 10-20 employees.
Training and evaluation
Your work with employees doesn't really end with their recruitment and onboarding. You must create a training schedule that will put them at the top of their game. Retaining your workers' proficiency will guarantee the success of their tasks.
In addition, determine how performance will be evaluated. How will you ensure that your employees receive constructive performance feedback and suggestions for improvement? Ideally, companies should opt for an outcome-based model like objectives and key results (OKRs) from the start to avoid the risks of presenteeism and bias seeping into the culture.
Grievance redressal
Addressing employment disputes is a crucial HR function in companies. Employee complaints do, and will occur. The best way to manage complaints in any scenario is to put procedures in place. Prepare to handle employee concerns by defining your company's code of conduct, developing a strategy to address problems, and implementing a way to collect employee feedback once the issue has been resolved.
Companies should address workplace conflicts and adopt a personalized approach to employee engagement. Employees must understand their role in the organization, discover a sense of purpose in their work, and also acquire the necessary abilities to carry out their duties effectively. This has a direct link to sufficient training, compensation, benefits, time-off, and eventually employee engagement activities once you have a big enough team.
Health and safety facilities
Employers have a legal and moral obligation to provide a secure and healthy workplace for all employees. This will assure compliance with all labor-related state and federal regulations by creating a trustworthy HR team. In a post-pandemic world, organizations must also establish contingency procedures and plans to ensure that everyone understands what should be done in the event that safety or health are compromised. This involves having readily available first aid supplies, explicitly outlining exit doors and routes, and inspecting your workstation for any hazards.
Another element of this process is psychological safety: i.e., when employees enjoy a safe and nurturing work environment where they are confident about expressing themselves. Psychological safety usually depends on individual managers, as well as the complaint-handling process you have in place. Make sure to train managers in leadership skills and train them to handle such situations effectively..
HR budgeting
HR practitioners are responsible for aligning the HR budget with the company's strategic objectives, while also adhering to the company's policies and procedures. Budgeting is the process of forecasting the financial resources necessary to attain one's objectives via data collection. The first HR budget for a startup must have projections and estimates because of the lack of a comparable past financial document. This includes:
Annual estimated the number of people employed

Expense estimates for benefits
Rate of anticipated turnover

Expenditures incurred for the current financial year

New benefits or projects in development

Recruitment or training needs

Other miscellaneous policies, business plans, or regulatory requirements
This process ideally is done every quarter or at least once a year.
Learn More: The Future of Hybrid Work: 11 Key Trends
HR Best Practices that Startups Should Remember
Now that we have covered the operational essentials of our HR checklist for startups, let us look at the strategic aspect. How you approach HR and people management in a small, rapidly growing and changing environment is just as important as the documentation, tools, and processes you have in place. Therefore, when setting up the startup HR practice, remember the following best practices:
Hire for "eagerness to learn", not the "perfect fit"
At startups, there will always be a temptation to overemphasize hard skills. This results in job descriptions that are similar to wishlists or exercises in developing the ideal individual who can fulfill all requirements. However, soft skills such as collaboration and a passion for learning are just as essential. Remember, startups require adaptability and agility. Therefore, hiring should be done on the basis of future potential as much as past experience and qualifications.
Stay prepared for audits
All startups will be audited at some point and your HR department must identify areas to evaluate and verify for compliance. The documents you have already gathered and the data collected by your HR software will be invaluable here.
Select the HRIS carefully
Selecting software that matches your recruiting and staff management requirements might be a game-changer. However, the hesitation, in this scenario, is understandable. Buying new software would mean setting aside a fund, conducting extensive research, seeking guidance on the product, and onboarding your HR staff and other employees to the platform.Working with a couple of key parameters might simplify the selection of the appropriate HRIS;
It must be a cloud-first software as a service (SaaS) that is efficient and cost-effective.

Employees should be able to navigate the user interface on a routine basis without extensive training.
Maintain transparency
A clearly delineated structure with predefined duties and responsibilities enables each employee to understand what is expected of them, even if there are frequent updates/changes The finest teams are not just those with superior abilities and expertise, but also the ones with shared objectives and purpose. You can bring this in with a clear, outcome-focused plan and consistent HR communication.
Establish clear timelines
The execution schedule is the last – and arguably most vital – best practice on our HR checklist for startups.
For approvals and to ensure that everybody is on the same page, it is necessary to devise a thorough action plan to execute all the above steps. The management may then classify each task according to its degree of importance and develop a project schedule for executing each activity.
Decide a target deadline for each step. Also, define deadlines for hiring at the growth stage so that you are never over or understaffed. Work with legal teams or external advisors on corporate and compliance timelines.
Ensuring you work on every item on the HR checklist for startups can set you up for success.
HR teams at startups can make use of affordable yet powerful software tools to manage and automate HR processes. Request a Darwinbox demo to learn how, and bookmark this list for future reference!