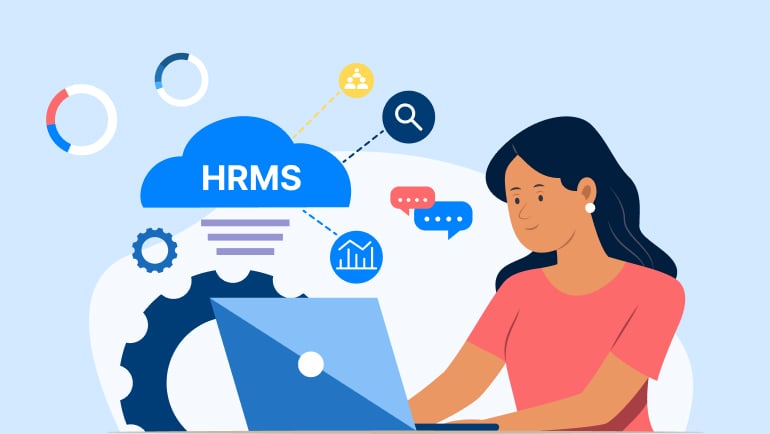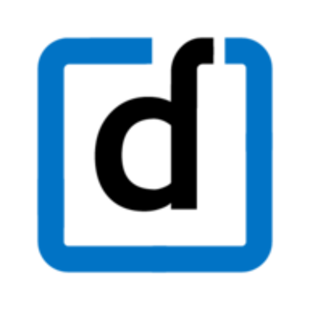 Are you tired of spending hours on repetitive HR tasks? Implementing a human resource management system (HRMS) can streamline your processes and make life easier for you and your employees. It benefits not only the HR department but also empowers managers and employees with self-service capabilities. This article discusses the implementation strategies for a successful HRMS project.
Time spent on repetitive and recurring HR tasks is time taken away from value-adding activities like analyzing data or forging relationships with local communities. Implement a human resource management system (HRMS) to streamline HR processes and make life easier for yourself and employees.
What's an HRMS?
An HRMS is a suite of software applications used to manage human resources and related processes throughout the employee lifecycle. An HRMS enables a company to fully understand its workforce while staying compliant with changing tax laws and labor regulations.
HR leaders and staff are the primary users, but HR isn't the only department that benefits. Companies can empower managers and employees with self-service for common tasks. And, given that HR-related costs are some of the largest expenses incurred by a company, HRMS integration with the accounting system is invaluable for finance teams.
A well-thought-out HRMS implementation can go a long way in removing the repetitive and recurring HR tasks that typically occupy most of your workday.
Learn More: HRMS - Transforming The Office Environment
HRMS Implementation Strategies: Key Considerations
An HRMS is the first tool you need to rid yourself of repetitive and recurring HR tasks. But implementing it can seem like an uphill climb in itself! To streamline the process and avoid any unexpected roadblocks, keep the following considerations in mind.
Choosing between on-premise vs cloud HRMS
During the HRMS selection process, you may be deliberating between an on-premise HRMS and a cloud-based HRMS. Given the accelerated changes in how we work, a large number of businesses would benefit from a cloud-based HRMS.
On-premises HR software can be expensive and challenging to adapt to flexible work trends. It also includes substantial setup and upkeep costs, whereas the installation and management of a cloud-based HRMS is entirely handled by the vendor. You just need to pay a monthly or annual fee for the features you use.
Another drawback of an on-premise HRMS is that it has to be physically installed at your company's location. You can't use the HRMS from your home office or on-the-go – unless you use a specialized network connection. On the flipside, on-premise HRMS keeps HR data within the strict boundaries of the enterprise perimeter.
Keeping HRMS data safe and secure
The data stored in an HRMS is extremely sensitive; consequently, organizations implementing a new HRMS solution must place a high priority on its security.
Does the system employ SSL encryption to secure data during internet transmission? How many security layers does it have (firewalls, anti-virus programs, etc.)? Does it permit the granting of predefined permissions to users at varying levels? Can it be personalized with additional modules (such as single-sign-on or SSO) to fulfil your unique security requirements?
Internal workplace security is also important. Even though most companies now let workers access certain sections of HRMS solutions, they have to understand the significance of preserving the system's integrity and safeguarding the data it contains (i.e., no credentials sharing).
Also, security protocols must be in place to rapidly restrict former employees' access to systems, right from day 1 of HRMS implementation.
Balancing HRMS usability vs functionality
Is the user-friendliness of a human resource management system (HRMS) important? Without a doubt! Nevertheless, This is applicable only to the extent that the system satisfies your specifications. Otherwise, you may find serious trade-offs with functionality, if the user experience (UX) is over-prioritized.
Imagine, for instance, two HRMS systems with varying degrees of usability and complexity.
The first has a report generation feature that is exceptionally easy. Users enjoyed the simple fact that it demanded minimal training, if any, to create rudimentary reports. Creating reports with the other software's report-writing functionality necessitates training and database expertise.
If asked, nine times out of ten, most people would choose the first HRMS; however, there may be concerns with this option. For example, increased usability can result in limitations in functionality. It may not organize data automatically or enable custom fields.
This product would satisfy the need for a basic employee roster report without aggregation or totals. If you want to create a report on attrition figures or an extensive compensation report, it falls short.
This is merely one situation wherein the HRMS system that is simplest to use is not necessarily the finest. Alternative. When evaluating HRMS options, verify that the system meets all your functional and business requirements. Consult with business unit heads and team leaders when creating this checklist of requirements.
Then, once you have shortlisted a few HRMS vendors based on this checklist, narrow them down further on the basis of usability.
Scaling the HRMS system as you grow
Scalability is the ability of a system to adapt its efficiency, functionalities, and price to changing app and system processing requirements. For HRMS, scalability is not just about the size of the company or data volumes.
Once you begin to grow and expand the workforce, you must add additional features to the HRMS and further optimize your HR processes. The software has to be industry-neutral. If your organization diversifies into a new industry, you need to be able to use the HRMS to accommodate industry-specific prerequisites, like shift scheduling.
Moreover, growing businesses create new blue-collar employment. A scalable HRMS will also enable you to manage staff members according to their level of expertise – untrained, semi-skilled, and proficient.
Finally, the HRMS must be both cost-effective and modular. Your cost of HR processes per employee should go down as you scale, but only if you use the right HRMS.
Learn More: The Ultimate Guide to HRMS Payroll
Integrating the HRMS using APIs
APIs are a means for coders or other parties to integrate or communicate data from one system to the other, from a single platform to another, or even across an entire technology architecture. By connecting APIs with HRMS, organizations can access a wide range of benefits, including enhanced employee experiences and effortless data flow.
An excellent example is when you're using an applicant monitoring system and a human resource management system from two different vendors. Between these two systems, there is an enormous amount of information exchanged in real-time. You require APIs to help with the sharing of this data.
As an administrator, you must comprehend the HRMS vendor's API strategy. Determine how they are used, if they are open or closed to the public, and how that could affect your company's capacity to integrate one specific tool into the wider HR ecosystem.
Factor in the effort you'll need to set up open APIs when planning your HRMS implementation timelines.
Some HRMS vendors might have a restricted amount of APIs and anticipate adding more as their tech advances. But it's an important warning sign if a supplier lacks any API strategy or can't discuss it in a meaningful manner.
Preparing for the culture shift
Implementing a human resource management system (HRMS) is a major organizational change, one that is sure to send ripples into your work culture. You can capitalize on this and make this a change in the positive direction by driving your HRMS implementation correctly.
For example, configure the HRMS to generate regular reports. Possessing knowledge of the company's payroll and hiring practices can give workers a sense of agency and offer clarity with regard to its financial endeavors. The HRMS's social forums, discussion spaces, and file-sharing features will help in bridging the communication divide between workers and higher-level executives.
The HRMS can store vital employee information so that they feel valued and recognized. For instance, it might enable the sending of personalized messages on birthdays and the acknowledgment of performance-based milestones.
To amplify these culture benefits, ask for employee feedback before implementing the HRMS. Keep them on the same page through the change and allow users to acclimatize to the new software and processes slowly.
Staying within your HRMS implementation deadline
Timing can be crucial when trying to set up a new HRMS. Many organizations, for instance, aim for a January 1 start date to facilitate annual tax submission. Others are at the discretion of their renewal schedule and have to guarantee that the new system is functioning when the contract for the old system expires.
The duration of the HRMS purchasing process and its execution is significantly dependent on an organization's level of complexity. For businesses with 200 to 500 employees, the median time to study, assess, purchase, and set up a new HRMS ranges from 4 to 6 months, and the implementation process takes nearly 50% of the time.
To prevent delays, interact with your vendor regularly. Plan ahead and make sure you're clear about your functional expectations. No HRMS is 100% perfect, so learn about any weak spots beforehand and clarify how the vendor plans to address them.
Opting for full-suite HRMS vs standalone HR solutions
In many ways, this is the biggest consideration when implementing a new HRMS. Do you consolidate all of your requirements into a single comprehensive suite, or do you use several standalone systems from multiple vendors?
54% favor integrated HRMS platforms that offer seamless data transfer between apps and are more economical, according to Capterra. In contrast, 46% choose standalone programs for particular HR functions like invoicing, performance evaluation, benefits management, and applicant monitoring.
While standalone tools offer users greater flexibility, it's essential to consider the associated costs and drawbacks. It could end up in a disjointed HR system needing more work for data integration and reporting – but it may save money for users who don't need a robust suite.
Further, buyers who acquire multiple standalone tools may spend more than they would on a bundled HRMS.
Therefore, compare the benefits and shortcomings of both alternatives before taking the plunge, with an eye on what best suits your company's needs and budgetary considerations.
Learn More: Implementation Is As Critical As Choosing The Right HRMS
HRMS: Out with the Old and in with the New
Human resource management systems (HRMS) are the future of HR processes. When implemented correctly, then eliminate repetitive and recurring HR tasks, freeing up time to generate value instead.
Organizations can use HRMS to reduce manual effort in processes like payroll, benefits, recruitment, training, talent management, employee engagement, etc. What's more, the next generation of HRMS platforms are powered by cutting-edge technologies like AI.
During HR tasks like employment and performance evaluations, AI might offer objective insights. It can analyze data submitted via digital forms for trends and perspectives. Also, freeing up HR's time, chatbots can handle a wide variety of staff and candidate queries.
As HRMS technology becomes more powerful, it presents an excellent opportunity for companies to reduce repetitive and recurring HR tasks and optimize their people management strategies.