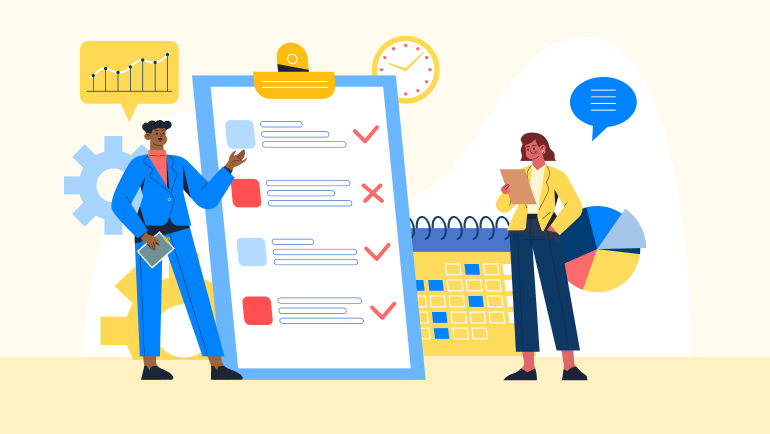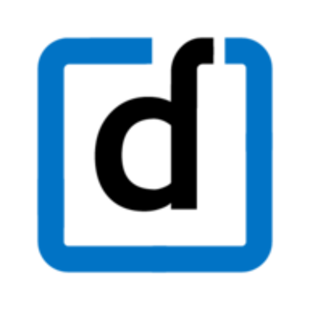 In today's fast-paced business landscape, companies are constantly seeking ways to optimize their operations and drive growth. Enter the human resource information system (HRIS), a game-changing software solution that automates tasks, consolidates data, and enhances employee management with remarkable efficiency. But implementing an HRIS is no small feat — it requires careful planning and strategic execution. In this article, we delve into the 4-step process for HRIS implementation.
A human resource information system (HRIS) is the essential cog in your HR tech stack. For decades, companies have used HRIS solutions to house employee data for their various processes – e.g., payroll and appraisals. Now, cloud-based HRIS software has taken its features and functionalities to a whole new level. This has also added to the complexity of HRIS, which makes it incredibly important to have the right implementation strategy and plan.
HRIS Implementation Strategy
In its most fundamental form, a human resource information system is a piece of software that automates tasks and consolidates data to facilitate employee management and increase efficiency.
They are predominantly used by HR departments, with modules focusing on core HR tasks. Standard modules or features include applicant monitoring systems, payroll processing, and employee self-service, among others.
Moving from one HRIS to another or launching a new HRIS can be laborious and time-consuming. Nevertheless, an HRIS implementation strategy offers organizations a competitive advantage in the race for better compliance, productivity, and efficiency.
The HRIS implementation strategy is a blueprint for the company's human resource information system project, which will guide how, why, and when it is implemented. The strategy must be formulated and signed off by C-level executives. Ultimately, it will determine how your organizational culture and processes change to support the HRIS implementation.
Learn More: Everything You Need to Know about a Global HRIS
HRIS Implementation Plan
Before adopting new HRIS software, businesses need to create HRIS implementation strategies. Here, your company will establish a framework for every stage of implementation. Your organization is aware that the HRIS is the most appropriate plan of action. It avoids painstakingly entering data into a spreadsheet using Excel for sure, at its most granular level!
Form a group to come up with a timetable and oversee the implementation project. It should consist of an HR expert and employees from the other teams that will use the software. This guarantees every group will have the opportunity to make a contribution.
Identify your organization's software requirements. Ask yourselves, as a team that's been working for a while now – some relevant questions about your future HRIS. What functionality must the software possess? Do you need payroll processing, time tracking, and self-service administration, or perhaps something wholly different? Think about not just what you need now but also what you might want in the future.
How extensive should the software be? Something that's feature-rich and intricate, or perhaps less exhaustive but more user-friendly. Establish a financial plan for the project as a starting point for selecting software in the next step.
Learn More: HRIS vs HRMS vs HCM: What's the Difference?
HRIS Implementation Process Step-by-Step
The process of implementing the HRIS software will involve the following steps:
Stage 1 – Diagnosis
Organizations have to include specifications assessment and diagnosis in their HRIS implementation plans to ensure that the solution they select will work for their business.
The potential benefits of an HRIS are immense, but not all of them will fit all or any business. Prepare an inventory of "must-have" and "nice-to-have" HRIS requirements. Recognize the various types of readily available HRIS solutions in order to successfully narrow down your options.
While senior executives may have an agenda for the HRIS implementation, middle managers and employees shouldn't be left out of the process. The diagnostic phase is a chance to collect data from all stakeholders. This shows that staff participation is valued in the way things work. Also, it might reveal other challenges or loopholes that the new HRIS can address.
In addition, companies should consider the following aspects in their diagnosis:
Budgetary considerations

: In conjunction with the price of the HR software, the provider may charge implementation fees for the HRIS. Moreover, you may incur expenses if individuals involved in the execution process are prevented from taking on other tasks.

Long-term usage

: The HRIS must be reliable over the long term. For example, it needs to be updated when new recruiting regulations come into effect.

Data management

: Assess where your data is currently stored, which could be in paper documents, spreadsheets, or an existing HRIS. How can the new HRIS include this historical data? When transitioning from distinct HR software solutions to an all-in-one bundle, the new system has to be able to consolidate and organize all the information. Also check the geographic location where HRIS data will be hosted.

Technical diagnosis

: This phase will determine if an on-premise or cloud-based HRIS fulfills your requirements. Which hardware, software, and IT systems are needed to run the new HRIS? Examine the usability of the new software. After a few training sessions, can everybody in the organization understand how to use it?

Security requirements

: You must decide how much control typical users vs system admins have over the new HR management system. Should the company work together with the HRIS provider to make system modifications? Analyze the various levels of access and how precise those levels can be.
Lastly, organizations must evaluate or test their leading HRIS software options to ensure that the selected software can execute the intended HR functions at the necessary level of efficiency.
Stage 2 – Analysis
Multiple departments, such as HR, finance, and IT, must work together to assess the HRIS diagnostic. An assigned project manager will oversee the rolling out of the new HRIS with the help of team leaders from every department.
The majority of HRIS vendors also offer analysis support so that businesses can create timelines, handle data migration, and tailor the HRIS's workflows.
Identifying key performance indicators (KPIs) and metrics to monitor implementation progress is another component of the analysis. For instance, KPIs can be used to assess total project expenses and efficiency targets. The right metrics present organizations with simple, quantifiable data demonstrating whether or not the newly adopted HRIS meets their criteria.
Finally, you need to analyze your HRIS requirements and the project plan to estimate exactly how much time it will all take.
The elements that have the maximum impact on timing arr – the size of your organization, the nature of the software, the degree of complexity of systems and protocols, and the technical skills of the teams.
An organization can implement a new HRIS across a range of timeframes, from a few weeks up to several months. For optimal results, both provider and internal execution teams need to cooperate on timelines and set attainable and realistic targets.
Stage 3 – Implementation
Organizations can implement their new HRIS systems using one of three implementation strategies: lift-and-shift, parallel tracks, or a phased-out method.
Lift-and-shift

: In this model, there's a direct transition from one HRIS to the other on an agreed-upon date. This approach entails a degree of risk, as workers are required to use an unfamiliar new HRIS without access to records or processes in the older system. However, it's the fastest route to implementation.
Concurrent tracks

: In this framework, both the previous and current HRIS are used concurrently or in parallel. The old system remains in effect until the new HRIS accomplishes the same outcomes as its predecessor. It's time-consuming, but it's possible to quickly spot errors or flaws in the new HRIS right before its launch.

A phased-out approach

: Here, you debut the new HRIS's features over a predetermined time period until the prior HRIS is entirely phased out. It's arguably the least risky of the three options, as companies retain access to certain sections of their former HRIS. However, it can be difficult to coordinate all the phases.
Companies launching their first HRIS could gain from a phased-out implementation strategy. For instance, you can begin by implementing key HRIS functions, like payroll and benefits administration, before deploying others, such as hiring modules or performance management.
To guarantee data integrity, larger organizations or those moving from an HRIS to a different one should consider concurrent tracks. Also, it ensures the company continues to operate efficiently over the interim.
Stage 4 – Configuration, Review, and Testing Phase
Once the initial implementation has taken place, you can proceed to configure your new HRIS. Team leaders must collaborate with the software provider to move databases to the brand-new HRIS, link the new system with existing technology platforms, and configure workflows in line with enterprise specifications.
The project manager, along with team leads, will test the components, processes, workflows, and attributes of the new HRIS to make sure it meets the criteria established. At this point, actual processes will be implemented on the new HRIS, with training and review options at hand.
The implementation team must also assess the degree of satisfaction with the newly implemented HRIS within the company as a whole. It will then carry out any necessary adjustments and reconfigurations. Further, you will look at whether or not the HRIS implementation fulfilled all set goals and set up a schedule for future system evaluations.
During implementation, HRIS vendors regularly offer instructional content for new users, including online guides, tutorials, live webinars, individual guidance, self-guided tours, and training programs. You could also develop your own techniques for training by surveying employees and determining their technical skills and readiness for learning.
HRIS Implementation Pitfalls to Avoid
When implementing a human resource information system, companies need to be aware of – and avoid – these common pitfalls:
Insufficient cross-disciplinary communication

: HR and IT often have a different modus operandi – almost a language, cadence, and style of working. Identification of all parties involved and their duties and responsibilities as quickly as possible is vital for preventing miscommunication.

Ignoring the end-user

: Communicate with users on a regular basis so that they comprehend how to best use the system and unlock its many advantages. If not, adoption numbers will decline. Collaborate with middle management to boost their teams' HRIS adoption rates.

Absence of executive buy-in

: A key component of success for any HRIS strategy is the support of senior management. The leadership must spearhead – and at times, guide – the process from start to finish. They need to give this task its due priority to ensure its successful completion.

Risk of non-compliance

: Even relatively small organizations are obligated to comply with a range of local, state, and federal regulations. HRIS providers must assist businesses in determining what reports and data will be needed for regulatory compliance.

Security vulnerabilities

: To evaluate the security of a new system, businesses must ask about the confidentiality of data in transit and data at rest from their vendors and suppliers. Take measures for secure password management and to limit access to sensitive information to authorized individuals only.
Learn More: A Complete Guide to Getting Started with an HRIS: Requirements Checklist
Closing Thoughts
A successful HRIS implementation can help your company in many ways. It will improve efficiency, simplify reporting, strengthen compliance, and centralize HR data management. However, implementing a human resource information system can sometimes seem like a daunting task. That is why it is so important to select your HRIS provider wisely and formulate a tailored HRIS strategy and implementation plan.
Learn how the Darwinbox team can help you in HRIS implementation. Schedule a demo today.