It gives us great pleasure to announce that Darwinbox has raised a new round of funding of $72 million led by Technology Crossover Ventures (TCV) along with participation from existing investors — Salesforce Ventures, Sequoia, Lightspeed, SCB 10X, JGDEV, Endiya Partners, and 3One4Capital. This brings the total investment raised thus far to over $110 million placing us amongst the most well-capitalized HR tech players in Asia.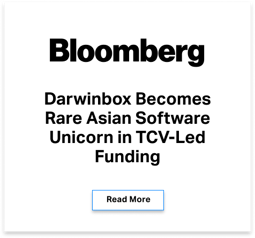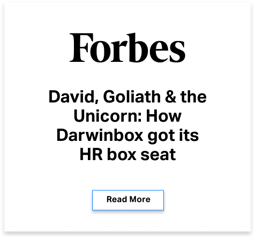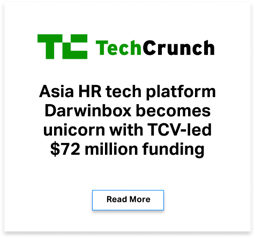 This milestone energizes our mission to continue building technology that enables you to unlock the highest potential of your people.
The world of work has been changing at an unprecedented pace— whether it is entropy in the talent market, changing definitions of the modern workplace, or the evolving expectations of an increasingly millennial and Gen-Z workforce. The HR function is now in the spotlight to take ownership of this mandate. As the future of work continues to evolve, our goal is to provide you with the tools that will give you, your workforce, and your organization a competitive advantage.
So, let's get down to brass tacks: what does this mean for you? Here are a few highlights of what this will accelerate:
Letting You Define Contextually Rich EX:

Darwinbox is a critical link in helping you deliver meaningful employee experiences. This year, our focus will be on enhancing visibility into employee context with rich data around employee sentiment (Voice of Employee), their current skills, aspirations, performance history, their preferences— location, mode of work, need for infrastructure, etc. This is then followed by the controls you need to define the right journey for said context. We recognize that getting the journey right is an iterative process, so Darwinbox will provide for necessary insights and data required to measure, evaluate, and re-calibrate EX.

Democratizing Data and Empowering Leaders

: It is becoming increasingly clear that HR is no longer a department but a function that every leader in the org is responsible for. We are doubling down on enabling access to the right data and permissions at every level of the org hierarchy to help leaders take more control, leaving more space for HR to spend creating strategic value. This includes strengthening our visual analytics layer and enabling seamless integration with other data/cost centers via our iPaaS (Integrations Platform as a Service) layer, Darwinbox Studio.

Ensuring More Holistic Customer Success:

Last year we launched our implementation methodology, Inflexion. We're expanding Inflexion to include design-thinking workshops with you to help bring clarity to the transformation vision. We're also investing in crafting Experience Labs for you to help visualize the potential impact that you can drive via simulation on select focus groups. This will help significantly de-risk transformation and change management efforts.




Furthermore, one of the main facets of our mission has always been to create a space where all of us could share solutions, trade knowledge, and push the limits of HR and the future of work together. Such a space has been under development in 2021 and is almost ready for you
Driving any meaningful change via digital transformation is contingent on our ability to deliver experiences to the end-users. Employee adoption is critical, a no-brainer metric, and yet severely undervalued in this ecosystem. As you can see, with various investments across the board we're optimizing a better HCM-org fit and better employee adoption as a result. If you'd like to discuss any of the aspects listed above in more detail, you know where to reach us. We'd love to chat.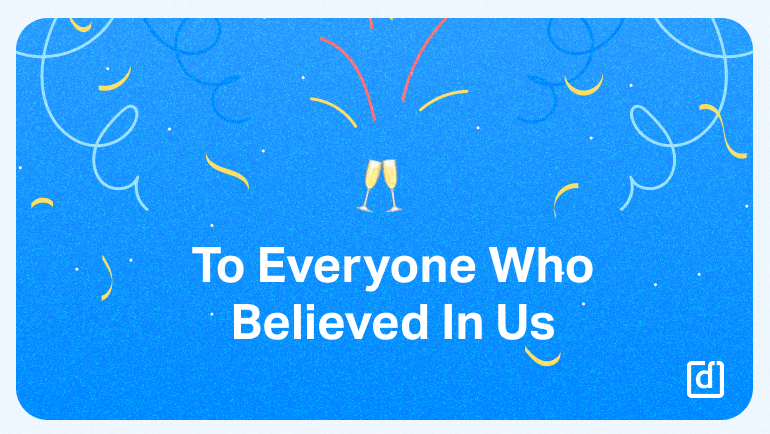 In closing, we have only one thing to say – Thank you!
Our customers have always been an inspiration to us. In our early days, going up against HCM players with decades of legacy, you gave us strength when we saw you resonating with our vision. You not only believed in us but put your chips down on us and took spectacular leaps of faith. Over the last two years, when HR was at the forefront of a rapidly evolving, unprecedented situation, we unwittingly got a front-row seat to see how all of you adapted and thrived, and we are simply in awe of how you handled it. It's two things—your faith in us, and your commitment to creating a better employee experience every day—that got us to where we are.
Before we sign off, we wanted to mention all the Darwinians who are dedicated to your HR excellence. To achieve the goals and scale that the new funding now pulls into focus, we've got to bolster our roster more than ever before, and plan to double our headcount.
Thank you for being our partner on this journey. Let's continue to push HR to new heights every day.