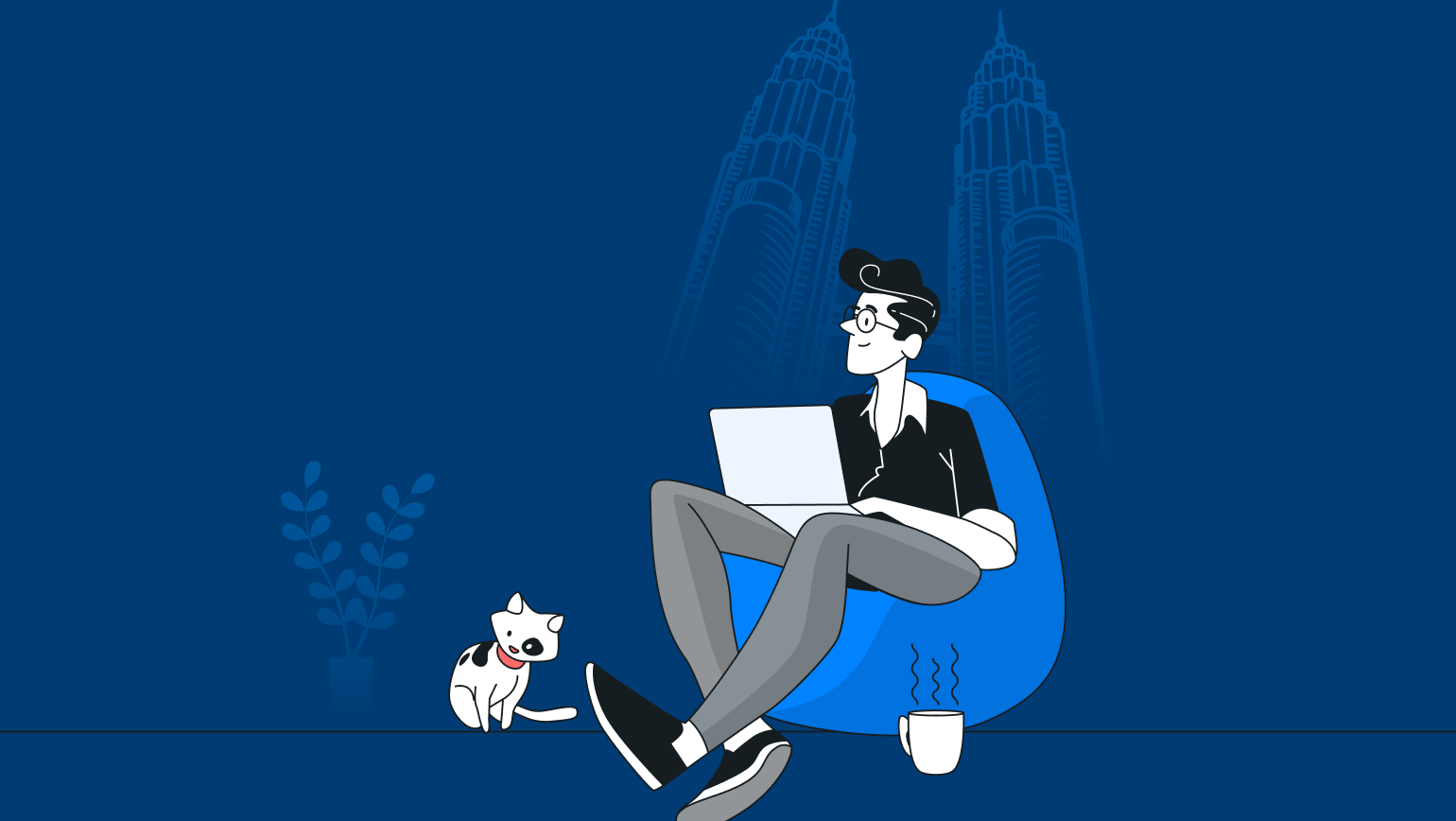 With the rollout of Flexible Working Arrangements (FWA) in Malaysia, employers will need to make holistic changes to their organizations. This article lists 7 ways to ensure preparedness for the arrangements and make the shift to flexibility.
The economist John Maynard Keynes predicted a 15-hour workweek by the year 2030 in his article "Economic Possibilities for Our Grandchildren" from 1930. Now that we are eight years away from it, his prediction may not turn out to be accurate, but it can't be denied that we are observing a remarkable shift towards flexibility in how we work.
Flexible Working Arrangements (FWAs) have become popular in modern workplaces. Organizations worldwide are using FWAs to boost productivity, provide better work-life balance, and build a culture of retention. This is especially the case in Malaysia, where FWAs have recently been codified into law.
7 Tips to Enable FWAs in Your Organization
The Malaysian government has rolled out FWAs for its workforce. Employers need to appraise the extent of updates, structure new HR policies, and keep employees updated on the developments. With this, there comes the need to understand the implications and be prepared for the rollout. Let us look at some of the ways organizations can prepare for implementing FWAs.
1. Shift to human-centered work
Employers need to aim to increase productivity by providing workers more say over their tasks and working conditions. Companies can choose to focus on offering a plan that allows employees to thrive in the new normal. This could include a return to the office, continuing to work remotely, or using the hybrid method – as most suited to employees.  According to Gartner Inc., organizations should switch to human-centric work models to compete in a hybrid future.
2. Be open to cultural change
Malaysian HR leaders should consider the new world of work and adapt organizational culture to fully realize the advantages of hybrid working. When establishing flexible work arrangements, provide teams and individual employees with the freedom and creative control to decide their own schedules. Flexibility cannot be micromanaged, and neither should it be. It varies based on businesses, jobs, and employees. Organizations need to be open to placing even more trust in their employees for the best results.
3. Train managers for a hybrid world
Training and upskilling managers to supervise employees in a hybrid work environment is critical. To implement FWA policies, strong organizational leadership with an open, flexible mindset will be required. Employers should make a commitment to educating the workforce on how digital transformation is affecting the company and how it could affect job duties. Organizations should help managers by providing them with the tools to succeed in a world of flexible work.
Learn More: Hybrid Work: Definition, Meaning, Benefits, Best Practices (darwinbox.com)
4. Implement a holistic digitalization strategy
Organizations should prioritize implementing the technology required to optimize hybrid work. The Malaysian workforce believes that the government should invest heavily in upgrading the country's digital infrastructure. 76% of employers said in a poll that they would be willing to subsidize their employees' work-from-home (WFH) utilities and internet costs.
5. Incentivize to encourage learning
The transition to a digital workplace has enabled the success and acceleration of flexible work, particularly in recent years. Companies can consider modifying their remuneration strategy to encourage the workforce to shift toward learning new skills that facilitate digital transformation.
6. Build the right skills and capabilities
Developing the competencies workers will need in the digital future will help shift talent and abilities. According to PWC's Hopes and Fears survey, 88% of employees are ready to learn new skills or completely retrain to remain employable. According to a Gartner study, 89% of HR leaders agree managers must lead with empathy in the hybrid environment. Organizations should increase soft skills training in the areas of teamwork, listening, and empathy in the workforce to enable successful flexible work.
7. Reimagine the workplace
Everything organizations know about work, the workforce, and the workplace need to be reimagined. Employees have started to prioritize flexibility, diversity, and choice. Organizations should create a work plan for the post-pandemic, hybrid work period. This would include practices such as communal work environments, work rotation, and hybrid work arrangements that are driven by flexibility. Physical workplaces are crucial, but companies can modify them to serve new roles and purposes.
According to the 'Human Experience' survey by People Matters, respondents would like to have access to a broader variety of foods (76%), well-being and health services (75% each), sports services (68%) and services that "make life easy" (65%). The top three areas for improving one's experience in the workplace are designated areas for focused work (such as concentration pods or phone booths), socializing, and learning and development.
The Advantage of Flexible Work Arrangements
A Gartner poll revealed that organizations that offer a high degree of flexibility are almost three times more likely to show good employee performance. The recent FWA rollout in Malaysia is aimed at providing employees with the convenience of planning and adjusting their working hours to suit their needs.
Businesses that take advantage of these provisions to provide additional flexibility will be positioned to have an edge over the competition in hiring top talent and attaining their goals.
To learn more about the FWA announcement in Malaysia, get insights into the perspectives of different stakeholders, and figure out how to implement the changes seamlessly, download this comprehensive guide.