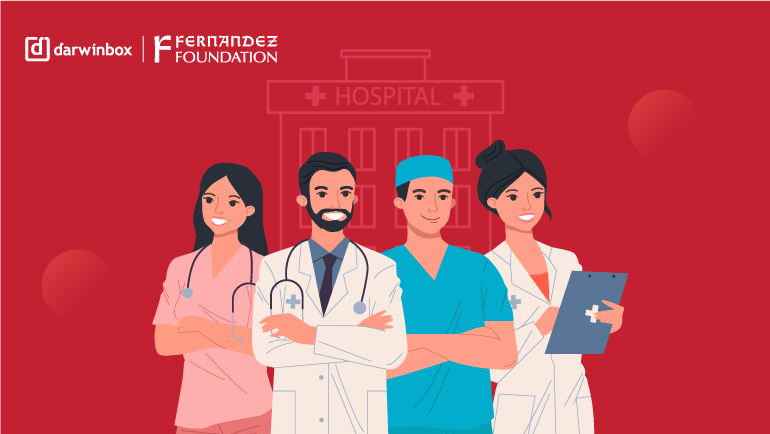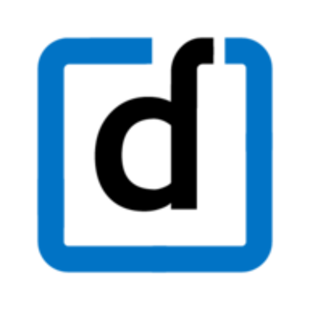 Business Philosophy
Fernandez Hospital, which is a part of the Fernandez Foundation, runs on the belief that every life is precious, and one must do their best to preserve it. Being a maternity hospital, they realize that pregnancy and the delivery of a newborn can be a daunting task that brings with it a list of risks. To combat these unwanted interventions that prevent safe delivery, Fernandez Hospitals have curated a team of experts with experience worth decades. Their consultants and staff can help minimize risks during delivery, which protects the life of both the mother and the newborn child.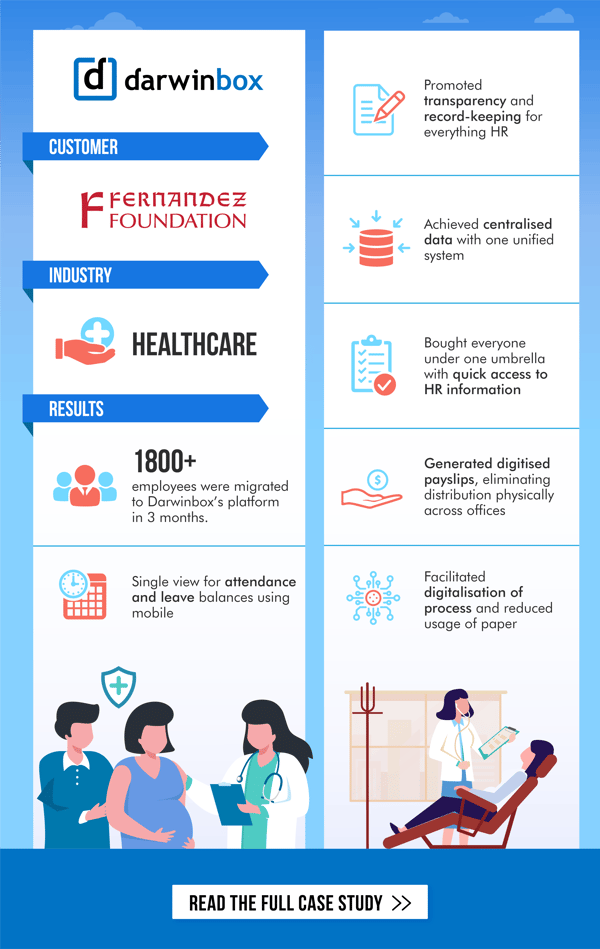 Vision
To create a world where comfortable delivery is accessible to pregnant mothers from all classes, allowing them to lead a dignified and respectful life.
Breaking the Barriers
For an organization that was manually functioning, transforming it into a digital one was a challenging task. The project owners created a strategy that was explained to the teams at the hospital to build transparency and maintain trust. Taking one step at a time, the HR Head ensured that everything was taken care of on time and with the acceptance of the employees that would later be affected by this change being implemented. Training sessions were conducted, and this led to the rise in the adoption rate of the platform amongst employees.
Wishlist
Streamlined HR processes that are available to all on Darwinbox mobile platforms.
Reduced Usage and wastage of paper through digital transformation.
Generating payslips online, saving time on physical distribution across offices.
Results:
1800+ employees shifted to Darwinbox's platform within three months.
Single view for attendance and leaves on the mobile application platform
Digitized processes resulting in saving paper and making it available for all to access
Promoting transparency and easier recordkeeping across all offices
Any and all data available at the touch of a button
"It wasn't easy for us initially as it was a complete culture shift from using paper, pen, and excel, which was pretty convenient, to move to a system which is designed already in a certain way. It was difficult and challenging for us to understand and buy into the idea of an HRMS at first, but we soon realized that it would bring in transparency and improve the productivity and efficiency of the business through the automation of manual and repetitive tasks."

Gowri Chintala Siddamshetty, Group Head HR, Fernandez Hospitals Pvt. Ltd