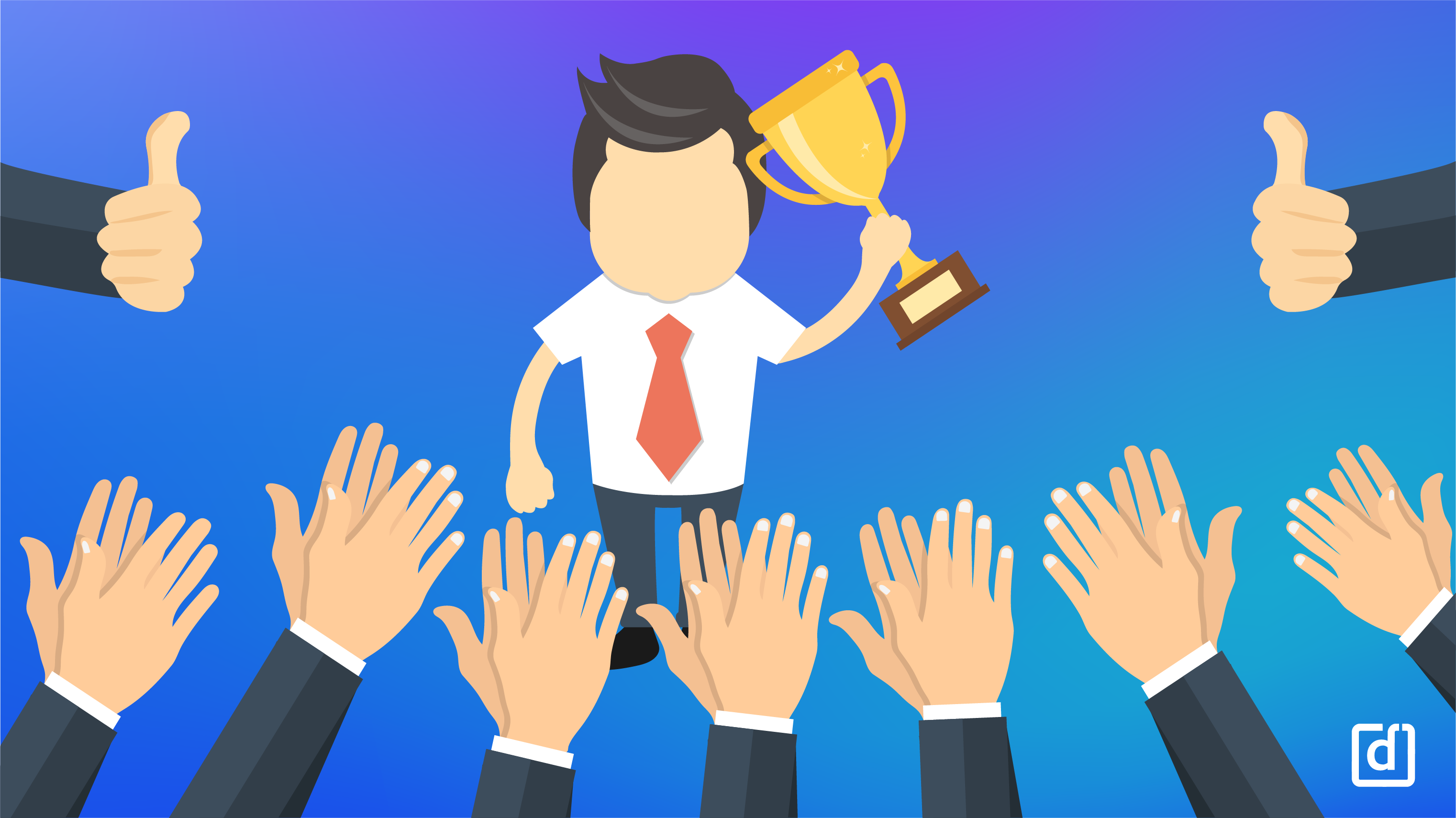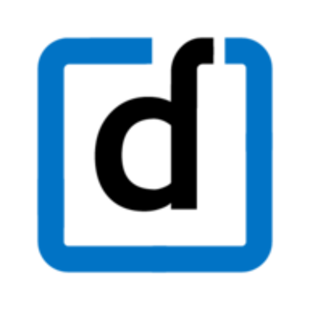 Developing a positive, result-oriented workplace culture is something that modern-day organizations aspire to achieve and are actively working towards. And there simply can't be a better way than leveraging a system for engaging and recognizing your high performers at work! As your HR Technology partner, in order to set the ground for recognizing daily wins and team triumphs, it was vital for us to first create a meaningful employee recognition platform that's easy to implement and use company-wide. And we did!
Below are some of the interesting features available in the module:
Peer-to-peer Recognition
Plan & Moderate Budgets
Continuous/Nomination based Rewards
Gamification through Badges & Leaderboards.
Here's a brief of some of the exciting features that you can have access to by exploring Darwinbox's brand new rewards and recognition module.

Peer-to-peer Recognition:
Social recognition is central to the concept of community. Therefore, receiving feedback is gratifying and helps in fostering a high-performing culture across the organization. By virtue of its configurability, Darwinbox allows the admin to configure particular programs. They can thus define which set of employees within the organization can recognize others under a particular program. The restriction can be defined as per designation, band, grade, division, employee type, and assignment framework.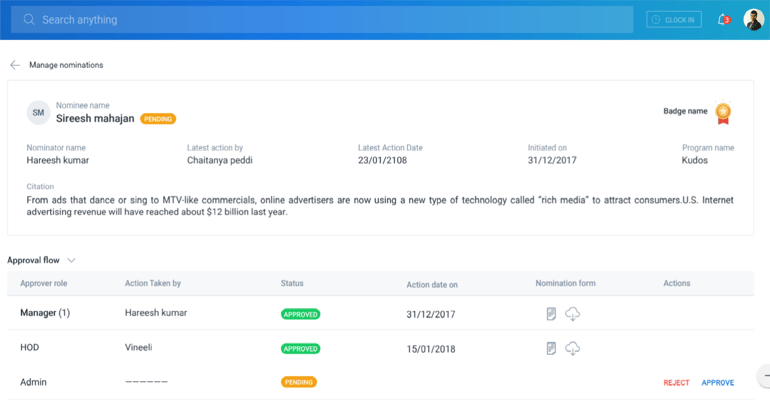 Plan & moderate Budgets:
Allocation of budgets and moderating it is one critical area which needs immediate attention while using a system for rewards. The process of allocation can also be automated. This feature allows HR managers to define their budgets as per the size and the requirements of the teams. Allocation of rewards' budgets across business units, teams and managers can be done using Darwinbox.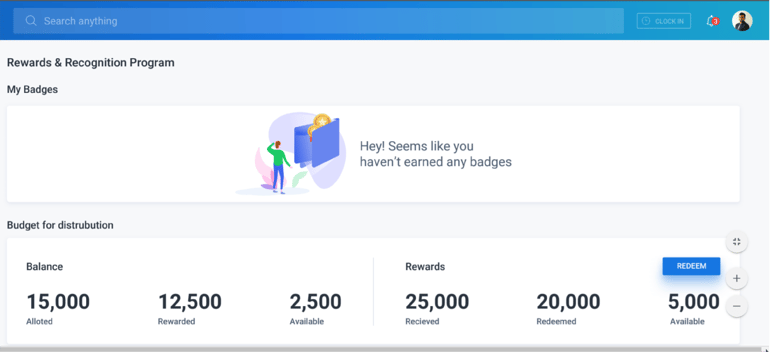 Continuous/Nomination-based Rewards:
A well-deserved pat-on-the-back should never be missed out. Keeping the same in mind, this feature facilitates 360-degree rewards and recognition where anyone - a superior, a subordinate or a peer- can recognize an individual's achievements. A nomination is created and sent for approval depending on the nomination workflow and once approved, the nominated employee receives the reward.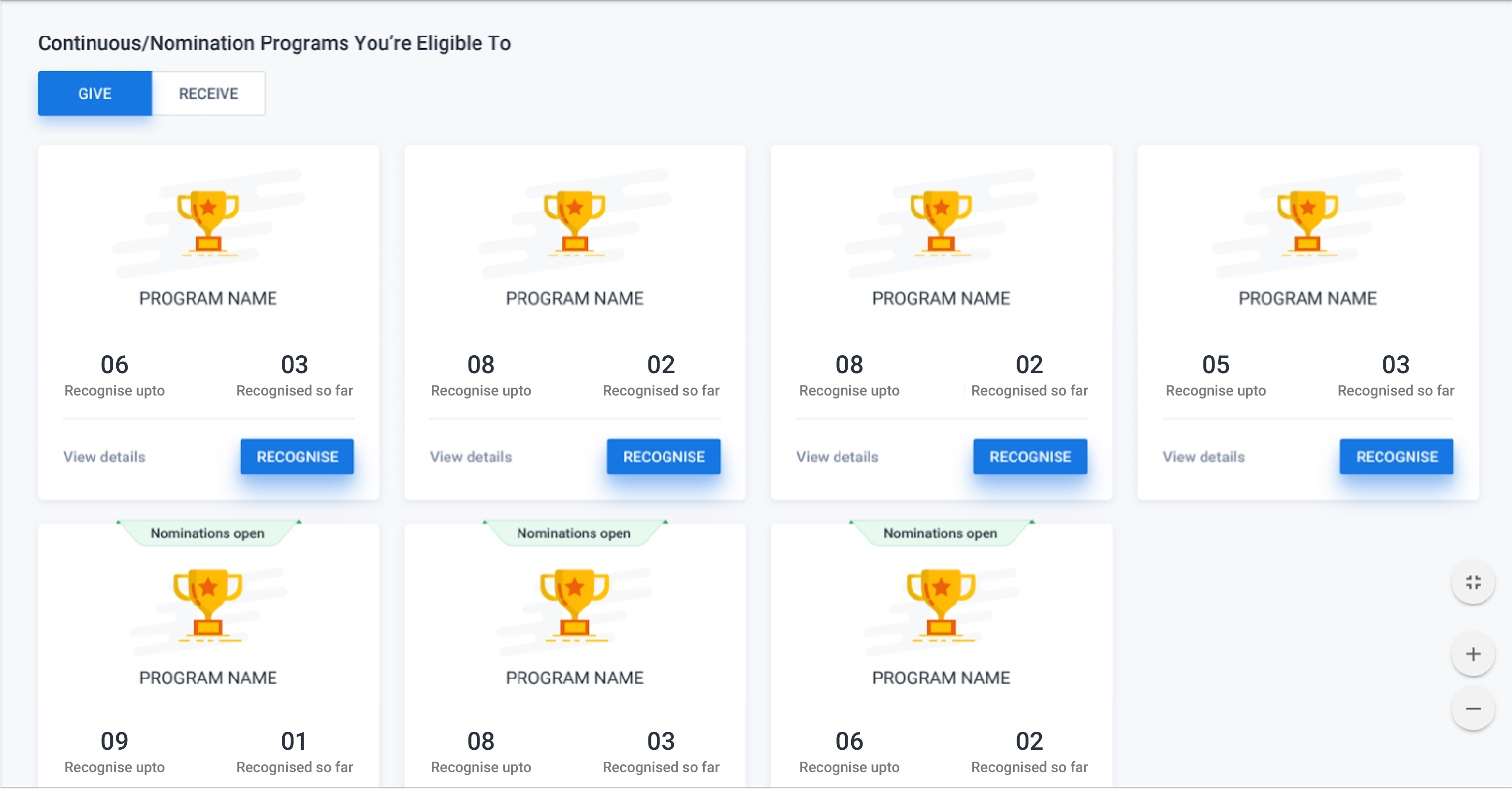 Gamified Leaderboard:
A leaderboard displays are known to motivate the employee to move to the top of the list. Users are ranked according to the badges they have received or the points that they have accumulated. With badges being awarded to the employees based on their performance, this is an impactful method to drive performance orientation.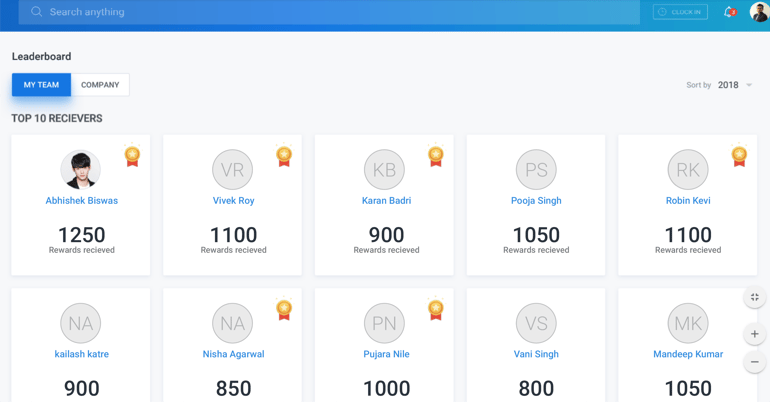 These reinforcements help build employee confidence and set guidelines for recognition-worthy behavior. And getting recognized for every achievement and milestone completion motivates employees to be self-driven and perform better.
To know more on the complete module schedule a demo with us today.
Setting up Employee Recognition program is a great way to build a winning culture in an organisation - so if you don't have one, here's what you need to get started - Download the Rewards and Recognition Starter Kit here.