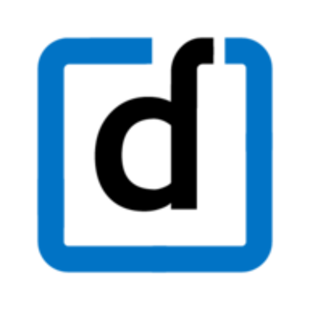 A deluge of content has already been written about 'Product Market Fit'. It is almost like a de facto conversation you have with anyone to whom you say, "I am the founder of xyz startup."
While the same basics apply for a SaaS product, we realize that the most important question is, how do we ensure success for our angels (initial clients) and then soon transition to a scientific success engine where we are able to take care of all of our clients at a 100x scale from where we started?
Coming from an organisation like McKinsey, where Customer Success is the first value, and all of us are taught through trial by fire (Monday to Friday at client location from the first Monday post joining), before starting up I had imagined this was the most natural 'skill' I can contribute as founder of an Enterprise Product.
But little did I know about the trials and tribulations of building a product company from scratch, and the roller coaster set of emotions, experiences and learnings it takes you through, which help you arrive at some solid learnings and make this more a science than art.
While the learning is still in progress, here are some of my learnings from the trenches so far which could be useful:
1. Collect Data & More Data
Customer Delight is never a day 1 answer. There are set stages that the client goes through before delight: Excitement >> Apprehension >> Restlessness while Implementation >> Change Management >> Adoption >> Impact >> Delight >> Advocacy
At any point of time your client is in one of these stages. Please keep solving their problems to move them to the right. While you can't skip a step, data and more data is the only way to identify the stage of the company and solve for it. Look for signals and check points which help you classify clients into stages and solve to move them.
2. Balance Quality and Speed
The beauty of SaaS implementations is the fine balance between quality and speed. Speed ensures that revenue is realized on time or earlier. Quality ensures that the experience is of the highest order and post go-live support is kept at the minimum. There is always a chance to better engineer the process but that should justify the impact on both speed and quality.
3. Build Trust - Responsiveness is 70% of the Solution
Enterprise sales are never straightforward. There is rarely a top-down alignment on decisions on adopting a specific technology in an organisation. This results in resistance in some parts of the organisation (if you are lucky in only the small parts). While there are multiple routes to trust building, one simple but effective way is to be extremely responsive - when in doubt over communicate! Responsiveness is step 1 to the trust building across. And in this regard Emails are a boon (especially for the introverts ). Quick responses and good quality emails solve 70% of the issues.
4. Tough But Honest Conversations
Enterprise Cloud products never solve for 100% of client needs exactly (if your products do, please DM me; will take a loan to invest in you). Customers understand this (or need to be educated about the same). This needs the ability to have tough conversations (unless you want to have multiple instances and code bases for multiple clients) Our experience has been that honesty in these situations (mind you these are conversations just after a song and dance by the rockstar sales member!) . You might lose a few clients in the process but is the only way to maintain sanctity of the product.
5. Team Structure: Lifecycle Management vs Specialization
Depending on the kind of product, customer organisation context and speed of growth, it is important to figure what is the capability that you would want to build in your customer success team. One person managing the client end to end gives a better context and helps build deeper relationship versus bringing in specialists (process mapping, project planning, implementation, support etc) at every stage of implementation. Though it brings a lot more depth but also creates multiple touch points for the clients. While most organisations eventually move to specialists, it's important to not do this before all processes are in place.
Additional note : The lifecycle management route has a big key person risk especially if there is no additional customer success member with enough context.
While the above learning could form the basis of rules, the inevitable truth is that the account manager/product specialist is the face of the company and the product. In fact, at Darwinbox, every product specialist (customer success team member) takes complete ownership of the client and is the face of Darwinbox for the client. We are always looking for enthusiastic folks who are driven by impact and have excellent problem solving and client management skills. If you are looking out for such a role or know someone who could be a good fit, please write to careers@darwinbox.in and we would be happy to connect!