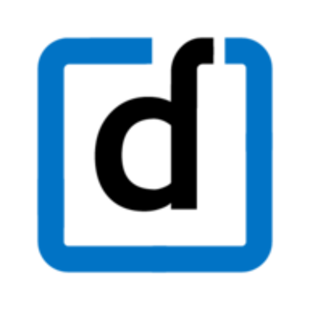 Did you know, a holistic approach to a rewards strategy could help your organization grow beyond expectations?
So what are Total Rewards?
Quite simply put, it's the integration of both monetary and non-monetary investments to give rise to a holistic rewards system. While monetary investments can simply be summed up with salaries and rewards, non-monetary incentives can range from free mentorship to tuition assistantship and child care.
At the end of the day, salaries aren't the only motivational factor when it comes to a job anymore. With younger employees dominating workforces, things aren't quite the way they used to be. Millennials place a very large emphasis on personal growth. While growing professionally is bound to happen in the flow of work, things like communication skills, emotional quotient [EQ] amongst others that foster personal growth are very important to Millenials.
So even if you are offering a great salary package, there's more than employees expect. At the end of the day, it is up to the employer to not just attract and hire employees but retain them as well. And there is no better way than to show candidates the value that lies in the employment relationship. The ability to attract and retain talent can only rise from a robust rewards strategy and in turn, that is what helps an organization thrive and grow.
According to communication consultant Lisa Silcox, an impressive Total Rewards strategy can:
Reduce hiring compensation premiums by 50%
Attracts twice the number of talented candidates who have been passive
Positively impacts the commitment of new hires by 29%
Positively impacts employee commitment by 37%
While it does seem like a great strategy, it's time to ask yourself if you have all the right ingredients in place. Obviously, missing out on anything won't make things better.
Compensation
With a range of strategies to not only incentivise employees, but also encourage retention, there are plenty of both ongoing, short as well as long-term increments that you can turn to. By exploring ideas of Fixed Pay, Variable Pay, Short-term Incentive Pay and Long-term Incentive Pay you to tackle distribution of increments in a better way.
Learn More: Here Is a Complete Guide To Creating Perfect Compensation Management Plans in Human Resource Management.
Benefits
Retirement policies aren't the only benefits employees seek out in jobs. With health, dental and vision insurance becoming an increasingly important part of the package, what sets you apart as a company is offering benefits like pre-paid legal, pet insurance, advance salary loans, college savings plans, disability and life as well as access to wellness programs.

Work-life balance
With technology making work more mobile than ever before, flexibility and agility have become especially important. By allowing an employee to not just work from home, but adjust schedules according to their needs. While some make great early birds, some are at their productive best during the wee hours of the night.
By allowing employees to take time off for personal growth, organizations can prove their commitment to keeping things flexible. With mental health becoming increasingly important, off-days can be very helpful. Similarly, encouragement to pursue interests and talents beyond work as well as taking care of their health and fitness nudge employees to have a life, stay fit and ahead of this game.
Performance Management
A holistic R&R program does not just enable you to track and reward employees, it also encourages employees to establish better expectations, demonstrate their skills, give better feedback and improve continuously. The spike in performance and engagement allows employees to thrive and grow beyond expectations.
With the right set of performance management practices in place, you will be able to better align the goals of your employees to that of your organization. While having the right talent is important what is even more important is knowing how you can nurture it and ensure maximum value from it. Therefore, Darwinbox's powerful, evolutionary and new-age talent management module comes with a whole gamut of features - to cater to every enterprise's performance philosophy.
Talent Development
Having the right learning & development systems, in line with your organization's objectives and your employee's individual growth objectives is the final piece of the "total rewards" framework.
Individual Development Plans or IDPs are one of the hottest things in talent development right now. IDPs assist employees in their career and personal development by clearly dissecting short-term and long-term goals and defining the steps needed to be taken to achieve these goals. Plan your employee's next role and help them realize the heights they can scale in your organization with the Individual Development Plan on Darwinbox Talent Management System.
What makes it relevant in HR?
With the digital revolution changing the way we work, automation has become quite the star, making workspaces more flexible, dynamic and diverse. With new tools being introduced on a regular basis, employee productivity hasn't been better before either. Though there are fears that technology can replace our jobs, the truth of the matter is, the rise in technology is also seeing the rise in new jobs across various sectors.
With enough to choose from, what helps a candidate take the right decision is no longer the salary that's being offered. You see, salaries can easily be matched and talent, poached. So in order to ensure employee loyalty, you have to create a system of rewards that motivates your best employees to commit to you long-term.
Conclusion:
Workplaces, as we knew them, are changing rapidly. Thanks to the digital revolution, organizations are not just trying to break free from feudal rules that dictated structures and processes to adapt to new ones, traditional cultures are also being disrupted. Sadly, in a world so dynamic, retention of talent isn't as easy as you thought it was. But it isn't impossible either. All it really requires is a holistic approach and the willingness to know your employees better.