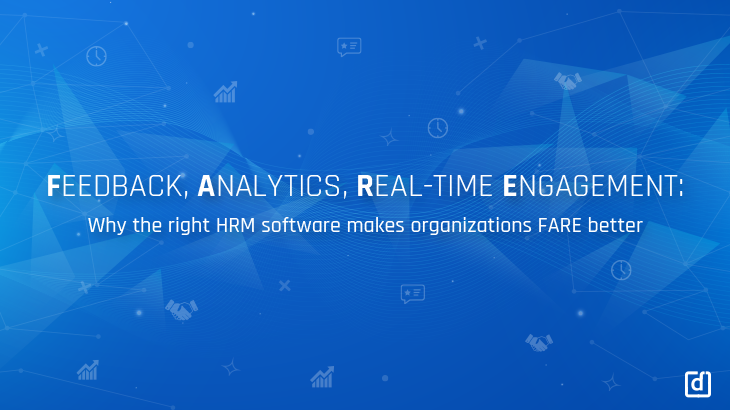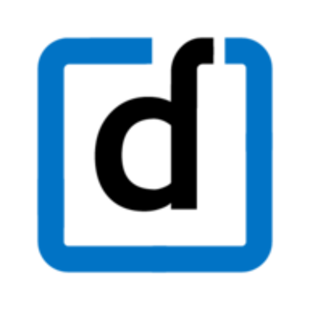 Any technology driven HR professional would agree that some of the most significant developments in HR function have happened in the sub-domains of feedback, analytics, and engagement.
Today, technology has empowered the HR function to leverage available resources to drive optimum, scalable results from organizations Human Capital in these aspects too. Therefore an HRM Software that enables the coming together of the golden trio of people, process, and policy is exactly what enterprises need to facilitate a holistic and fulfilling ecosystem at workplaces.
Let's have a look at how these aspects have evolved under the umbrella of technology:
Feedback 2.0 :
The right HRM software can simplify as well as facilitate the process of giving and receiving feedback from the employee. It brings aspects like goal cascading, 360° feedback, etc. online; making it more transparent and accessible; thus raising the trust and transparency quotient of the entire process. The constant recording of performance related inputs through continuous feedback and performance journals makes sure no achievement, regardless of the magnitude, goes unnoticed. This, in turn, helps curb phenomena like recency bias that can be a major source of employee turnover and attrition.
Also, through timely and regular feedback, the right HRM software can also help to chart out an ideal career path, identify roadblocks and resources to achieve them, while monitoring progress. Moreover, it helps put data points to action by providing data-backed insights to determine the scope for improvement. For e.g., merely telling someone that they can do better does not do good when compared to a feedback that uses solid data points citing past examples to prove a point.
Predict, prevent, promote!
Business arms today are heavily data-driven and there is no reason why HR function should remain untouched. Big data and modern-day data analytics are helping organizations make sense out of parameters that affect recruitment, retention, training, compensation, etc. Thus empowering strategy oriented decision making. An HRM software becomes a one-stop solution for such insights as it consolidates data from sources like core employee data, engagement information, talent record, and more!
In fact, due to recent development in predictive analytics and machine learning, some HRM software solutions are now able to predict, that too with high accuracy that who is going to take leave from the company soon. Moreover, data storage and analysis in the cloud also empowers the decision makers by giving them round the clock, wholesome access to useful information.
Easy attendance tracking:
In order to make the technology that is already so indispensable in our lives, all the more integral to continue working safely and smoothly, features like Facial Recognition can be integrated with Geo-Tagging to give employees a completely 'touch-free' attendance punching experience. With employees working in multiple shifts post-COVID lockdown, keeping track of each employee's work and productivity levels becomes tricky. However, Darwinbox's IP restricted Clock-ins provide a 360-degree solution for this problem. This feature allows organization to maintain certain IP restrictions in order to validate any virtual attendance punches throughout the day. To know more about the power of touch-less attendance, check this article.
Real engagement happens in real time:
Employers all over the world are realizing the importance of employee engagement and deploying technology to up their engagement game by using methods like gamification, internal social networking portals, pulse surveys, etc. Some even go the extra mile to develop and deploy their own rewards programs. So if employees participate in fruitful sessions like learning activities, their actions get accounted in the HRM software to be converted into tangible rewards. This is also the ideal platform to recognize your top achievers in media and meetings.
Another often overlooked aspect in which an HRM Software can contribute to employee engagement is through career and succession planning programs that allow an employee to understand their career trajectory. It becomes better if the employee can also see the training, skills, and efforts needed to progress to the next level in the functional hierarchy. This approach makes career growth quantifiable and achievable for the employee.
While having the right talent onboard is important, it is even more important to know how you can nurture them and ensure maximum value from them. Therefore, Darwinbox's powerful, evolutionary, and new-age talent management module comes with a whole gamut of features - to cater to every enterprise's performance philosophy.
These principles are at the heart of our new-age, intuitive HCM platform. Darwinbox is an enterprise software that is built for adoption and scalability. Schedule a demo today to help your HR function FARE better!
Here is a list of top 50+ best HRMS software that you should really look out for in 2020.