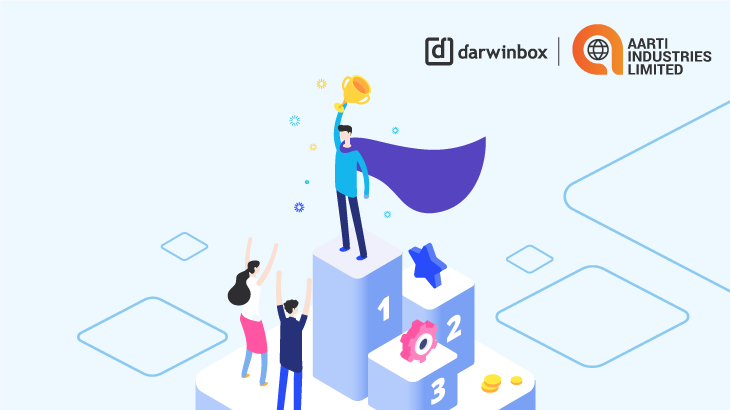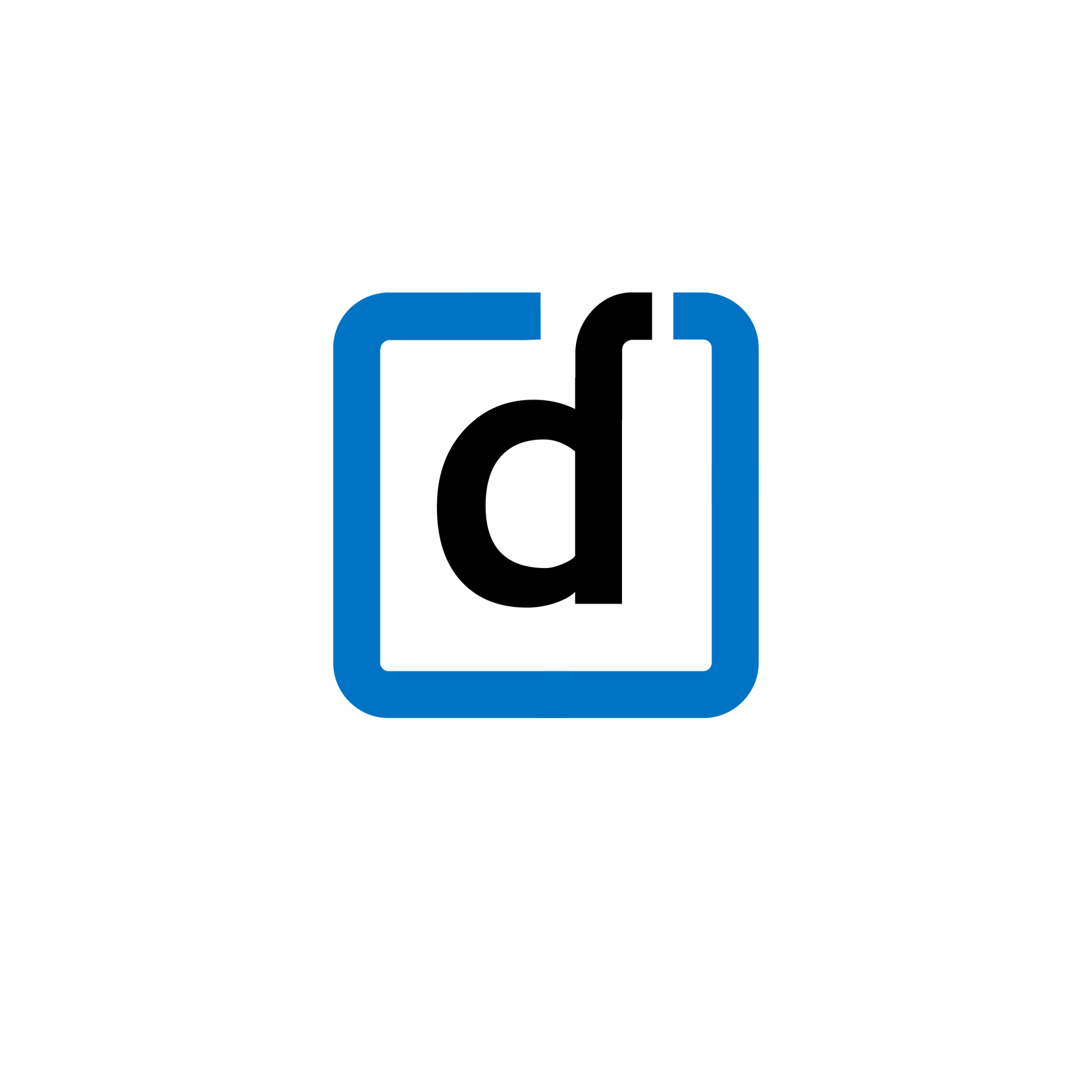 A global leader in the manufacturing of specialty chemical products, today Aarti Industries have evolved to become an organisation with a culture where individual excellence along with team-building skills are promoted. While the organisation was using an HCM platform earlier for its HR management needs, they wanted to move away from a system that was just data-entry centric and addressed their R&R requirements better.
After evaluating a few competing platforms, they ended up choosing Darwinbox's Rewards & Recognition Module for their Employee Engagement needs. Darwinbox helped the organisation with better consolidation, recordkeeping, availability of data, and within 2 days, Aarti was able to implement the complete Rewards & Recognition Program throughout the organisation and provide the employees with a seamless rewarding experience.
The program included -
Gamified Badges & Leaderboard
Nomination Reward Programs
Peer to Peer Recognition
Integrated Rewards Marketplace
Event-based Rewards
Visibility on Enterprise Social Network(Vibe)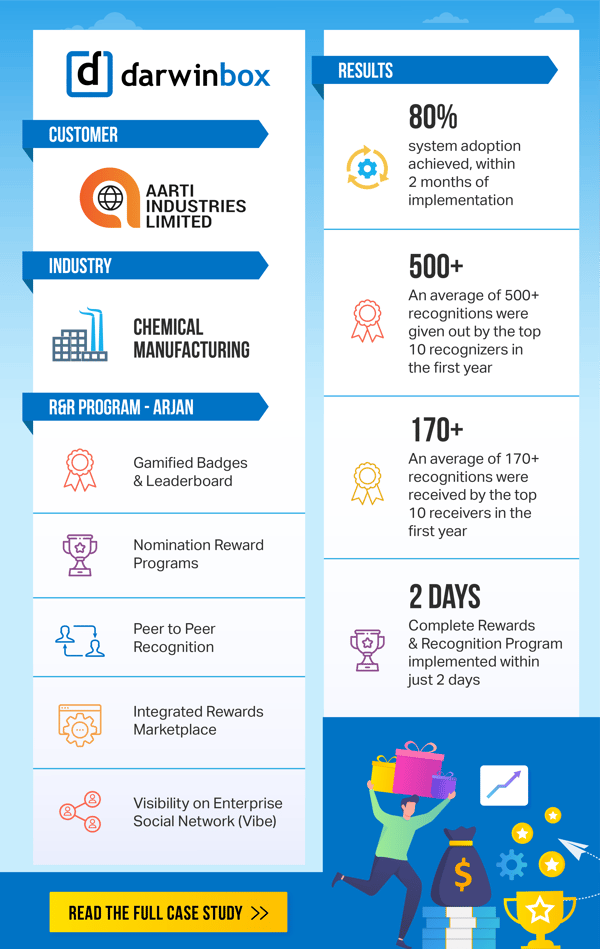 Challenges:
The majority of the workforce was distributed across remote locations spread in different zones, hence making the shift to a digitised, centralised R&R platform had to be concurrent to be effective.
Driving awareness about the benefits of the program and motivating employees (especially the ones working in manufacturing plants) to actively be a part of it.
Driving the adoption of this platform was a major task.
Solution:
A customised Reward Program - Arjan
Service awards, performance incentives, and awards for outstanding contribution, which had previously been handed out via offline mode at various plant locations, were converted to the Award Points program and started getting announced on one common online platform with visibility across the organisation.
Some of the key features about Darwinbox that were appreciated across the organisation which drove the design and adoption of the program were-
The badges.
The thank you, well-done buddy, and appreciate the effort cards.
The simple flow chart of the entire module.
Mobile-based Reward Program which solved for adoption challenges and usability.
To know more about the key reward programs that Aarti leveraged that led to an adoption rate of above 80% within 2 months, Read the full Case Study.
Results
80% system adoption, within 2 months of implementation.
An average of 500+ recognitions were given out by the top 10 recognizers in the first year.
An average of 170+ recognitions were received by the top 10 receivers in the first year.

Implemented the complete Rewards and Recognition program in just

2 days.
"Arjan (Darwinbox's R&R program) is a great platform for employees at Aarti Industries that seamlessly consolidates employee Rewards and Recognition processes into one easy-to-use solution. With Arjan, employees and managers can recognise each other, redeem rewards, access exclusive corporate discounts, and measure success which translates to the HR department spending less time managing programs and more time driving results."

Aakash Thakur, Head COE, Total Rewards & HR Digital, Aarti Industries