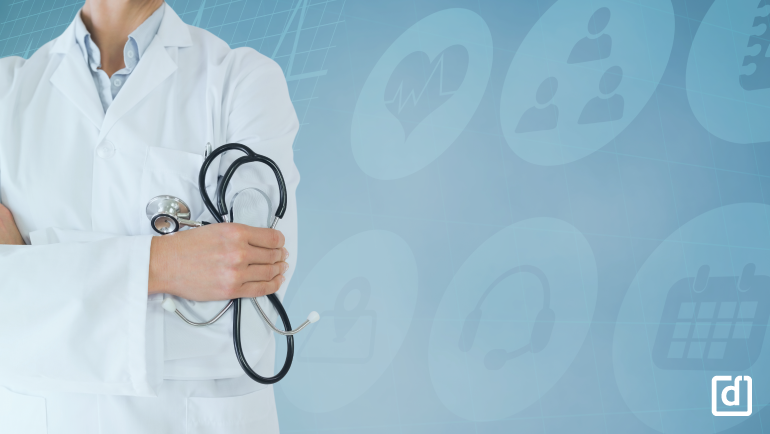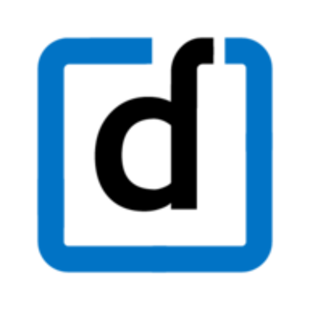 A pandemic of the scale of COVID-19 has put unimaginable pressure on the healthcare sector across the globe, and India is no exception. With hospitals and clinics stretched thin in a bid to lead the efforts to control the spread of the virus, the management teams have turned the spotlight towards freeing up workforce bandwidth by improving the process inefficiencies ingrained within healthcare systems.
Current Scenario with Healthcare
The healthcare sector has primarily relied on archaic systems and manual processes to manage several of its operations to date. While that may have worked earlier, the magnitude of the crisis today allows no leeway for system redundancies and human dependency.
Attendance management and shift rostering in several hospitals and clinics are, even today, heavily reliant on physical documentation or excel sheets and manual tracking methods to track shifts worked and to process salaries independent of a system, which is often time-consuming and error-prone. Furthermore, even if an HRMS system is in place, they are outdated and require extensive manual involvement of the HR teams to make amends and exceptions. This dispersed data and the lack of a single source of truth leads to cost implications and frequent delays in processing payroll.
"As the healthcare workforce evolves, HR Bandwidth needs to be more aligned to strategic aspects of the business than getting consumed in taking care of mundane tactical tasks to resolve on-ground challenges."
Outdated systems often use unintuitive UI, causing poor adoption, and thereby requiring multiple manual interventions. The rigidity in the systems also makes policy changes complex, which holds the healthcare sector back from adapting to changing business contexts promptly. Besides, precious workforce bandwidth is lost on mundane tasks, which can instead be diverted to cater to the strategic needs of the business and enhance productivity.
Can HR tech be the right solution?
With the current scenario putting an additional strain on already limited resources, there is a necessity now to reduce the burden of time-consuming, redundant tasks on the employees. HR Technology could be the solution that can address the current challenges while also offering a flexible alternative that can adapt as the pandemic unfolds across locations in the country.
A few ways in which the right technology can streamline processes within the healthcare sector:
Ease in managing a distributed workforce: With doctors and nurses spread across the country leading the frontline battle to contain the spread of the virus, an intuitive HR system accessible through smartphones could bring clear visibility on what is expected from the employees with little manual intervention. Agility could also help healthcare systems scale up critical care capacity on demand. A dynamic HRMS with a mobile attendance system integration proves to be one of the highlights of the many apt features available.

The question now arises, how can you manage a diverse workforce ? The answer to this lies in the following points -

Attendance Management with Facial Recognition:
It has become a growing concern to limit any physical contact as much as possible. With attendance tracking features such as facial recognition, the possibility to entirely eradicate the need of any physical punches for attendance has opened up. This particular feature under an attendance management system can prove to be an absolute value addition to keep our healthcare workers safety, paramount. A mobile attendance application like this surely brings in ways to keep up with the work productivity whilst maintaining safety altogether. Here is a quick read to know more about touchless attendance.


e-Notice Boards:
A sector like healthcare demands important information to be available all the time, especially for its employees. With a highly configurable HR Tech, e-Notice Boards can be set up which will broadcast important information to the entire institute seamlessly.


Seamless shift rostering: Irrespective of the pandemic, a key challenge in managing the healthcare workforce is the hassle of shift allocation and employee rotation. By taking away the need for manual excel or paper-based records or HR interventions for approvals, employee scheduling and shift rostering can be done by the respective supervisors for their teams on the go with the right technology. Updated features can help employees initiate shift change requests directly for a manager's approval rather than approaching an HR or requiring manual intervention.

To get a better understanding, let's look at some of the definitive ways an HRMS can help you manage shifts -

Shift Allotment:
It' has definitely been a growing concern in terms of heavy work-time the healthcare employees are going through. This becomes a major concern in terms of their wellbeing. And the best way to deal with this is in distributing their workforce into multiple shifts. HR Tech can enable organisations to allot different shifts throughout the week with the help of features such as Shift Blocks that allow you to assign different day-wise shifts to the employees throughout the week.



Flexible Workflows:
HR Tech with flexible Workflow features which would give organisations the ability to make processes seamless with approvals mandatory where ever needed. This can help health institutes effectively monitor processes so that there is no ambiguity or chances of mishaps.

"When we brought in Darwinbox into the picture, it became an enabler for managers to allot the shifts for their teams. They could modify shifts, add backdated allotment for shifts worked, and also switch weekly offs of their teams seamlessly." Vijaya Diagnostics Centre
Minimize HR dependence: Manual efforts across functions require several back and forth transactions that also needed intervention from HR managers. With a unified tech solution, the reliance on HR managers can be reduced while giving more autonomy to employees and their managers to make necessary changes in attendance management and roster shifts as circumstances evolve. This mechanism provides the teams on the ground the flexibility and fluidity to move around specific processes to manage their personal needs while serving patients in the best possible manner.
Automated Payroll Processing: Integrated HR tech solutions like Darwinbox provide the management team with a single source of truth. Equipped with these features, the accounts teams can easily access historical records of the shifts served on a real-time basis and automatically calculate salaries to ensure there are no gaps in payroll processing. Moreover, with a single source of data, management teams can make better-informed, data-backed decisions to keep their workforce engaged and make their organization resilient in times of crisis. Now with Darwinbox's payroll software you can remove all your pain from payroll.
Conclusion
Beyond the employee safety and well-being crisis that all industries are facing, the healthcare industry has been forced to evolve overnight to meet the rising demand to care for coronavirus patients. HR Technology could be the best solution to fall back on to help their workforce warriors focus on the core task of caregiving and support the needs of the patients well.
Several organizations in the healthcare industry have already started digitalizing their process. One great example is that of Fernandez Hospitals, one of the best hospitals in Hyderabad, that recently underwent an HR Tech transformation that helped them boost accountability, increase transparency, significantly save HR bandwidth, and make life easier at work. Here's the success story of Fernandez Hospitals on digitising HR to serving humanity with care.
Reach out to us to understand how you too can level up your systems to fight this battle.