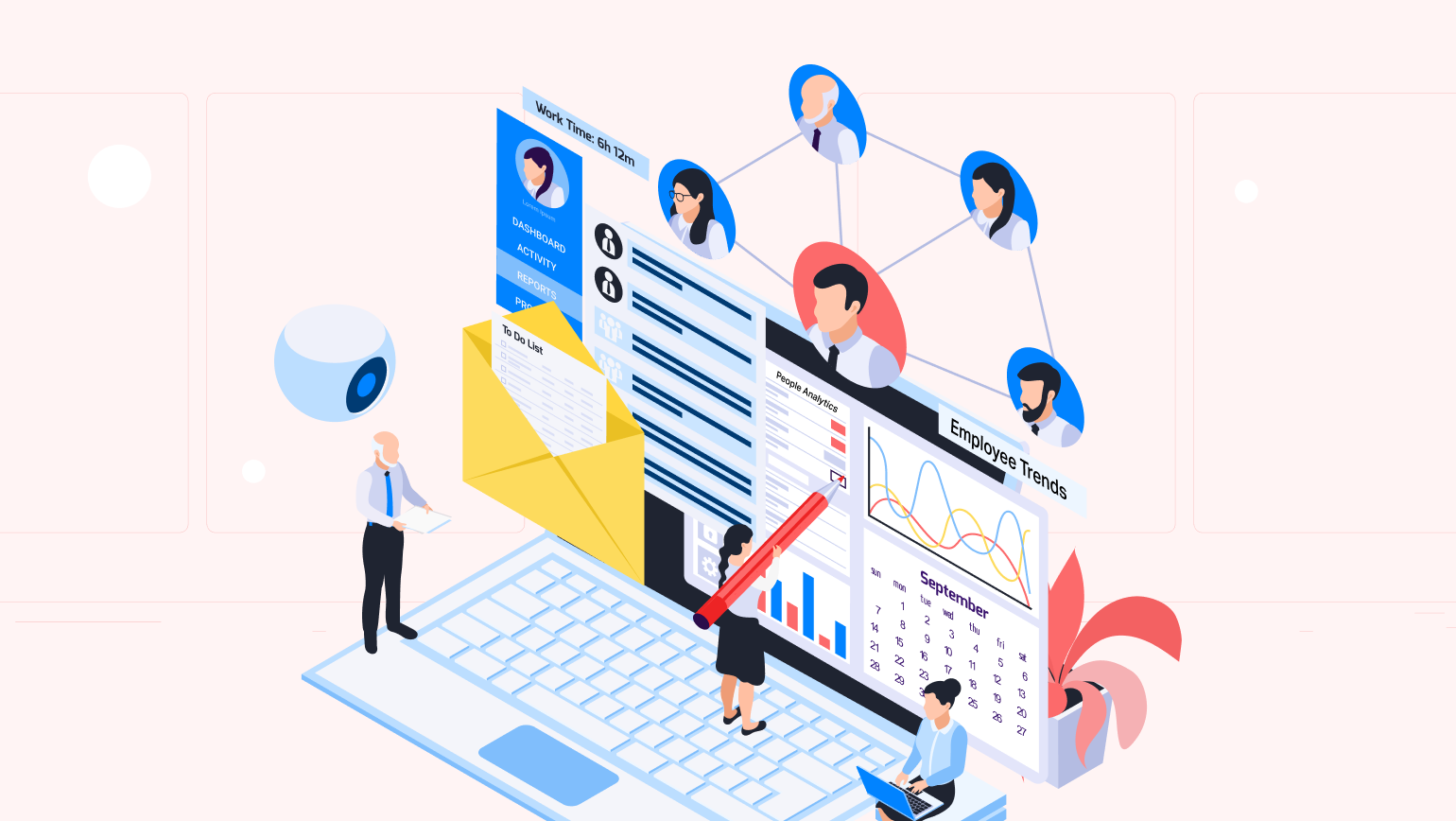 Employee engagement is the most integral part of creating a wholesome employee experience for the workforce. The right employee engagement tools make it easier and more efficient to execute and manage. This article discusses the top employee engagement tools you could use.
The key to managing employee temperament and engagement levels is to track them throughout the employment lifecycle.
Using software to streamline and track practices is the most prudent way to ensure employee satisfaction.
Our team has researched the needs of employees, the ideal employee experience, and successful employee engagement strategies to curate a list of employee engagement tools that organizations can use
Top Employee Engagement Tools for 2023
Here is a list of all the kinds of employee engagement tools that can help HR professionals enhance the employee experience for the workforce and enable a culture of high performance:
1. All-in-one HRMS
To build future-forward organizations that are equipped to deal with all kinds of uncharted market conditions, leveraging the best and the latest HR tech in the market is important. HRMS platforms allow employees the kind of intuitive interface they desire to access HR services.
All-encompassing HR tools provide access to:
Talent management

Timesheets and attendance

Payroll

Travel and expense

HR service delivery
Recruitment and onboarding

Employee engagement

Rewards and recognition

Performance management

People analytics
An all-in-one HR tech platform, like Darwinbox, would also provide a consolidated space for collaboration, networking, and building an internal marketplace with communities. A unified platform gives the workplace an opportunity to build a social circle within disparate teams.
2. Communication software
With the hybrid working model in full swing at organizations across the globe, bridging communication is critical to cut through the chaos and sustaining high levels of productivity.
Communication tools are highly effective in bringing people together and empowering them to collaborate and engage with their work and co-workers.
It is important to note that for distributed teams, emails are the most prominent method of communication. However, emails tend to lack a personal connection that could never capture the essence of everyday communication.
Emails are not an answer to watercooler conversations that help build stronger interpersonal connections and they do not encourage co-workers, peers, or subordinates to come up to their colleagues with questions and quick advice, which is more possible with face-to-face communication, calls, or even text. These are factors that a mobile-first solution could quickly and efficiently solve. Therefore, it is essential to provide the workforce with access to multiple communication platforms that can empower the employees to come together and solve for collective goals.
3. Rewards and Recognition Software
In a world where the motivation to work, workplace morale, and the work culture hinge on personal validation, recognition, and rewards act as a powerful driving force.
Gamification and rewards are efficient ways to encourage healthy competition, fruitful productivity, and, most importantly, engagement. Giving and receiving rewards and recognition gives people a chance to come together and reflect on their achievements and celebrate them.
Reward and recognition software will enable your organization to create a culture that drives motivation and appreciation. It is a software solution that helps with effective people management. With features that facilitate individual recognition, employee discounts, and employee engagement surveys, R&R tools provide a more than a satisfactory approach to enriching the EX.
Learn More: Gamification: Playing Your Way To Better Employee Engagement
4. Feedback Tools
Feedback tools work by gathering information and creating actionable plans to enhance the employee experience for the workforce. Most feedback tools work in three steps, and these enable HR to survey, connect, and coach employees and produce a work environment that promotes constant upscaling. In this way, the HR team gets to work off valuable insight and create strategic employee engagement practices on the fly.
Feedback tools give way to continuous and 360-degree feedback that sets the precedent for performance improvement. These tools provide state-of-the-art features that transform the employee experience with regular and frequent check-ins and career path mapping.
With actionable insights and accurate analytics, HR professionals have real-time data to work with for mapping out employee experience strategies for the employees. 
Learn More: How To Perform a 360-Degree Performance Review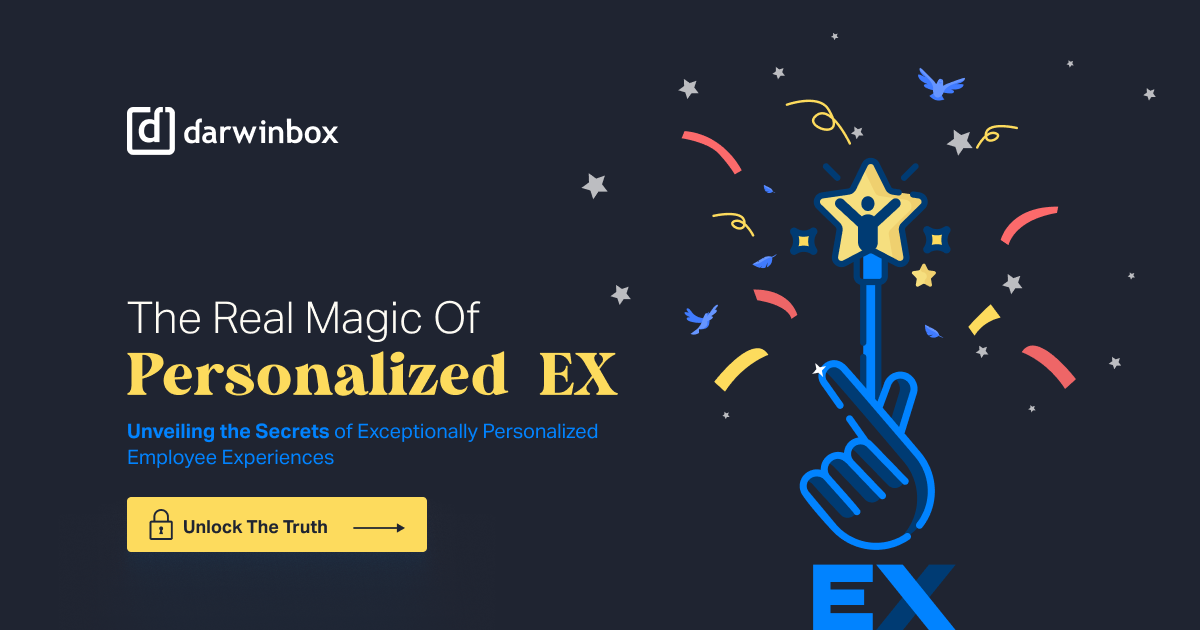 5. Video Conferencing Tools
The usage of applications that facilitate video conferencing saw a rapid boost during the COVID-19 pandemic when teams working under one roof suddenly dispersed. These became the primary medium for communicating within teams and engaging the workforce.
Quickly organizations discovered that this is the easiest gateway to employee engagement for distributed and/or global teams. For synchronous communication, for setting up a weekly happy hour, or gathering fortnightly to celebrate achievements with a wine-from-home setup, video conferencing is the obvious choice of platform.
Such platforms allow organizations to bridge the physical and communicational gap across teams all over the world. They enable teams to get together for informal team-building events and discuss the nitty gritty of business as usual.
Today every team and every organization has its own pick of a video conferencing tool. However, it might be time to reevaluate what you are using to consider the value it is bringing to you in terms of enhancing employee engagement.
Learn More: 80 Employee Engagement Ideas to Boost Company Morale
6. Talent Management tools
Tools that help to plan, hire, and manage, and talent assist HR leaders and people managers handle the best asset a company could have – the employees. Not only do the accurate analytics from a talent management tool enable better performance, they also help empower employee engagement by aligning employee goals with business outcomes.
Talent management tools enable constant growth by leveraging real-time analytics and eliminating bias. These platforms also help the management reward employees towards their work towards achieving collective goals.
Finding the right talent is also made easier with talent management tools. The strategic insights and accurate analytics provided by these platforms help enhance the processes of hiring onboarding, performance management, and workforce planning, all at once.
7. Learning and Development Tools
To ensure that your workforce is content and happy, you must facilitate constant learning so that the employees can assess and reassess their skills and keep going forward on the path to improvement. Providing your employees with a roadmap for individual development will give them a growth plan to look forward to and thus push them to engage with their employment journeys more.
L&D practices, when planned well, will help you strengthen the team's skills and reinforce their capabilities. This step will not only help you keep performance high, but it will also leave your employees feeling more content with their role at their employment.
Therefore, it will help to adopt tools that facilitate everything from compliance training, and onboarding to tailored courses and supportive coaching for your employees.
8. Performance management Tools
Frequent and descriptive feedback with a path to constant growth helps enhance employee engagement. As a continuous process with regular check-ins, clear KRAs (Key Result Areas), and defined KPIs (Key Performance Indicators), performance management is a holistic process that helps enable organization-wide transparency and effective upskilling.
Performance management tools, with accurate analytics on the performance metrics of every employee broken into all the relevant and defined categories, empowering people leaders to enable performance improvement. In addition, it also helps the employees map and track their performance and gauge feedback to bring significant changes into the way they work, hence bringing about real improvement.
These tools effectively help the management coach their workforce and provide clearer feedback to the employees.
9. Employee Perks
Employee benefits are a vital component of employee retention and can determine if top talent chooses to join or remain with an organization. Benefits are an investment in employees' well-being. These programs help generate long-term gains including greater productivity, lowered absenteeism, lower turnover, and higher morale.
Tracking and executing employee benefits programs to enable employee engagement can be a real hassle without a digital platform helping you map everything out.
Employee benefits tools also impactfully improve EX for companies since these bring the power of choice to the employees. It helps people leaders effectively display benefits plans and enable the end-users to choose whichever package they like.
It helps the HR professionals facilitate selection, enrollment, and cash-in for these benefit plans. Not only do these software platforms help align employee interests with the kind of employee experience the company wants to provide, it also streamlines the process of signing up for these benefits by bringing everything under the same roof.
10. Employee Wellness
A successful company with a healthy work culture comes to be with the contribution of the employer and the employee. Thus, their well-being should be one of the biggest priorities for an organization. For holistic employee development and effective health promotion, health and wellness initiatives are crucial for employees.
Wellness initiatives practised by a company should be easy to learn and navigate for both the HR leaders and the end-users, and this is where employee wellness tools come into the picture.
Employee wellness tools support the employees in achieving their objectives and their highest state of general health and well-being. These tools help facilitate the appropriate care to the employee at the appropriate time by using the current health data and medical insights.
11. Engagement Survey Tools
Organizations should regularly survey their workforce; most businesses do so once a year. Regularly seeking employee feedback demonstrates to workers that management is genuinely interested in how they view their workplace.
Employee engagement survey software helps employers and managers easily create, distribute, and collect custom digital pulse surveys, live polls, and questionnaires and gather real-time feedback from their employees.
It can include various user feedback formats, such as checkboxes, drop-down menus, and free-form text fields. These facilitate for the admins to view and analyze collected feedback through the digital survey platform, which often includes various data reporting tools, such as bar graphs or line graphs.
Learn More: 41+ Top Employee Engagement Survey Questions You Must Ask
Employee engagement software enables businesses to get the most out of their workforce in a healthier, more holistic way. With features that promote feedback, gauge opinions and feelings, and acknowledge accomplishments, these tools can help drive employee engagement throughout the lifecycle of an employee.
Schedule a demo to rebuild the EX at your organization with Darwinbox.