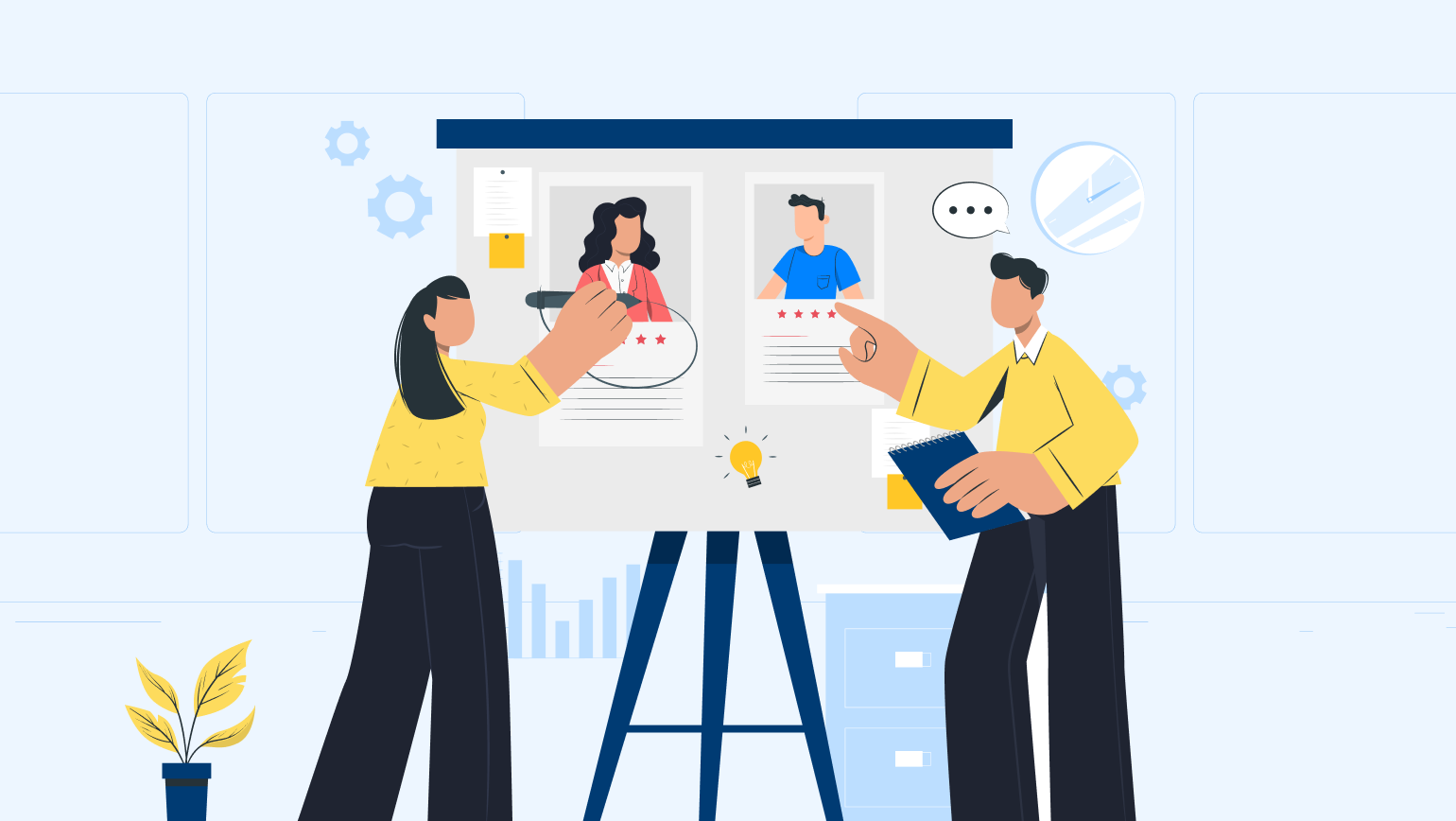 The ideal employee experience (EX) requires purpose-driven processes at every stage of the employee lifecycle to ensure a harmonious work culture. However, most old EX practices have all been played out. Now is the time to rethink, redefine, and reinvent your employee experience strategy.
From analyzing leave requests to ensuring the right balance of diversity, employee experience (EX) is reflected at every stage of the employee lifecycle.
It is critical for organizations to ensure that every step, be it in terms of talent development, recruitment, onboarding, employee exit, employee engagement, compensation and performance management, and other HR service delivery reflects a consistent and seamless employee experience.
While HR teams have been working to consistently improve employee experience practices, it is time for us to dig a little deeper and rethink our EX strategy now, because the needs and expectations of employees have evolved in the last few years.
Here's everything you should know before you set out to revamp your employee experience strategy:
The definition of employee experience strategy

Steps you need to take while crafting an EX strategy

Best practices for enriching EX

Advantages of having a good employee experience strategy
First things first:
What is an Employee Experience Strategy?
The strategy to build employee experience will look like a comprehensive plan that encompasses all HR functions and processes. The ideal EX strategy will address and cater to all the needs, preferences, and motivations of the workforce. It will show visibly higher levels of:
Productivity

Morale

Engagement

Commitment

Performance
To design an employee experience strategy, we need to start with an employee experience journey mapping exercise to help us identify the events, interactions, milestones, and important instances throughout the employee's employment journey.
How do you ensure that you're building a sound model for your employee experience strategy? Let's find out:

Steps to Craft an Employee Experience Strategy
To build or rebuild an EX strategy, following the employee experience design thinking format will help, as it promotes ease, innovation, and engagement.
Here's a simple plan you can follow for creating an employee experience strategy:
1. Empathize
To formulate a strategy to improve the employment experience for the workforce, you should start with discovering what the employee experience looks like at present. To gauge this, you must follow the employee journey closely and collect actionable data that may quantify this experience. Therefore, the first step would involve gathering data and analyzing it to get a better understanding of what the workforce wants and what the organization can do for its employees.
2. Define
As you work with the data you receive from running surveys among the employees, you will come across patterns leading you to the areas where there is definite room for improvement. You will now be able to clearly define the problem or area of concern. This is a critical stage in the employee experience journey mapping process and acts as a blueprint of how HR can improve the employee experience.
Learn More: 41+ Top Employee Engagement Survey Questions
3. Ideate
Once you have identified the problem areas, it is time to find solutions to these problems and ensure a seamless experience for employees. This part of the process is all about keeping the creative juices flowing. The ideas must then be shortlisted based on the ones that will be most efficient and will work best for the culture and values you have in your organization.
4. Prototype
This is the stage when you create prototypes from your ideation process and put an execution process corresponding to all the great ideas you have shortlisted.
5. Test
Now that we have crafted innovative solutions to all our problems and have chosen a path to streamline the processes, it is time to put the plans into practice. The testing stage for your employee strategy will look like a mesh of applying new methods and gaining feedback from your employees.
Learn More: Design Thinking in HR: An Explanatory Guide
Employee Experience Strategy Best Practices
Employee experience can make or break a brand. Hence, while working on it, it is valuable to learn from the market and keep in mind the employee experience best practices.
Here's a short list of best practices that you must include in your EX strategy plan:
1. Career Path Mapping
A meaningful employee experience is essential to make the employee's stint at a company memorable and fulfilling. One of the best ways to do that is to ensure professional growth for all individuals in the workforce.
People upskilling results in business upscaling, when done right.
Career path mapping with the right reinforcements, mentor-mentee programs, regular skill assessments, and automated development plans should be an indispensable part of your employee experience revamp plan.
2. Predictive Hiring Analytics
We are a part of an extremely competitive market that is constantly working to cater to the needs of tomorrow. We are creating future-ready, disaster-proof, and highly equipped workplaces that predict what is needed and provide for it. While not many companies acknowledge it, it is important to know that the EX starts right at the job application stage. To start on the right foot, you must provide your candidates with a seamless and consistent brand experience that translates into employee experience as they move ahead in their employment journey.
We live in a talent-driven world where data is the real currency.
Digital-first, modular HR solutions that work with real-time data to drive strategic people enablement decisions would be the most strategic move to enhance employee experience.
For instance, Chaintanya Peddi, Cofounder and Product Head at Darwinbox, recently said in a fireside chat that:
"The organizations that quickly invested in new and innovative methods of decision-making and leveraged technology and data to scale up are not just surviving; they are thriving."
3. Robust Talent Management Process
Employees need to experience constant growth. They need visual reminders that they are improving and actionable advice to get there. Therefore, a rich employee experience strategy would have a constant loop of feedback, reviews, development plans, and recognition.
Another initiative to ensure a rich employee experience for the workforce would be to add the process of frequent, timely, regular, and accurate talent assessments. Talent upskilling translates directly into the upscaling of an organization. You must design your talent management process in a way that the key result areas for tracking performance are clear from the get-go
Every employee should have access to their growth plan.
To ensure a smoother EX journey, you must ensure to set up key performance indicators (KPIs), and track how, why, and when, there are deviations from these set targets.
4. Ensuring Continuous Feedback
Regular, fair, and continuous feedback is the key to holistic growth. Every employee wants to see themselves grow with the company, and facilitating this with clear improvement steps, is crucial. This is a simple but extremely impactful practice ensure a more productive journey for your employees. Continuous feedback received from managers, peers, and other stakeholders is an invaluable asset for every employee. It is the shortest and quickest path to performance improvement.
The map to a smoother and more enriching EX would have simple performance improvement plans like continuous feedback.
Ensure timely feedback, performance reviews, and fair appraisal cycles by leveraging the best of HR tech. With workflows to oversee every step in the performance management cycle, harmony is maintained across hierarchies.
5. Employee Experience Journey Tracking
Finally, another best practice that will help you bring your whole employee experience strategy together, would be to track the whole employee lifecycle and ensure that employees have delightful experiences at every step in the journey. With the right tools, workflows, and identifiers in place, you can track key elements and use those data points to further improve EX.
Tracking change is the way to mapping progress.
With an HRMS system in place, the achievements, milestones, and recognitions received will act as visible sources of motivation for the end-user, i.e., the employee, and a great source of performance indicators for stakeholders.
The Advantages of Crafting an Excellent Employee Experience Strategy
Implementing an EX strategy is how employers successfully attract and retain top talent. There are multiple benefits that come with charting a good employee experience strategy:
1. Rich Employee Experience Allows the Privilege of Choice
With the right employee experience strategy in play, every employee has access to their growth plan and has the option to choose how they want to drive their careers. This, in turn, helps the company stay cognizant of the talent demand and upscale quickly and strategically.
2. Higher Engagement Translates to Better Productivity
A straightforward way to work on productivity and performance is to keep the workforce happy and engaged. Better EX for the workforce will translate into higher engagement, reinforcing the culture of high performance. Therefore, EX is a critical contributor to everything from the growing motivation to work to creating a culture of high performance.
Learn More: Designing The Employee Engagement Journey in the Digital Age
3. More Commitment With Less Absenteeism
Studies have shown that there is a definitive drop in the quality of work when we compare the deliverables from an engaged to a disengaged workforce. There was a drop of about 18% in productivity and an astounding 60% in the quality of work, corresponding to a drop of 25% in engagement. Therefore, a more engaged workforce will also be more committed to work and their employer as compared to their disengaged counterparts.
4. Richer EX Results in Wholesome CX
A rich employee experience empowers employees to be more engaged. This is a workforce that will end up feeling accountability and pride in the work they do. This leads them to take ownership of their customers' experience. Good CX is a direct result of a rich EX. Happy and satisfied employees convey a positive outlook and assuring behavior to customers, which results in better customer relations.
Quick Recap
Aspects like job satisfaction, positive work culture, and even steady company growth stem from a happy workforce. Give your workforce a reason to be happy with their work by defining a strategy that brings growth and consistency to their employee journey.
So, gear up to accelerate into hyper-growth by catering to the needs of the enterprise in the most holistic way possible by putting an employee experience strategy into motion.
Align business goals with employee growth with Darwinbox. Schedule a demo today!