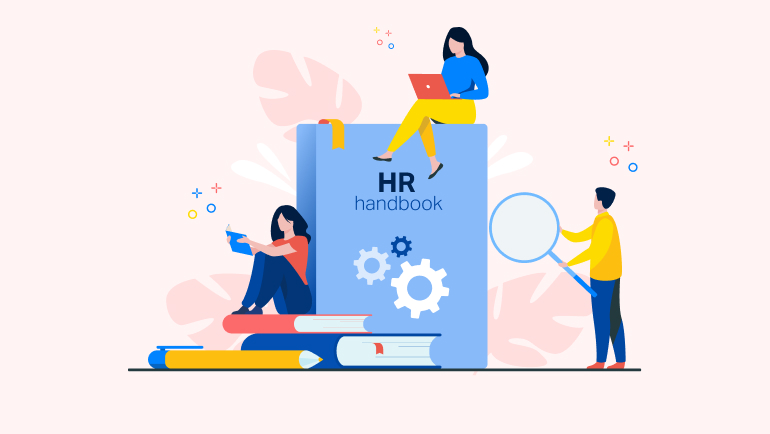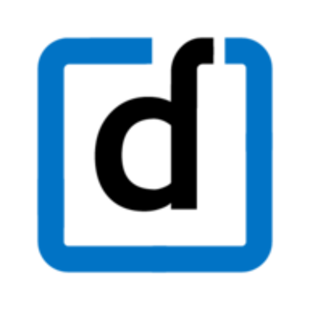 Individuals with exceptional skills are the foundation of any successful business. And, human resource development is even more vital in the age of technology, where skills have a short shelf life. This exhaustive handbook of human resource development gives an overview of its major tenets, components, benefits, and challenges.
Skilled individuals are the backbone of any successful organization. No business can move forward without talented employees, no matter all the insights, capital, and technology it possesses. Human resource development (HRD) lets you build a highly qualified workforce.
What is Human Resource Development?
Human resource development, or HRD, can be described as the process of cultivating and nurturing employees' abilities, expertise, and skills in order to enhance their performance and efficiency – for the long-term success of a business.
HRD is the subset of human resource management (HRM) that focuses on the training and development of the workers in an organization. It includes training an employee after they have been recruited, offering chances to acquire new skills, sharing resources that are useful for their line of work, and other similar activities.
You may think of it as an ongoing series of planned and organized events devised by the company to offer its employees the opportunities to acquire the skills necessary to meet present and potential job requirements.
Types of Human Resource Development
There are multiple approaches an organization can take towards HRD:

Job rotation

: In this approach, the employee/trainee moves through multiple positions to increase his/her exposure and experience.

Mentorship: The employee receives an instructor or mentor from whom he can acquire various skills. They have a chance to acquire knowledge from the best and most qualified peers and senior colleagues. Typically, this type of HRD is reserved for managerial resources.

Internship

: Employees and trainees receive both practical and theore

tical training with no formal employment offer. Several recent graduates participate in internships, whether paid or unpaid. There is less focus on productivity and more on learning.

Instructions

: In this technique, an apprentice is provided with a step-by

-step guide or instruction manual for carrying out his or her task. If errors occur, the trainer also assists in

course correction

. This tactic is well-suited to process-oriented roles, especially in the industrial sector.

Classroom training

: When the num

ber of employees and trainees is significant,

classroom

lectures are held. Lessons are instructive and discursive, but a little less practice-oriented.

Roleplay

: There are simulated fictional situations, and trainees are instructed to act accordingly. For

instance, they may be assigned the role of human resources and tasked with resolving personnel-related issues or preparing a report or calendar for an upcoming task.

Succession planning

: It ensures that a company has a workforce of skilled and competent personnel who can carry out a variety of tasks. They are taught how to take on new or emerging roles, enabling the business to get ready for exits or transfers.

Academic support

: These programs enable employees to study for a postsecondary degree while with

a portion or the entirety of their tuition funded by their current employer. Additionally, some businesses may provide help and guidance for accreditation, licensures, or conferences.

Shadowing

: In this

method of

HRD, a worker observes the duties and per

formance of other qualified and skilled employees

by shadowing them on the tasks they do

. The employee receives instruction on the requirements to carry out this task

and learns by watching senior employees and experts

.



Learn More: Talent Management Strategy to Create a Sustainable Workforce
Why You Need a

Handbook of Human Resource Development
The objectives of HRD are clear. The development of human resources ensures the progress of individual employees, divisions, and the business as a whole. As organizations grow and the business evolves, HRD helps cope with any turbulence. It has primarily three objectives:
Preparing for the future

: HRD enhances the necessary knowledge and competencies for future roles and responsibilities.

Strengthening the organization

: It increases the efficacy and well-being of the organization by means of macro and micro shifts, like the creation of stronger teams.

Bolstering individual careers

: Individualized career strategy and management are improved, preventing employees from becoming dissatisfied and leaving the organization.
Human resource development ensures that your employee has the abilities needed to succeed in their job at present. In addition, it gives your staff members the skills and knowledge required for career advancement, thereby helping both the employee and the organization.
Learn More: 3 Talent Management Challenges That Can Be Solved With Technology
Components of Human Resource Development
According to most handbooks on human resource development, HRD fulfills the following functions:
1. Recruitment planning
The primary goal of human resources departments must be to hire and retain the finest candidates available – in the context of their current skill gaps. When estimating and organizing your human resource checklists, you must account for the fact that employee development will aid in closing any remaining gaps. Planning, hiring, and retention are three of the most important HR concerns, and they have to involve HRD capabilities.
2. HRD policy development
Human resource development management determines the business's core requirements and develops procedures and guidelines to satisfy them. This is accomplished with a cycle of developing, launching, tracking, and optimizing developmental initiatives. HR teams gather inputs and update these policies regularly and ensure that initiatives fulfill the demands of workers, businesses, and specific departments.
3. Performance management
A performance management system matches employees with the strategic goals of the organization. These systems weave together techniques and tools to evaluate and improve the performance of employees. This component of HRD allows managers to continually review their teams as per a standardized system, so they can steadily get better or fix poor performance.
4. Career pathway mapping
Career development is focused on the identification of one's interests, values, and skills, as well as the cultivation of these abilities for future employment. Individual and organizational operations are included. Individually, the HR team supports career planning, knowledge transfer, and internal movement. Organizational activities consist of postings for jobs, coaching, and job counseling by managers.
5. Job design
Companies use job design to create new jobs or add tasks to existing ones. This enables a business to achieve its targets by letting more employees run more tasks for the organization. To accomplish this, HRD enhances the link between roles and qualifications, allowing employees to perform new tasks with increased value.
6. Organizational development
Organizational development entails fixing the deficiencies of a business through teamwork. Human resource development assists in fostering a shared enthusiasm for finishing new and ongoing tasks. HRD helps action performance analysis to determine the obstacles facing the company and how new abilities and talents can help.
7. Learning and development (L&D)
L&D sessions are included in HRD to tackle specific talent deficits. This must take into account both the company's requirements and the employee's personal goals. The L&D component of human resource development management may include cross-skilling opportunities, which helps maintain a leaner organization. It may also include tactics like gamification so that employees remain engaged in your HRD plans.
Learn More: Driving Learning Interventions with Tech
Benefits of Human Resource Development
By following a handbook on human resource development closely, companies can benefit in a number of ways. This includes:
1. Build a competitive business
By establishing a formal HRD program, you can ensure that workers acquire a vast array of skills, thereby enhancing the organization's competitiveness. You can teach them not only "hard" skills, such as using software or how to execute predetermined processes, but also advanced strategic and managerial skills, like tactics for negotiating or creating new products. This fosters talent that will differentiate your company from the competition.
2. Simplify recruitment
If you only hire individuals with pre-existing talents, you immediately restrict your recruitment possibilities and usually end up investing additional funds. This not only makes recruitment tougher but also inhibits your company's long-term success. A robust human resource development program enables you to hire for promise, potential, and cultural attributes – and then train individuals for specific roles.
3. Increase performance standards
Regular training and development can improve the overall performance of an organization. In a nutshell, well-trained employees perform at their optimum, which benefits the organization. This is because HRD nurtures commitment and transforms the mindset of the workforce towards change. Workers are now more prepared to adapt to change as an outcome of their enhanced skill sets.
4. Improve the work environment
Investing in human resource development management is a great way to cultivate healthy workplace relationships. Trust and respect between the organization and its staff members are strengthened by a flourishing learning environment. Furthermore, HRD programs encourage employee participation. In turn, this fosters teamwork, leading to a healthier workplace.
5. Boost employee engagement
Companies have experienced difficulty in retaining employees in recent times. They have had to deal with trends signaling a lack of engagement, such as quiet quitting and the Great Resignation. With an HRD strategy, participation is much more intuitive. Greater ties between individuals and their jobs, along with motivating factors such as career advancement and frequent appreciation, translate into a more engaged workforce.
6. Cope with unexpected issues
Whether due to unexpected attrition or a shift in business targets, unanticipated HR situations are unavoidable. Responding to situations in a reactive manner, or as they occur, is ineffective and wastes time. With an HRD plan of action, prospective attrition is already factored into the plan. You can now rapidly replace positions and curb productivity losses that could impact the entire business.
Learn More: 5 Benefits of Integrating LMS and HR Software
How to Craft a Human Resource Development Strategy
There is no "one" handbook of human resource development, and your strategy will have to be tailored to your organization. Here's how you can go about creating one for your company:
1. Analyze organizational needs
Before devising your strategy, you need to have a comprehensive understanding of your organization. Recognize the company's objectives, current positions, workforce, and staff characteristics. Ask yourself, "Can your organization's internal resources execute its business goals?" To comprehend this chain of command and framework, ask your employees if they feel inspired and/or face obstacles.
2. Assess HR bandwidth
Human resource development management can require substantial resources to implement. You have to assess the company's current and required budgetary and logistical capabilities. Compare the two and look for inconsistencies. For instance, if there are insufficient funds, explore methods for acquiring funding, or convert fixed costs to variable costs, such as subscribing to cloud HR software.
3. Gather feedback after deployment
A consistent check-in with employees is one way to optimize your HR development plan. This includes inquiring about progress and targets and also consulting with instructors, coaches, and other people involved in professional development. You also need to gather feedback from employees undergoing development and assimilate all this data to finetune the HRD plan.
4. Improve incrementally
Components of your HRD strategy – training programs, benefits, internal mobility opportunities, etc. – will change as you move forward. People are typically resistant to change; therefore, introducing minor modifications may mitigate negative emotions, particularly if those changes have observable, beneficial effects on workers. Accompany HRD optimization with strong employer branding and HR marketing.
5. Establish standardized metrics
An HR team may gauge the impact of its initiatives and procedures with the help of goals and metrics. By comparing a staff retention metric prior to and following the implementation of an HRD program, for example, a business may determine if the change was beneficial. Measuring the effects of human resource development can help you get buy-in for future activities.
Learn More: The Ultimate Guide to Human Resources
Common Human Resource Development Challenges and Their Solutions
As your human resource development strategy matures, the handbook, too, must evolve to anticipate and address any challenges. Here are a few issues you may face:
1. Adapting your HRD strategies and priorities to different demographics
As workplaces become far more diverse with respect to gender, age, and culture, in a few years, there may be no such person as the average worker. Organizations must address persisting racial and ethnic prejudices, cultural insensitivity, and differences in language. All HR decisions must be made keeping in mind the diverse employees in the organization, and the evolving workforce.2. Competing in the global marketplace
Asian businesses are now ready to face global competition. Numerous organizations are rolling out new technologies, which demand more trained and educated employees. Organizations have to give their staff the skill sets needed to succeed in an increasingly complex market and find success. Additionally, employees must develop cultural sensitivity. The objective is to establish relationships and carry out business transactions across diverse cultures and borders around the globe.
2. Accelerating the pace of upskilling throughout an employee's tenure
To satisfy market demand, your workforce has to upgrade, maintain, and enrich their skill sets all throughout their careers. This demand for lifelong learning will call for continuous organizational investment in HRD. The task at hand for HRD specialists is to deliver diverse learning possibilities for every category of employee, including menial, semiskilled, or white-collar workers. Digital learning solutions that are accessible to all are a way to address this human resource development issue.
Learn More: The Power of an Effective Talent Management System
Conclusion
Mastering the handbook of human resource development was always crucial for HR. And, HRD has become all the more important in a digital world, where the shelf life of skills is low. Research by the World Economic Forum shows that Thailand scored 55% for the digital skills of its population, indicating a gap that needs to be filled by employee development and training. A handbook of human resource development will include various methods and strategies to achieve this.
Discover the technology to execute your HRD plans. Schedule a demo with Darwinbox today!