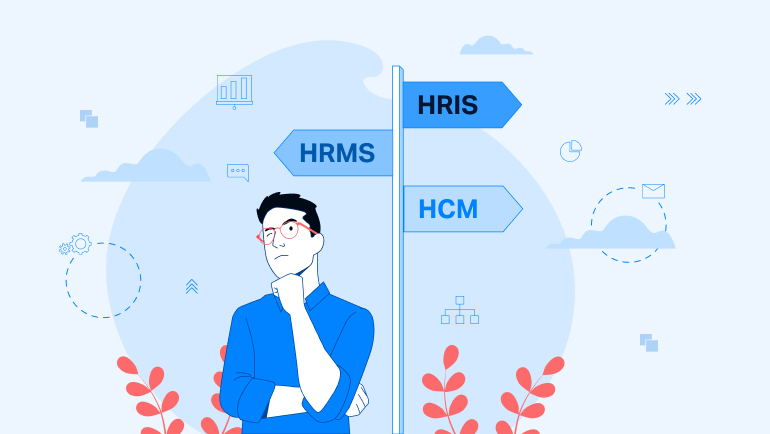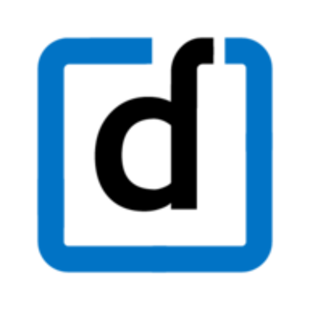 HRIS vs HRMS vs HCM - Confused about which is the best HR solution for your company? Simply explained, HRIS relates to data systems, HRMS to HR operations management, and HCM to the optimization of human capital. This article explains the key differences between HRIS, HRMS, HCM, as well as their similarities. You will also learn how to navigate the debate around HRIS vs HRMS vs HCM to choose the best solution.
Finding the best HR technology can be a challenging task, especially as the HR technology market is seeing a global boom. According to research, HR technology will be worth $76.5 billion by 2031, up from $32.58 billion in 2021. In this market, decision-makers often encounter the terms HRIS, HRMS, and HCM when comparing HR tools and systems.
What is the difference between them? HRIS vs HRMS vs HCM - which one do you need? To answer this question, let us first understand what each of these mean.
HRIS vs HRMS vs HCM - Understanding the Meaning
HR professionals are often misled by the variances and commonalities between HRIS vs HCM vs HRMS. With vendors, marketing professionals, and analysts often switching between these terms when discussing technology solutions, it can be tough to navigate this somewhat complex space.
HRM (human resource management), TMS (talent management system), ATS (applicant tracking system), and LMS (learning management system) are a few of the other acronyms used to describe HR software solutions.
However, the three terms used most frequently to define HR, payroll administration, and talent administration systems are:
HRIS - Human Resource Information System
HRMS - Human Resource Management System
HCM- Human Capital Management
HRIS
A human resource information system or HRIS is a software or digital platform for data entry, monitoring, and management of all HR processes inside an organization. This system enables accessibility to a functional database that ensures all HR systems operate smoothly, no matter whether they reside on the company's server, in a cloud environment, or by a third-party vendor.
Most HRIS systems offer a central database for collecting and organizing employee data. This enables HR teams to enter employee data into the system and retrieve it from any location.
HRMS
A human resource management system or HRMS is an arsenal of software assets and digital tools that facilitate the majority of the HR division's business logic and help in the acquisition, administration, retention, and expansion of its functions.
HRMS is used by organizations for automating tasks, organizing employee data, and generating reports that are data-driven. This system eliminates paper documents and also facilitates several HR activities from one solution.
HCM
HCM software automates and manages employee-related systems, often in an integrated cloud-based environment. The goal is to help organizations prioritize strategic initiatives over repetitive or manual administrative tasks.
To generate reports and establish a simple and streamlined experience for human resources specialists, supervisors, or employees, data is collected from various channels or interfaces. It also includes data dashboards, artificial intelligence, and workflow automation to make work simpler.
The key value-addition of HCM is that it treats employees as human capital and not just a data record to be entered into the system. By virtue of this, HCM platforms cover a wider range of functions, such as rewards and recognition, employee experience, total compensation planning, travel and expense, etc.
Learn More: 50 Key HRMS Features That You Should Know Of
The Evolution of HR Technology: HRIS to HRMS to HCM
Over the years, the conversation around HRIS vs HRMS vs HCM has changed to reflect the primary technologies of the era. Each system has been at the forefront of HR transformation at some point in time and continues to be essential to research in the HR field.
The Rise of HRIS
Since the 1960s, HRIS has been deeply correlated with the data administration of diverse HR processes, including payroll, benefits, and core HR.
As HR teams assumed additional responsibilities, like acquiring talent and hiring, the HRIS assisted with the maintenance, management, and processing of employee details and human resources–related rules and regulations.
Currently, nearly all advanced HRISs are interactive information management systems that standardize processes and tasks while enabling precise documentation and reporting. Today, a majority of people continue to use the acronym HRIS, although smarter options like HRMS and HCM are also available.
The Transition Into HRMS
In the 1990s, HRMS evolved from HRIS to present organizations with a more robust software platform for managing internal HR functions. In the early 2000s, when on-premises systems were widespread, HRMS was utilized to denote HR software suites.
The HRMS helped human resources managers oversee a broad range of duties – employee data management, payroll administration, hiring, compensation, training, and employee attendance. They could aid companies in building a more modernized workforce and deliver data on the most important assets of an organization.
People continue to employ the expression HRMS to describe cloud-hosted systems. However, the term isn't as widely employed when referring to cloud applications that are natively designed.
The Emergence of HCM
HCM has grown in popularity over the last few years. It is a comprehensive suite of cloud-based HR applications intended to enhance the employee experience. It was also around before cloud implementations took over the landscape – but there has been a distinct shift in its application.
Today's HCM solutions frequently include virtual assistants, artificial intelligence (AI), and various other tools that allow user collaboration and data sharing across teams. Other responsibilities include managing performance, learning, succession strategy, and remuneration planning. In addition, tools for business planning, like workforce strategy or workforce modeling, are now included.
HCM encompasses a variety of HR functions, be they data-driven, transactional, or strategic. It shifts the conventional administrative tasks of human resources departments into ways to increase employee engagement, efficiency, and enterprise value.
HCM views the workforce as a fundamental enterprise asset, whose inherent potential can be optimized with strategic planning and management, just like any other valuable resource.
Learn More: 9 Characteristics of HRM that Makes all the Difference
Difference Between HRIS vs HRMS vs HCM
When it comes to the difference between HRIS vs HRMS vs HCM, we can break it down into six parameters – use cases, target audience, key features, benefits, the future of the technology, and potential disadvantages.
1. Use Cases: When to use

HRIS vs HRMS vs HCM
A key difference between HRIS vs HRMS vs HCM is when they are most suitable and the type of organizational need they support.
HRIS is for data-intensive HR tasks
An HRIS is a central repository for workforce data, such as their name, date of birth, and Social Security number (SSN), and houses various information systems. In turn, these information systems support various HR functions.
An HRIS is the simplest and most fundamental method for storing and managing employee data. Typically, it includes benefits, payroll, administration, and time tracking. It is an improvement from handling this data in spreadsheets. However, a few HRIS solutions enable even more streamlined functionalities, allowing a company to add payroll and time monitoring as add-ons.
HRMS is for integrated data needs
HRMS uses the various data documented in the HRIS to help human resources specialists in making data-driven decisions on acquiring, recruiting, and retaining top talent. It also assists in employee development with performance management. An HRMS with integrated data management enables administrators to engage with workers by requesting and acting on their suggestions.
HCM is for multi-dimensional HR management
HCM platforms represent the highest level of HR software complexity. You can increase your recruitment and workforce ROI by cultivating and leveraging employee strengths on a much larger scale. The primary distinction between HCM solutions and HRMS is the intricate nature of the supporting tools, meant for a larger workforce.
For instance, an HCM platform might offer advanced HR analytics that facilitates the interconnection between talent and enterprise-wide strategies.
2. Ideal User: Who Should Use HRIS vs HRMS vs HCM
Owing to the subtle difference in their intended use cases, the ideal customer profile (ICP) of HRIS vs HRMS vs HCM is usually different.
HRIS is for very small or very large teams
An HRIS is ideal for small businesses with a single HR employee or a small HR department which needs primary HR functions such as benefit and payroll administration, and time monitoring. In contrast, larger organizations can use a best-in-class HRIS coupled with other systems. The information stored in an HRIS can be leveraged by HR professionals to accelerate and automate operational HR tasks, including payroll.
HRMS targets medium-sized companies
An HRMS supplements the HRIS with additional features that use HRIS data and is, therefore, most suitable for medium-sized companies or businesses with rapid growth. It has additional capabilities, like performance administration and recruiting, that help growing companies on their road ahead.
HCM is for large companies
Large organizations, specifically those with workers spread across various regions of the world, require an HCM platform. This enables international employers to acquire analytical insights that are more complex than those provided by an HRIS or HRMS. In contrast to an HRIS or HRMS, an HCM unifies data from every module onto a centralized platform to offer enhanced security and insights.
3. Key features: What to expect from an

HRIS vs HRMS vs HCM
Interestingly, this is where the distinction between HRIS vs HRMS vs HCM starts to get blurred. While each has a distinct feature set, organizations can also expect a degree of overlap between the three.
HRIS helps the HR team manage operational data
Its key features include:
Personnel tracking: Manage a digital employee directory, including personal data, contact details, job titles, and more.
Payroll: Compute salaries and wages, subtract the right amount for taxes and benefits, and create checks or direct deposits.
Benefits administration: Allow workers to enroll in benefits, like health insurance, administer data, and monitor compliance.
Time and attendance: Monitor employee working hours and absenteeism caused by vacation, sickness, and other causes.
Applicant tracking: Post open positions on various channels, evaluate applicants, run interviews, and help with the shift from applicant to employee.
HRMS combines HRIS with additional HR activities
Its key features include:
Onboarding and offboarding: Optimize onboarding and departure with features such as email checklists, welcome kits, and digital signatures from candidates.
HRIS foundation: Ensure that the right data is included in employee profiles and use organizational charts to lay out managerial hierarchies.
Talent management: Along with benefits, wages, time and attendance, and recruiting, workforce development tools include performance appraisals and

succession planning.

Self-service: Let staff members edit their personal details, document time-off requests, set and track their own goals, and give them a sense of ownership over their data.
Recruitment automation: Automate fundamental processes like job posting, applicant monitoring, and online submission of applications.
HCM can support the entire gamut of HR needs
Its key features include:
HR administration: Manage employee information, incentives, salaries, performance evaluations, and more, including an employee self-service portal.
Talent management: Consolidate your hiring, induction, training, application monitoring, and web-based job board-sharing tasks.
Labor and workforce management: Intelligently use tactical features like attendance and time management, scheduling, options for self-service, and financial planning.
Integrations: Discover a range of integrated HR tools that leverage cloud and mobile technologies to analyze data from numerous HR or non-HR sources.
Analytics: Dashboards facilitate data-driven decision-making using analytics-based insights on employee engagement, efficiency, well-being, expenses, and organizational health.
Learn More: How To Choose the Right HRMS Provider?
4. Key benefits: Why implement

HRIS vs HCM vs HRMS
The organizational motivation to implement HRIS vs HCM vs HRMS will typically differ in each scenario. That is because of the slightly different benefits you can unlock from these systems.
HRIS helps deal with large amounts of data
An HRIS can assist organizations in efficiently locating and analyzing data by centralizing information and analytics. This leads to smarter decisions on recruitment, dismissal, salary, promotions, and other core HR tasks. In most instances, an HRIS increases the efficacy and productivity of HR administrators.
HRMS strengthens data capabilities and introduces centralization and automation
The biggest advantage is increased employee data security. In addition, HR automation minimizes the possibility of human errors. This further safeguards the authenticity of employee information. Lastly, only a few HR systems in action, makes daily tasks that much simpler – for both employees and HR.
HCM helps adapt to the era of cloud and data analytics
By consolidating information onto a centralized staff repository hosted in the cloud, an HCM system may help companies make better decisions. This enables flexibility, boosts workforce efficiency, and generates fresh possibilities for value addition, like improving employee engagement. Organizations typically adopt HCM software to lower costs and strengthen overall enterprise productivity.
5. The future of the technology: What's next

with HRIS vs HRMS vs HCM
The next point of difference between HRIS vs HRMS vs HCM is the future of the technologies and where they are headed.
HRIS will be embedded in HR software suites
Human resource information systems are now rarely used as standalone solutions. Instead, they are underlying technology layers beneath other HR software, especially people analytics. As HRIS evolves, it will be increasingly embedded in HR software infrastructure as part of the backend system of employee and HR interfaces.
HRMS is moving to the cloud
Traditionally, HRMS was considered to be on-premise HR systems, but this definition is changing. In the future, more HRMS applications will be hosted on the cloud, making it accessible to solopreneurs, micro, and small businesses as well.
HCM will be cognitively enabled
Cognitive technologies like artificial intelligence, machine learning, chatbots, and digital assistants are becoming increasingly common in HCM software. Moving forward, HCM technologies may incorporate generative AI, further reducing administrative and iterative work for HR teams.
6. Potential disadvantages: What to consider when implementing HRIS vs HCM vs HRMS
Finally, when conducting a comparison between HRIS vs HRMS vs HCM, one should also remember the potential disadvantages of each solution.
HRIS is typically difficult to integrate
There are a few things to consider with the scope and limitations of HRIS. Traditional human resource information systems are not designed to play nice with other databases. They have their own information standards and structures, with a complex data import and export process. However, modern HRIS tools aim to rectify this and improve upon the scope and limitations of HRIS.
HRMS focuses on process maintenance rather than value creation
HRMS software is great at converting paper-based or manual processes into a digital format. However, it may not be well suited for those looking to embark on a process transformation journey. Value-adding features like workflow automation and cognitive tools are not available in all human resource management systems.
HCM can have an overwhelming number of features
HCM solutions are undoubtedly feature-rich, but for some customers, this can be a disadvantage. Not every organization needs a multi-level analysis of its workforce, complete with a five-year headcount projection. Implementing and paying for so many features is sometimes an unnecessary hassle.
Learn More: Unique Expectations & Impact Of HCM Technology In Asia Pacific
HRIS vs HCM vs HRMS: A Brief Comparison
Before we look at how to gauge the HRIS vs HRMS vs HCM when selecting HR solutions, let us compare the three technologies.
HRIS vs HRMS
HRIS and HRMS software are both adept at automating routine human resource tasks, notably those that involve data. However, HRMS typically offers expanded customization options.
An HRIS contains demographic data, whereas an HRMS frequently incorporates additional efficiency boosters like questionnaires and performance appraisals. An HRMS can additionally incorporate additional safety features that allow graded levels of user accessibility. Compared to an HRIS, an HRMS features expansive reporting analytics.
HRMS vs HCM
HCM systems offer the most powerful functionalities for executing intricate, long-term HR strategies across various geographical areas. IHRMS systems prioritize simplifying and automating HR duties. Usually, an HCM system includes analytics for a variety of HR operations, thereby helping strategic decision-making. In contrast, an HRMS tends to be used to boost the efficacy of HR processes.
HCM vs HRIS
As the most extensive of all three of them, HCM systems have a wider and more strategic focus than an HRIS, which focuses primarily on operational data.
HCM systems incorporate additional features, like performance administration, training management, applicant experience management, and automated orientation. Similarly to HRMS, HCM systems permit the integration of data from a wide range of sources, which, nowadays, mostly happens on the cloud. This enhances the formulation and achievement of strategic objectives, supported by advanced qualitative and quantitative analytics.
Learn More: A Promising HCM Software Can Reshape Human Capital Management
Similarities Between HRIS, HRMS, and HCM
All three systems serve a similar purpose. They automate the HR departments' work processes and help improve efficiency. Furthermore, they help with other HR-driven processes that encompass the rest of the organization like evaluating performance, recruitment, and training.
The possible advantages of all three alternatives are widespread and substantial. HRIS, HRMS, or HCM adoption will increase staff retention and efficiency. Organizations will experience diminished attrition, lowered labor costs, and eventually higher profits.
HR systems are also continually being used to gauge and improve employee experience as a whole. This can increase employee happiness and commitment, leading to, in the long term, greater customer loyalty and satisfaction. An HRIS, HRMS, or HCM can be tailored to fit this purpose.
As a result of these similarities, the lines between HRIS vs HRMS vs HCM are blurring today. All of these systems have the following features or characteristics:
Flexibility: Unless otherwise agreed upon by the customer, almost all modern HR systems can be offered as a cloud-based solution by way of software-as-a-service (SaaS) licensing agreements. As a result, the solution is far more scalable and affordable than legacy systems.
A single system of record: This acts as the basis for an integrated solution. It supports every stage of the employee lifecycle, from hiring to retirement. HRIS, HRMS, and HCM are all capable of serving as systems of data inventory and retrieval.
A wide range of functionalities: Modern HR systems don't merely automate basic operations like payroll, employee relations, and benefits administration. Recruiting, induction, training, scheduling and expense management, and remuneration modules support talent and staff management strategies.
Employee experience tools: Using video, conversations, recognition from peers, polls, and self-service options, these tools are meant to help workers feel connected. Employee-centric capabilities are present in contemporary HRIS, HRMS, as well as HCM solutions.
Reporting: A comprehensive HR solution offers reports on data encompassing savings in time and money, attrition patterns, and programs for diversity and inclusion. Others will use peer reviews and benchmarking or artificial intelligence (AI) to identify trends and make suggestions.
Learn More: The Power of an End-to-End, Complete HR Software
Factors to Consider when Choosing HRIS vs HCM vs HRMS
Headcount is a great launchpad for deciding which system to invest in, but it is not the only factor to take into account. Other considerations include:
Scalability of features: Companies should determine the kind of features they need based on their workforce size and which sections will require scaling initially. A growing number of third-party integrations might turn unfeasible; therefore, a provider that offers multiple product tiers and add-ons is ideal.
Business maturity: An HRIS is perfect for administering the rapidly growing database of a young company, while an HRMS helps organizations primed for expansion, and an HCM solution supports large organizations in strategizing against competitors. Companies should consider the maturity of their business and HR's role in it when evaluating an HRIS vs HCM vs HRMS.
HR requirements: A business with a high rate of employee attrition, for example, would benefit from an HRMS or HCM featuring advanced recruiting and employee engagement tools. On the other hand, companies looking to bulk hire may want to start off with an HRIS.
Existing inefficiencies: Assess to what extent your existing HR system fails to deliver, and the biggest roadblocks to a favorable employee experience. It is also essential to identify the most laborious HR processes and if new software could actually expedite them.
Vendor profiling: Examine your organization's policies and regulatory requirements surrounding data safety, compliance, vendor diversity, etc., and assess your team's technological proficiency. For example, organizations that cannot host data on the public cloud may have to rethink their HR purchase decision.
An organization will inevitably have to switch to a system that can manage more data storage (HRIS), offer better administration (HRMS), and/or advanced analytics (HCM) as the total number of employees increases. The solution you choose ultimately will combine features of all three, with the added benefit of enterprise-grade cloud hosting, to meet all your HR needs.
Assessing HRIS vs HRMS vs HCM is a cross-functional process
Deciding on the right technology and choosing between HRIS vs HRMS vs HCM is often a confusing task, especially now, when vendors often use these terms interchangeably. That is why companies should follow these steps during the selection process:
1. Maintain a steely focus on your end goals
For instance, do you have to acquire top talent quicker, or do you struggle to retain the skill sets your organization already possesses? Where could automation of processes and records save costs? How do inclusion and diversity encourage the innovation that your business needs to stay competitive? Identify these connections between the outcomes you want and your current workforce.
2. Ask for advice
If you have a large operations team, approach them for help as you zero in on the right system – after the initial research. Even if your HR department is modest, you should speak with HR professionals from different organizations, peruse customer feedback/reviews on websites such as G2 or Capterra, and chat with vendors at conferences. Consider hiring a human resources consultant who can also assist with establishing criteria and preparing a request for proposal (RFP).
3. Assemble a cross-functional committee
This team of specialists will guarantee that your assessment of HR systems and vendors fits the specifications and targets of your organization. If you have employee acquisition, staff management, and compensation management teams – you will have to speak with all of them – along with a mix of finance, IT, and core HR stakeholders.
4. Forecast the returns from

HRIS vs HRMS vs HCM
ROI evaluation is essential when selecting the best solution among the many different HRIS, HRMS, and HCM software available today, regardless of how daunting this task is. You can get an overall projection with the help of basic calculators, but you're obviously going to involve your finance team for a more thorough examination. They can help you designate quantifiable figures that demonstrate the long-term viability of any investment in HR technology solutions.
Learn More: The Ultimate HR Checklist for Startups: Documents, Tools, Processes, and Strategy
Conclusion
At the end of the day, the debate between HRIS vs HRMS vs HCM will continue for the foreseeable future. At its core, HRIS refers to information systems, HRMS is about managing HR operations, and HCM is meant to help maximize human capital. But the lines between them are not thickly drawn, and HR solutions may address one or more of these needs.
Understanding the differences between HRIS vs HRMS vs HCM is a great starting point on your journey toward finding the best HR software. The next stage is to delineate the unique HR features and capabilities you need to start shortlisting vendors.
Accelerate your HR technology adoption journey with Darwinbox. Schedule a demo today!