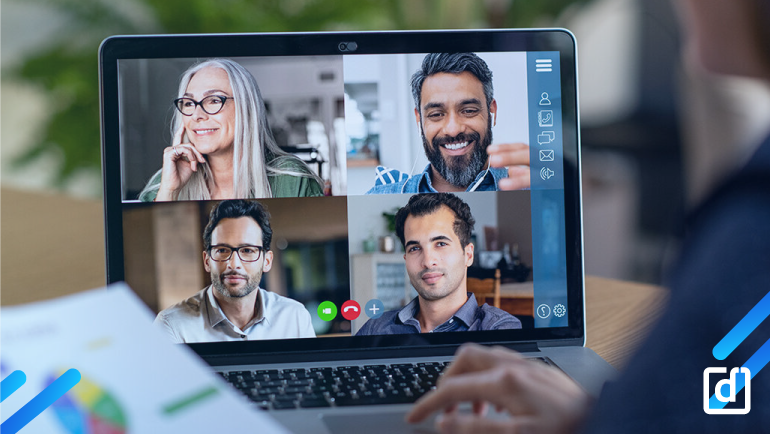 As the COVID-19 situation continues to rapidly evolve and borders close around the world, organisations are beginning to feel its impact on business.
Fear and uncertainty around the situation are prevalent amongst organisations across the globe - where employees are no longer able to go to the office or travel for business. Since one is forced to adapt to these sudden changes whose impact is harsh and far-ranging on possibly everyone in the organisation, it becomes imperative that we rely on technology to transition into the new way of work.
Darwinbox recently hosted a webinar discussing how many of our 300+ Asian enterprise customers are leveraging our platform during this crisis to: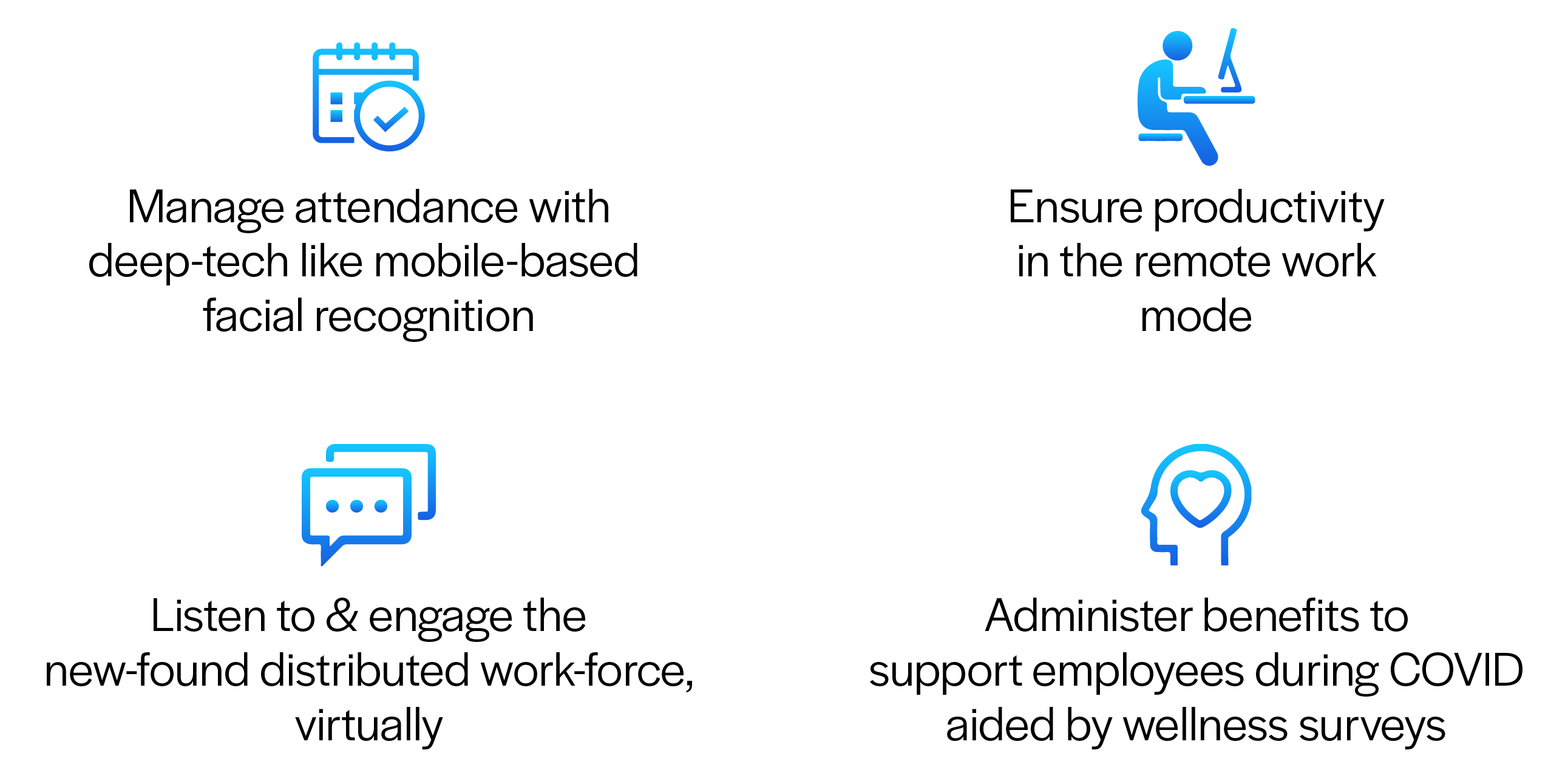 This interactive webinar also gathered a lot of statistics from our audience, in the form of polls. Here are some of the highlights:
Keeping Up Business Productivity:
The biggest challenge in continuing business that was identified by HR leaders was maintaining productivity of the workforce: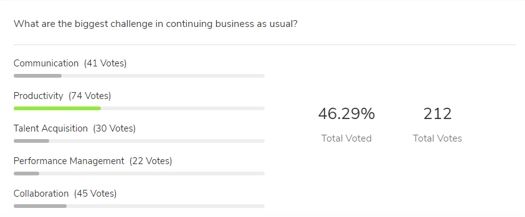 Here are some of the ways Darwinbox can be leveraged to ensure productivity:
Enabling multiple alternatives to Biometric check-ins such as Geotagging, Facial recognition combined with geotagging, web and mobile check-ins.
Enabling home as a work location and tracking planned and completed tasks of your reportes.
Encouraging employees to update goal status to track critical goal progress
Capturing critical incidents/updates on goals & KRAs using Performance Journal.
Keeping the feedback loop going by leveraging Continuous Feedback.
Digitally onboarding candidates and leveraging online training.
Communication & Collaboration:
Most HR leaders said that they are sending out communications to their entire organisation on a daily basis during this crisis.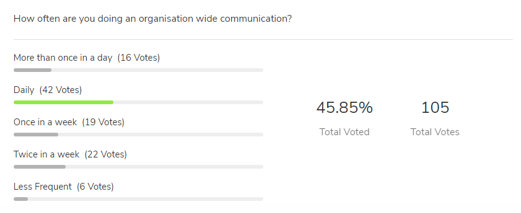 Here's how this can be achieved with Darwinbox:
Create Noticeboard announcements on Vibe about COVID-19 advisory.
Create #workfromhome stories/posts on Vibe to engage employees.
Create workgroups on Vibe to enhance collaboration.
Create Rewards and Recognition programs to foster culture.
Create extended pulse surveys with the multi-question format to capture regular inputs from employees.
Create a robust redressal system using the Helpdesk on Darwinbox.
Empower employees to coordinate with peers through easy access to an employee directory.

Ensure Employee Wellbeing:
Majority of HR leaders said that they are relying on manager collaboration to ensure employee wellbeing.
Here's how Darwinbox can be leveraged to help achieve this:
Create policies and reference documents related to COVID-19 and mandate sign-off from employees.
Leverage custom workflows to request for any health supplies like sanitisers, masks, etc.
Make emergency contact details mandatory in the employee profile.
Create custom forms to capture past foreign travel-related data.
Create custom workflows to help employees request for requisite health/work-related infra.
Manage salary advances and other employee benefits to solve for unexpected emergencies.
While we've covered a few of the highlights from this informative webinar, we recommend you go through the recording of the webinar to get a holistic understanding of how your enterprise can manage the COVID-19 crisis with Darwinbox. Find the entire webinar here: