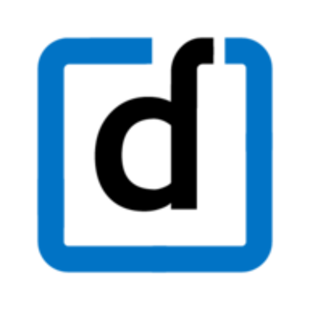 Implementing an HRMS is vital as it streamlines processes, saves costs, and ensures compliance. However, before reaping the maximum value from your HRMS, it is crucial to obtain buy-in from key stakeholders and optimize the system to align with your specific needs. In this article, we will discuss four essential steps to gain buy-in for HRMS implementation, along with ten top tips for a successful HRMS implementation.
The human resource management system (HRMS) is a vital software for businesses in Singapore and around the world. It streamlines HR processes, saves costs, and keeps you compliant. But to gain maximum value from HRMS, you need to first obtain buy-in and then, after implementation, optimize the HRMS in tune with your company's specific needs.
How to Obtain Buy-in for Your HRMS
Here's how it typically goes. The company you represent has an obvious requirement for a new HRMS system. Arguably this is the first time someone is trying to use this technology, or perhaps the HRMS is being upgraded; in either case, you can see the numerous advantages of such an investment, but not all parties share your point of view.
Regardless of how horizontal our enterprises and business models become, there remains a hierarchy, with the CEO (or his/her/their counterpart) at the top, surrounded by other 'Chief' officers and Directors. Even if you oversee the HR spending allocations, getting executive buy-in is crucial for your HRMS project to be successful.
Moreover, return on investment is contingent upon user adoption. The more people who use the system's features – like employee self-service and management analytics – the greater the system's value to the business.
So, how do you go about obtaining buy-in for HRMS implementation? Broadly, you need to follow four steps:
The WHO: Know who you need buy-in from
You can document your HRMS specifications by consulting with all HR activity stakeholders. Typically, the executive board is responsible for making the final choice but will need suggestions from other parties involved, including HR directors, HR managers, and business associates, along with shared-service specialists who'll use the system every day.
Other departments involved might include the payroll division or an IT support team. Finally, it's important to consider sporadic/occasional users like employees and administrators who can benefit from self-service tools.
Learn More: 50 Key HRMS Features That You Should Know Of
The WHAT: Document the business requirements from stakeholders
Everyone will have unique business requirements or use cases for the system. In such a scenario, it makes sense to define every requirement in detail so that an amount can be allocated for future use. For instance, a system may have outstanding capacities for managing gig workers, but if temporary workers represent a negligible portion of your workforce, the business gains may not be substantial.
Create a list of HRMS prerequisites and designate a rating scheme for each component. This facilitates the adoption of a system that's universally accepted –and is objectively selected as the right choice.
The HOW: Understand and demonstrate how an HRMS solution can meet multiple needs
Finally, execute multiple HRMS software trials for your internal stakeholders. This guarantees you obtain feedback from different positions.
Suppose, for example, that you have included senior human resources managers in the software purchasing loop. They may be convinced by the online interfaces and self-service features. However, with no employee input, they'll not know that their organization lacks the necessary data to take full advantage of the dashboards.
If a wider demographic is involved in the demos, this can be prevented and you can easily gain buy-in for your HRMS after the implementation.
The WHEN: Pin-point by when you can expect a clear ROI
Your team's and the company's long-term success is going to hinge on HRMS adoption and buy-in. You should take advantage of the fact that many vendors will be able to lay out precisely what you can anticipate if you employ their service in order to bolster your case.
Describe where your business intends to become in the next three or six months, a year's time, and five years following the implementation. Demonstrate all the advantages that a new HRMS can bring to the organization. Also, you should align your HRMS provider's timetable for success with your leadership's planned targets.
Learn More: The Ultimate Guide to HRMS Payroll
10 Top Tips for Implementing an HRMS
Once you have achieved buy-in for your human resource management system, it's time to purchase the software and get started with implementation. Here are 10 tips that can help:
Roll it out in phases
Instead of completing the HRMS implementation process all at once, it's preferable to finish it in phases. The primary benefit of this method is that workers can evaluate each stage of execution, offer constructive feedback, and conduct surveys.
Conversely, if the implementation occurs in just one phase, the output isn't visible until the software starts functioning. Any significant oversight or restriction will lead to a lot of hassle, since it will take time and effort to fix it after the implementation has already taken place.
Maintain data integrity
For HRMS implementation, securing data accuracy and completion in the newly implemented system is crucial. For instance, faulty workforce data can lead to inaccurate payroll calculations. To guarantee the veracity and completeness of data, establish clear data entry policies and processes. This includes the definition of data fields, data classifications, data sources, and evaluation criteria for data entry.
Manage your expectations about timelines
When determining your HRMS project schedule, be candid with yourself and all project stakeholders. You should allocate funds for unanticipated events and sufficient time for testing, training sessions, and strategy development. If you establish a go-live deadline that is too aggressive, the whole project's adoption and effectiveness will be negatively affected.
Prepare for integration readiness early on
Integrations facilitate the linking of the new HRMS to the organization's current systems and software. This can be challenging at times, particularly if you happen to have several non-integrated systems in place. Further, the integration technique could require customizing or developmental work, which implies that you must prepare.
Plan and schedule integration tasks, enlist the vendor or third-party service provider early on in the setup process, and conduct extensive testing to guarantee seamless integration.
Customize the HRMS for your business
Most HRMS systems consist of a multitude of universal attributes and features, but not all of them can align with a company's specific requirements. For instance, you can have reporting demands that aren't covered by the HRMS's default reporting capabilities.
When selecting an HRMS, analyze your customization needs carefully and assess the associated costs and advantages. Typically, this will include specialized workflows, reports, and security standards.
Learn More: Implementation Is As Critical As Choosing The Right HRMS
Don't be afraid to consultant a dedicated HRMS expert
The HR manager is, at the end of the day, just one person. Yes, you are the single individual in control of this task, but you need help and support from others. When attempting to migrate the human resources function to a new system, you can expect uncertainties, unforeseen challenges, and/or technical glitches.
For this reason, you must have a group of HRMS "experts" who can help employees and all parties involved with any issue once the software is live. If a particular employee has difficulty using the software, the specialist might arrange a face-to-face workshop to iron out any potential errors.
Create and stick to a project plan
Excessive spending or missing the "go-live" schedule are the two most frequent factors that hinder HRMS implementation efforts.
The best way to avoid this is to put together a comprehensive project plan that outlines the work scope, the company's planned results, a proposed spending plan, and achievable project completion dates. Detailing all of this helps you to stay on course instead of regularly deviating from it.
Comprehensive documentation will help your software collaborator work in tandem with your goals, thereby reducing misunderstandings and disagreements. As functionalities are identified in advance, last-minute modifications impacting budget plans are averted.
Inspire your employees with training
Your team is ultimately responsible for maximizing the use of the given HRMS. If they are unsure of how to best use the resource to produce or enable the company's intended outcome, the entire endeavor is unsuccessful. Therefore, you are in charge of training your staff members.
Make these individuals more tech-savvy and ready to investigate the new HRMS platform's enhanced capabilities. Teams that learn to dig deeper become naturally more curious and ready for change. This spirit of inquiry boosts efficiency and growth by fully leveraging the software's potential. For instance, guide them on how to set up protocols so that they may automate routine tasks.
Usher in an organizational culture change
If HR procedures and systems are to be modified, workplace culture and employee conduct must be altered. However, transformation isn't restricted to technological advancements alone. HRMS implementation frequently induces an organizational paradigm shift. Consequently, you must comprehend the culture as it is currently – as well as existing practices.
The plan of action should reflect the company's values and principles. The workplace must foster an environment receptive to HRMS adoption.
Make great user support the norm, not the exception
Over the initial few days of the new HRMS, it's crucial to offer sufficient assistance to employees so they can overcome any obstacles they may encounter. Even after the installation has been finished, ensure that users keep receiving technical guidance and support. Handle any issues as fast as possible, and gather feedback to improve the system's functionality.
Learn More: HRMS: Transforming The Office Environment
How to Optimize Your HRMS System
To make the most of your HRMS software, you need to optimize it correctly. Fortunately, there are a number of tips, tricks, and hacks to help optimize your HRMS system:
Change processes to suit the HRMS, not the other way around

: HRMS may be used for automating routine HR processes, including leave administration,

performance management

, and hiring. Take advantage of the HRMS to optimize these processes, minimize documentation, and increase productivity.

Encourage self-service wherever possible

: HRMS systems include self-service microsites or mobile apps that let individuals look up and edit personal data, request leaves of absence, view salary records, and review company policies. Encourage employees to take advantage of these tools to reduce HR workloads.

Pre-empt user needs to drive adoption

: Focus on every aspect of the HRMS that promotes its adoption post-implementation. Collaborate with the vendor for easy navigation, a clean and intuitive UI/UX, and the inclusion of necessary instructional guidelines and documentation.
Capitalize on analytics capabilities

: One of the benefits of an HRMS system is its analytical capabilities. Using the platform's accessible data, it can create reports outlining employee productivity or the present status of the hiring process. Make use of this data to improve business outcomes.

Enforce data quality controls

: Given the large amount of data needed for an HRMS to function, you have to set up stringent quality controls. This involves taking the required measures for safety, confidentiality, and conformance. Speak to the vendor about quality control measures as well as data security.
Learn More: How To Choose the Right HRMS Provider?
Closing Thoughts
From recruitment to employee administration, an HRMS is a robust platform that can be used to enhance organizational efficiency and employee productivity. Follow all the necessary steps, refine the HRMS according to your specific use cases, and realize its full potential.
Getting the necessary buy-in for launching an HRMS is really just the start of a much longer process. A successful HRMS installation doesn't end when the system is live; rather, it's an ongoing process of enhancement and extension.
Speak with Darwinbox experts to make the most of your HRMS implementation journey.