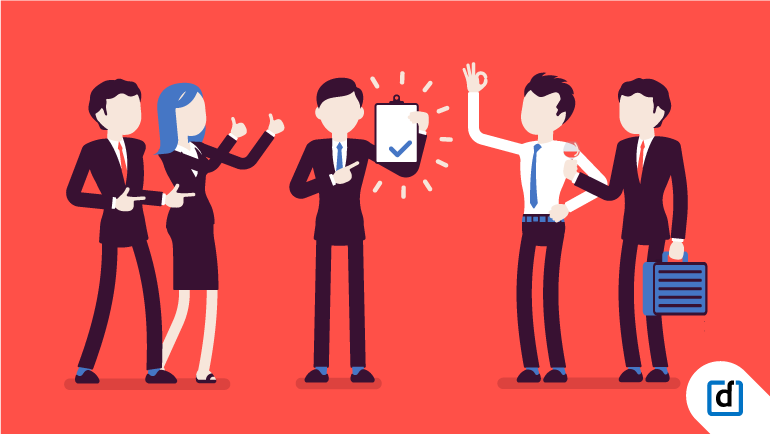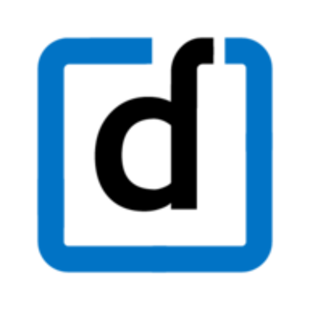 "If you don't create a great, rewarding place for people to work, they won't do great work." ~ Ari Weinzweig
Gestures of employee recognition, no matter how small or big, go a long way in building a sense of community and belongingness towards the organisation. An rewards and recognition plan is critical for every HR department to ensure employees feel recognised and valued within the organisation.
Since the COVID-19 pandemic took a deadly turn, the world has shifted to the remote working culture. And in these times, organisations are trying to leverage employee recognition through various rewards and recognition ideas.
Here

are some

rewards and recognition ideas

to get you started:
Public appreciation: A simple 'thank you' in front of peers and seniors could be a huge morale booster for your employees. You could also implement a system wherein each employee could praise one achievement or quality of their co-worker in public.

Formalising recognition: Besides monetary compensation in the form of a salary, it is vital to award and reward employees for their valuable contributions to the company. Awards can be a gesture as small as recognising "Employee of the Month" for their short-term contributions to formal annual rewards and recognition programs with big awards for those who go above and beyond.

Pampering packages: Gifts that pamper employees more than what they'd usually spend on themselves is always a big hit, such as a luxury spa voucher, a holiday retreat for the family, or a self-care kit.

Celebrating birthdays: Special days can be made more impressive by celebrating them together. Have a set and equal way of commemorating all employee's birthdays across hierarchies. It could be as simple as cutting a cake before lunch or something slightly more elaborate, like a company-sponsored team pizza party for lunch.

Use Social Media for appreciation: Social Media today is an integral part of people's lives. Giving a shoutout on the company's social media handles to employees who went the extra mile for the company is a great way to recognise and celebrate them.

Festive Gifts: Get a tad bit creative while occasion-gifting during festivals such as Diwali, or New Year, where you may have a company policy to gift employees. Think beyond the conventional coupons or box of sweets to surprise and cherish your employees. Maybe a personalised subscription box? Or DIY workshops that involve families?

Ask your employees: Whether it is via a suggestion box or direct open communication, get to know how your employees want to be appreciated. What would they like as rewards? What makes their lives in the office more comfortable? Find out the practices that resonate with your employees.

Sweat the little stuff: Little details matter. Whether it is good quality coffee or the occasional treats, the availability of stationery, good quality notebooks, or daily use items with the company logo, all of this shows that you have gone the extra mile to make the employees comfortable.

Beyond work: What are your employees interested in beyond work? Do they have any hobbies they excel in? Can you appreciate them for their achievements there? Can you create a platform where they can express themselves? For example, through yearly talent shows or an in-house sports tournament?

Tech to the rescue: Technology makes processes streamlined and seamless. A user-friendly interface, such as one offered by Darwinbox, helps manage employee appreciation programs. On a standard interface accessible to all, co-workers and seniors can recognise and applaud each other's contributions, encash rewards, access exclusive discounts, and measure success.

Team celebrations: Teams can celebrate the small wins of team members together with post-office dinners, lunches. Or even team outings and picnics on the completion of targets or critical projects.

Cultivate Inclusivity: Beyond just the traditional festivals, you can celebrate the diversity of your workforce and cultivate inclusivity through your recognitions. Identify key topical events and celebrate diversity elegantly. From Pride Month to International Day of Disabled persons, there are several occasions to celebrate employees from all walks of life.

Surprise them: Sometimes, random acts and gestures that are unplanned go a long way. Ordering in some hot snacks on a monsoon evening, letting employees leave an hour early on a Friday. What unexpected surprise wouldn't be welcomed?

Promote a recognition culture: A formal system is a must. But an informal and simple recognition structure such as employee-driven recognition efforts can be encouraged. Simple Kudos cards that employees can share with their teams, peers, or managers, are a great way to build camaraderie and make employees feel valued within their teams and departments.

A wish list: Invite employees to create a wish list and find ways to meet it.

Work Anniversary celebrations: A small gesture like post-its and decorating an employee's desk to marks work anniversaries can go a long way in celebrating their association with the company.

Recognise remote workers: Specific appreciation towards remote workers like home delivering lunch on a peak workday can delight employees.

Games for the win: Make the recognition system look like a fun game. For example, if the employee gets a certain number of points, there is a reward. This can motivate them and create a healthy competitive spirit within employees.

All aboard: With remote working and employees spread across geographical areas, have a centralised system where everyone can be onboard and celebrate what makes them click together, like monthly town halls.

Badges and Notes: Creative badges or thank-you notes (Best Motivator, Best Team Player) that employees can send each other over emails or post-its on the desk.




When employees feel that their work is recognised, they feel highly motivated and actively engage in the workplace. These employee appreciation ideas could become the cornerstone of a robust reward system for employees.
What Darwinbox offers:
The Darwinbox Rewards and Recognition module provides an easy solution to enable the total rewards system in your organisation by offering the flexibility to create your own rewards universe and assigning redeemable points as per your budget. Employees can recognise and receive recognition even on a mobile in a few quick taps. It integrates well with any of the rewards redemption websites to give a seamless experience to your employees, while keeping the process exciting.
Complete with gamified leaderboard, peer to peer recognition and a robust budget allocation system, facilitate a 360 degree rewarding system in your organisation while keeping track of it all on a single dashboard.
Setting up Employee Recognition program is a great way to build a winning culture in an organisation - so if you don't have one, here's what you need to get started - Download the Rewards and Recognition Starter Kit here.