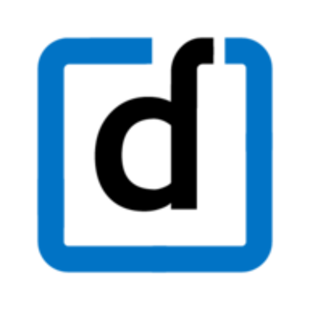 Starting up a company is so much similar to raising a child. A lot of both effort and emotion get invested in the process; and thus it becomes important to make sure that knowledge and experiences that one gains through this journey, travel far and wide. Thankfully, today platforms like YourStory have made it easier than ever for entrepreneurs to share their journeys in order to reach, inspire, and educate several more.
Our co-founder, Rohit Chenammenani got into a candid conversation with Vishal Krishna, Business Editor, YourStory to give the viewers a glimpse into his entrepreneurial journey. Right from coming up with the perfect name to being associated with the most prestigious brands, to even the challenges we face today - no aspect was left untouched.
Here are some insights we've captured from the live stream. Happy reading!
How did the idea for Darwinbox originate?
"All three co-founders were working in HR-related domains. We understood that despite companies making heavy investments in HR Technology, something was amiss. Therefore, with the help of people from the HR industry, a survey was carried out to identify the gap which was preventing organizations from achieving the desired ROI. This led us to identify factors like scattered systems, orthodox UI, low adoption etc., that were behind the said problem and ultimately set the ground for the idea to evolve."
Who was your first client?
"Since day one, our strength and focus lay on capturing the enterprise market unlike a lot of players who focused more on SMEs. Delhivery was Darwinbox's first major enterprise client. Delhivery appreciated what we were trying to solve. And this meant understanding not just what the product could offer at that point, but also looking at our future product roadmap and sharing a common vision for HR."
What has been the happiest moment for you at Darwinbox so far?
"There have been many, but a true aha moment for us is when a traditional company gets on the platform. As of today, 7 out of 10 pharma companies leverage Darwinbox and it is a matter of immense pride and joy for us - an aha moment, as I said. Legacy companies willing to partner with someone who is a new-age player is a remarkable victory for us. If I were to look internally, then reducing the no. of decisions that need to be taken in a day is the biggest victory for all the co-founders. At Darwinbox, we have some great leaders in the team who do justice to the purpose of delegation. Therefore, senior management has to take only major decisions that are impactful and critical. This ultimately helps in making that one important decision right."
Why do you think organizations prefer legacy players?
"Well, let's call it a safe option for many to go with large incumbents, also as initially there were not many similar solutions in the market too. You can look at it as, there was no alternative available for these enterprises initially, as new players always focus on SMEs and mid-market; simply because they think that they can not compete with the bigger, more established names in the market. We've always had a slight difference of opinion here because we started out with enterprise and continue to target only the enterprise market."
Is there more skepticism about products in the cloud as compared to on-premise?
"A lot of people think so, but the perception is fast changing. People now understand the strategic need for HR technology & how in this age of remote workforce and gig economy, moving to the cloud is the way forward. The ROI that shows in the form of better planning and decision making, has made organizations take note about the merits of moving to the cloud. True value for money and investment comes in when we deliver features that are futuristic, which is also where the idea of voicebot came in."
Are HRs redundant about the product?
"Over the course of my experience, I have noticed that the people who are truly into HR, want it to be a strategic function, but they get bogged down with the repetitive, non-value adding tasks a lot. For example - When you join a company do you have a proper understanding of what your goals are? Are there common interest groups or learning groups where you can learn from?
Are there roles within the organization that you can look up to? These are the questions HR aspires to and should be enabled to deal with. Rather than just the hygiene aspects of it. In such scenarios, an enabler like Darwinbox is exactly what the organization needs."
How did you win the 7 unicorns?
"More than us winning them, it is important to note that all of them understand the value of a great product. Our major focus was always on usability and experience. To use a legacy system needs a lot of training to start using it, whereas our system is intuitive, scalable and hence simple to use. That has time and again proved to be one major differentiator for us."