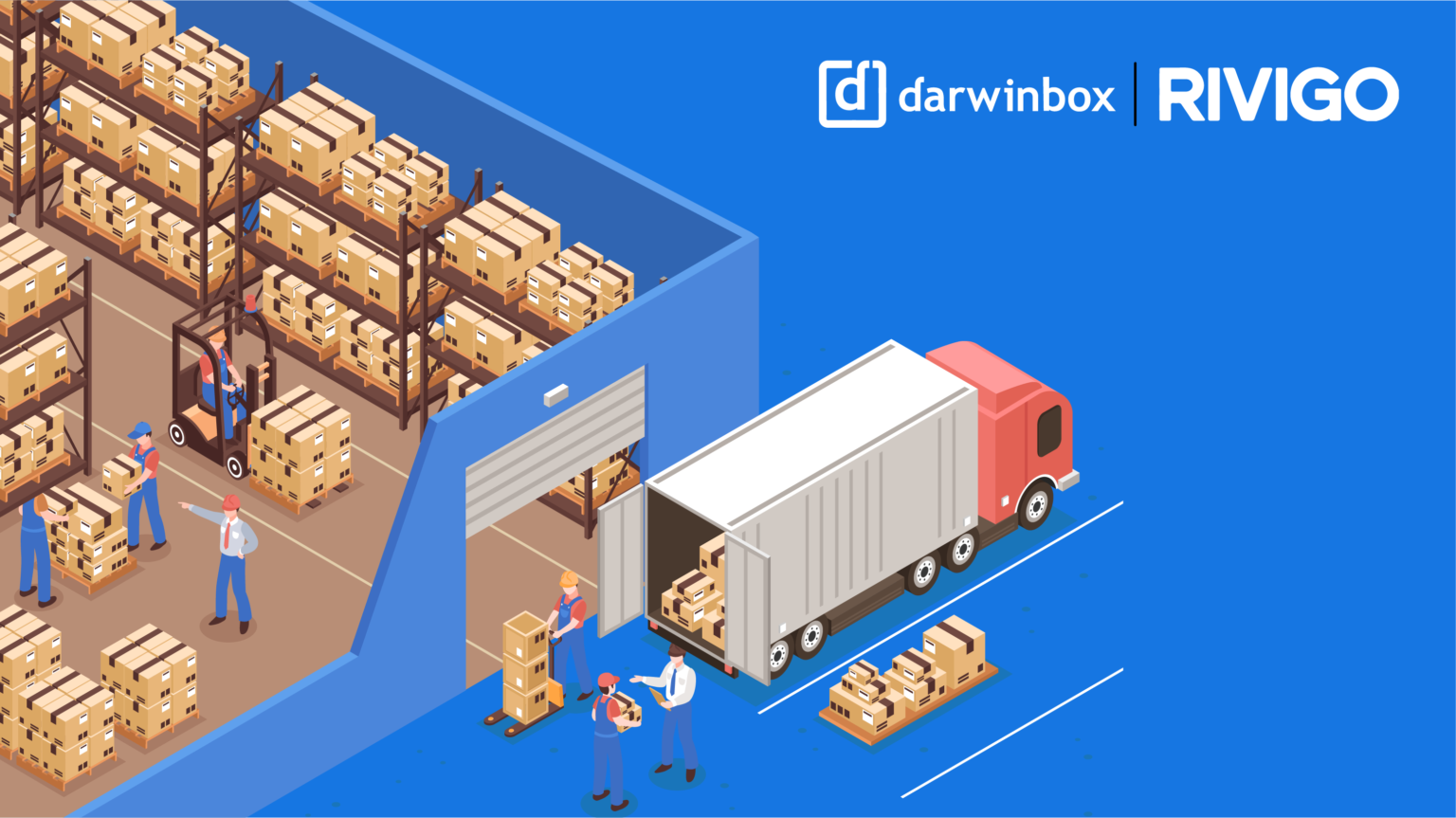 Darwinbox & Rivigo
"Rivigo is a revolution in the logistics sector. It is one of the fastest and safest cargo service companies with the largest serviceability in India. Rivigo aspires to build the material movement pipeline of India through a globally unique innovation of relay trucking, by enabling a strong interplay of technology, data, culture and operational excellence. Truck drivers' long periods of absence from home used to lead to social disrespect, stigma and risk perception of the job which further made their families push them to quit their job.

Rivigo has transformed the lives of pilots (truck drivers) with its global-first driver relay model. The company's goal is to make logistics human , faster, safer and more efficient. With their presence across 29000+ pin-codes, high-tech truck fleet and committed truck pilots, Rivigo has indeed marked a dent in the field of logistics.

At Rivigo, our vision was to become a strong institution, driven by systems and processes, which will last beyond our lifetimes. Darwinbox helped us in this journey towards building a high-performance culture which started with our ability to track and measure individual and team performance, enabling self-services and contextual workflows for the most efficient OBE processes. With Darwinbox, we have been able to customize the software to make it more relevant to Rivigo by resolving various complexities with agility and sharpness. It ensured our decisions are accurate and data-driven by building a strong employee data infrastructure". Gazal Kalra, Co-founder, Rivigo.
Challenges:
The previous solution was not able to keep up with the growing pace and needs of the organization.
It was just another transactional HRMS with no capability to solve Rivigo's context and different complexities.
Difficulty in customizing and personalizing the system according to the fast-evolving needs of the business.
Solutions:
Pace: The system's ability to move alongside Rivigo at the same pace.
Agility: High potential of the system to undergo transformation at a dynamic level when the environment changes.
Simplicity: Ease of use, intuitive UI of the product providing enhanced employee experience & engagement.
Engagement Tracker: Employee mood analyzer helped in gauging the engagement level.
Digitised Leave & attendance: With features like geofencing and adherence reports has empowered Rivigo to keep a check on leakages to the tunes of crores.
Results:
1700+ employees implementation completed in 2months.
Best in-class customization and localized restrictions.
Talent analytics to monitor employee performance, attrition etc.
100% adherence for timely FNF with highly customizable workflows.
High degree of variability on type of assessment, based on role and seniority.
Ensured elimination of human errors. (s<0.01%)
85% daily active system users.
100% adoption of Darwinbox mobile app.
Automation helped saved more than 30% of HR bandwidth.
Infographic:
See the infographic to learn how Rivigo benefited from Darwinbox: