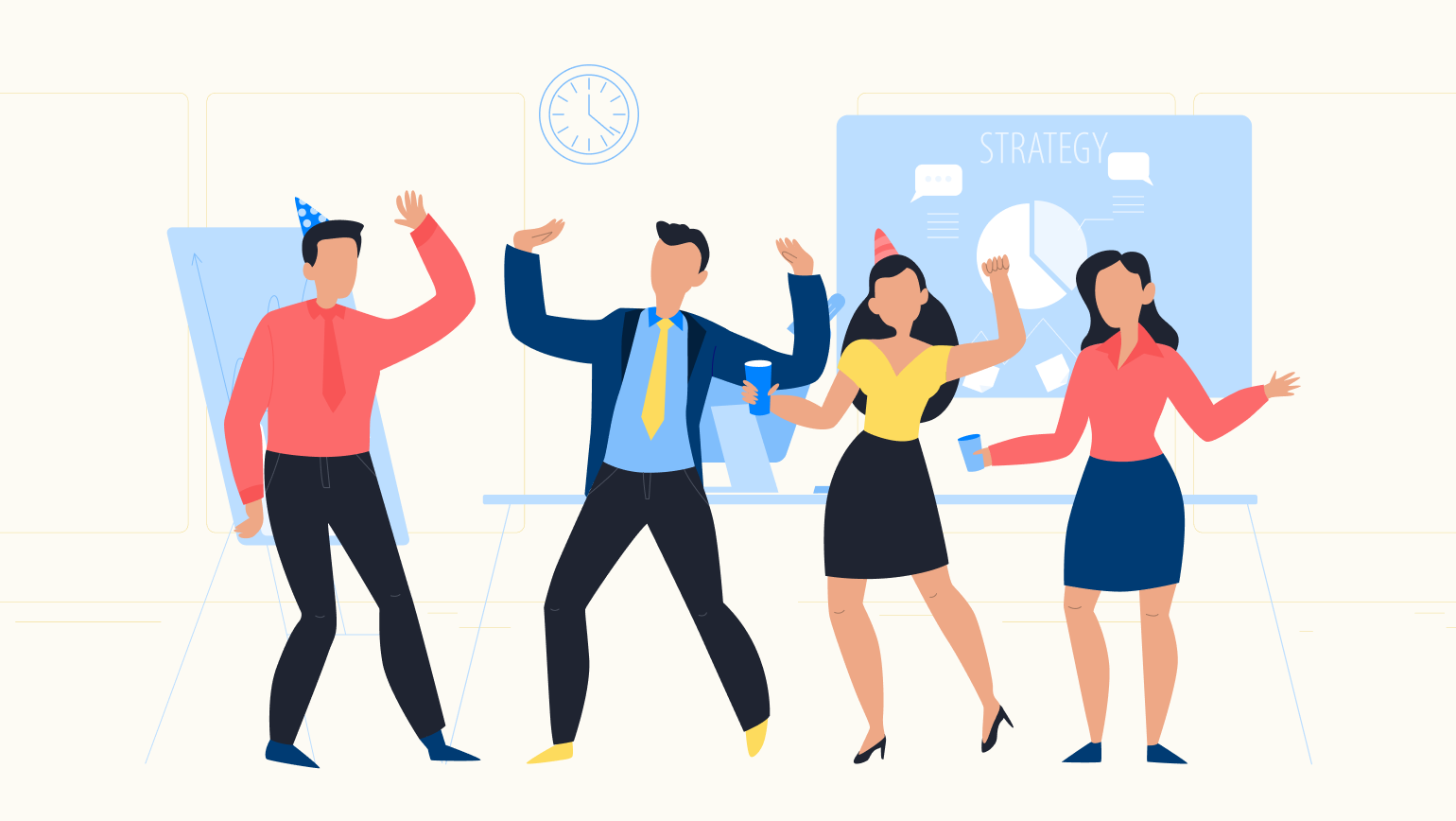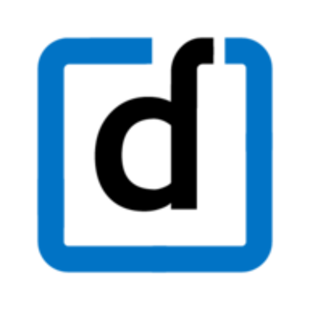 A company's culture and employee experience are inextricably linked to its productivity. How can HR improve employee experiences, ensure their well-being, and help organizations optimize the efforts of their workforce? Here's our definitive guide, with 80+ actionable tips for enhancing employee experiences.
Employee experience (EX) is defined as the sum of interactions that employees have with the tools, technologies, people, and intangible aspects of the company they work for. According to research by IBM, companies that are in the top 25% in terms of employee experience get 3X the returns on their assets than companies in the bottom quartile. How can HR improve employee experiences and get into the top quartile?
Here are actionable tips for enhancing the employee experience in your organization:
Visualize the end-to-end employee experience (EX) journey
The employee journey encompasses all facets of an employee's tenure with your organization, beginning with the application process and concluding with their departure. A journey map reveals the "moments that matter" for employees. So, put together the journey map for your organization and ensure you work on every step. EX isn't just multiple ad-hoc initiatives for employees, it is a holistic process that stitches together every moment in the employee journey and ensures that each moment is memorable and enjoyable.
Simplify the job application process
The employee experience starts with the application process. Therefore, having a simple, straightforward application process is important. Additionally, the user interface must be mobile-friendly. Clear communication will enhance your employer brand image and brand reputation, and demonstrate your willingness to assist prospective employees.
Craft a robust onboarding training program
A favorable first impression upon joining the organization will encourage new employees to commit to your company for the long term. Therefore, training is a crucial component of a successful onboarding process. HR professionals should also have a virtual onboarding program in place for remote and hybrid workers.
Ensure there's clarity on the ownership of EX strategy
In recent years, we've seen a sharp increase in the number of management-level professionals carrying "employee experience" in their job titles. However, it might be more efficient to assign someone the responsibility of curating, designing, mapping, and enhancing the employee experience, engagement, and overall employee journey, rather than have multiple leaders work on EX programs.
Improve the physical work environment
Every day, workers spend more than eight or nine hours at work. It is important for businesses to keep a safe and clean workplace for their employees. Provide a workspace that is hygienic, well-lit, secure, and pleasant. It impacts an employee's desire to work and has the ability to enhance performance.
Invest in career pathing
An employee must understand how their efforts will contribute to the larger organizational goals, where it will lead them, where they are on this path, and what comes ahead. Career progression is essential for enhancing the employee experience since it influences their intention to stay on. It is essential to chart a growth plan for every employee and convey this to them.
Involve all stakeholders in the EX design process
How can a company improve the employee experience? What are its components? How must should we invest in employee experience?
These are common questions that come up in any organization, and it is essential to define and document them. This has to be done by a committee of multiple stakeholders so the document can serve as a resource for employees across teams and functions. Be sure to include all key stakeholders while working on the employee experience policy documentation.
Offer wellness benefits
Today's employees embrace an approach to work-life synchronization that focuses on preventing ill health rather than just treating it. It is important to invest in this as part of the overall EX strategy. Popular benefits include the ability to work remotely, preventative health and fitness programs, and paid parental leave.
Conduct regular employee experience surveys
Gather continuous feedback. Engagement, responsiveness, orientation, training, performance review, compensation and benefits, and exit interviews may all help you get a real-time comprehension of the challenges people experience, and the solutions they are looking for.
Also, make sure to ask employees the right questions during surveys. Does our recruiting procedure seem equitable? Is the onboarding process beneficial? Do you believe you have possibilities for growth? How would you characterize your interactions with the organization? The responses to such questions will provide you with a better understanding of your overall employee experience.
Take concrete action based on feedback
Receiving feedback is a good first step, but working on this is what really improves EX. Demonstrating to workers that their input is acknowledged and is being worked upon fosters trust and further enhances employee engagement.
Share customer feedback with all employees
Sharing both positive and negative feedback from customers with your employees may aid in their professional development and boost their confidence. Sharing customer appreciation with the entire workforce enhances employee motivation and demonstrates to them that their effort is appreciated.
Train employees to develop leadership skills
Coaching in leadership skills equips individuals for success in their current jobs and for future roles as they advance within the organization. Some companies employ external specialists to coach and provide feedback while others have in-house leaders to groom and mentor employees for leadership roles.
Learn More: Crafting a Workplace That Enhances Employee Experience With Technology
Conduct 'stay interviews', in addition to exit interviews
While exit meetings are beneficial, they do not prevent an employee from leaving. Stay interviews are one-on-one interactions between a manager and an employee that assist organizations in understanding what matters to workers and reducing attrition. Plan for and conduct such interviews periodically.
Seek employee input on benefits and perks they desire
Many individuals choose non-monetary benefits above a pay raise, so it is important to deliver appropriate employee incentives as part of your recruitment and retention activities. Surveys can be conducted to gain insights into the benefits that are most valued by workers, and incorporate these suggestions into the compensation and benefits plan.
Personalize EX for different employee groups
Different employee groups and demographics may have different needs in the workplace. For instance, parents may value flexible working, while millennials and Gen Z may appreciate the opportunity to participate in corporate social responsibility (CSR) programs. As an HR leader, you need to identify and assess key groups in the workforce and formulate programs and policies accordingly.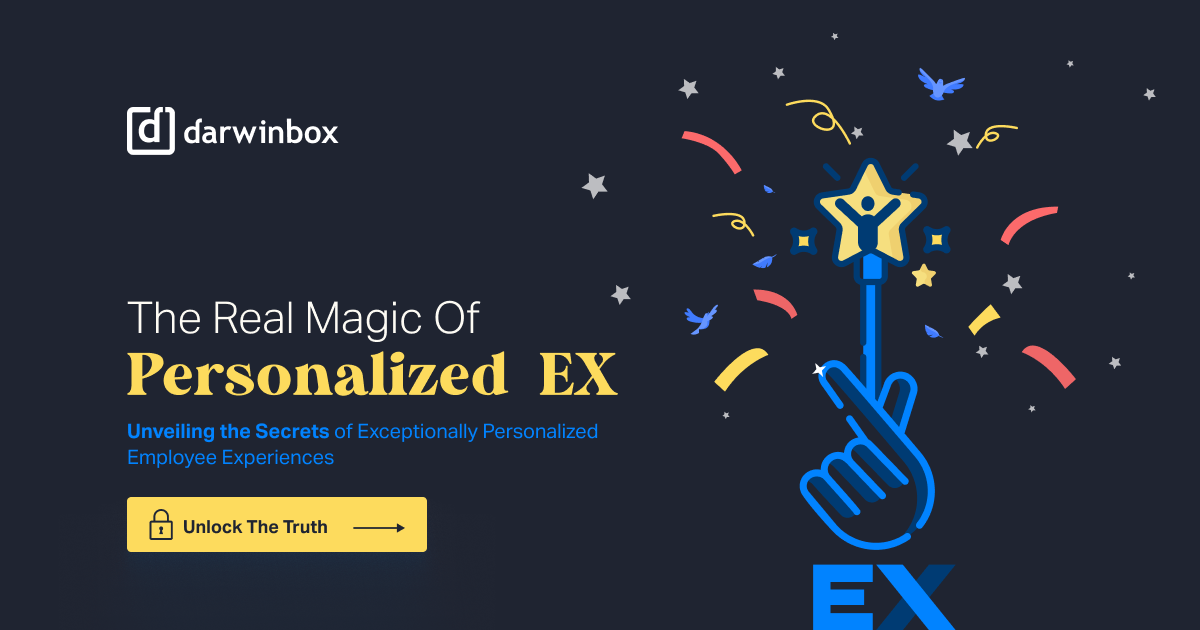 Train managers on the nuances of employee experience
Personal connections are one of the most influential variables to consider when enhancing the employee experience – particularly the relations between employees and their managers. The general training programs for managers should include nuances such as delegating, emotional intelligence, multitasking, goal-setting, effective commendation, and feedback delivery.
Digitize the employee experience
Companies must invest in knowledge-sharing technologies that assist workers in carrying out their responsibilities effectively. Technologies to improve employee experiences are critical for increasing worker confidence. Companies can use digital tools to gather employee feedback, to drive communication between different teams and functions, and to remove friction in administration.
Operate a knowledge repository for new employees
A knowledge repository with a full overview of business systems and processes accelerates an employee's onboarding and enables them to hit the ground running. The repository can help reduce confusion or misinterpretation of processes and practices and can make it easier for the new employee to settle into the role.
Provide special support for new/young parents in the organization
Employees are more likely to quit their jobs as a result of stress from parenthood and the desire for flexibility. Consider policies such as providing new parents with paid parental leave. Implementing flexible working hours is another initiative several companies offer to new parents. It is essential to recognize and appreciate their childcare and nurturing responsibilities, so employees feel taken care of by their employer.
Incorporate learning into day-to-day work
Learning and development are extremely important for employees to believe they have a good experience at work. While a lot of organizations look at L&D as a separate initiative, a lot of learning actually happens when employees carry out their day-to-day work. The more you encourage workers' motivation to learn and grow via tech, resources, initiatives, and feedback, the higher their satisfaction.
Learn More: Employee Experience: Definition, Importance, Examples, Trends, Statistics, Best Practices
Support learning through performance management tools
Employees require feedback on their performance in order to enjoy being a part of the organization. Both employees and businesses benefit from a structured performance management system, and digital tools are extremely useful for this. The employee has the opportunity to enhance existing, or acquire new abilities, while the company may monitor the employee's performance and guide his/her growth path using the performance management system.
Value employees as people first, and workers second
A truly genuine workplace will embrace the positive and negative life events of its workers. A company that places a premium on EX will see every employee as a person, not a number, and will celebrate the positives while providing support through difficult times.
Invest in team-building
Team-building exercises dramatically improve employee satisfaction. Stress is reduced, and employee anxiety is alleviated through team activities. It encourages collaboration and strengthens ties between coworkers and managers.
Create a culture of autonomy
While regular one-on-one conversations between employees and their managers is important, excessive check-ins can have a negative impact on employee engagement and productivity. It is important to balance this with employee engagement and autonomy. Providing room for employee feedback and suggestions is another great way to empower your employees.
Ensure you conduct detailed exit interviews
Employees are usually more candid in their conversations with managers when they're moving on from a role. So, an exit interview is a good opportunity to gain a better understanding of how HR teams can improve employee experiences, workplace culture, employee behavior, and other issues.
Build empathy between HR teams and other employees
HR teams are privy to many of the experiences employees have during their tenure. It helps to take these common experiences into account when designing EX. For this, HR leaders must communicate with workers directly and regularly, solicit their candid feedback, and inform them of the positive adjustments they may make, and use all these inputs while crafting EX programs.
Provide options for flexible or hybrid work
A flexible workplace enables individuals to work in their surroundings of choice, and at their desired hours. Flexibility at work may improve productivity, wellness, as well as job satisfaction while relieving anxiety, costs, and absenteeism. Most employees value this, and the existence or lack of it in the organization's work policy could directly impact EX.
Recognize employees often
Recognition is an excellent method for making employees feel appreciated and for inspiring others to attain comparable outcomes. Creating peer-to-peer awards, or requesting that staff write blog posts or discuss their accomplishments on social media are all effective methods for highlighting employees' achievements.
Offer multiple avenues for growth
There are several types of professional development avenues one may provide employees to enhance their experience at your organization. This includes a higher salary, more responsibilities, meaningful job designations, task-centric training, and social events outside of work.
Finetune the company's top-down messaging and tone
While the management doesn't always interact directly with all employees, how they communicate has a strong impact on employee experience. Communications from senior executives should always be sincere, straightforward, and motivating. To have complete faith in the leadership of your company, your workers must understand its mission and objectives.
Ensure you have a robust crisis communication plan
When a crisis hits, organizations tend to prioritize external communication over internal communication. Organizations should prioritize employees and their physical and mental health during a crisis. Effective and prompt crisis communication (during scenarios like the COVID-19 pandemic) influences employee peace of mind, morale, and overall employee experience.
Set meaningful and measurable goals
Meaning­ful goal set­ting helps employ­ees in gain­ing con­fi­dence and competency dur­ing their tenure at a com­pa­ny. Prior­i­tize setting agile, near-term objectives that can be monitored, reviewed, and updated on a reg­u­lar basis in place of establishing long-term targets that are susceptible to change.
Conduct continuous rather than annual reviews
The tra­di­tion­al mod­el for annu­al eval­u­a­tions is out­moded as most employees believe they should be able to receive reg­u­lar, real-time feed­back. Con­tin­u­ous per­for­mance man­age­ment is also preferred as it eliminates prejudice from the performance evaluation process. Hence, implementing this kind of performance management program can help improve the overall employee experience
Encourage one-on-one meetings between managers and employees
Regular conversations aid in preventing bottlenecks and addressing problems at the right moment. Regular one-on-ones also facilitate the development of employee trust, a vital factor in retention, and will contribute to enhancing an employee's morale, engagement, and overall experience at the organization.
Set up a buddy program
During their initial days on the job, new employees might feel a little lost and uncertain about how to connect with the team and their managers. It is essential to take steps to prevent this, and one such step is to set up a buddy program. The buddy may assist new employees in comprehending their role and adjusting more effectively to the work environment, and also act as a mentor.
Explore open office layouts that offer greater physical mobility
Create a work environment where employees are not chained to their workstations. By adding couches, collaborative spaces, and open-use workstations, you may provide workers with a range of working settings. This may help break down boundaries across departments, create communication channels, and promote collaborations.
Nurture employees both professionally and personally
Invite guest speakers, organize seminars, provide training, or offer counseling. Invest in the professional and personal growth of your workforce, and you will benefit from it, as they flourish.
Demonstrate your commitment to diversity, equity, and inclusion (DEI)
Employers must cultivate a work environment that reflects their appreciation for diversity, equality, and inclusion (DEI). This requires the establishment of fundamental principles at the highest level and their integration into the business's core architecture. Your brand and all recruitment materials should represent diversity and inclusiveness.
Upgrade the work tools you use
Skilled professionals do not want to deal with outdated systems that make their tasks more difficult. Clunky systems and tools can lead to inefficiency and frustration. Empower workers with technologies that allow interconnectivity among all departments, and smooth performance.
Measure EX in hard numbers
One of the most effective methods to do this is to collect data that can be used to evaluate engagement, user experience, attitudes, and sentiments. Using sophisticated people analytics to extract valuable insights from employee surveys and other staff data repositories should be part of the employee experience manager's responsibilities.
Learn More: Employee Experience Strategy: Definition, Advantages, Steps To Build, Best Practices
Create safe spaces for sharing ideas
When workers are encouraged to communicate their thoughts, opinions, and uncertainties, they feel a stronger connection towards both their personal and the organization's objectives. To establish this sort of culture, your company's communications should be light, optimistic, and cheerful.
Leverage internal marketing
A monthly program with relevant material about the organization, the industry, and the world at large, and your employees' experiences may help you engage with them. Consider providing staff with a discussion forum and biweekly video updates on new product upgrades or other key developments in your organization.
Ensure you toe the line between work and personal life
In spite of the increase in trends like work-life integration and the focus on work-life balance, personal space is important for most employees and determines how they view the organization they work for. Make it a practice to allow for this balance. Train managers to avoid texting, emailing, and contacting off-duty employees on their personal numbers or when they're outside of work.
Use shift management tools for frontline workers
A shift management system enables the assignment of employees to the appropriate shift. It also permits them to switch shifts or cover for one another. This creates a sense of predictability and empowerment, which is crucial for enhancing the employee experience for frontline workers. Employees also like being acknowledged with regard to how they feel about the shifts they're assigned. HR can gain vital information about how happy workers are with their shifts, teammates, and surroundings by asking workers to evaluate shifts automatically upon clocking off, and ensure all employees are happy with their work schedules.
Encourage bi-directional reviews
Encourage supervisors to offer formal and informal feedback on employee performance, and ensure that the performance evaluation is a bi-directional initiative. This system assures employees that their feedback and opinion are valued and will be taken into consideration.
Share your EX successes on social media
A favorable employee experience is a terrific method to demonstrate to the community — and to the world at large — that your organization is a desirable place to work. Using social media to document key examples of great organizational culture improves the company's reputation, draws in new talent, and further feeds into pleasant experiences for employees.
Seek honest, brutal feedback through anonymous surveys
People are less inclined to withhold information in anonymous surveys, resulting in more accurate figures. However, anonymized polls cannot identify precisely who needs assistance or adjustments. We recommend doing both named and anonymous surveys but recommend anonymous surveys whenever possible to gain insight into how employees actually feel at work.
Hire based on employee personas
A persona/character is a representation of the "perfect candidate" for a certain role. By building a worker persona, you will recruit candidates who are the greatest match for the task; they will recognize what is required from them, how to achieve results, and do exactly what is necessary to keep them happy and productive at work.
Enable HR managers to focus on EX strategy
It is essential for HR professionals to invest time in EX alongside their other tasks. Human capital management (HCM) technology offers multiple advantages for your organization, and can assist in automating and streamlining procedures to free up important resources and enable HR to concentrate on activities that need human engagement – like employee experience management.
Launch reward programs to show employees that they matter
Rewards always provide employees with memorable experiences. Employees can be considered for a workplace award in many categories, such as outstanding customer service agents and most inventive engineers. These prizes might range from plaques and certificates to cash prizes.
Make severance or offboarding as seamless as possible
Offboarding is a crucial stage in employee experience, despite the fact that many businesses do not give it as much importance as it warrants. Remember that when an employee leaves, he or she may return or join a rival. Prepare well, assess the situation, and ensure a smooth and seamless exit route.
Place data at the center of employee experience technology
HR executives can deliver a more compelling and customized EX by using integrated HCM systems that pull from a singular and exhaustive repository of personnel data. Modern unified, HCM systems with features like prescriptive modeling and AI provide breakthroughs for workforce sentiment analysis, management, and employee engagement.
Support asynchronous communication, and combat presenteeism
Too many meetings and an insistence on real-time presence may lead to anxiety among employees. Instead, build a work culture that encourages managers to communicate using emails or asynchronous messaging platforms. Not only will this cause fewer interruptions, but it will also improve the employee experience by combating unhealthy presenteeism.
Encourage informal, non-work related conversations at work
A brief coffee break or hallway chat is hardly an instance of lost productivity. These tiny moments develop and reinforce organizational culture by breaking down silos and boosting employee participation, therefore fostering the interchange of ideas that improves employee satisfaction and happiness at work.
Pay attention to all employee touchpoints
Enhancing the experience during every interaction at every touchpoint with an employee requires cross-departmental support from all divisions and functions, notably sales & marketing, information technology, and facilities management, and leadership. Ensure that all stakeholders are invested in the process. Moments of transition or decision-making in the employee journey may have a significant influence on their experiences and perception of the organization. Facilitating their completion of work at such times has a good effect on employee experience and increases productivity.
Think outside the box when it comes to workplace perks
Workplace perks have a direct impact on employee experience. A few examples are donations to employee retirement funds and health savings accounts, nutritious snacks, gym memberships, adaptable holiday plans, vacation stipends, and bonuses. Unique perks set your workplace apart from competing employers. They also instil a sense of pride among employees who work there and enjoy the perks.
Eliminate friction and reduce complexity in processes
Companies create systems and processes to facilitate work, but they could become too intricate and cumbersome. HR leaders should examine procedures to see what may be streamlined. For instance, simplify the onboarding process and ensure it is user-friendly, and invest in modern technology for functions like recruitment, performance management, or collaboration.
Provide employees with an integrated portal at work
Employees want a single gateway to organize tasks, receive information, speak to technical support, and receive assistance from various departments. Identify the responsibilities that different technologies and systems serve in the overall employee's journey and ensure that they are integrated with your primary HR system.
Educate employees about your company's vision and mission
Ensuring that all employees are aligned with the goals, objectives, and purpose of the organization has a significant impact on productivity. Educate employees about the vision and goals of an organization. The aim is to effectively explain the purpose, strategies, and mission, as well as create awareness. The more an employee's clarity, the better their contribution.
Learn More: How Is Employee Engagement Different From Employee Experience?
Personalize EX using employee data
A single, conventional standard is no longer the norm. A fantastic EX revolves around customization. One must create individualized experiences based on employee data and iterate/improve them continuously based on how employees respond to the experiences.
Enable employees to air grievances without fear of repercussions
Allow employees to openly provide constructive feedback. This may improve workplace morale. Team leaders, as well as supervisors, should make workers feel at ease when they wish to speak out. Additionally, this strengthens partnerships and improves overall productivity.
Make it easy to access information in the workplace
Some employees may have difficulty accessing HR-related or job-related data and responses to their inquiries. Therefore, organizations should offer company personnel easy access to information, so they are able to accomplish their tasks effectively.
Create a community and a sense of belonging
If workers feel like they are part of a community, they will be willing to go above and beyond their comfort levels to complete tasks. A systematic onboarding procedure, individual coaching, and enjoyable team-building events that make everyone feel accepted and facilitate bonding are recommended.
Take a mobile-first approach to EX
Do all you can to make working remotely and on the field a convenient and pleasurable experience. Adopt a mobile-first mentality and take further measures to ensure that employees who work from home and on-field employees feel completely involved in all employee experience initiatives.
Train managers to help employees who may be struggling
Personal issues that employees face may emerge as absenteeism, frequent cancellations, missing targets, higher-than-normal levels of stress, irritability, simple errors, etc. If managers are trained to notice the indications, they could react more effectively and help employees overcome their issues and ensure they don't affect productivity and happiness.
Keep employees informed about major company decisions
Employees like being informed. Employees feel untrusted and disconnected when information is withheld and may tend to believe rumours if the management and leadership don't communicate with them regularly and keep them informed about the organization. Regular communication at all organizational levels may demonstrate to workers that they are trusted and ensure that employees feel engaged and connected with the organization.
Conduct regular pay audits
Compensation and pay scales are among the most important components in any workplace and for any employee-employer relationship. The fact that a person is working for a company does not preclude them from requesting a fair and equitable wage. Engage third-party firms to carry out compensation audits and determine how near or far your organization's prices are from the market. Make the necessary changes to the pay scale, accordingly.
Support remote and hybrid workers with cloud-based tools
It is essential to invest in cloud-based technology that offers seamless experiences for mobile or remote workforces. Using cloud-based collaboration technologies to connect remote workers spread across the world promotes a culture of collaboration, creativity, and information exchange.
Help employees connect with the leadership through town hall meetings
Town hall meetings are a great approach to organizing and motivating your workforce. Town halls, also called all-hands gatherings, bring a company's whole workforce together to address critical matters and align everyone around a shared north star goal for the company.
Ensure work is planned and well structured
Employers should send out schedules well in advance to avoid startling their employees and springing surprises on them with new work schedules. Additionally, itineraries/shift schedules should be published on a centralized, live platform that all workers may access at any time, from any location.
Invest in farewell parties and exit events
When an employee is scheduled to leave the organization, the HR team should organize a farewell party or an exit event. It will recognize the employee's contributions toward organizational progress. Additionally, workers may reflect on the memories they have gathered throughout their time working at the organization. This ensured that they leave the workplace with good experiences.
Ensure cybersecurity and privacy
Provide methods to assist the employee in keeping the company's data and property protected, without impeding their ability to execute their work. For example, Single Sign-On (SSO) is a technology that enables users to access numerous systems with a single login and is extremely convenient, but make sure the systems and SSO tools you use are secure.
Actively watch for signs of disengagement or poor EX
HR professionals must be aware of worker performance in real-time as EX could have a tangible impact on employee performance. If you see a drop in employee performance, it's essential to have a conversation with them about what's affecting their job. This may give you insight into their overall experience at work, and you may devise ways for enhancing the employee experience.
Automate HR tasks for employees
Automating HR processes and using next-gen cloud software for tasks such as leaves, attendance, etc make the employee experience seamless. Automated leave management, for example, allows you to create criteria for acknowledging/cancelling leave applications. Employees will no longer be required to await their superiors' availability to approve their leaves, saving them time.
Offer self-service kiosks
Every employee, whether new or seasoned, requires assistance at some time. Self-service desks will decrease the amount of time needed to resolve their inquiries, consequently eliminating time-consuming paperwork and increasing productivity.
Provide resources for self-care
Given the increase in stress levels at work, companies can provide their staff with scientifically-acknowledged resources for stress reduction, building resilience, managing work-life balance, taking precautions against diseases, among others. Several companies also provide workers, their partners, and dependents with short-term therapy.
Conduct fun activities for employees periodically
This is a time-tested initiative that sometimes falls through the cracks or is ignored among other EX initiatives but seemingly simple activities can improve the overall employee experience.
Learn More: 101 Fun Back to the Office Employee Engagement Activities
Next-gen HR technology can to improve employee experiences. Modern HCM systems provide a centralized, remotely accessible platform for organizing the various facets of EX and its key metrics.
Do you want to know more about how you can use HCM platforms to improve the employee experience? Ask for a Darwinbox demo today!