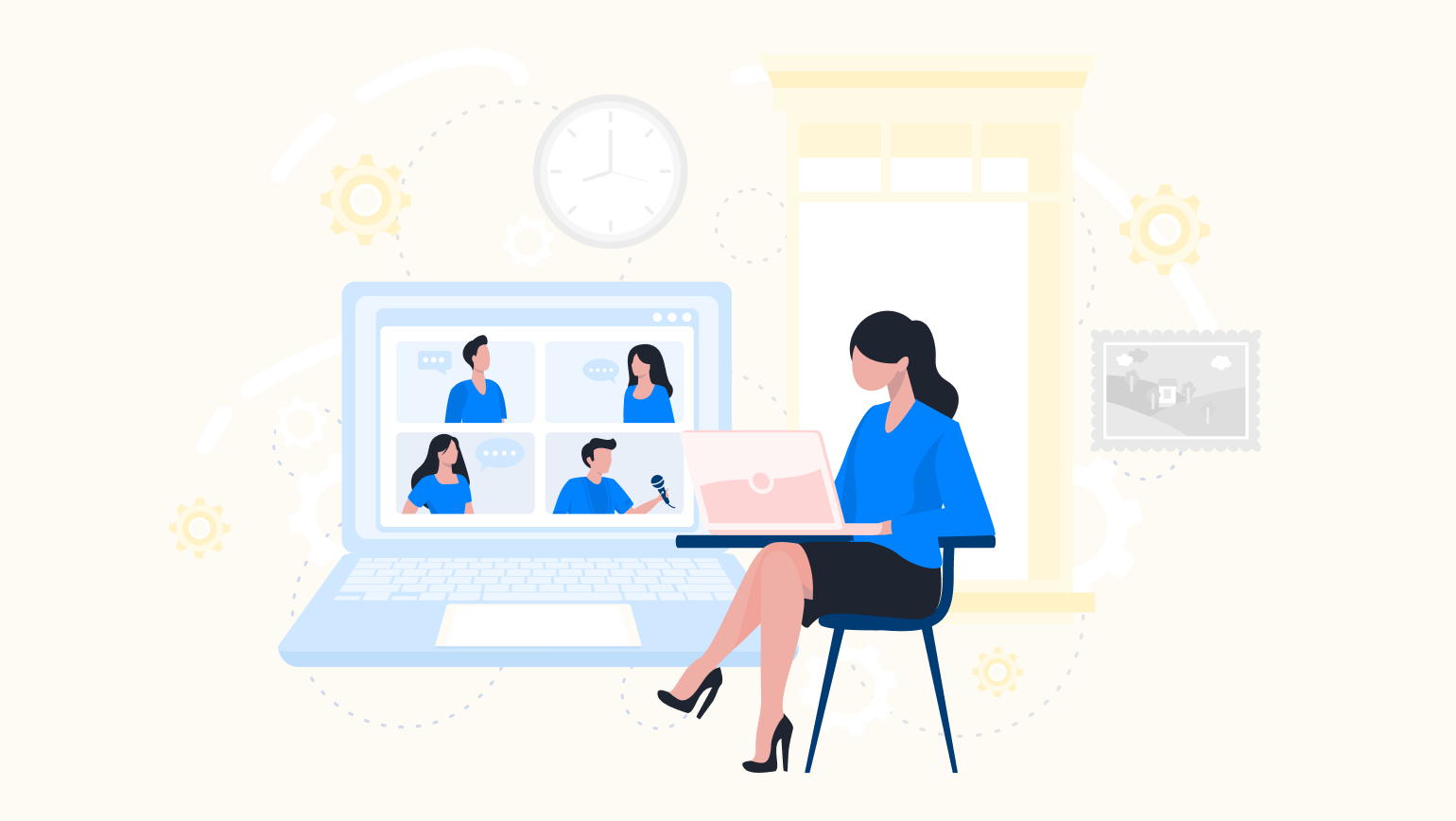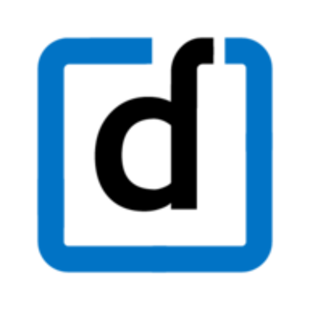 A hybrid work schedule is an operational model that combines remote and in-office work. This article discusses the meaning of hybrid work schedules and lists 10 types of hybrid work schedules. It also discusses how human resources (HR) departments can develop hybrid work schedules with examples from industry giants.
While hybrid work has been prevalent for several years, it became the norm across the globe during the pandemic. For many organizations, it was the first time they were operating with a remote workforce, so the impact on productivity was a concern. However, several subsequent studies have shown that effective hybrid work schedules actually unlocked productivity gains.
A 2021 survey by PwC found that 57% of respondents found hybrid working increased performance, and only 4% said their productivity dipped. However, the survey also found that many of the existing operational models and workforce schedules were not fully equipped to handle hybrid working. For example, the survey reported that 74% of respondents felt their workloads were not manageable, leaving them with very little personal time. Only less than one-third said they "are confident they are building high levels of trust between workers and supervisors."
To fix this, companies need to invest in better planning and scheduling. According to the report, "the research found effective organizational planning can pay dividends," with a 10-30 percentage point advantage against competitors in terms of financial and other targets, depending on the type of planning.
A robust hybrid work schedule is essential for organizational planning in today's dynamic world. It specifies how an employee's workday can be organized so that they can balance in-office and home-based working with their personal obligations. It also allows companies to optimize productivity, maintain transparency, and eventually build trust among distributed teams.
Meaning of Hybrid Work Schedule
To understand what a hybrid work schedule is, one must first consider what a work schedule means in the context of HR and workforce management. A schedule refers to an hourly, daily, weekly, and monthly plan that details how much time an employee is expected to devote to their work. In some industries, this can involve shift planning, where different employees and teams come in at different times of the day. In other scenarios, work schedules will need to accommodate full-time and part-time or contingent workers, in keeping with work volumes.
A hybrid work schedule means a plan or calendar that specifies not only work hours, but also from where an employee can work. It may factor in multiple variables like shifts, contingent workers, part-time workers, etc.
The hybrid work schedule has two components: time spent working in the office and time spent working remotely. HR departments should note that time spent in office also includes travel for business, travel to supplier offices, manufacturing sites, etc., as mandated by the company. Similarly, remote work in a hybrid work schedule can be done from any location – whether it is home, a coffee shop, or even while traveling as a digital nomad.
An ideal hybrid work schedule must:
Be flexible

Empower employees

Allow in-office collaboration

Accommodate remote solo work

Enable precise coordination

Inspire trust

Be transparent
10 Types of Hybrid Work Schedules
There are several factors to consider when implementing a hybrid work schedule. These are some of the questions that HR departments must answer:
Who decides when to come to office?

What is the ratio of office hours to remote hours?

Do all employees follow the same model?
Every organization will have different answers to these questions, which will result in different hybrid work schedules. Here are some of the common ones:
1. A group or cohort schedule
This is a popular model where the same rules apply to a group of employees or a "cohort." It means that the entire group must be in office at the same time, and work remotely at the same time. This type of schedule is easy to plan and manage. The downside is that employees do not enjoy a lot of flexibility, and the schedule may not cater to individual productivity patterns. Organizations may choose to implement a group or cohort schedule for an entire office location, a specific team, or employees of a particular level in the organizational hierarchy.
2. Manager-led flexible work schedules
In a flexible hybrid work schedule, the organization does not decide where an employee can work from. Instead, in a manager-led model, the supervisor of a particular team, division, or office may decide when employees should come in. In this model, employees can speak to their managers about the schedule planned for them and communicate their individual needs.
3. Staggered hybrid work schedules
Staggered hybrid work schedule is one that prevents the office space from crowding at any point. For example, if there are three teams at a location, one team might come in at 7 am and leave by 1 pm, while the second team comes in at 1 pm and works in the office until 7 pm. A third team, meanwhile, could work from home. There could be a rotational system, where the team that worked from home, could come into work for the first shift the following week, and so on. This type of hybrid work schedule is useful for large teams looking to maintain safe distancing or if the organization needs to save on utilities.
4. Alternating hybrid work schedules
This is a highly structured type of hybrid work schedule, where employees come into the office one week and then work remotely the following week. It has several advantages – the schedule is easy to plan and manage, without much variability. Employees also fall into a predictable routine and structure, while enjoying the convenience of working from home, 50% of the time. However, one shortcoming is that it is a one-size-fits-all model and does not make allowances for short-term work requirements or individual productivity patterns.
5. Employee-led flexible work schedules
This model puts the employee's preferences first but involves the most amount of planning and coordination by the organization and the HR team. It allows individual employees to choose when they come into the office and when they work from home. Some companies may choose to limit this flexibility a little, by mandating a certain number of days per week to work from the office, but without specifying which days. Other companies could provide even greater flexibility, by allowing employees to choose their work hours, which may or may not fall within the usual 9-to-5 schedule.
6. Hybrid work from home-centric schedules
This refers to any type of hybrid work schedule that is built around working from home and not the office. It means that employees spend the majority of their time working remotely, and only come into the office or a shared location occasionally. For example, a company may opt for working from home with one weekly team meeting, and a monthly employee engagement event. This is a good option for companies that transitioned to 100% remote work during the pandemic and are looking to slowly transition back to working from the office without giving up the benefits of remote work.
7. Hybrid office-centric schedules
This model is the exact opposite of the home-centric model. Here, employees spend most of their time (usually >75%) at the office, with a few work from home (WFH) days. Here, in-office work and face-to-face collaboration are the standard, with room for remote work in exceptional circumstances. Such schedules are ideal when the job relies on teamwork, on-site equipment, or in-person customer interactions that are not possible or efficient when working remotely. Employees perform most of their duties from the office and can work from home for a few days every month.
8. Split-week schedules
In this simple hybrid work schedule, employees divide their time between working from home and the office in a 3:2 ratio split. Office days are typically reserved for collaboration, brainstorming, group decisions, multi-stakeholder approvals, etc., while WFH days are meant for solo tasks. This allows employees to focus on their independent tasks and targets, while also meeting coworkers frequently. On WFH days, this schedule allows employees to choose their working hours for maximum productivity.
9. Weeklong-sync hybrid work schedules
This schedule is similar to the split-week model, as it brings all employees into the office for a designated period for collaboration and teamwork. The only difference is that employees come into the office daily for an entire work week per month, and then switch to WFH for the other weeks of the month. This one week spent at the office provides a "synchronization period," where the entire company's workforce can interact in person.
10. Hybrid mix
This type of hybrid work schedule accommodates different schedules catering to different requirements. For example, the regional office providing customer support may opt for a hybrid office-centric schedule, and the product team may opt for a cohort schedule. Most companies implement a hybrid mix, catering to multiple locations, their work cultures, various team and project types, utility costs, etc. Hybrid mix schedules are ideal for mid-sized to large companies with more than 500 employees.
Hybrid Work Schedule Examples
Today, more companies are implementing hybrid work, including some of the top employers worldwide. Here are four examples of hybrid work schedules that you could take inspiration from:
How HR Can Plan Hybrid Work Schedules
HR leaders must work together with organizational leaders, middle managers, and team leaders when planning hybrid work schedules.
This is because scheduling is both strategic and pragmatic, and needs to be planned and executed as per a well-coordinated blueprint. Organizational leaders must come up with high-level hybrid work policies that are in line with business goals and the company's culture. For example, Tesla recently said an outright NO to hybrid or remote work schedules, mandating at least 16 days of in-office time per month (out of the approximate 20-22, factoring in leaves).
Next, middle managers must decide how schedules can be finetuned to meet short- and middle-term targets, regulatory/compliance guidelines, and financial constraints. At this level, schedules must align with goals such as savings on utilities, local social distancing norms, productivity, and output targets, etc. Finally, team leaders are responsible for tweaking the schedules and other workforce management decisions (e.g., employee rewards) for individual teams and team members.
The HR department must be involved throughout this process because it can:
Share valuable information on employee sentiment with the leadership team

Communicate the positive and negative factors influencing employee engagement when formulating hybrid work policies

Improve the hybrid work schedule with sufficient breaks, benefits, employee engagement activities, etc., to make life easier for the workforce

Plan administrative functions to accommodate, support, and drive the policy forward, including attendance management systems, payroll calculation as per new hybrid work hours, etc.

Help execute a trial hybrid work schedule to collect employee feedback before the policy can be finalized

Take inspiration from other hybrid work schedule examples at leading companies and assist leadership with the latest trends and insights

Use HR management software to collect and share data that can aid in schedule planning and policymaking
How HR Can Implement Hybrid Work Schedules
Once the planning process is over, it is time to implement the schedule in a manner that gets everyone's buy-in, improves productivity, and positively impacts employee wellbeing. To achieve this, HR can follow these seven steps:
1. Craft a hybrid work policy document
The first step toward establishing a hybrid work schedule is to ensure transparency. With most employees having worked from home for an extended period, it may be difficult to change employee behavior. A comprehensive document will act as a ready reference, and also maintain accountability on policy decisions.
2. Communicate the schedule and associated policies to the workforce
Creating the schedule isn't enough, it has to be communicated to the workforce through the right channels so that everyone is on the same page. HR departments can use email newsletters, chat notifications, social media announcements, intranet notices, or even physical documents for this purpose. Employees should know when they are expected to turn up at the office, when they can WFH, the rationale behind the policy, any impact on attendance or payroll, and other associated information.
3. Empower employees with self-scheduling tools
Flexibility and options for self-scheduling are crucial for hybrid work, particularly for organizations following the employee-led flexible work schedule model. The HR team can implement tools where employees can see available shifts, choose when to come into the office, and notify managers and the HR department of their decision. Some companies may even adopt hot-desking software that allows employees to prebook a desk at the office.
4. Ensure regular updates on the hybrid work schedules and policies
Hybrid work communication is not a set-and-forget process. The HR department must execute a regularized communication policy that reminds employees of the facilities available to them, and the benefits they can enjoy. This consists of scheduled updates every day, week, or month, as well as ad-hoc announcements on new scheduling changes. The HR department should also work with learning & development (L&D) teams to promote digital literacy among employees.
5. Strengthen HR systems for hybrid work
New hybrid work schedules may require refurbished HR systems, depending on a company's current digital maturity. For example, the attendance management tool may need to register the employee's location when logging in, in addition to the time stamp. Some other HR systems necessary for hybrid work include cloud-based apps that employees can access anywhere, virtual onboarding systems, payroll integration with hybrid attendance systems, remote learning tools, and feedback collection software.
6. Monitor adoption of hybrid work schedules
The implementation of hybrid work schedules does not end with rolling out a new policy. HR departments must also drive adoption and gauge the new schedules are impacting the workforce. It is essential to conduct surveys after implementing the schedule – the first survey should be after a week, the next one after a month, and another after a full quarter. This will reveal how employees are reacting and adapting to the new work model over time, and inform the management about any changes that need to be made.
7. Check in with middle managers and team leaders at regular intervals
The HR team must work in close conjunction with mid-level executives while implementing hybrid work schedules. These are the individuals responsible for running and enforcing the schedule on a daily basis, resolving employee issues, and driving productivity. HR departments must ask managers if they are finding it easy to work with the new hybrid work schedules and also achieve their target outcomes. Large organizations can opt for short pulse surveys if a sit-down meeting with each manager is not possible.
How HR Can Track Hybrid Work Schedules
The best way to track hybrid work schedules is to use cloud-based workforce management and scheduling software. This will allow HR departments and managers to plan, monitor, and execute scheduling changes in real-time, and track the entire process through an online dashboard. Employees can also access an application client on their desktops or their mobile phones, when working from different locations, and stay up-to-date on scheduling changes.
Cloud-based HRMS software also allows HR teams to track the impact of hybrid work schedules on:
Productivity and performance

Employee engagement

Attendance levels

Employee retention and attrition

Payroll and travel expenses
Hybrid work schedules are an essential part of the modern workplace. According to Google, 75% of organizations will embrace hybrid/flexible work as a standard practice in the next three years. This means that a robust scheduling strategy is necessary not just as a reaction to the pandemic, but also to future-proof your people processes.
Learn how Darwinbox's workforce management and HRMS platform can simplify creating a hybrid work schedule. Ask for a demo today!